Celebrity Lookalikes: Celebrities Who Look Like Other Celebrities
There is a theory that everyone in the world probably has a twin out there that they don't know about. But this is often not able to be proven. These theorists could probably use celebrities as examples. Sure many of them may have the best style, but they don't always look unique. There are a lot out there that look so similar it's hard for fans to tell them apart.
Sometimes this has led to fans being confused and actors having to set them straight. Other times studios have cashed in on this and had celebrity doppelgangers work together on screen. Curious to know which famous faces are on multiple people? Here are 10 celebrity look-a-like pairings you may or may not have noticed.
1. Henry Cavill and Matt Bomer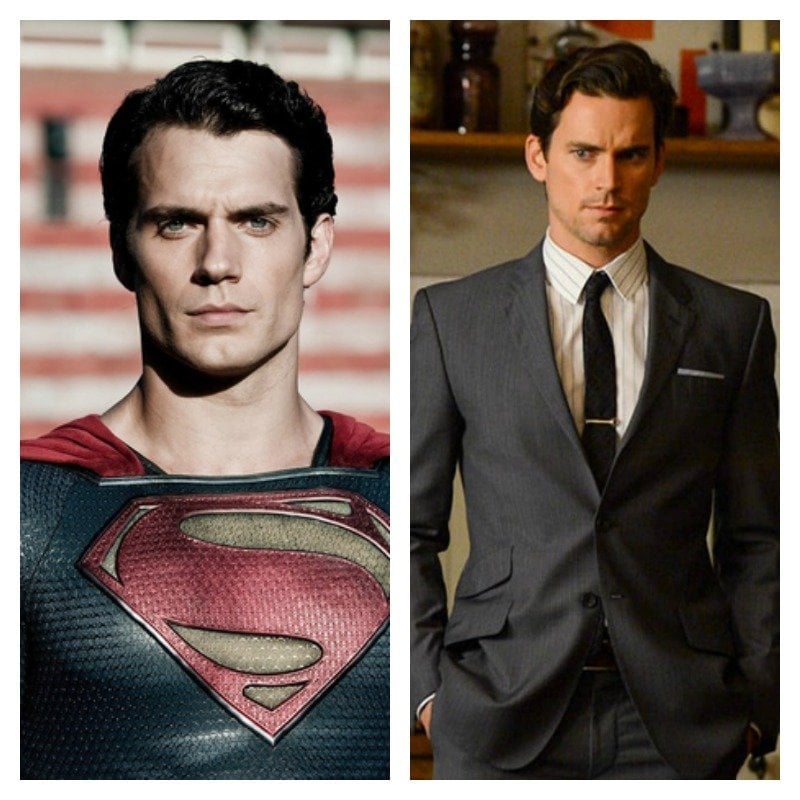 Henry Cavill is known for playing the iconic Superman in Man of Steel and Batman V. Superman. But if he ever gets tired of the role we know who could continue the series. Matt Bomer is an actor and singer who primarily is on television shows including White Collar, American Horror Story, and more. He also has made it on the big screen. He revealed he almost played Clark Kent first.
Back in 2002 he was in talks of being in a Brett Ratner Superman movie, and J.J. Abrams was going to write the script. However, it all fell apart. "It's OK," Bomer said according to Daily Mail. "I have zero regrets about that. I feel like I've gotten to do such a rich array of roles and so many different things and I haven't been locked too into one [role]."

2. Emily Kinney and Evanna Lynch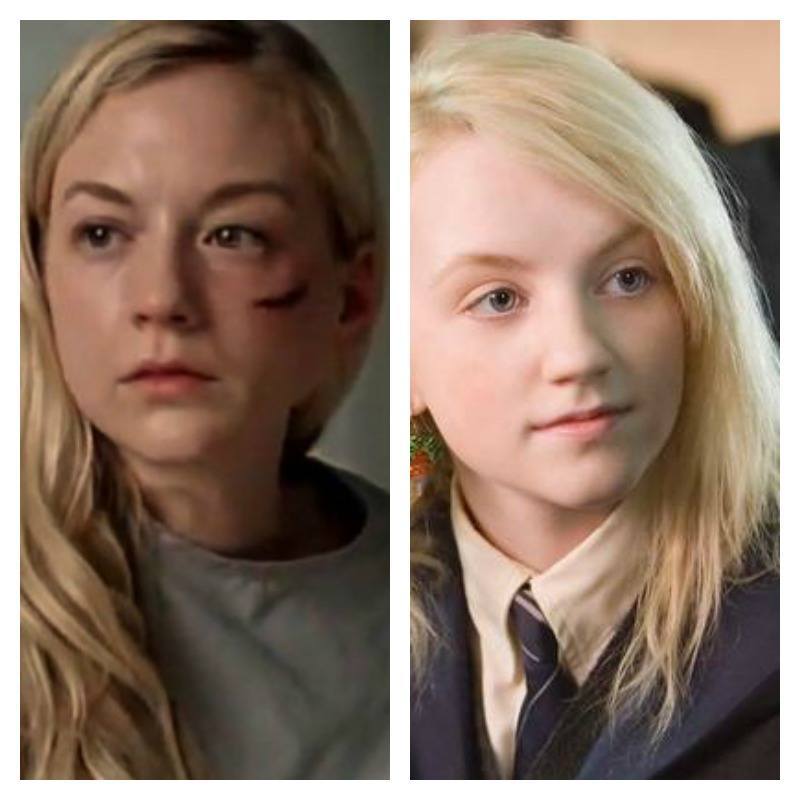 Both of these actresses are known primarily for one role, and they look nearly identical. Emily Kinney is an American actress who played Beth Greene in The Walking Dead. She has a beautiful singing voice and showed it off on the zombie series. Evanna Lynch is an Irish actress who played the eccentric Luna Lovegood in the Harry Potter saga. Although they are from different countries, they look like they could be twins! The only difference between them seems to be their eyes, which are slightly different shades of blue.
3. Jessica Chastain and Bryce Dallas Howard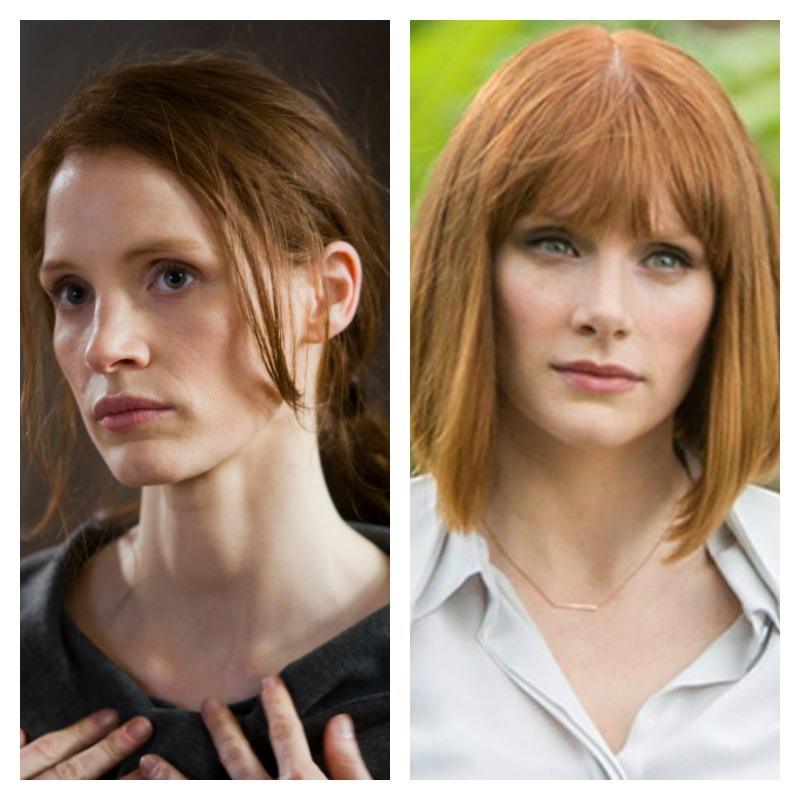 Jessica Chastain has been nominated for two Oscars for Zero Dark Thirty and The Help (where she was blonde). She was also recently in The Martian. Bryce Dallas Howard was also in The Help, Jurassic World, and The Village. Because their faces and red hair are so similar, they look identical to a lot of people. They have actually used it to trick people!
One time a group of teenagers approached Chastain on the subway and assumed she was the other red head and she went with it. "They were going on and on," Chastain explained on The Tonight Show with Jimmy Fallon "and I was like, 'thank you it means so much to me, thank you so much.' Then they go, 'Yes, The Village was such a great movie.'"
Bryce Dallas Howard has also poked fun at this common confusion. She posted a video of herself lipsyncing the words "I'm not Jessica Chastain" from a YouTube video called Jessica Chastain: The Musical. So how do you tell them apart? Chastain has a cleft chin while Howard does not.
4. Margot Robbie and Jaime Pressly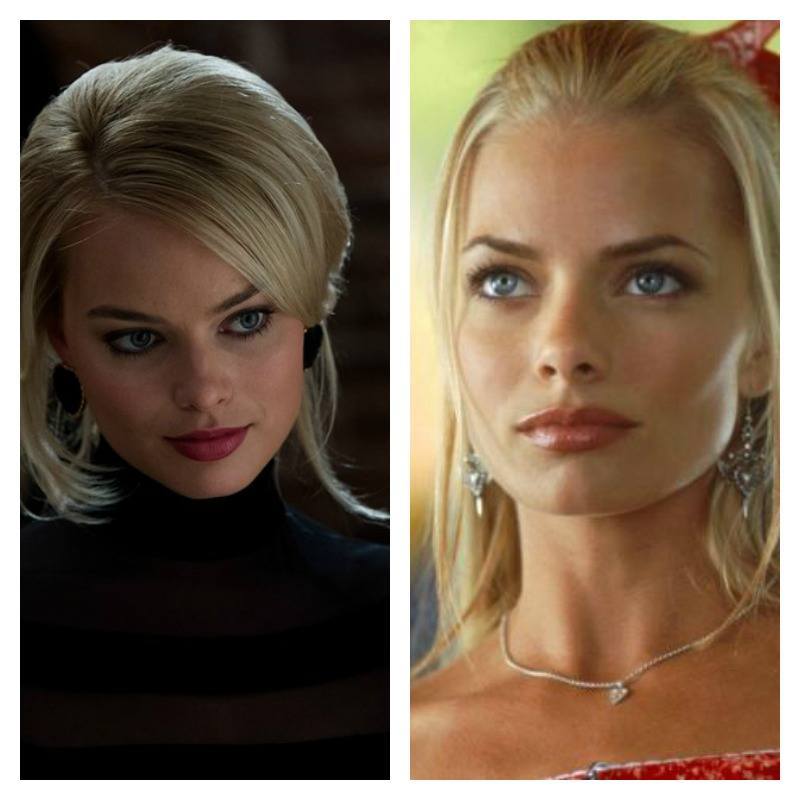 Margot Robbie is the new girl on the scene taking over. She played Jordan Belfort's wife in The Wolf of Wall Street, Jess the con artist in Focus, and more recently Harley Quinn in Suicide Squad. The young blonde is taking over, but some might forget that there was an actress before her that looked very similar.
Jaime Pressley starred in many comedies including roles as Joy Turner in My Name Is Earl, Jill Kendall in Mom, and more. The actresses haven't worked together since one primarily works in movies while the other is on television. But they should definitely play twin sisters one day!
5. Chace Crawford and Ian Somerhalder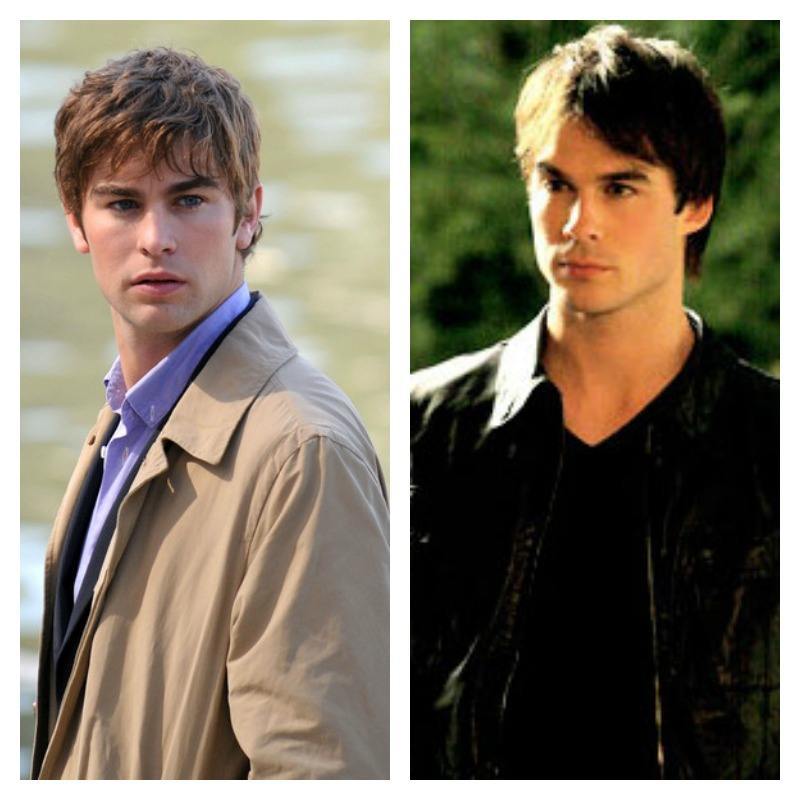 The CW certainly has a type. Chace Crawford played rich Nate Archibald on Gossip Girl, and is now on Blood & Oil. Ian Somerhalder plays the sarcastic vampire Damon Salvatore on The Vampire Diaries. The two have different hair colors, but their faces are noticeably similar. Perhaps after The Vampire Diaries is done Somerhalder can come on Blood & Oil to play a mysterious relative.
6. Jeffrey Dean Morgan and Javier Bardem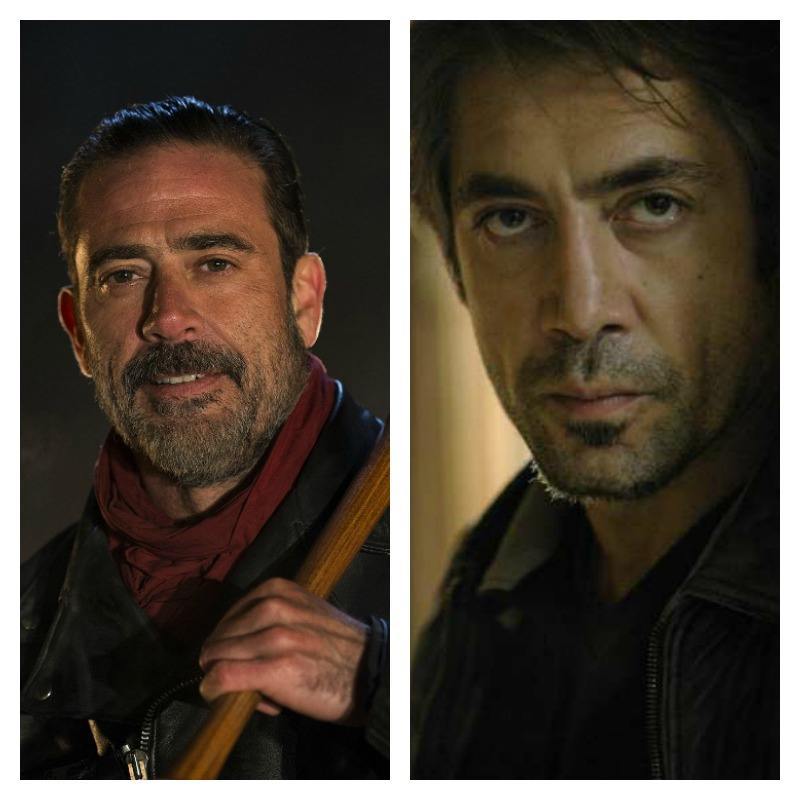 American actor Jeffrey Dean Morgan was on television shows including The Walking Dead, The Good Wife, Grey's Anatomy, and more. Javier Bardem is a Spanish actor more known for movies including Skyfall, No Country for Old Men, and more. The two have very similar faces with their noses seemingly their only difference. They also have very different bodies of work, and Bardem seems to like taking roles that have him change his appearance dramatically.
7. Zachary Quinto and Eli Roth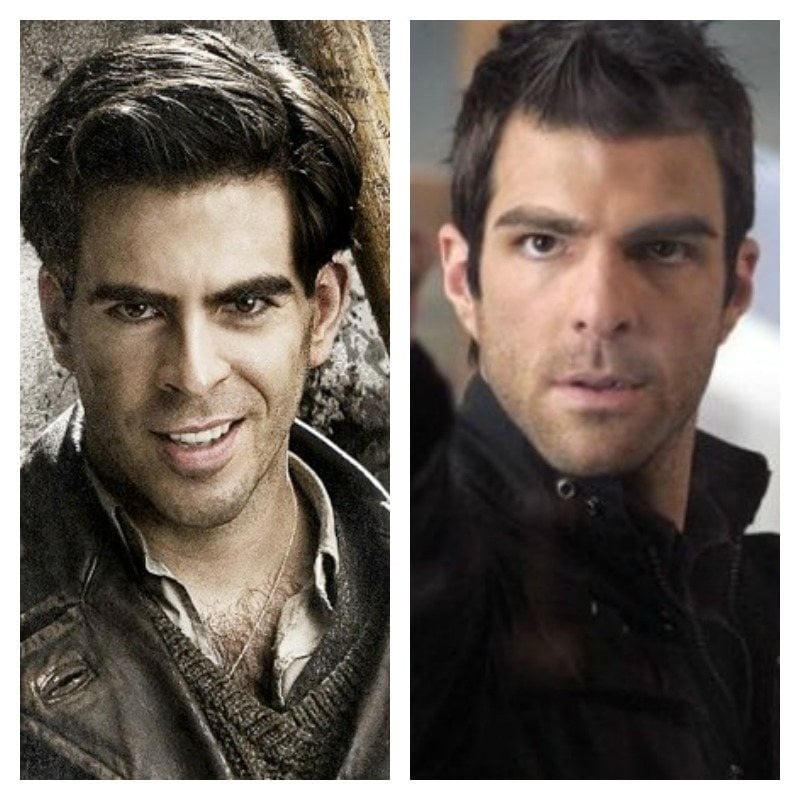 Eli Roth was in Inglorious Bastards, Rock of Ages, and more. He however does more as a producer now than an actor. Zachary Quinto on the other hand was in Star Trek, American Horror Story, Heroes, and more. The two have very similar faces with a slight difference. Chances are you won't mix them up though because Roth mostly works behind the screen now.
8. Drea de Matteo and Portia de Rossi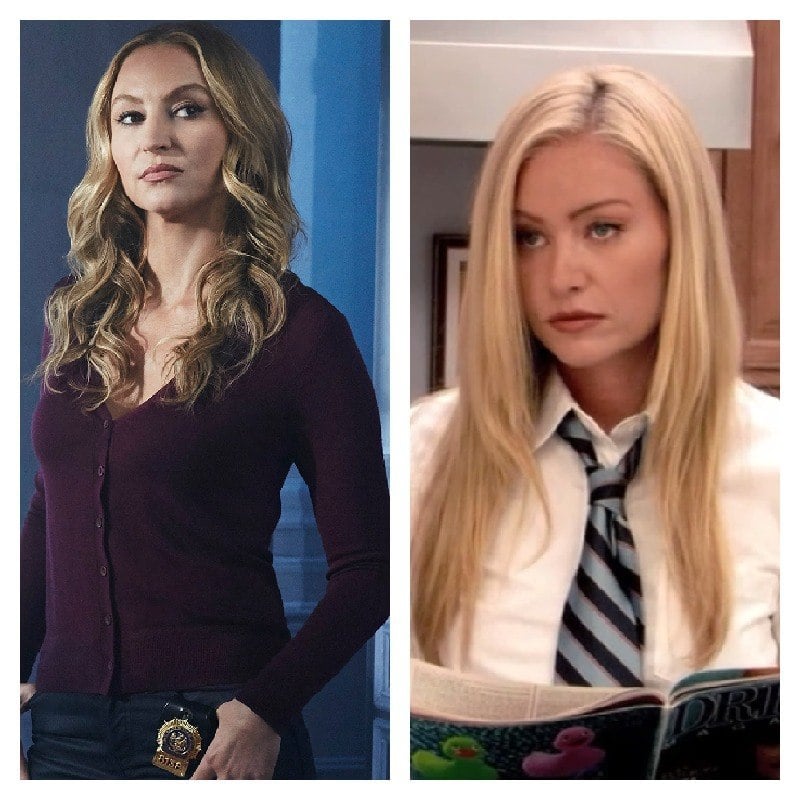 Portia de Rossi played Lindsay Bluth Fünke on Arrested Development and is currently Elizabeth North on Scandal. She is also known for being married to Ellen DeGeneres. Drea de Matteo played Adriana on The Sopranos. But since then she was on Desperate Housewives, Sons of Anarchy, and Shades of Blue. They not only both have the unique "de" in their names but they have very similar faces. The main difference is that Rossi has blue eyes while Matteo has brown.
9. Leighton Meester and Minka Kelly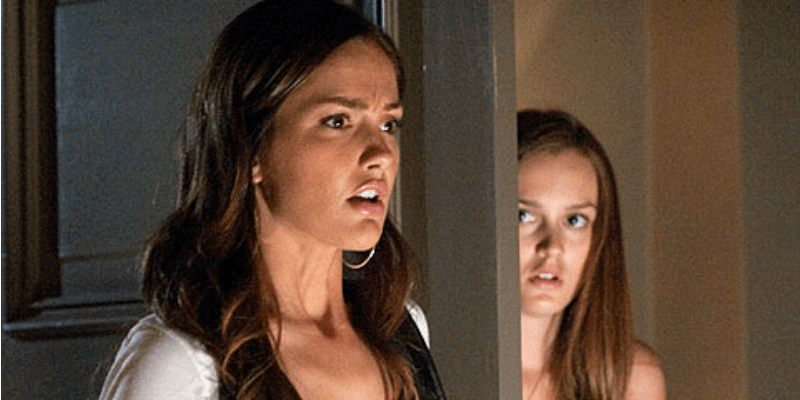 Leighton Meester played Blair Waldrof on Gossip Girl and has since been doing independent films. She also has a singing career. Minka Kelly was on Parenthood, Friday Night Lights, 500 Days of Summer, and more. They have similar faces, which led to them starring in The Roommate together. The movie is basically a remake of Single White Female where a roommate gets obsessed with the other. The two have actually been friends for years after meeting in 2003 filming commercials for Clearasil.
10. Victoria Justice and Nina Dobrev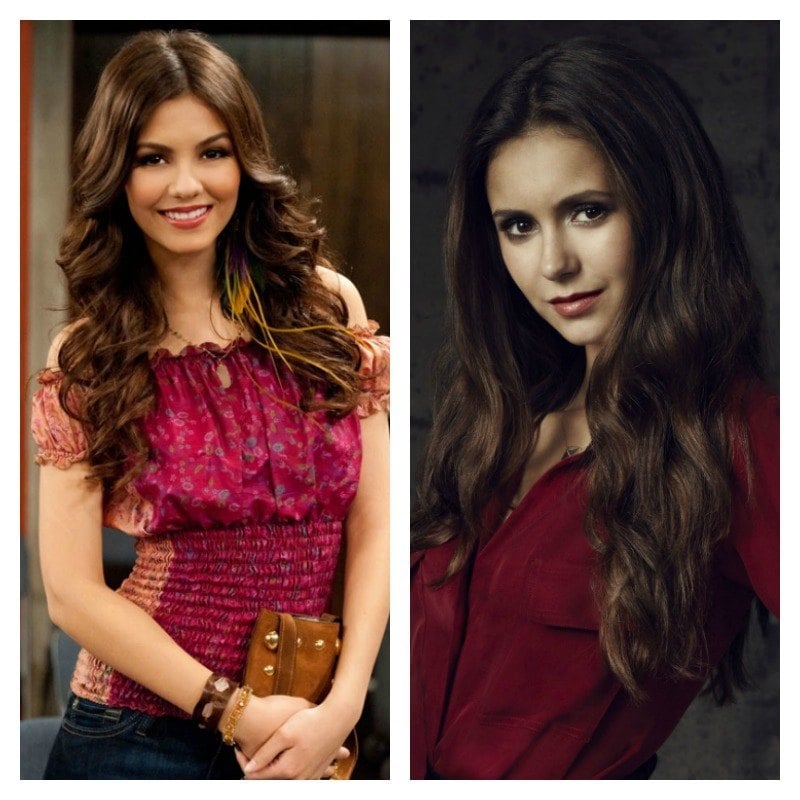 Victoria Justice starred in Victorious and Zoey 101 on Nickelodeon. Nina Dobrev starred in The Vampire Diaries before leaving the show. The two actresses rock fabulous dark hair and have very similar faces. Given their shows' demographic they both also have a young fan base. When they finally crossed paths they talked about the similarities.
"I met her," Victoria told MTV News, "and she was like, 'Everyone thinks I'm you!' And I was like 'Everyone thinks I'm you! We hugged it out, and it was all good."