Celebrity Marriages That Lasted Less Than 1 Year
Marriage isn't easy. But apparently it's especially difficult in Hollywood, because more often than not, celebrity couples don't stand the test of time. When Ben Affleck and Jennifer Garner announced their separation, fans were devastated because their decade-long union seemed particularly solid by Tinseltown standards. But like countless other couples, their relationship was rocked by scandal and the former power couple went their separate ways.
Some Hollywood couples do manage to buck the trend by staying together for the long haul, while a few have taken a completely different approach, and dissolved their unions in record time. These couples, in particular, are often called out as an example of the fickle, frivolous side of celebrity culture. And after you see how long some of the following couples stayed together, you may agree that the criticism is legitimate. Here are 15 celebrity marriages that lasted less than one year.
15. Jim Carrey and Lauren Holly (10 months)
They starred together in Dumb & Dumber, and dated on and off for years before finally tying the knot in 1996. But Jim Carrey and Lauren Holly were off again less than a year after they made their relationship official. After 10 months of marriage, the couple split, citing the all-too-common irreconcilable differences. Rumors about his temper and her potential relationship with Ed Burns floated in the press, but neither Carrey nor Holly ever confirmed the exact reason for their split.
14. Fred Armisen and Elisabeth Moss (8 months)
Portlandia's Fred Armisen and Mad Men's Elisabeth Moss had at least one thing in common when they got married in 2010 — they were successful television actors with bright careers ahead of them. But after just eight months together, the couple called it quits.
At the time, neither Armisen or Moss said much to the press about the dissolution of their marriage. But since, Moss has opened up about their tumultuous union, calling it "traumatic." To his own credit, Armisen owned up to his role in their failed relationship, stating that he was a "terrible husband."
13. Jennifer Lopez and Cris Judd (7 months)
She's a talented triple threat — and a constant source of tabloid fodder. Jennifer Lopez has been involved in more than one high-profile romance throughout her time in the spotlight. But one of the relationships that raised the most eyebrows was the one she had with her back-up dancer, Cris Judd.
The two had a whirlwind romance and married in September 2001. By June 2002, they'd already called it quits. Sources close to the couple said that the hasty coupling — and uncoupling — was tied to Lopez's eagerness to settle down after a failed relationship with Sean "Puff Daddy" Combs.
Lopez has since been linked with Ben Affleck, married to Marc Anthony, and Casper Smart — another back-up dancer.
12. Elizabeth Taylor and Nicky Hilton (6 months)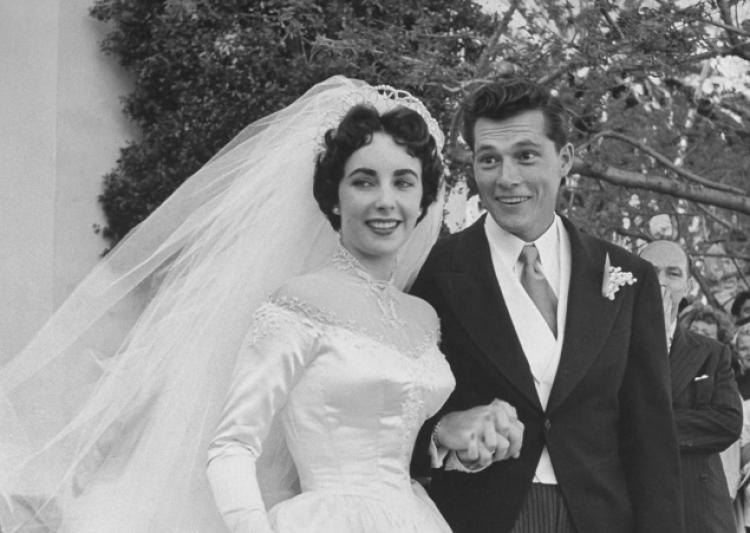 Short celebrity marriages aren't anything new in Hollywood, and Elizabeth Taylor is Exhibit A. The starlet was wed upward of eight separate times, the first of which lasted a mere six months. Taylor and hotel magnate, Nicky Hilton tied the knot when she was just 18. The relationship barely lasted through their European honeymoon.
11. Chad Michael Murray and Sophia Bush (5 months)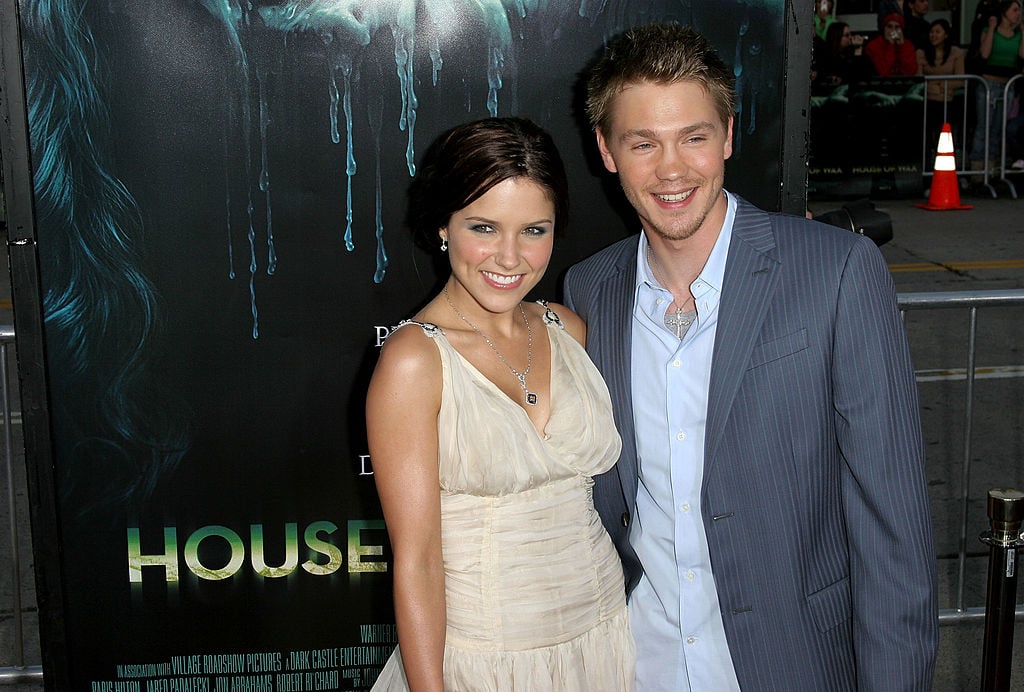 Sophia Bush and Chad Michael Murray starred together on The WB's One Tree Hill, so it only seemed natural for them to hook up eventually. They were married in Malibu, California in April of 2005, but filed for an annulment after just five months. The divorce went through in 2006, officially putting an end to what was one of Hollywood's shortest celebrity unions.
10. Drew Barrymore and Tom Green (5 months)
Often when a celeb couple calls it quits — especially just after getting hitched — they'll either turn on each other or simply not comment on the matter at all. But when actress Drew Barrymore and comedian Tom Green divorced after just five months of marriage in 2001, they made sure their fans knew there was no bad blood. Both Green and Barrymore released statements praising their former spouses, proving that it is possible to remain civil after marriage — even the lightning quick kind.
9. Pamela Anderson and Kid Rock (4 months)
Models and rock stars go together like peanut butter and jelly. So no one was surprised when Kid Rock and Pamela Anderson started dating and eventually got married in 2006. The couple did cause a stir when they each filed divorce petitions shortly after Thanksgiving, less than four months after their wedding. Both Rock and Anderson cited irreconcilable differences, but never elaborated much further on the cause of their separation.
8. Bradley Cooper and Jennifer Esposito (4 months)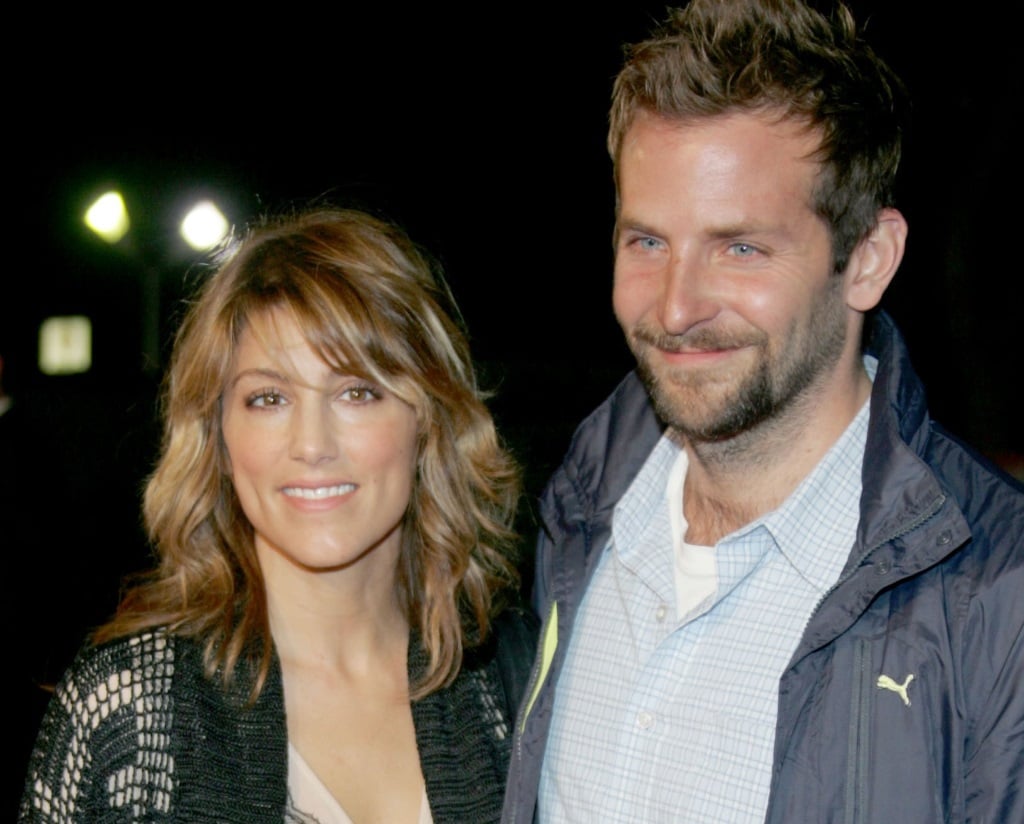 He's an A-list actor now, but when Bradley Cooper married Blue Bloods actress Jennifer Esposito in 2007, he wasn't exactly a household name. That may be why their brief four-month union never really became a big to-do in the tabloids. But unlike other short-lived celeb marriages, in which both sides keep the reason for separation to themselves, Esposito had no qualms about airing her grievances in public.
In her 2014 memoir, Jennifer's Way: My Journey with Celiac Disease – What Doctors Don't Tell You and How You Can Learn to Live Again, she insinuated that a former partner — who is widely assumed to be Cooper — was "mean" and a "master manipulator." Esposito has since remarried.
7. Nicolas Cage and Lisa Marie Presley (3 months)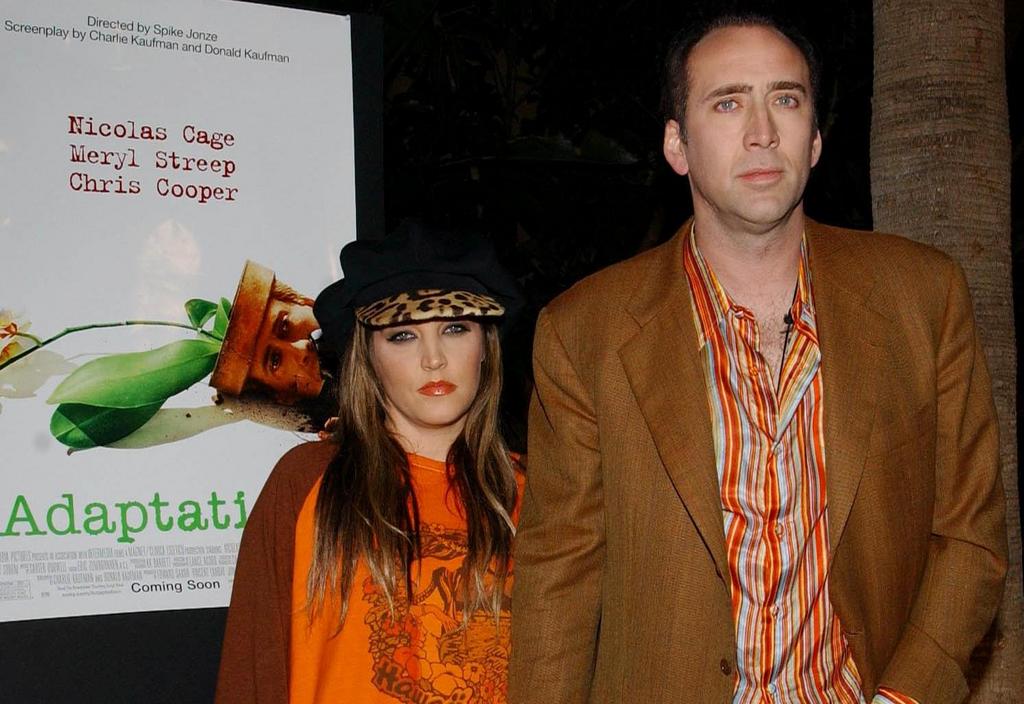 To this day, Lisa Marie Presley's three-month marriage to Nicolas Cage remains a mystery to the general public. The two were wed on the anniversary of the death of Presley's father, none other than Elvis himself. Just three months and change later, they decided to split, with Cage opting not to provide any details on why. The most either of them would give for a reason came from Presley, who said they "shouldn't have been married in the first place."
6. Renée Zellweger and Kenny Chesney (4 months)
An Oscar-winner and a country singer don't automatically seem like a match made in heaven. But Renée Zellweger and Kenny Chesney still gave their relationship the old college try. Well, sort of.
The two married in 2005, surprising fans on both sides. Then, four months later, they had their union annulled. Neither party ever elaborated on what went down between them — and thus, their break-up was as mysterious and confusing as the rest of their quick relationship.
5. Kris Humphries and Kim Kardashian (72 days)
It was the wedding of the century — at least, that's what the tabloids would have had us believe. And "frenzy" doesn't feel like a strong enough word to describe the attention paid to reality television star and fashion mogul Kim Kardashian and NBA player Kris Humphries' 2011 union. The event — and seemingly every detail leading up to it — was televised and Kardashian and Humphries were staples on tabloids and celebrity blogs.
So when the couple announced their separation less than two and a half months after they tied the knot, the public was understandably dubious about the whole ordeal. The general consensus among spectators and celebrity gossip hounds was that the couple's marriage was nothing more than a publicity stunt — and yet another example of celebrities making a joke out of matrimony.
Kardashian and Humphries went through a lengthy legal battle before their annulment was finalized in 2013.
4. Mario Lopez and Ali Landry (2 weeks)
After six years of dating, actor Mario Lopez and model Ali Landry tied the knot in 2004. But the ink had barely dried on their marriage certificate when Landry filed for divorce two weeks later. Lopez eventually revealed that he'd cheated on his soon-to-be-wife during his bachelor party and didn't tell her until after their nuptials. And that, understandably, wasn't something the couple could reconcile. Lopez and Landry have both since remarried.
3. Cher and Gregg Allman (9 days)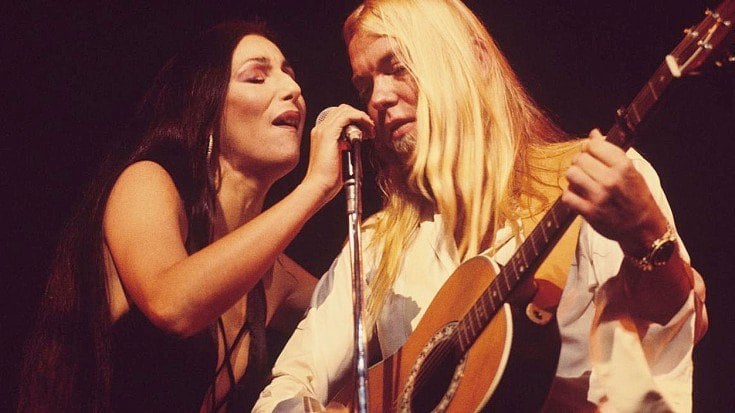 It didn't take long for Cher to move on from marriage to Sony Bono, tying the knot with rockstar Gregg Allman shortly after her first divorce went through. It wasn't long before regret set in though, with Cher filing to dissolve the marriage just nine days later. It took another four years before the final paperwork was official, but this ranks right up there in terms of celebrity marriages that fell apart almost immediately.
2. Carmen Electra and Dennis Rodman (9 days)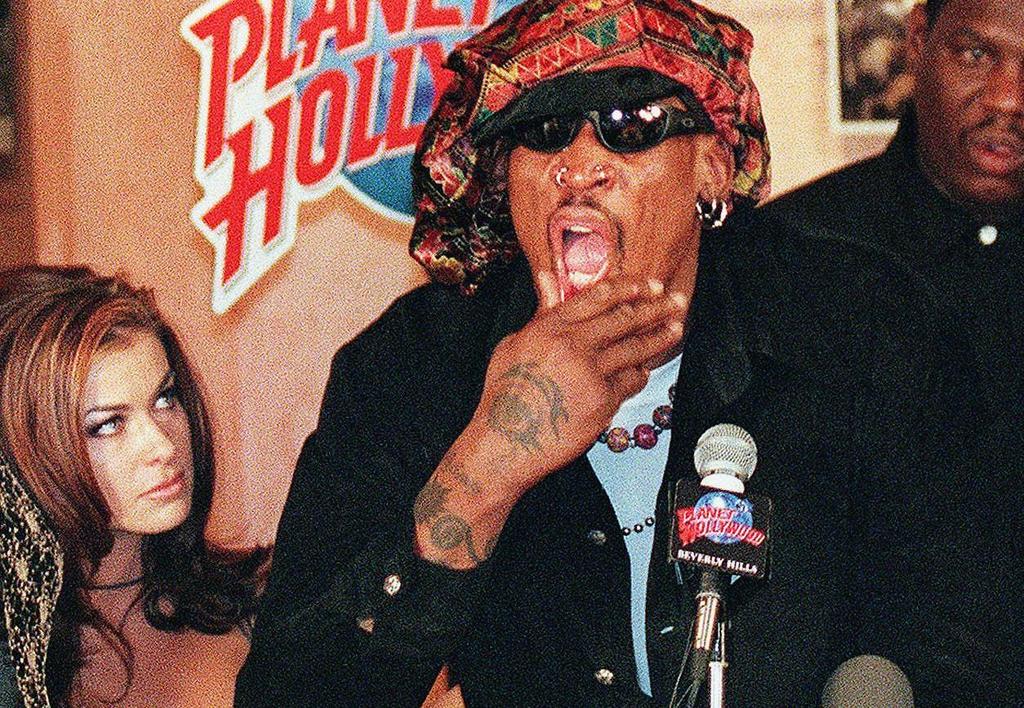 This one comes with a notable caveat — Dennis Rodman and Carmen Electra filed for an annulment just nine days after they were wed in 1998 (according to Rodman, he was under the influence at the time of marriage). The two weren't officially divorced for another year, but it's clear the relationship itself was at an end after a tidy week and a half.
1. Britney Spears and Jason Alexander (55 hours)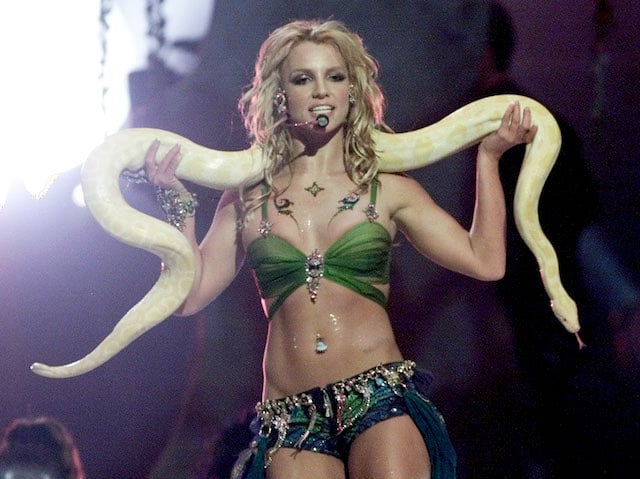 She was America's reigning pop princess. He was her childhood buddy from back home. When Britney Spears and Jason Alexander met up with friends in Las Vegas over New Years Eve 2004, they weren't planning on exchanging vows. But despite the fact that they weren't even dating, they decided to get hitched, at A Little White Wedding Chapel, at 5 a.m.
Their marital bliss didn't last long. In fact, it didn't last at all. The next day, the couple filed annulment papers claiming that the pop star "lacked understanding of her actions" and "she was incapable of agreeing to the marriage." The request was finalized less than three days after they'd said "I do."
The media skewered Spears' behavior — her record label attempted damage control by releasing a statement that explained she and Alexander, "took a joke too far by getting married." But Spears' quickie marriage has since become a cautionary tale of celebrity impulsiveness and the negative impact it can have on public image.
Additional reporting by Nick Cannata-Bowman.
Follow Katherine Webb on Twitter @prufrox.
Check out The Cheat Sheet on Facebook!