Ryan Gosling, Kristen Bell, and More Celebrity Parents Who Keep Their Kids Out of the Spotlight
Celebrities have glamorous lives. They attend star-studded events and embrace the spotlight, often giving interviews and posing for photographs. However, many celebs have gone to the extreme to protect their families from the nosey public and the prying lenses of the paparazzi.
The media can certainly be relentless when it comes to hounding celebrities and digging for secrets about their personal lives. For many celebrity parents whose children didn't choose to be born into this life, they've fiercely protected their kids' identities and well-being.  From Ryan Gosling to Kristen Bell, these celebrities are keeping their kids out of the spotlight.
Ryan Gosling and Eva Mendes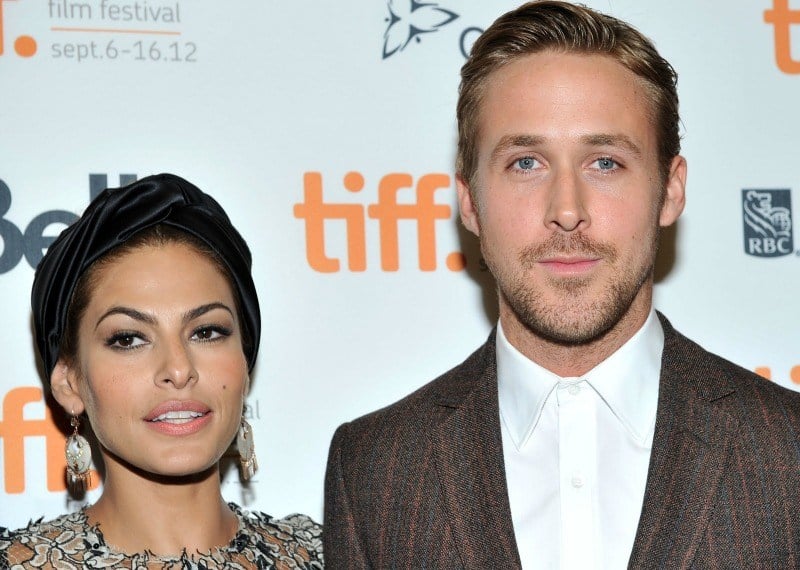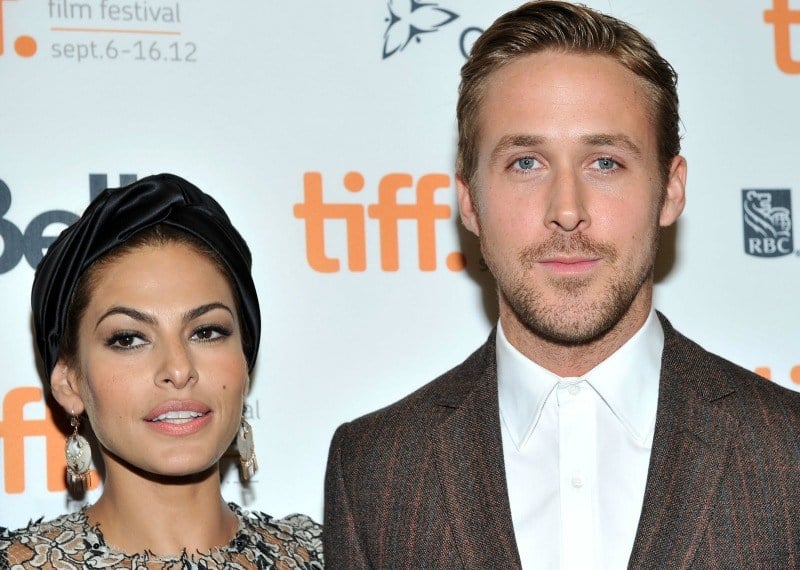 Ryan Gosling and Eva Mendes met and connected on the set of 2012's The Place Behind the Pines. However, they kept their relationship so low-key that many folks didn't even know they were together. The pair has two daughters, Esmeralda Amada and Amada Lee, but the public only found out about the girls after TMZ dug up their birth certificates.
Though Gosling has casually mentioned his kiddos in interviews and in awards speeches, both actors have mostly stayed mum when it comes to their personal family life.
Next: A celeb couple who has battled the paparazzi. 
Kristen Bell and Dax Shepard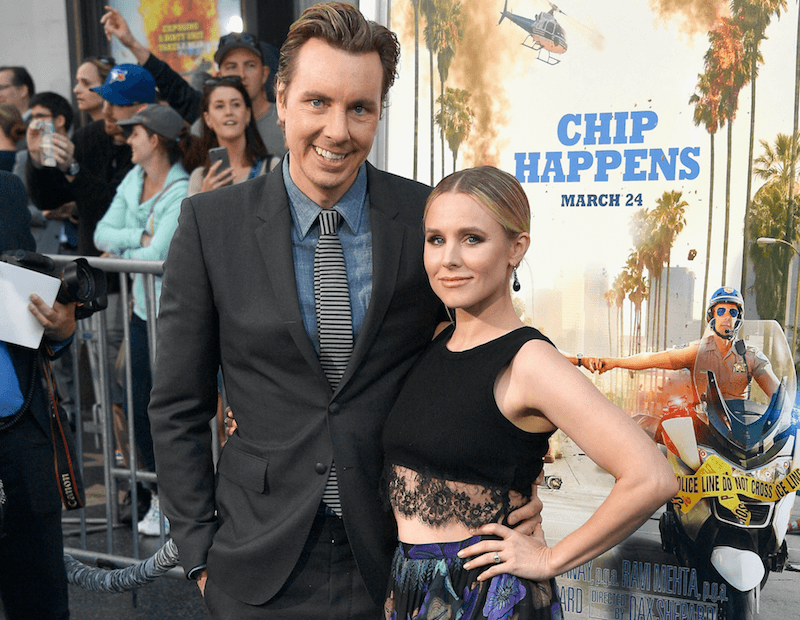 Kristen Bell and Dax Shepard are Hollywood A-listers who have mastered keeping their young daughters, Liberty and Delta, out of the public eye. They've even gotten tricky about posting photos of their daughters without showing their faces. Along with some other celebrities, the couple started an anti-paparazzi "No Kids" Policy movement.
Bell explained, "I'm telling you right now, we don't want our daughter's face anywhere ever until she decides because I have the utmost respect for her."
Next: A former couple who protects their daughter at all cost. 
Channing Tatum and Jenna Dewan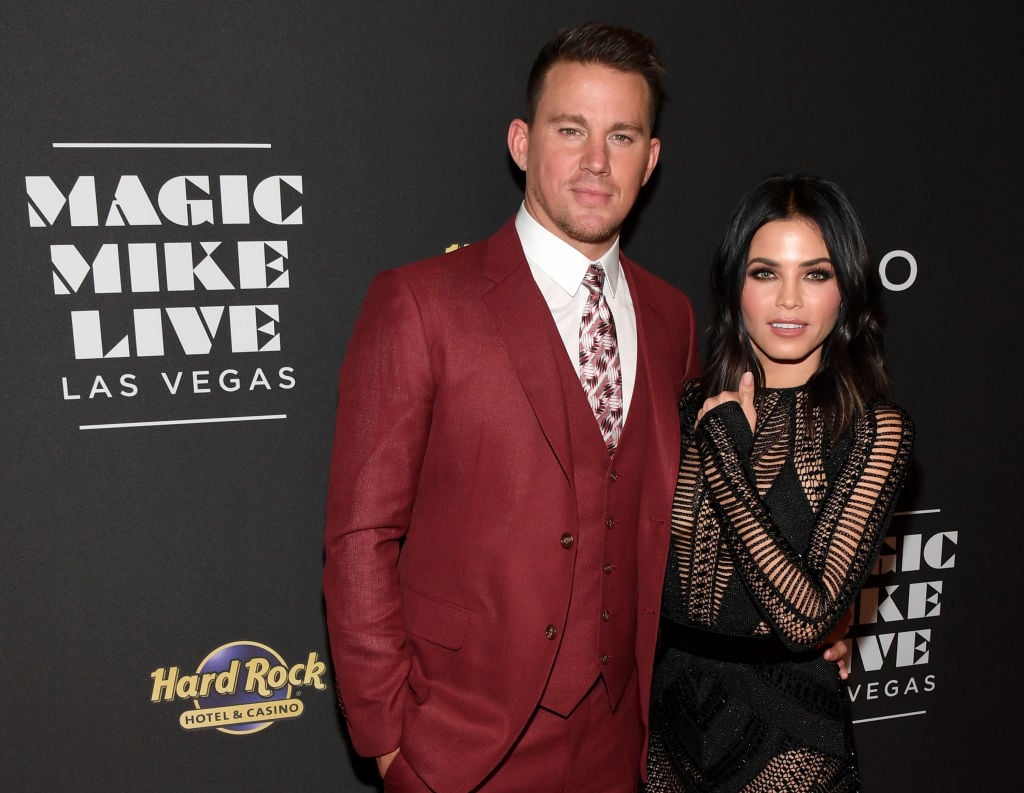 Though Channing Tatum and Jenna Dewan are no longer a couple, they've both been adamant about protecting their daughter, Everly. The duo shares pictures of their young daughter; however, they keep her face covered at all times.
In their separation announcement, they said, "We are still a family and will always be loving, dedicated parents to Everly. We won't be commenting beyond this, and we thank you all in advance for respecting our family's privacy."
Next: A actress who won't let her personal life be scandalized. 
Kerry Washington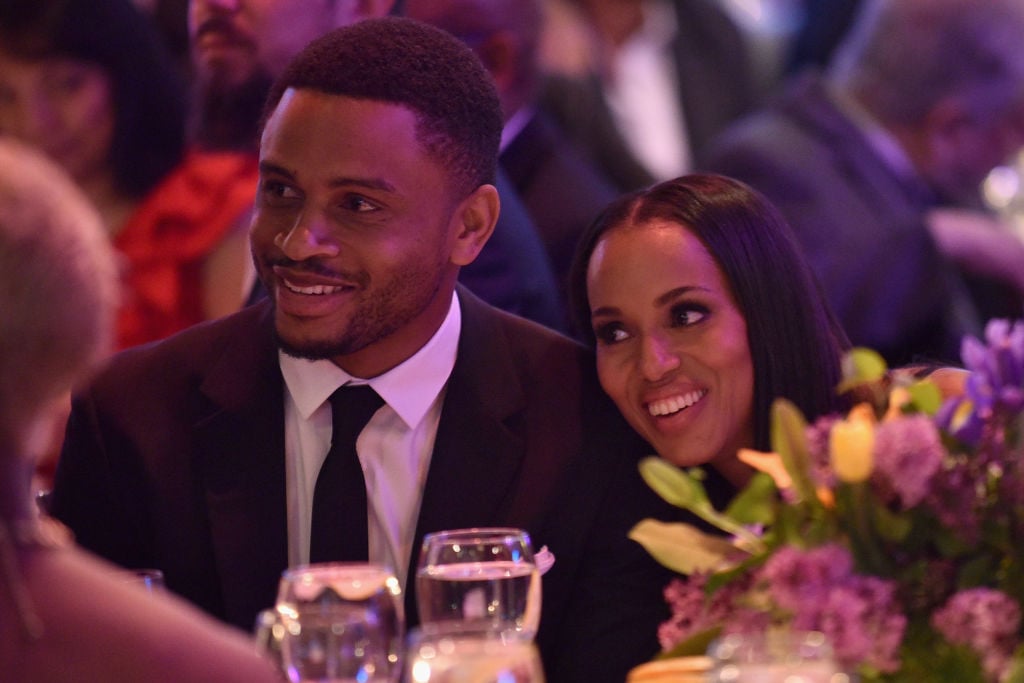 Kerry Washington does not discuss her personal life at all. In fact, when news broke that she married former NFL star, Nnamdi Asomugha in 2013, no one even knew the duo was dating. When Washington was pregnant with her daughter, Isabelle, she kept the pregnancy under wraps until she hosted Saturday Night Live and couldn't conceal it.
When she was pregnant with her son Caleb in October 2016, she barely discussed her pregnancy at all. In fact, we haven't seen any photos of the babies and Washington and Asomugha are rarely seen together themselves.
Next: We didn't even know this writer/actor had kids.
Donald Glover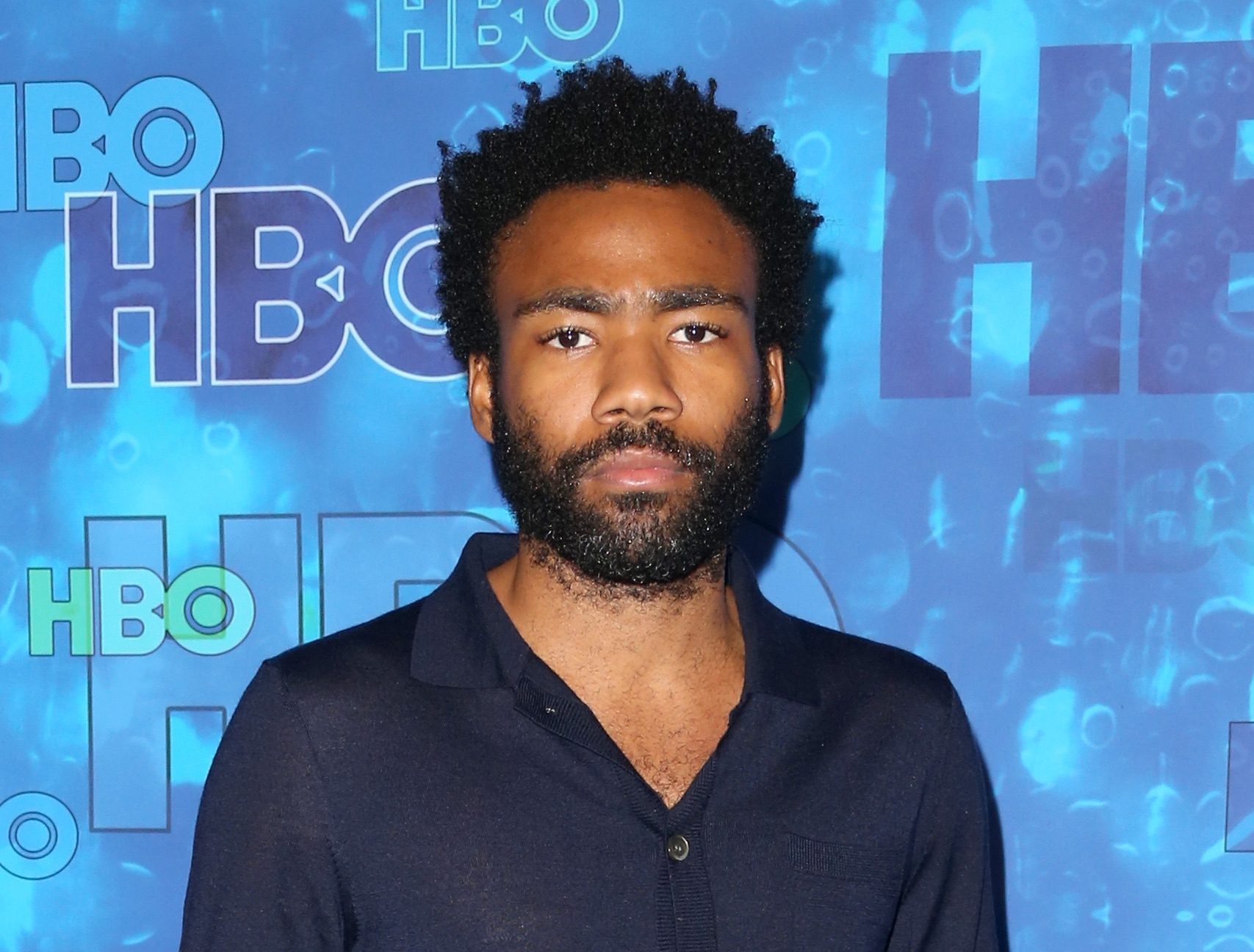 For the longest time, we had no idea that Donald Glover was a dad. However, in his 2017 Golden Globes acceptance speech, the Atlanta creator thanked his young son saying, "I really want to say thank you to my son, and the mother of my son for making me believe in people again, and things being possible."
Glover has also protected his girlfriend's identity; though rumor has it, they are expecting another little one sometime soon.
Next: An Oscar winner who won't show her kids faces. 
Halle Berry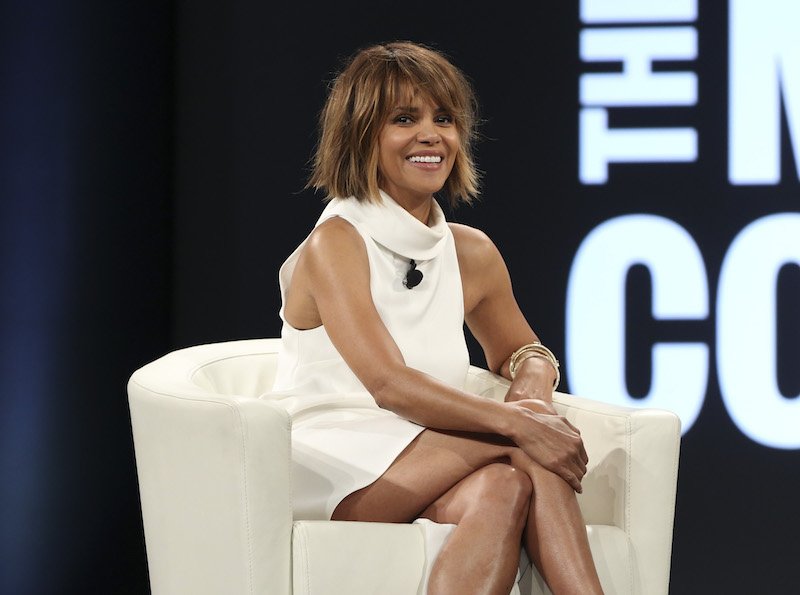 Halle Berry has been adamant about protecting her children from paparazzi photos and media attention. Her two children Nahla and Maceo are rarely photographed. She explained her choices for not photographing her children on Instagram.
She said, "It's my belief, and I'm not criticizing others who have different beliefs, that it's my job as their mother to protect their privacy as best I can. When they grow and they're of age and they want to share their images on the internet, that will be for them to decide, not me."
Next: This award-winning actress has banned social media in her house. 
Kate Winslet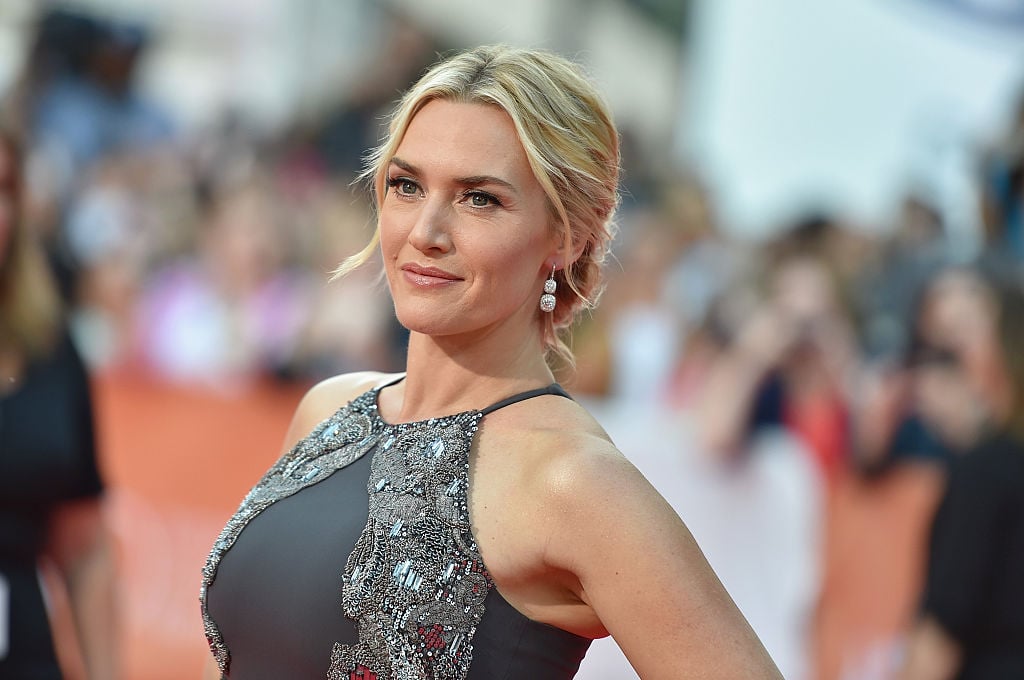 Kate Winslet has been in the center of the spotlight since she was very young. And yet, the Titanic star, has been resolute about keeping her children sheltered, especially when it comes to exposing them to social media.
In an interview with The Sunday Times, The Mountain Between Us star explained, "Because all they ever do is design themselves for people to like them. And what comes along with that? Eating disorders. We don't have any social media in our house."
Next: This Marvel superhero never even announced her daughter's birth.
Scarlett Johansson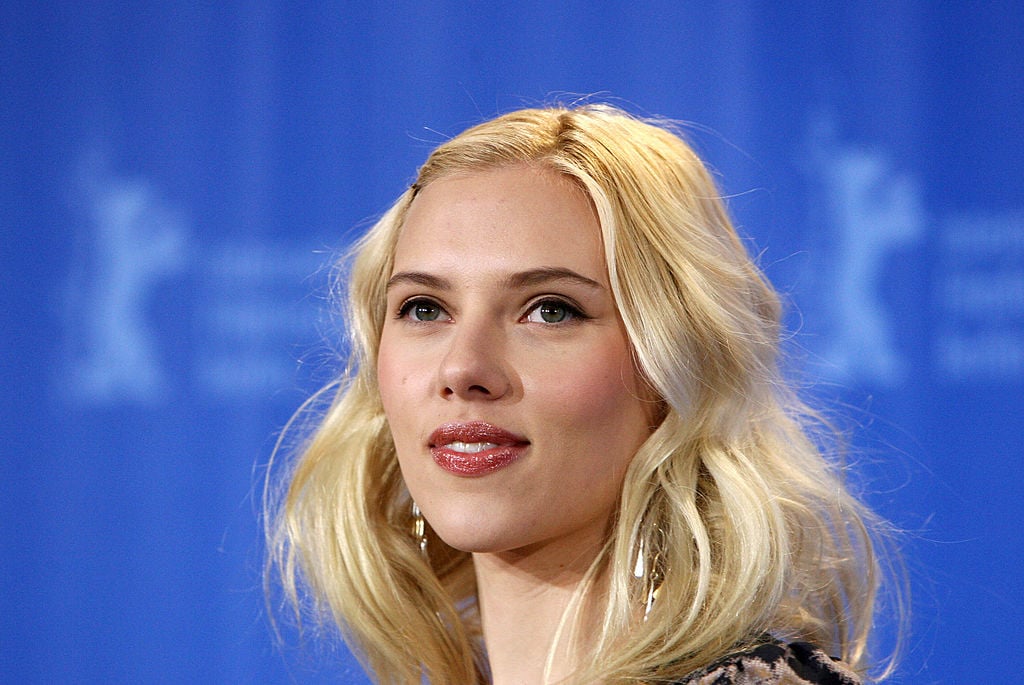 Scarlett Johansson shares a young daughter, Rose Dorothy Dauriac, with her ex-husband, Romain Dauriac. We had no clue that Rose was born until Johansson confirmed her daughter's birth in September 2014, but gave no further details.
Aside from a stray paparazzi photo here and there, Rose is living her life out of the spotlight.
Next: A Hollywood starlet who moved her family to New Mexico.
Julia Roberts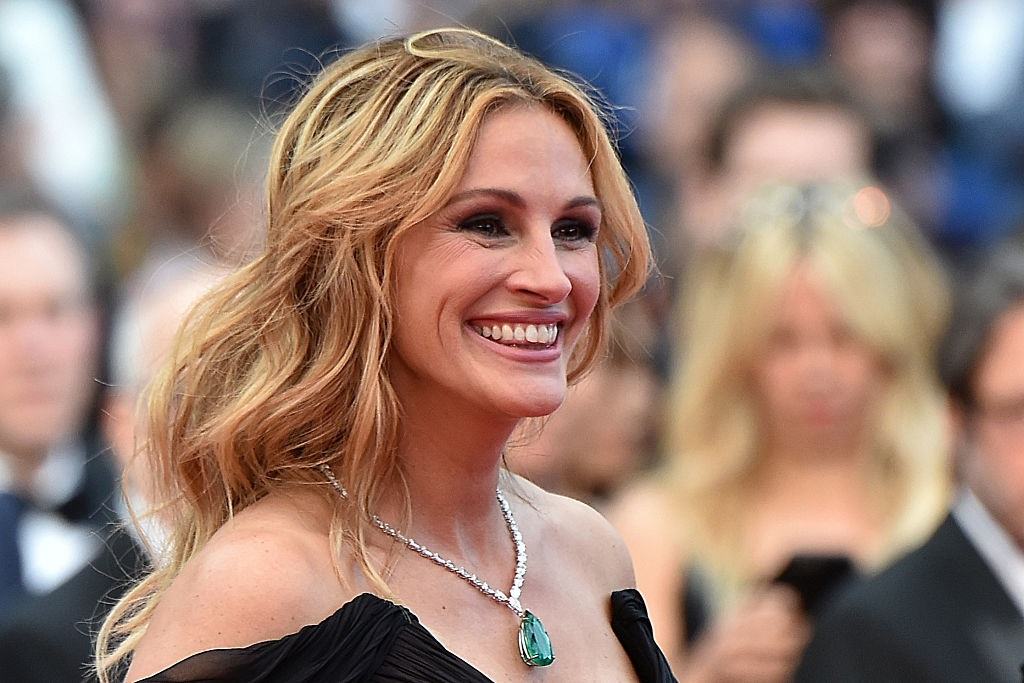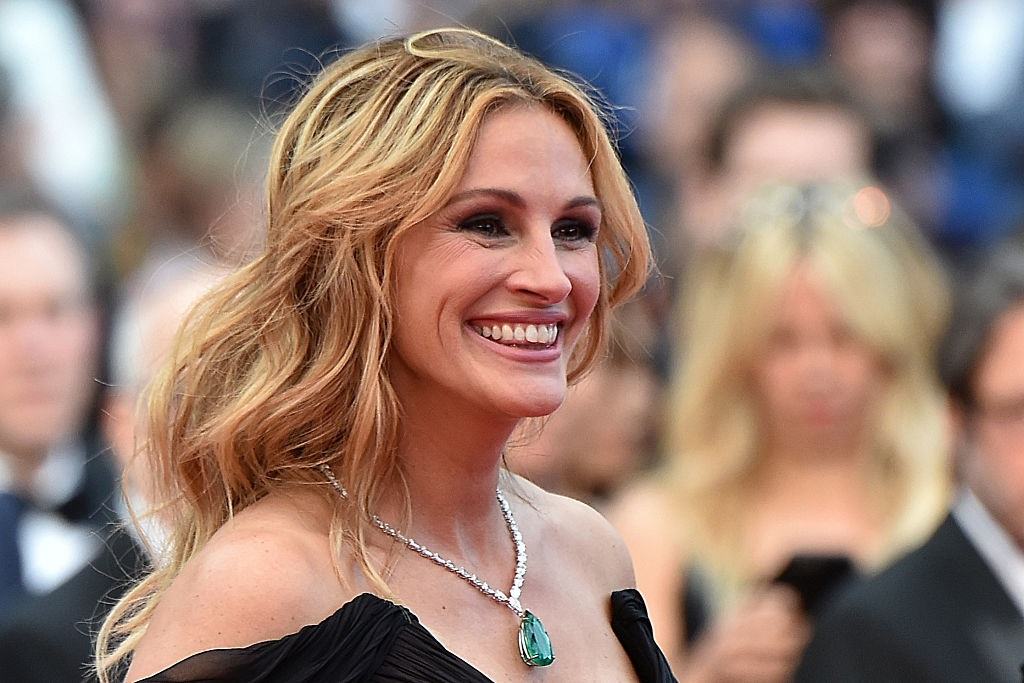 Julia Roberts is one of the biggest movie stars of all time, but she knew she wanted to keep her family out of the glaring eyes of Hollywood. In 2000 after meeting her husband, Daniel Moder, the couple moved to New Mexico. They have three children, twins Hazel and Phinneaus, and a younger son, Henry.
Though the twins, who are now teens, appeared on a few covers of magazines when they were first born, they've hardly been seen since. Roberts has been adamant about giving her children a normal childhood.
Next: An actress who keeps her kids sheltered. 
Natalie Portman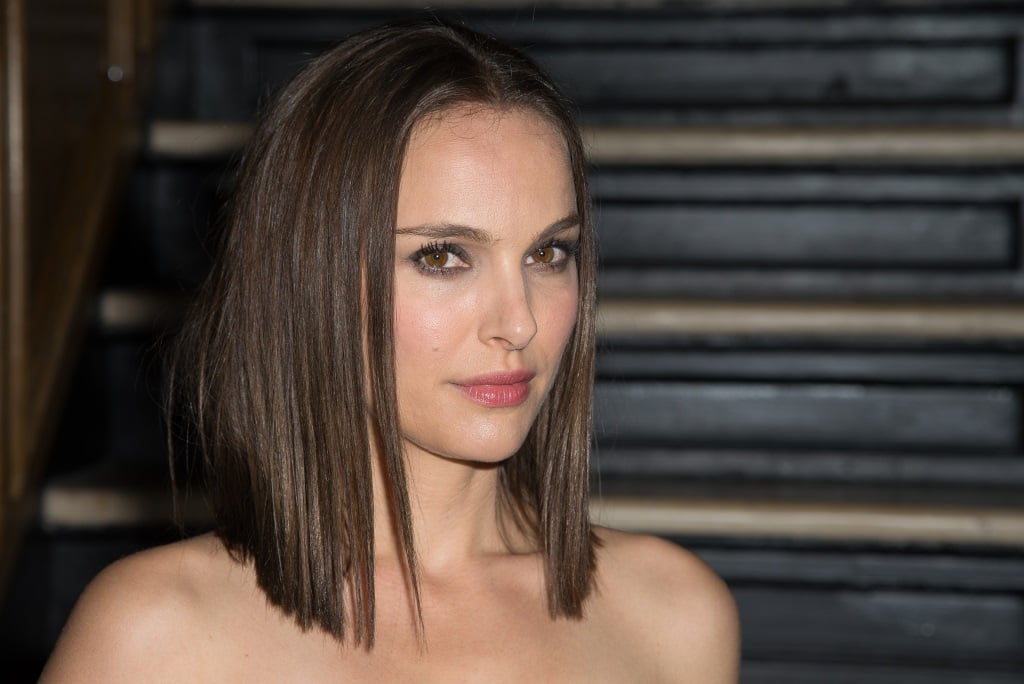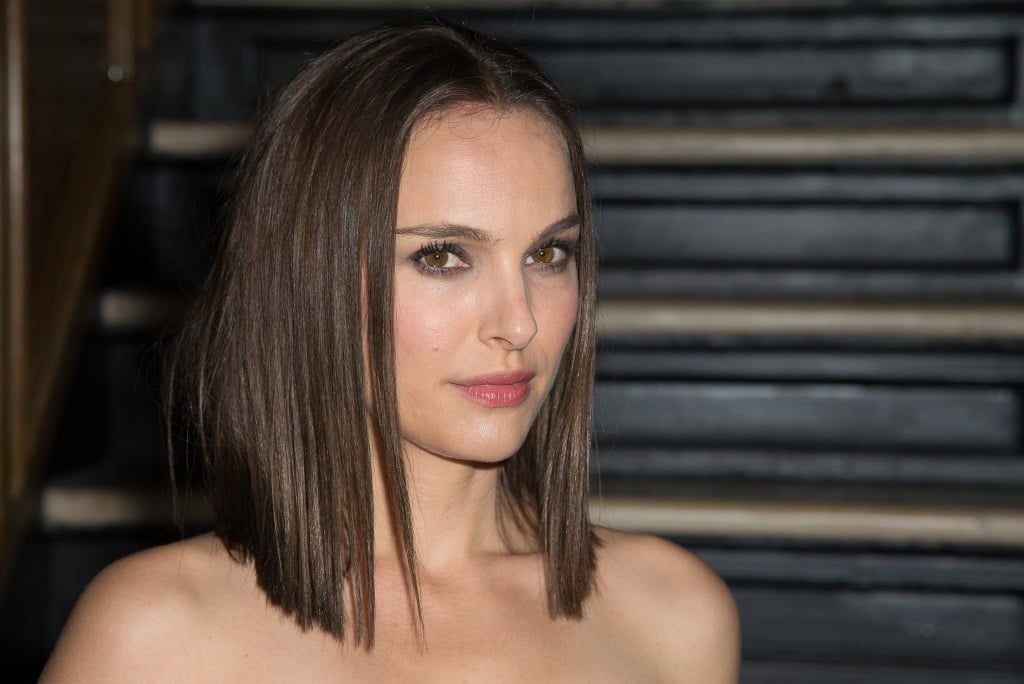 We knew that Natalie Portman was expecting for the second time when she showed up to promote her film Jackie with a round belly. However, just like her first pregnancy, Portman hasn't said a word about her children Aleph and Amali. We do know that she shares her two little ones with her husband,  Black Swan choreographer, Benjamin Millepied.
The couple splits their time between Los Angeles and Paris, but Portman's rep doesn't discuss her personal life, so it's unlikely that we'll get to hear much more about it.
Next: An actor couple who never even announced they were expecting. 
Alexis Bledel and Vincent Kartheiser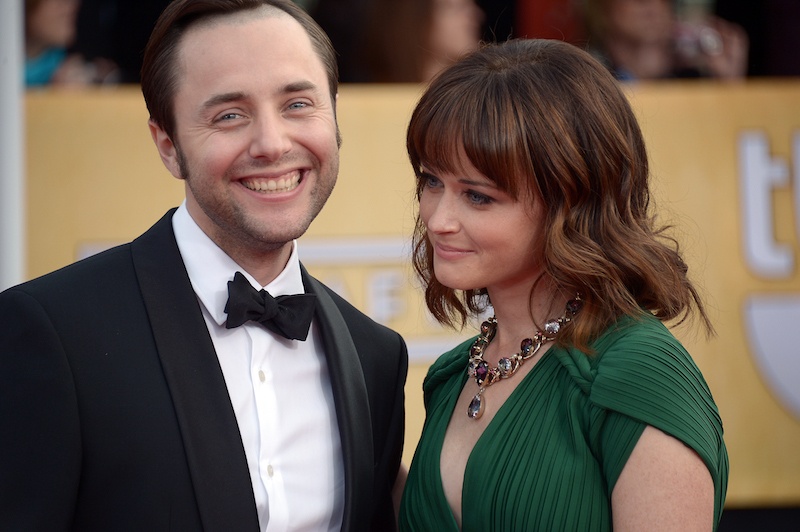 Gilmore Girls alum Alexis Bledel and actor Vincent Kartheiser met and fell in love when Bledel guest-starred on Mad Men. Aside from Kartheiser's Mad Men co-stars who revealed that the Angel aum had proposed to Bledel, we've heard very little about the couple's relationship. In fact, no one knew the pair had secretly wed in 2014 or that they welcomed a son in the fall of 2015.
We wouldn't even know the small boy existed unless Bledel's Gilmore Girls co-star Scott Patterson, let it slip to the media. We're sure that's the first and last thing we'll ever hear about the little boy.
Next: An actor couple who has stepped out of the spotlight. 
Leighton Meester and Adam Brody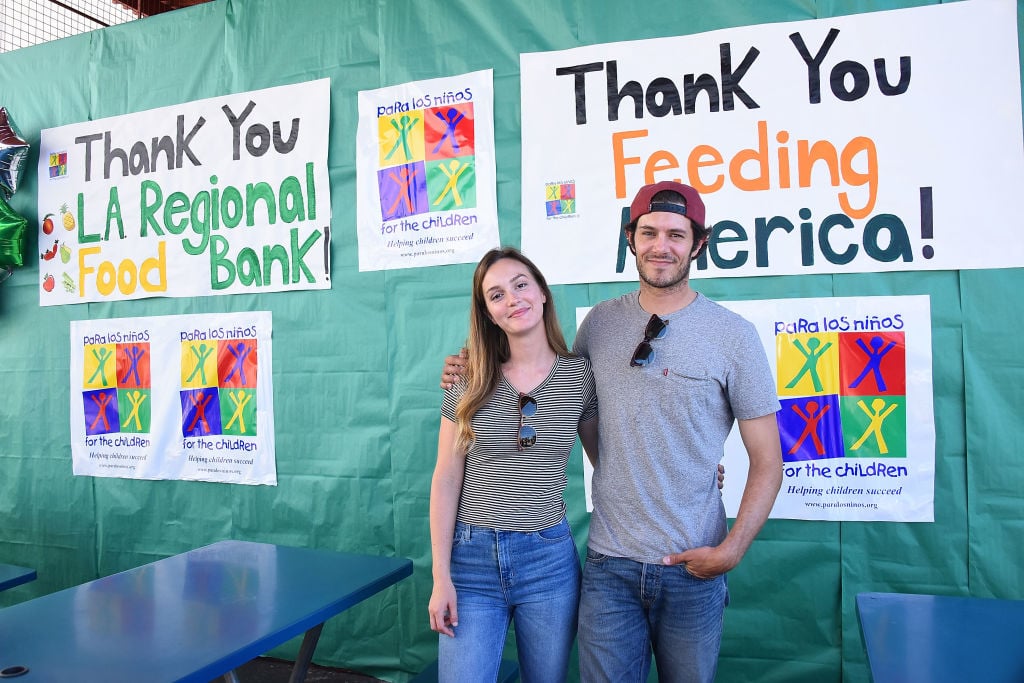 Everyone was delighted when they heard that Gossip Girl's Leighton Meester and The O.C.'s Adam Brody were dating  However, even while they were dating, the stunning brunette couple kept things super lowkey. In fact, we had no idea they were even married until 2014. No one discovered that Meester was pregnant until she was spotted with a baby bump in May 2015.
The couple's daughter, Arlo Day Brody, was born in August of the same year, but we've never even seen a photo of her.
Next: Some That '70s Show alums who will never put their kids on TV. 
Mila Kunis and Ashton Kutcher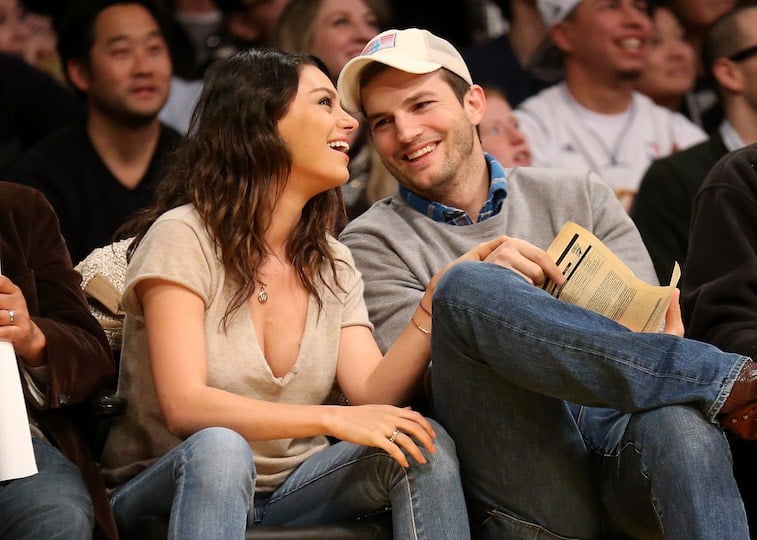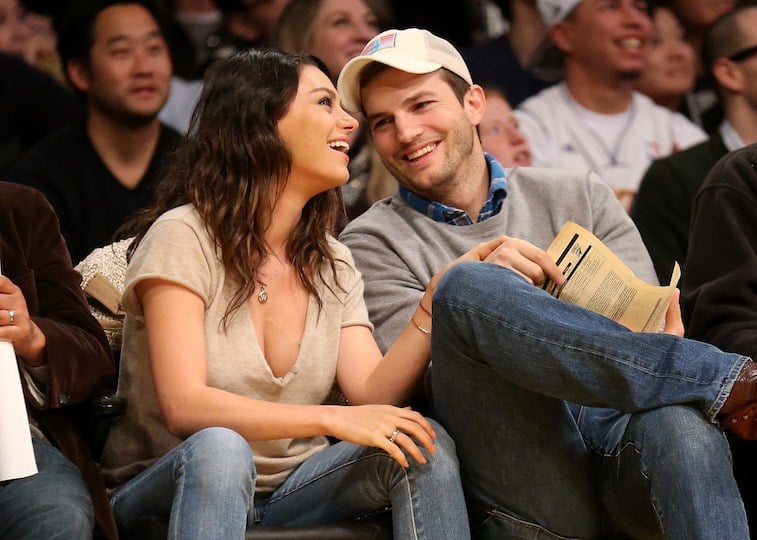 20 years after they starred together on That '70s Show, we are still thrilled that Mila Kunis and Ashton Kutcher become more than friends, got married, and have to precious kiddos together. Once they began dating the pair were pretty open about their relationship including the fact that Kutcher was Kunis' first kiss way back in 1998.
However, once their daughter Wyatt was born in 2014, the couple decided to be a bit coyer and low-key. In fact, no one even knew they had gotten married. The couple's second child, a son named Demetri, was born in 2016, but they have kept both babies out of the spotlight.
Next: A songstress who will fight you over her son. 
Adele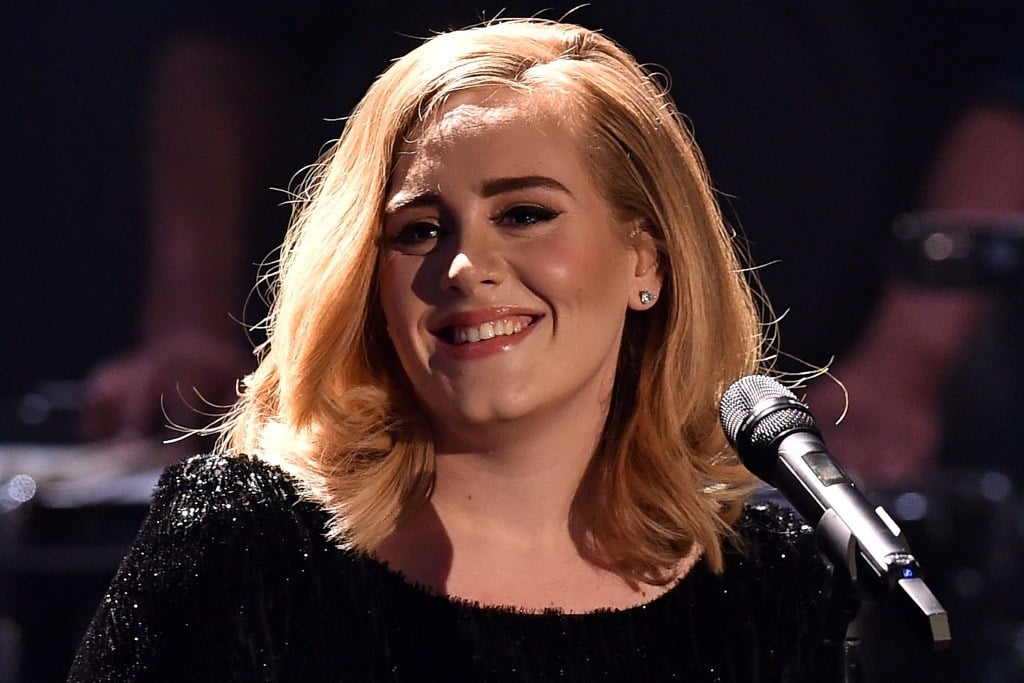 Adele may provide the soundtrack to our lives, but she's also one fierce mama bear. The songstress is super protective of her son, Angelo. She often covers his face in public, and she sued when a media outlet published photos of him. In fact, we had no idea what the baby's name was for years after his birth.
She told Vogue, "We need to have some privacy. I think it's really hard being a famous person's child. What if he wants to smoke weed or drink underage, or what if he's gay and doesn't want to tell me, and then he's photographed, and that's how I find out?"
The 25 singer shares her son with her husband Simon Konecki, but no one even knows when the pair got married. It looks like the only way we'll hear more details about Adele's personal life is through her music.
Next: An actress who won't even respond to questions about her babies. 
Lauren London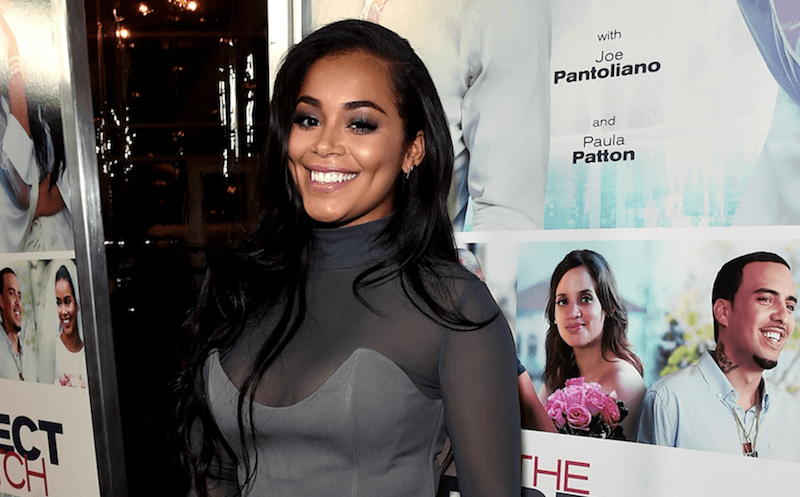 Actress Lauren London has two sons, one with rapper Lil' Wayne and another with rapper Nipsey Hussle. Though the ATL star is an avid social media user, she has never posted a photo of either of her young boys, and her family and friends also respect her privacy by not showing them either.
In an interview with Hip Hollywood, she explained, "I don't post pictures of my son because he's a child and I just don't think I need to be in the business of promoting my son. It's nobody's business, you know."
Follow Aramide on Twitter @midnightrami.
Read more: 15 Worst Celebrity Parents of All Time
Check out The Cheat Sheet on Facebook!