The One Celebrity 'Queer Eye' Cast Member, Tan France, Wishes He Was Friends With
He's a fashion expert on Netflix's Queer Eye, he's the host of the YouTube series Dressing Funny, and now, Tan France is a best-selling author. In his book, Naturally Tan: A Memoir, France revealed the one celebrity he wishes would "slide into the DMs" — which celebrity that is, however, is not a surprise to fans. Here's what we know about one of Tan France's favorite public figure.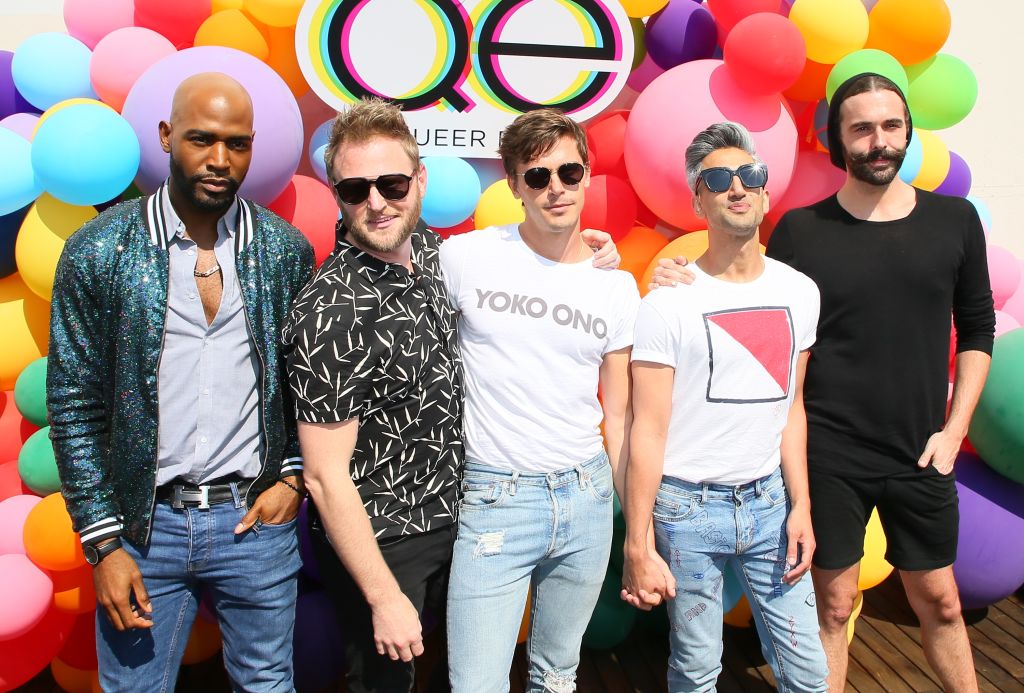 Tan France is the fashion expert on Netflix's 'Queer Eye'
If you haven't heard of Queer Eye, you've been living under a rock for the past year. Netflix's Emmy award-winning reality series features five members of the LGBTQ community who transform local heroes into better versions of themselves. Amongst the "Fab Five" is Tan France, the fashion expert of the series.
Tan France also stars in his YouTube series with Netflix, entitled Dressing Funny. There, the expert meets with comedians like Tina Fey, Miranda Sings, and John Mulaney to help vamp up their wardrobe.
Thanks to 'Queer Eye,' Tan France met celebrities like Taylor Swift
Naturally, one of Taylor Swift's music videos features Tan France and the rest of the Fab Five. During the video for her song, "You Need To Calm Down," France is seen drinking tea straight from the pot. Later, he took to Instagram, saying how Swift features a celebration of equality.
Additionally, plenty of A-list celebrities watch Netflix's reality series. Haley Kiyoko tweeted about crying over the latest season. Chrissy Teigen featured the boys on Lip Sync Battle. Pete Davidson got a style consultation of sorts from Tan France. The one celebrity the fashion expert wishes would watch Queer Eye? The Grammy-award winning artist, Adele.
"At the gym (loafing it), wondering 'do you think Adele is watching Queer Eye?' Gosh, I hope so," tweeted France.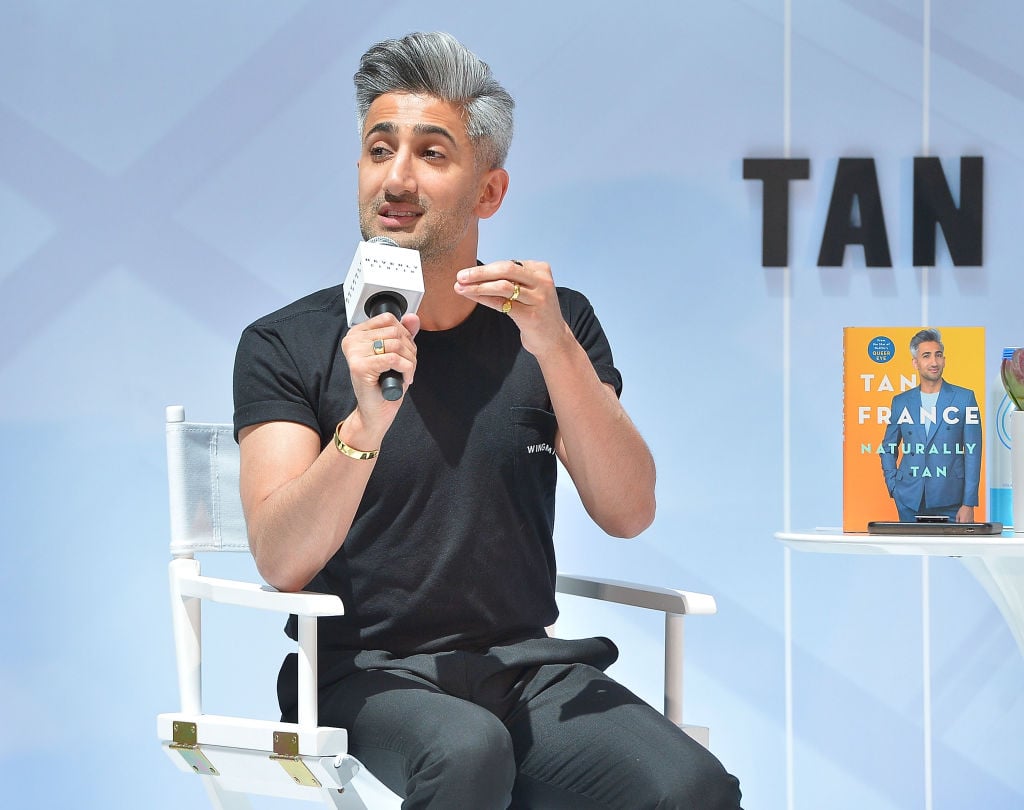 'Queer Eye's' Tan France often mentions his love for Adele
During an interview with Insider, Tan France said he'd love to hang out with Adele for Dressing Funny, stating, "I have no desire to style this person because they dress incredibly well themselves, but I just want — it takes me about three hours to shoot 'Dressing Funny,' each episode, so if I got to spend just three hours with this person, I would be able to retire from show business. I'd be like, 'okay, I'm out.' It's Adele."
Earlier this year, the Fab Five member released a book, detailing his experience on Queer Eye and other aspects of his life. In his memoir, Naturally Tan, France made sure to mention his love for Adele. He stated that sometimes he's surprised that some celebrities watch the show, but he wishes that Adele would.
"There are some people whom I desperately wish would slide into my DMs," Tan France wrote. "Do I dream Adele will do it? Yes! I pray for that, I think, more than I do my own health. But I'm positive she's too cool for that and for me."
Fans can watch Tan France on Queer Eye, available for streaming on Netflix. The fashion expert's book, Naturally Tan: A Memoir is available for purchase at Barnes & Noble, Amazon, Target, and most major bookstores.