These Celebrity Relationships Really Did Not End Well
We have seen a lot of celebrity relationships and weddings, but we have also seen just as many breakups. There are some crazy reasons why celebrities split up, so it's understandable that they might not be able to be friends afterward.
So which celebrities probably won't be able to kiss and make up anytime soon? Here are 15 celebrity relationships that ended on bad terms.
1. Blac Chyna and Tyga
Blac Chyna was a stripper and video vixen who was once engaged to the rapper, Tyga. The two broke up in 2012. However, they have a son together named Cairo. Since their breakup, they have pretty much been at each other's throats.
For a while, it looked like Chyna was moving on with Drake. The rapper liked a lot of her pictures on Instagram and she posted seductive photos and tagged Drake in them. According to Vibe, there were tweets coming from Chyna claiming that she is a gold digger and never loved Tyga. She later said Tyga was the one who hacked her Twitter account.
Tyga later started to publicly date Kylie Jenner, which caused a lot more drama because Blac Chyna was a good friend of Kim Kardashian's. Kylie also used to babysit their son at one point. Eventually, Chyna started dating Rob Kardashian and now the two have a child together. From afar it looks like these two are just trying to get even with each other in a very weird way. Even though they are with other people, they still don't get along.
2. Amber Heard and Johnny Depp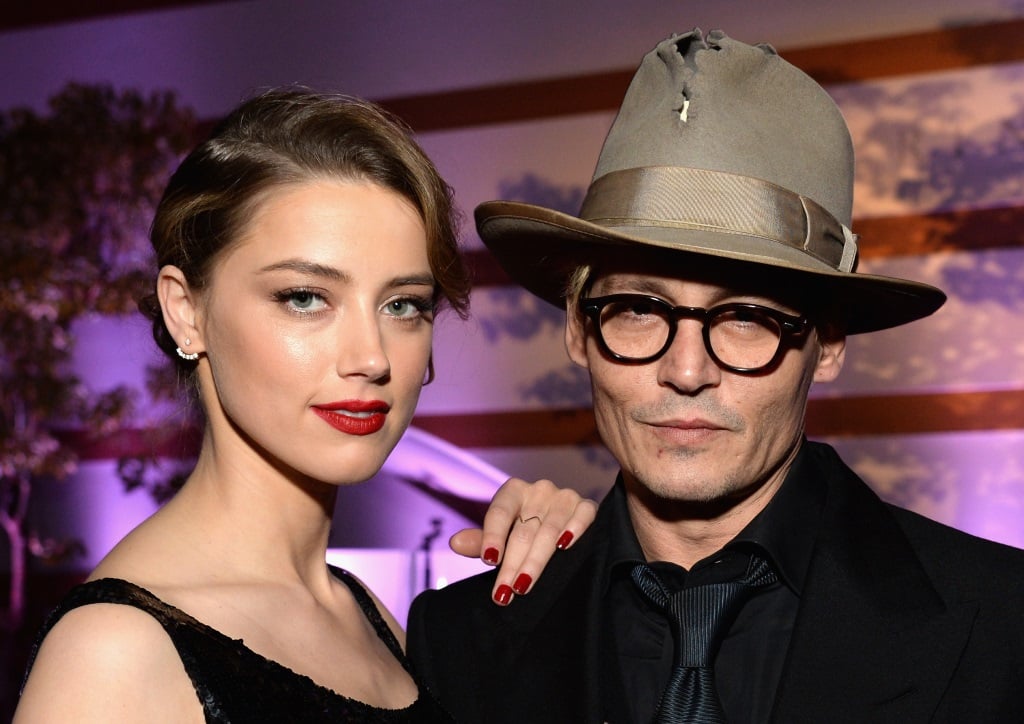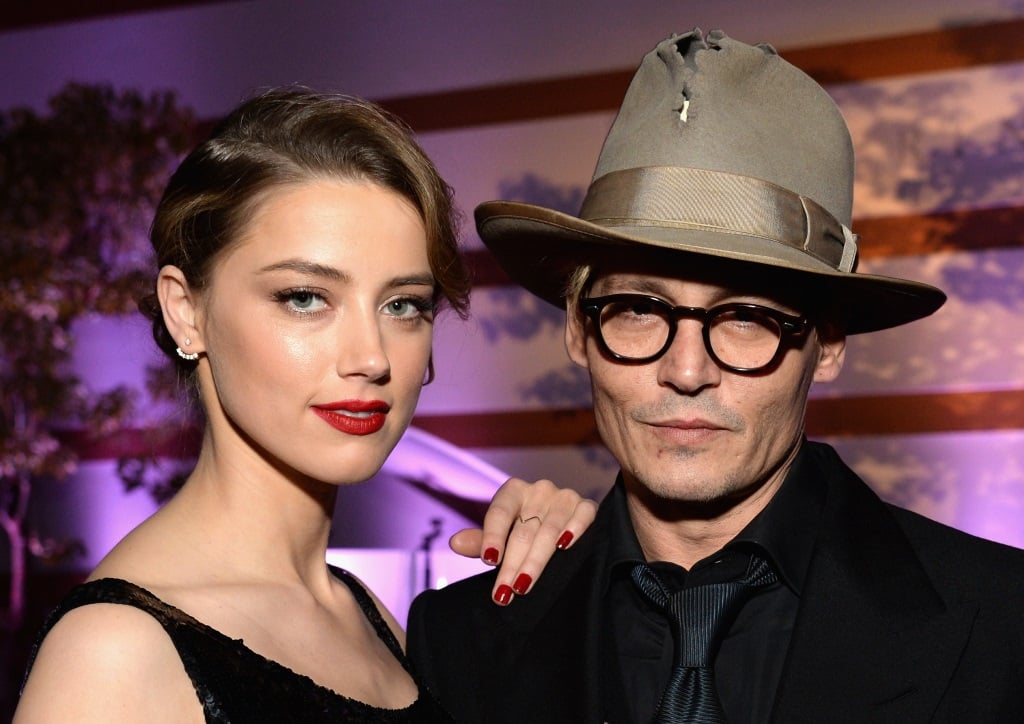 A big red flag that this divorce was going to be messy was the fact that the actress filed for divorce only three days after Depp's mother died. Many celebrities wait to file for divorce until the news is most likely to fly under the radar. Most people also would usually wait for their soon-to-be-ex to stop grieving. However, it looked like Heard was allegedly leaving a terrible situation that was her 15-month marriage.
The actress accused Depp of domestic violence. Photos surfaced of her bruised eye and cut lip from one alleged attack. She did seek a restraining order against him and she was granted it. The order requires Depp to stay 100 yards away from Heard. Lastly, there was a video that surfaced of Depp going on a tirade in their kitchen and him throwing a wine bottle.
After three months the two got officially divorced. Depp had to pay $7 million and Heard dismissed her domestic violence case against him. The two also released a joint statement.
"Neither party has made false accusations for financial gain," read the statement reported by PEOPLE Magazine. "There was never any intent of physical or emotional harm … Amber wishes the best for Johnny in the future."

3. Kim Kardashian and Kris Humphries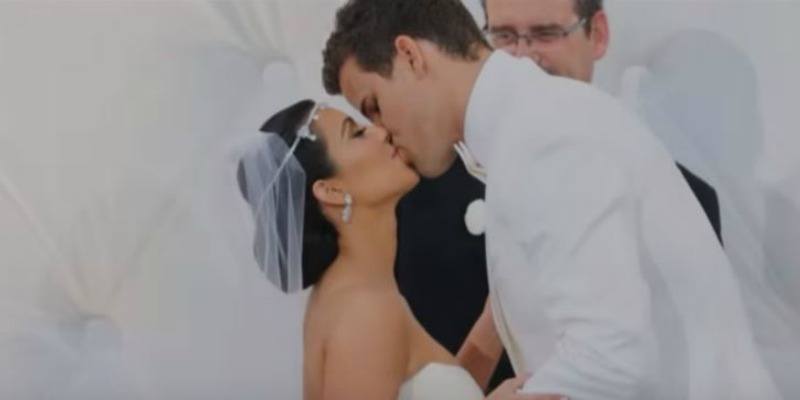 Even fans of Keeping Up with the Kardashians probably didn't expect this marriage to last. But many couldn't predict it would be so short! Kardashian however, filed for divorce after 72 days of marriage citing "irreconcilable differences."
At first, it looked like Humphries wasn't going to give up on their marriage without a fight. But eventually, he filed for an annulment and claimed "fraud" because Kardashian allegedly got married for TV ratings.
During the court proceedings, Kardashian was already moving on with Kanye West. She also got pregnant with their first child. Of course, the reality star tried to get the divorce over with because of these things, leading Humphries's lawyer, Marshall Waller to insert a dig at her in his filing.
What is really going on here is that an 'urgency' in the form of an apparently unplanned pregnancy, something the Respondent had nothing to do with, is perceived by Plaintiff as an opportunity to gain a litigation advantage by trying to force this court to prematurely set this matter for trial.
After much delay, the two finally got a divorce. They however still don't get along. Caitlyn Jenner dissed the NBA player on her show, I Am Cait for tweeting "Thank God I got out of that family in time," according to Radar Online. It looks like these two will never see eye-to-eye again.

4. Nick Young and Iggy Azalea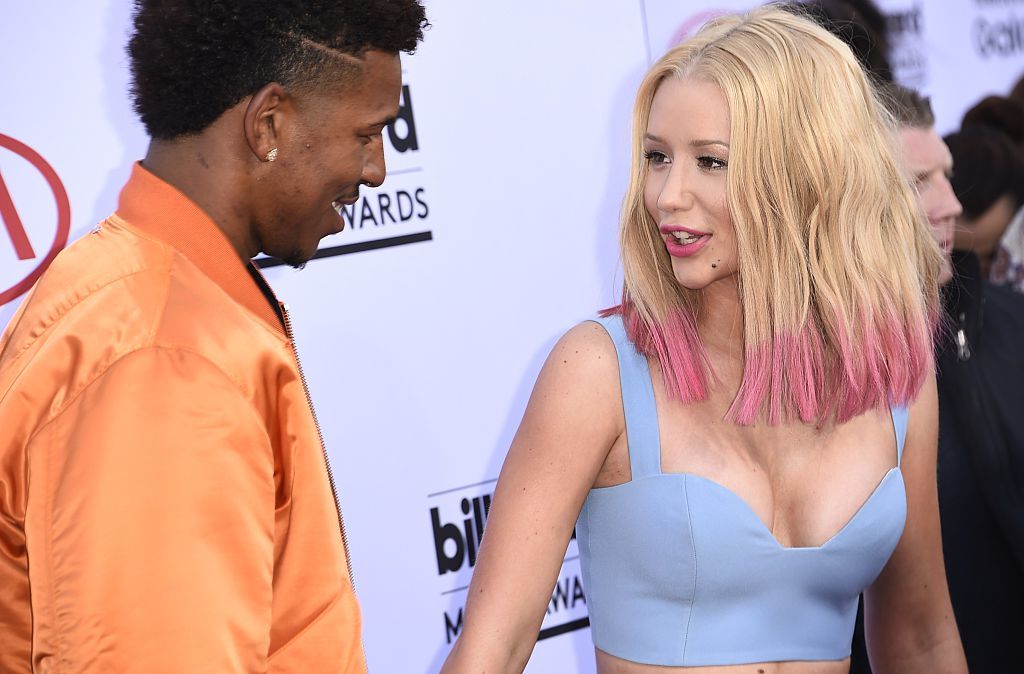 The couple was engaged when their relationship dissolved pretty much in front of everyone. It all started with Young's teammate D'Angelo Russell leaking a video of Young admitting to cheating on the rapper.
"You was 30, she was 19? What about Amber Rose, you ain't never tried?" Russell allegedly asks Young in the video. Young replies with "No, she knows my girl," according to Us Weekly. The couple, however, seemed to work it out after the scandal. They then ended their engagement a few weeks later after Azalea got proof that the basketball player had been cheating.
"I broke up with Nick because I found out he had brought other women into our home while I was away and caught them on the security footage," the rapper tweeted, before saying, "This is just like a second shot to the chest. And I feel like I don't even know who the hell it is I've been loving all this time."
The whole thing could have stopped there and that would have been enough. Turns out Young also got the mother of his first child, Keonna Green, pregnant sometime during his relationship with Azalea. "I don't know what was going on in [Nick's] household," Green told Us Weekly, "but me and Nick have lots of history. It wasn't a secret on my end. I didn't feel guilty because I was in love with a man, and I'm pretty sure I'm not the only woman."

5. LeAnn Rimes and Dean Sheremet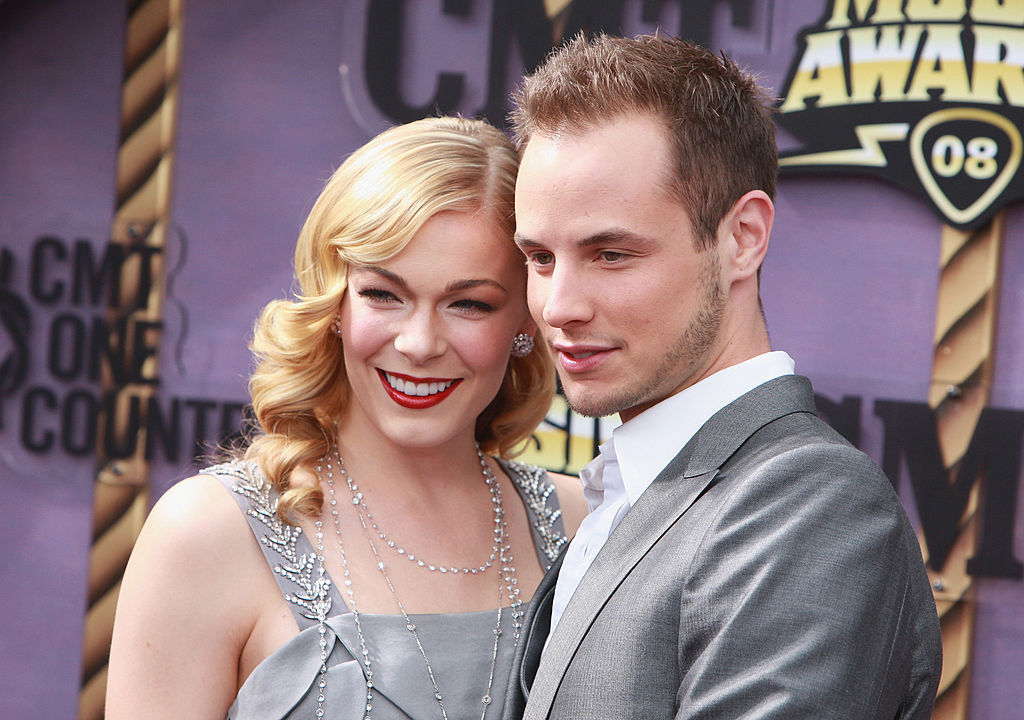 The two were married for seven years before they had their very messy breakup in 2009. Turns out the singer cheated on her husband with Eddie Cibrian who was married to Brandi Glanville at the time. The affair happened when the actors were working together on the film Northern Lights. The two got divorced and LeAnn and Eddie got hitched in 2011.
"The dumbest thing she ever did for her career was divorce me," the scorned ex-husband said to lifestyle blog Nat's Next Adventure, "because we were such a good team. The last hit song she had was when she was with me."
Glanville has also been outspoken about her heartbreak over the affair. She was a cast member on The Real Housewives of Beverly Hills where she talked openly about the affair. She also has publicly slammed the singer over Twitter because of how she tries to co-parent the kids Glanville has with Cibrian.

6. Sandra Bullock and Jesse James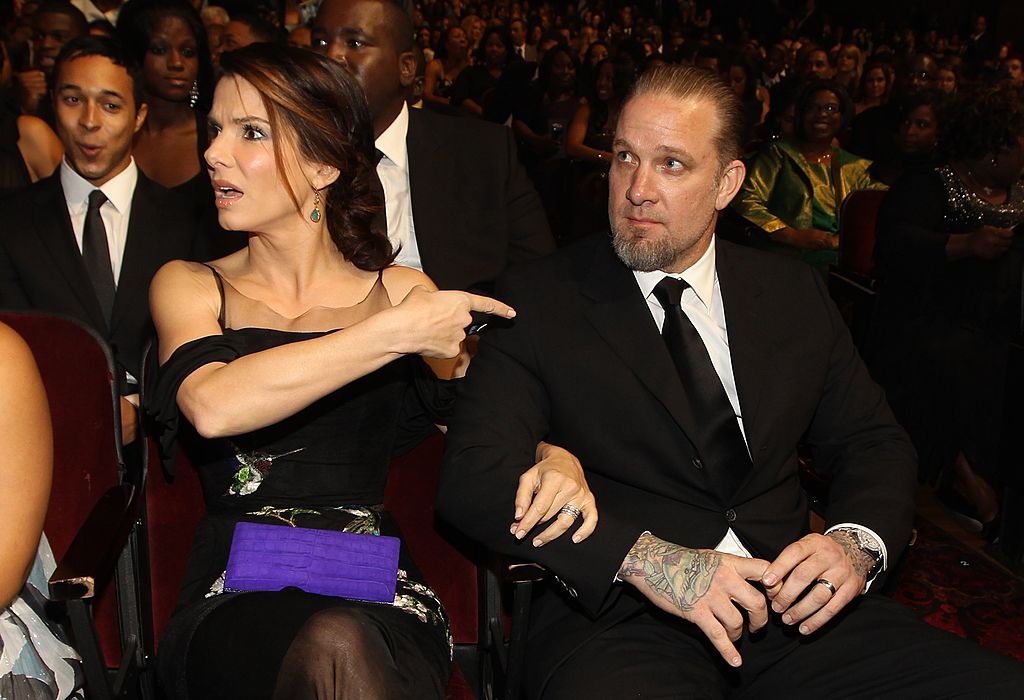 Soon after the actress had her happy moment in front of the world by accepting an Oscar, she then had to have a very public divorce. Her husband, Jesse James was caught having an 11-month affair with a tattoo model. Bullock and James officially split up in 2010 but during all the drama the couple was also adopting a son named Louis.
After their split, James moved on to Kat Von D, but it doesn't look like he changed his cheating ways. She alleges that he cheated on her with 19 women. The two broke up and he wrote a memoir called American Outlaw. He has still not been able to make amends with his ex-wife and it has impacted his relationship with his son.
"I got divorced and lost a kid I adopted because of it," James said in an interview. "Whether that's fair, whether I should have lost a kid due to infidelity, which I don't think anybody ever does."
Now it sounds like the actress is past the heartbreak. "I've been on the floor," the actress told the Daily Mail, "and I've been heartbroken. I didn't know how I was going to stand up. But I just gave it time. You don't think it will pass when you're in the middle of it, but it does. I'm so lucky to have what I have. I have a beautiful child and friends and family I adore."

7. Taylor Swift and Calvin Harris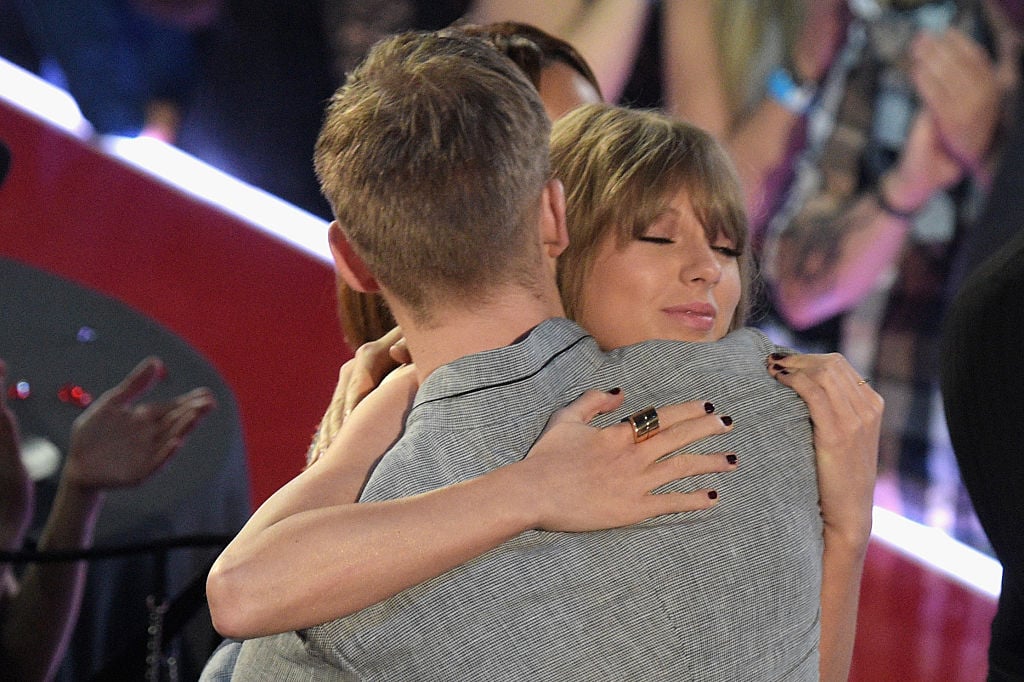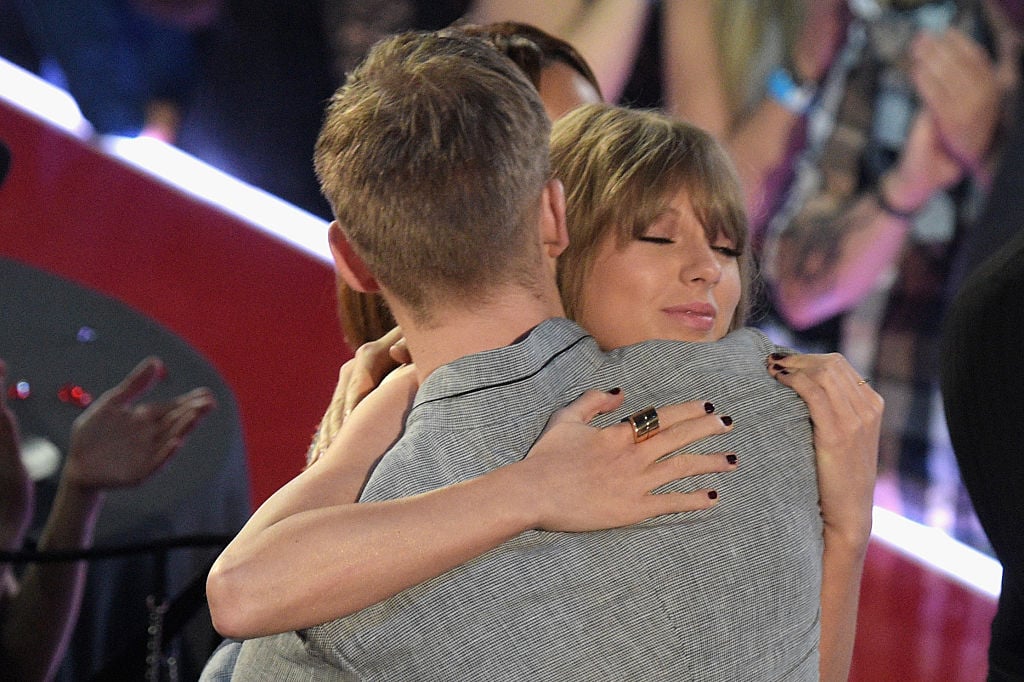 At first, the breakup between the couple seemed to be very amicable. Harris tweeted, "The only truth here is that a relationship came to an end and what remains is a huge amount of love and respect." However, things took a turn for the worst when Taylor was seen publicly canoodling on a beach with Tom Hiddleston.
That's when Harris deleted all the pictures he had of Taylor on his social media and unfollowed her. "Oh boy it's about to go down," the DJ tweeted and later deleted. Not too long afterward his song with Rihanna came out called, "This Is What You Came For." This stirred up new drama because Swift's team came out publicly to say that she wrote the song under the pseudonym, Nils Sjoberg.
Once again Harris took to Twitter to address this claim. "I wrote the music, produced the song, arranged it and cut the vocals though. And initially she wanted it kept secret, hence the pseudonym." He then added, "Hurtful to me at this point that her and her team would go so far out of their way to try and make ME look bad at this stage though … I know you're off tour and you need someone new to try and bury like Katy ETC but I'm not that guy, sorry. I won't allow it."
8. Lindsay Lohan and Egor Tarabasov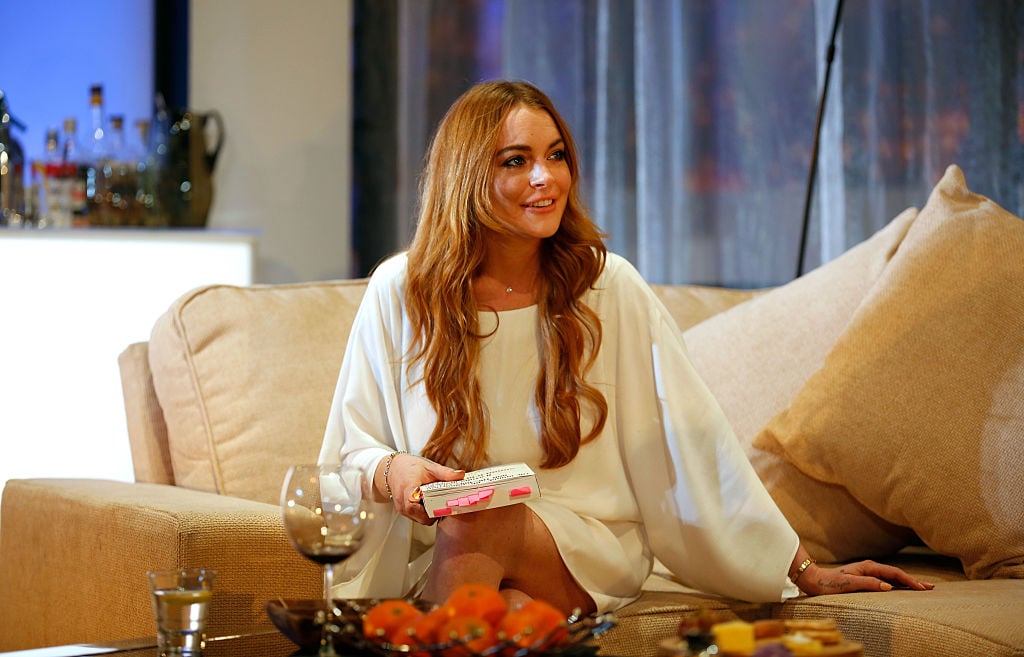 The actress has had a long history of scandals. Sadly her love life doesn't seem to be immune to that. The actress was engaged to a Russian businessman, Egor Tarabasov. However, their relationship went down in flames through violence.
There was a video released of the couple on vacation. There was then reportedly a fight and the actress can be seen trying to get away from him as he grabs and twists her arm. The actress later claimed that there have been several assaults during their 10-month relationship.
Later that month there was allegedly another altercation at their London apartment. According to Us Weekly, the actress was heard screaming, "Please, please, please. He just strangled me. He almost killed me. Everybody will know. Get out of my house! Do it. I dare you again. You're f–king crazy. You sick f–k."
The two have since broken up. "I realize now you can't stay in a relationship just for love," she told the Daily Mail of the pair's public disputes. "No woman can be hit and stay with that person if that person isn't prepared to say sorry."

9. Nina Dobrev and Ian Somerhalder
The couple were costars and played lovers on The Vampire Diaries, so it makes since that they would fall in love off-screen as well. The two dated for three years before shocking fans by announcing their split.
Everything seemed amicable until Somerhalder announced that he had started dating Nikki Reed. Reed was not only a friend of Somerhalder's but she also knew Dobrev during their relationship. Fans of the vampire series started turning on Reed and Somerhalder had to publicly defend her.
Dobrev was pretty good about staying out of the drama. Many might think at first glance that their breakup was relatively drama free. However, Dobrev then decided to leave the show, which she was very much the star of. That is definitely a sign that there are some hurt feelings there!
Somerhalder and Reed got married in 2015. The couple and Dobrev have adamantly denied any ill will between them, posing for a photo that Reed shared on Instagram in 2017, calling out the tabloids for perpetuating the "baseless rumors" of a feud.

10. Jon and Kate Gosselin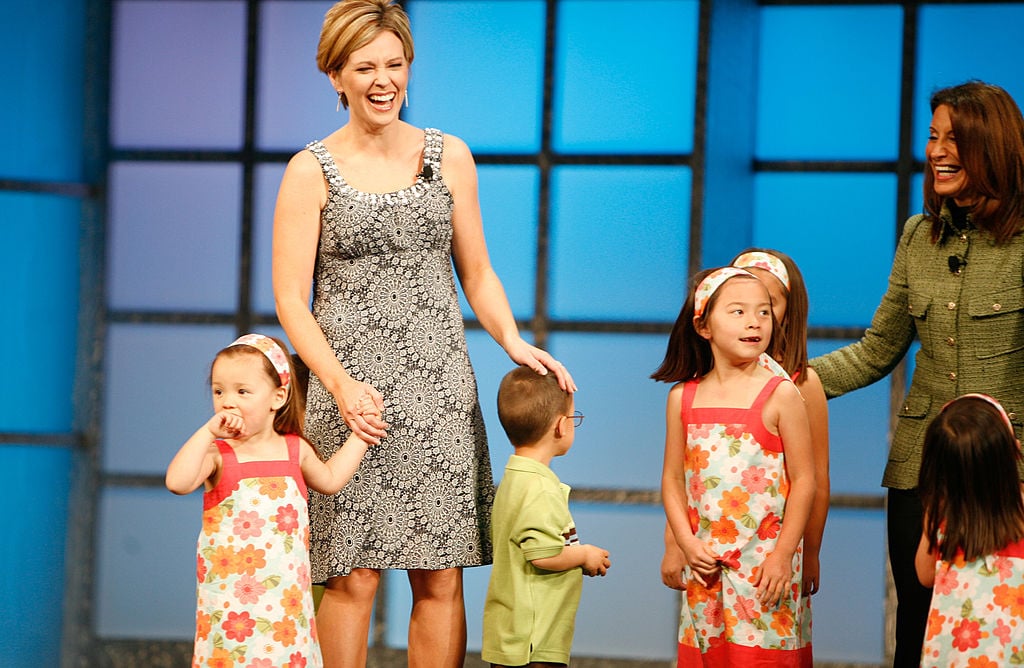 The couple made their pop culture debut with their reality show Jon & Kate Plus 8. There it showed the married couple trying to raise their eight children. Fans who watched the show weren't too surprised when the couple announced that they were splitting due to how tumultuous their relationship looked on-screen.
The two broke up in 2009 and Kate filed for divorce. A lot of things then came out including a babysitter who claimed she had had sex with Jon. This is probably why the court proceedings weren't at all pretty. The custody agreement stated that the father can only see four of his kids at a time, which he says has gotten in the way of seeing some of them.
After the divorce, the show continued as Kate Plus 8 for four seasons. The two have yet to really say anything particularly nice about each other since their split.

11. Halle Berry and Gabriel Aubry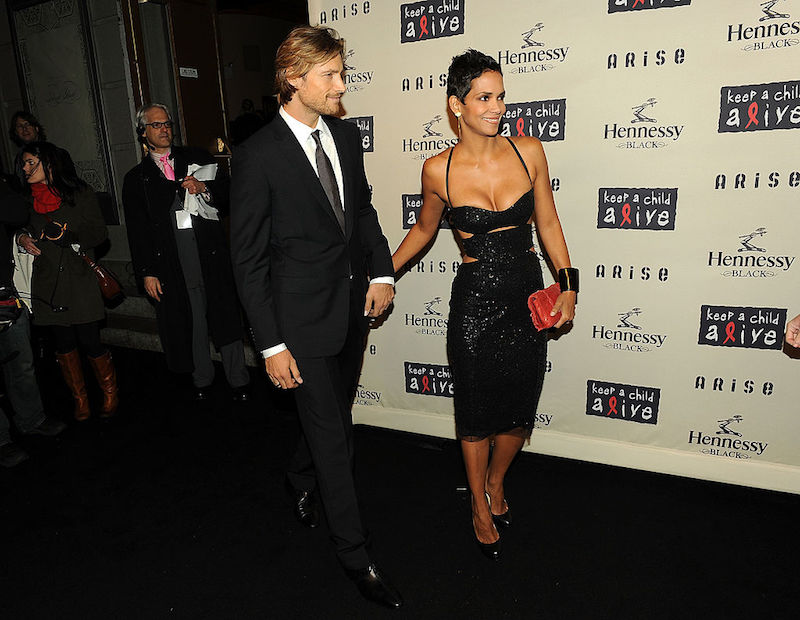 The Oscar winner was in a relationship with the model and they had a daughter, Nahla. It didn't work out and when Halle Berry tried moving on with Oliver Martinez things came to a boiling point. Martinez and Aubry got into a brawl when Aubry was dropping off their daughter so she can celebrate Thanksgiving with her mother.
According to People, Martinez had a broken hand and injuries on his neck. Aubry reportedly had a broken rib and contusions on his face.

12. Sofia Vergara and Nick Loeb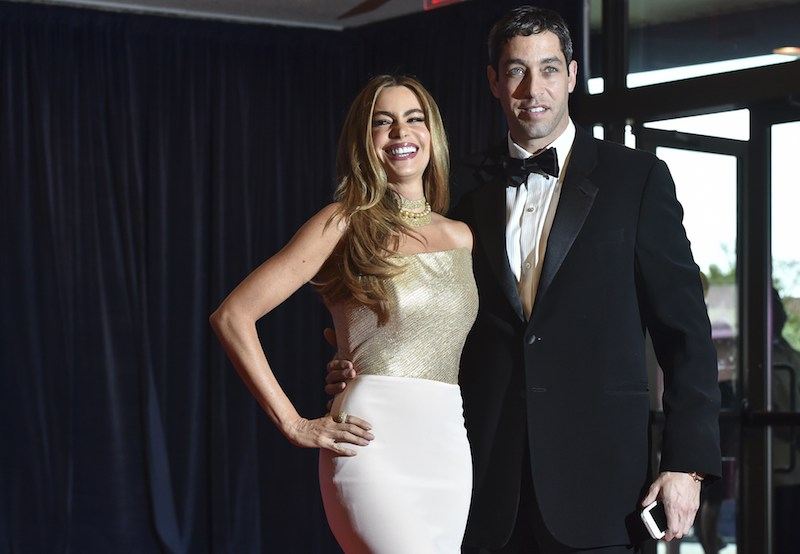 The Modern Family actress used to be engaged to Nick Loeb. When they called off their engagement Loeb wasn't ready to walk away. Instead, he sued her to try and get her frozen embryos to have babies. The case was later thrown out.

13. Sherri Shepherd and Lamar Sally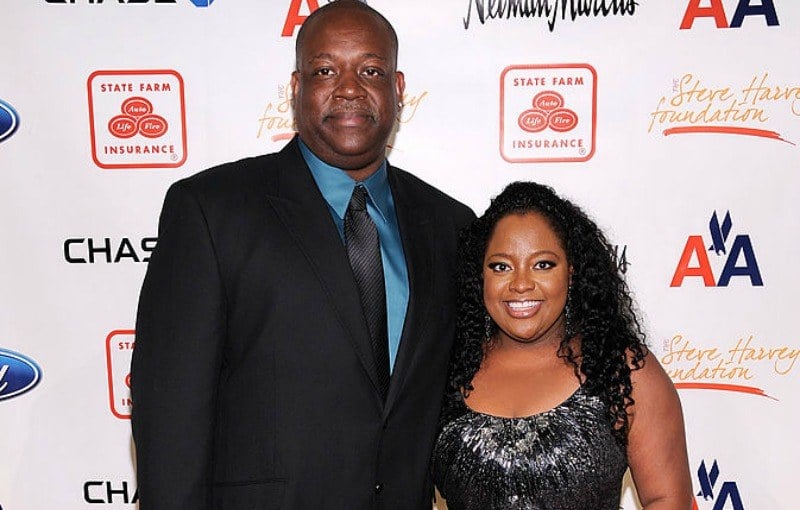 The 30 Rock actress got a divorce from her husband Lamar Sally, but things weren't wrapped up until their custody was settled. Shepherd and Sally conceived a baby with a donor egg and Sally's sperm. The baby was then born after their divorce.
It was found in court that Sherri Shepherd is the legal mother of the child. She doesn't have custody of the child but is paying for child support. It doesn't seem like she's happy about this. She gave a statement that said, "Shepherd now hopes that her ex will stop his frivolous attempts to get more money out of her and will seek gainful employment to take care of his child like any other capable parent."

14. Kanye West and Amber Rose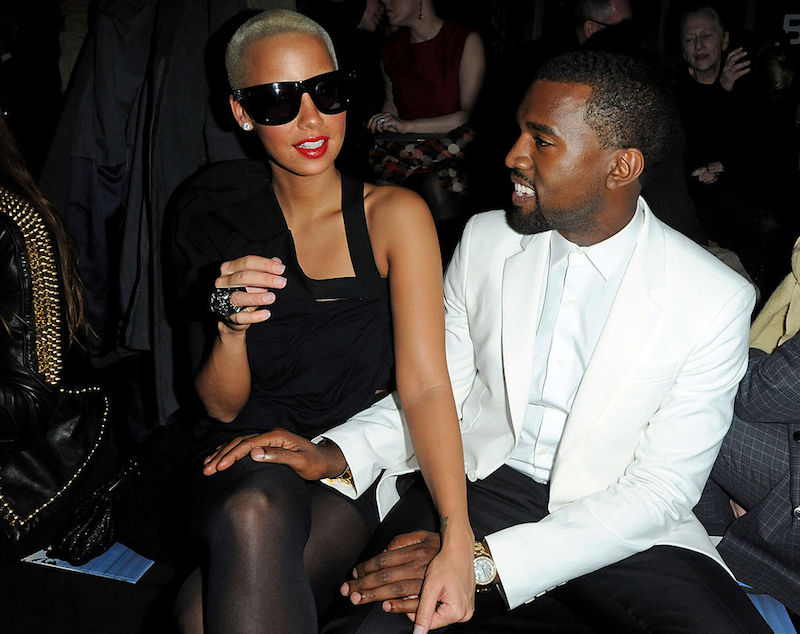 The rapper dated Amber Rose before getting married to Kim Kardashian. But the reality star reportedly was part of their breakup. Amber Rose told Star magazine, that Kim Kardashian is "one of the main reasons why me and Kanye are not together. She's a homewrecker!"
Kanye West also had no problem insulting Amber Rose to the press after their breakup. "If Kim had dated me when I first wanted to be with her, there wouldn't be an Amber Rose," he said on the radio show, The Breakfast Club. "It's very hard for a woman to wanna be with someone that's with Amber Rose. I had to take 30 showers before I got with Kim."

15. Sharon and Ozzy Osbourne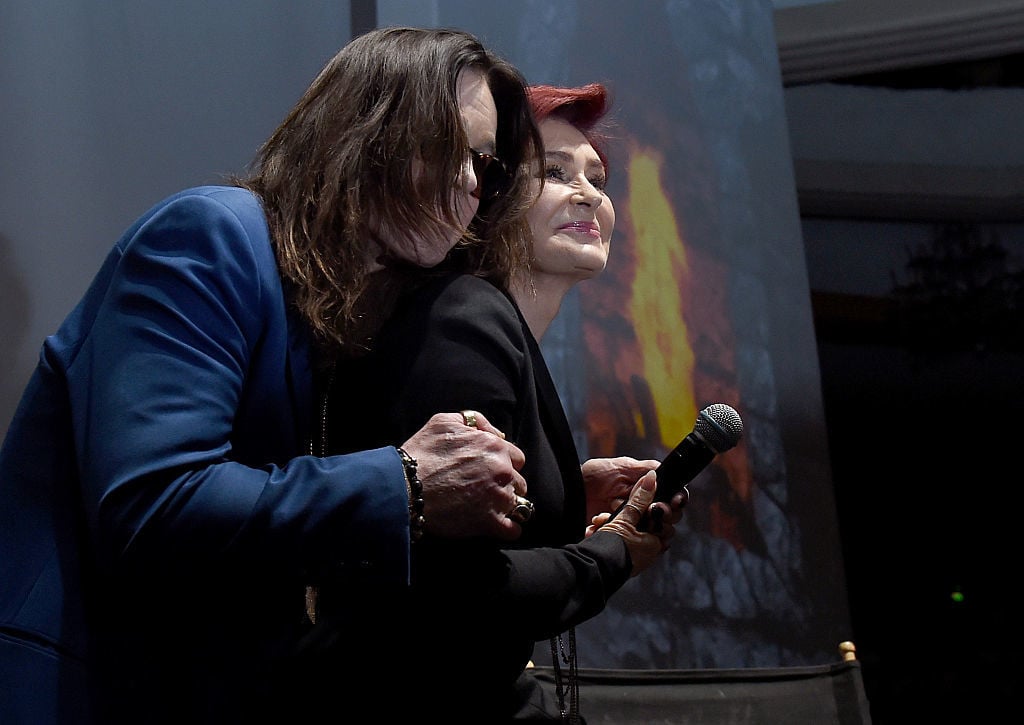 It's hard to tell whether this split has stuck but it was public and messy. It was revealed that Ozzy Osbourne was cheating with a hairstylist. Kelly Osbourne tweeted, "Anyone looking for cheap chunky LOW-light and blow out and a bl*w j*b call …" with the woman's phone number.
Sharon Osbourne addressed the issue on The Talk and made it seem like there will be a divorce. But they appear to have patched things up, renewing their vows in 2017, despite even more claims of infidelity.
Follow Nicole Weaver on Twitter @nikkibernice
Read more: 10 Actors Who Fell in Love on Set
Check out Entertainment Cheat Sheet on Facebook!