Tom Brady and More Celebrity Supporters of Donald Trump Who Later Had Regrets
In Hollywood, it's fairly rare to hear a celebrity (other than Kanye West) say anything positive about President Donald Trump. After all, he's one of the most unpopular presidents in American history, and to show approval of him is to alienate at least half of your audience and the majority of your peers in the industry. Still, there are a few celebrities who have expressed support for Trump or at least have failed to show utter contempt for him.
But some of those celebrities later regretted that. In a few cases, the celebrities formally endorsed Trump but later withdrew that endorsement. In other cases, the celebrities simply defended him in some way, only to later feel they should not have done so. Regardless of their level of support, here are some of the celebrities who came to regret siding with President Donald Trump.
1. Tom Brady
As Trump began running for president, Tom Brady noted that the businessman was a good friend of his. And then in September 2015, he said that it would be great if Trump won the election, according to CNN.
Brady was also seen with a Make America Great Again hat in the locker room. Even though he told reporters that he hopes Trump wins, he later said that this was not an official endorsement and that he doesn't know who he's going to vote for.
Either way, Brady ended up turning his back on Trump in September 2017 after the president feuded with the NFL over players kneeling during the national anthem. "Yeah, I certainly disagree with what he said. I thought it was just divisive," Brady said of Trump's comments. "Like I said, I just want to support my teammates."
2. Caitlyn Jenner
There are 15,000 patriotic transgender Americans in the US military fighting for all of us. What happened to your promise to fight for them? https://t.co/WzjypVC8Sr

— Caitlyn Jenner (@Caitlyn_Jenner) July 26, 2017
Caitlyn Jenner voted for Trump for president, as she is a lifelong Republican and did not want Hillary Clinton to win. "Oh my God yes I would never ever, ever vote for Hillary," Jenner said in March 2016. "We're done. If Hillary becomes president, the country is over."
Before Trump became the Republican nominee, Jenner said she wasn't a fan due to his macho attitude. But she did say Trump would be "very good" for women's issues. Ultimately, she voted for him, saying that she's not a one-issue voter and believes in Republican principles. However, it didn't take long for Jenner to regret this.
In July 2017, Trump announced that transgender Americans would not be allowed to serve in the military. Jenner was not happy, telling TMZ, "What he's doing to our community is absolutely f*cking awful." She also released a statement on her website saying that everyone should be outraged by this show of disrespect. She was so upset that she promised TMZ she would get rid of her Make America Great Again hat, possibly by burning it.
3. Aaron Carter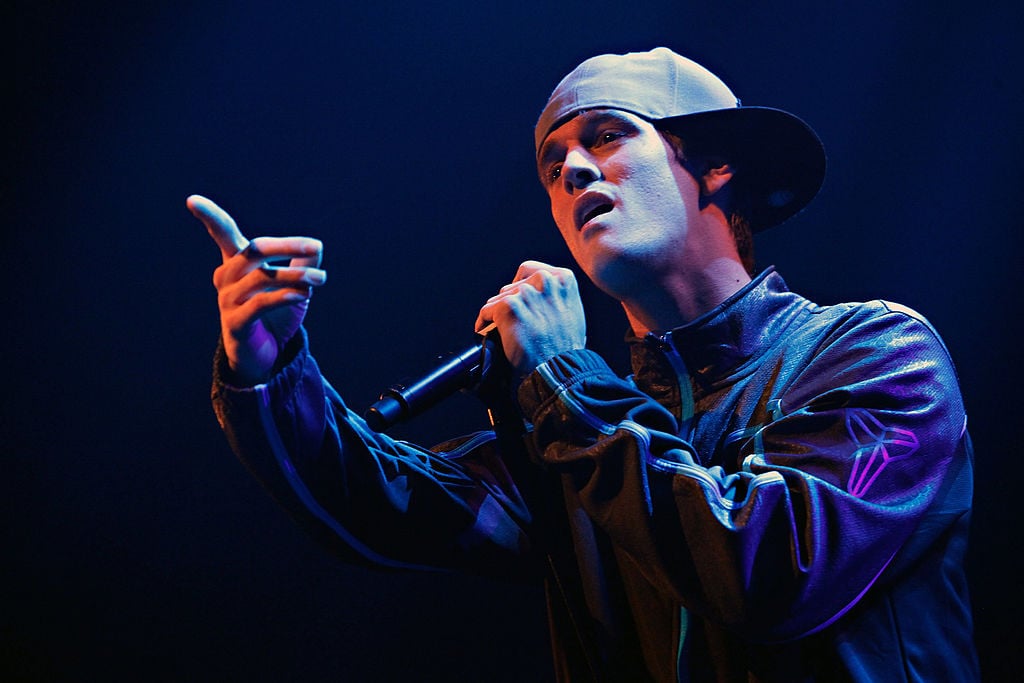 In February 2016, pop star Aaron Carter revealed that he would vote for Trump. He said so on Twitter, and though Carter has since deleted the tweet, he wrote at the time, "Does America want to have a president who FOLLOWS or someone who leads? I vote For @realdonaldtrump."
However, it didn't even take until after the election for Carter to have regrets. Two months later, Carter decided he wouldn't be supporting Trump after all. He tweeted, "I have decided I will not be voting for Donald Trump. I've seen a lot and to ME. it's just something I can't take part in. Too many reasons."
Then, in October 2016, Carter again clarified that he would not vote for Trump. He never explained why it was that Trump got his support in the first place and what changed in those two months. The original endorsement came after many of Trump's most controversial statements, including his promise to ban Muslims from the United States. 
4. John McCain and other Republican politicians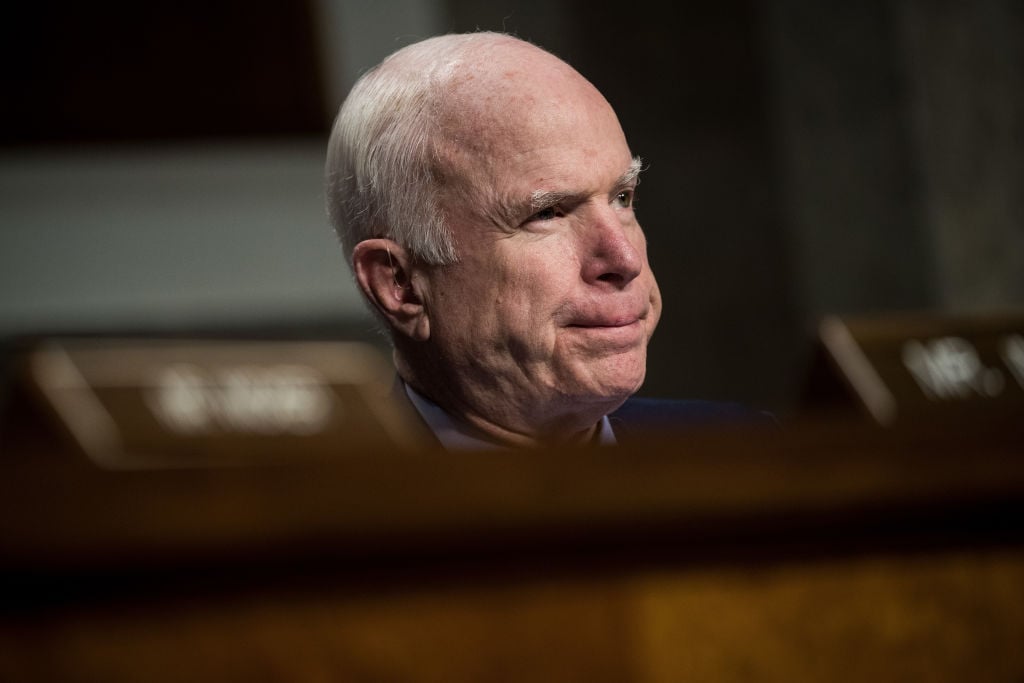 Of course, there are plenty of Republican politicians who ended up regretting their support for Trump. Among them is John McCain, who intended to support Trump for president until the leaked Access Hollywood tape.
This caused him to rescind his endorsement, saying at the time, "Donald Trump's behavior this week, concluding with the disclosure of his demeaning comments about women and his boasts about sexual assaults, make it impossible to continue to offer even conditional support for his candidacy." McCain said he would write in a candidate for president.
Other Republican politicians who rescinded their endorsement of Trump in light of the Access Hollywood tape included Kelly Ayotte, Jason Chaffetz, Shelley Moore Capito, and Rob Portman. Some other politicians who hadn't endorsed Trump also officially distanced themselves from him at the time, including Arnold Schwarzenegger.
However, several of the politicians who released statements admonishing Trump later supported him again, with Chaffetz announcing he would not support Trump on Oct. 9, but then deciding he would vote for him after all on Oct. 26.
5. Azealia Banks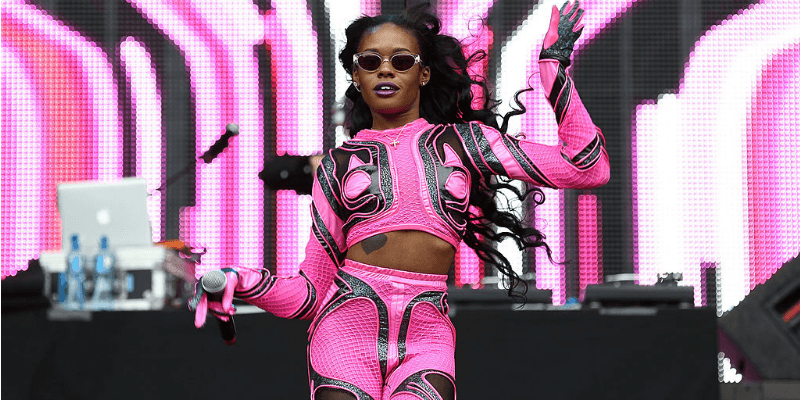 Here's a weird example where a celebrity expressed support for Donald Trump, regretted it, expressed support again, regretted it again, and then expressed support again. In September 2015, rapper Azealia Banks said that she agreed with Trump on immigration. She posted on Instagram:
Is it bad that I sort of agree with Trump's stance on immigration? Not for any reason other than black Americans still not having been paid reparations for slavery and the influx of INTERNATIONAL immigrants (not just Mexicans) are sucking up the state aid, and government money, space in schools, quality of life etc.??? It's selfish, but America has really been good at convincing me that everyone else's problems are more important than my own. I want my fucking money. Me first. Thoughts?
But two months later, Banks expressed regret for supporting Trump, tweeting that she agreed with Trump on one issue but thinks he's an idiot now. She said in a series of tweets that have since been deleted, "he's truly embarrassing the Gemini community right now. Way worse than I ever have … And that is saying ALOT. I hereby announce, on behalf of the entire Gemini community that Donald Trump is disqualified."
Two months later, though, she said she was going to be voting for Donald Trump because he's horrible and America deserves a horrible president. In a series of tweets, she wrote:
Ok so, I think I'm ready to admit that I'm going to vote for Donald Trump. I think Trump is the only one who truly has the balls to bust up big business … I only trust this country to be what it is: full of shit. takes shit to know shit so we may as well, put a piece of shit in the White House. I have no hope for America. It is what it is. Capitalist, consumerist, racist land of make believe. Its inherently evil and must feed … Just how this web of lies and oppression has spawned itself into this global influence and made people proud to be a part of it. In conclusion, I think Donald trump is evil like America is evil and in order for America to keep up with itself it needs him. And to sum up my rant: I am saying that politicians are inherently evil, I trust the one who is most transparent.
Then, in October 2016, Banks said on Facebook that she had made a "major mistake" by supporting Trump. But after Trump won the election, Banks said she was proud of him. And after he became president, she defended his travel ban. 
6. Kirstie Alley
Watching @realDonaldTrump on 60 minutes holding his own with Scott Pelley.Pelley acting like an antagonist asshat.I like Trump..fire at will

— Kirstie Alley (@kirstiealley) September 28, 2015
When people say "I used to like her before I knew her political views or religious views etc".. I just have to say WGAF?

— Kirstie Alley (@kirstiealley) September 28, 2015
In September 2015, Kirstie Alley said that she supported Trump for president. She tweeted her support for him while watching an interview on 60 Minutes.
However, after the leaked Access Hollywood tape in October 2016, Alley rescinded her endorsement. She said in a series of tweets that she now hates both candidates in the election.
I love this..but I hate this election and I'm officially no longer endorsing either candidate..I'm voting for the woman with the ladder https://t.co/A0trijJvVK

— Kirstie Alley (@kirstiealley) October 9, 2016
7. Dave Chappelle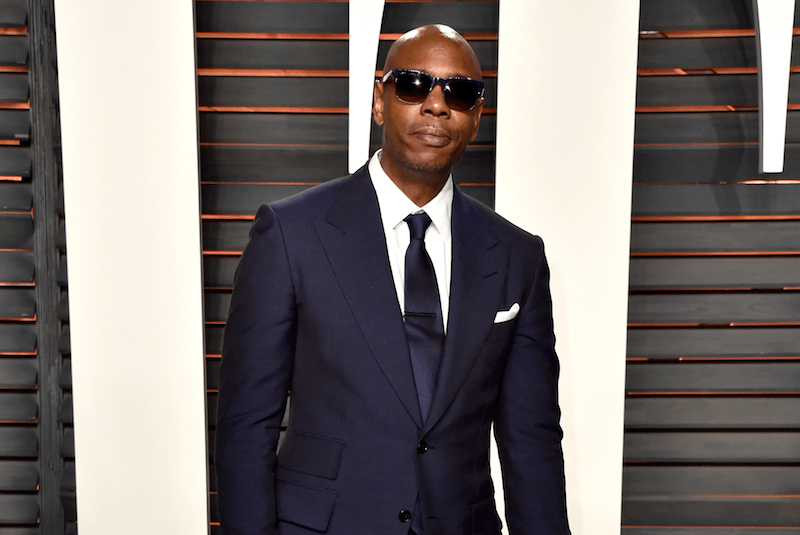 Chappelle didn't support Trump in that he wanted him to win the election. In fact, he voted for Hillary Clinton. But he did support the idea of getting behind him after he won. Chappelle appeared on SNL following the election results and encouraged everyone to back the new president. "I'm gonna wish Donald Trump luck, and I'm going to give him a chance, and we the historically disenfranchised demand that he give us one too," he said.
However, four months later at the Robin Hood New York City benefit, he apologized. "I was the first guy on TV to say 'Give Trump a chance.' I f–ked up. Sorry," Chappelle said.
8. Clay Aiken

The famous American Idol musician and former Celebrity Apprentice contestant didn't endorse Trump as a presidential candidate. After all, Aiken is a Democrat. But he did defend Trump as he thought he didn't deserve to be called a racist. However, Aiken now regrets this. In the brutally honest tweet above, Aiken calls himself a dumbass and apologizes.
Check out The Cheat Sheet on Facebook!