These Celebrity Wedding Crashers Are the Best Uninvited Guests Ever
No one wants their wedding crashed by uninvited guests — unless of course, the visitors are big stars. From A-list actors to former presidents, who knows who may show up on your big day? The following famous faces surprised couples during their nuptials. And one royal encounter shocked the whole bridal party (on page 9).
1. Brad Pitt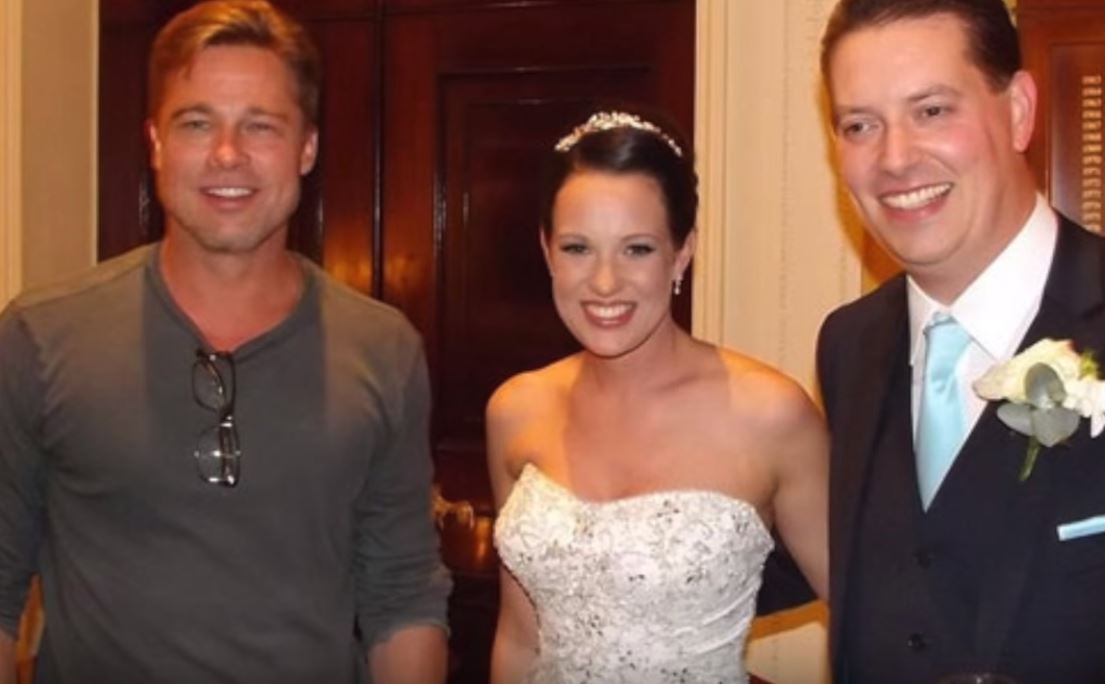 Where: Buckinghamshire, England
In 2013, a couple asked Brad Pitt to take a photo with them after their wedding party spotted him at the Stoke Park hotel in Buckinghamshire. The actor, who was on location filming Fury at the time, agreed and smiled with the newlyweds.
Next: This American Idol alum planned a wedding surprise.
2. Jennifer Hudson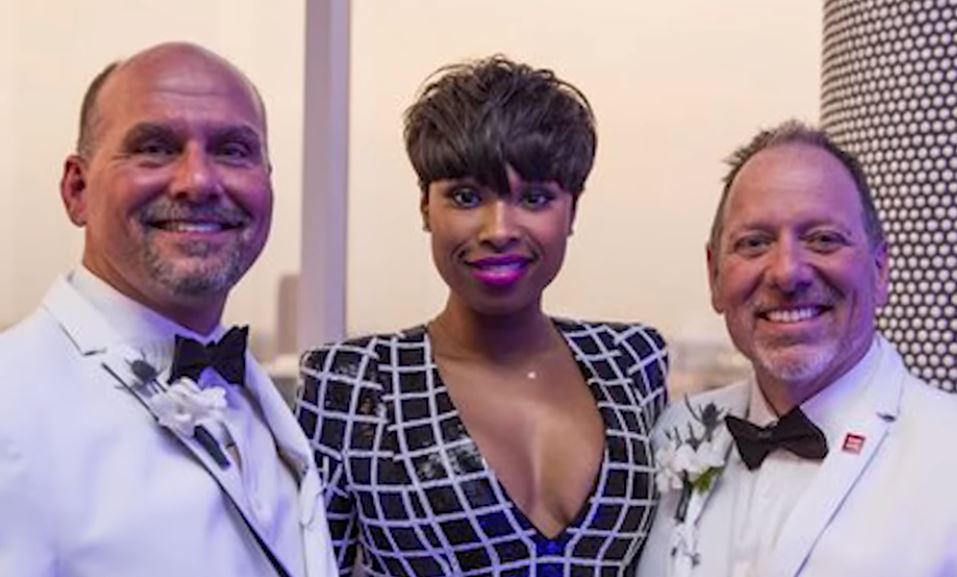 Where: Dallas, Texas
The American Idol season three finalist surprised a lucky couple at their wedding reception, serenading them in honor of LGBT marriage equality. The grooms sang and danced to her live performance of "I Still Love You." Their nuptials arrived shortly after the Supreme Court's 2015 decision to legalize gay marriage in all 50 states, something Hudson strongly supported.
Next: This singer gave love anything but a bad name.
3. Jon Bon Jovi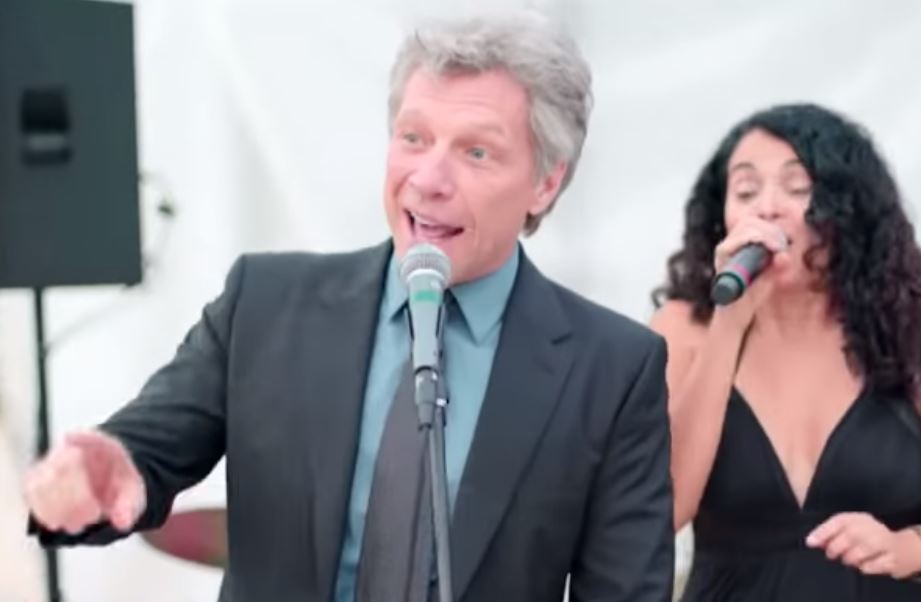 Where: Miami, Florida
Rock star Jon Bon Jovi was innocently enjoying himself at a 2016 wedding when the wedding band's lead singer pulled him on stage. She started singing his hit "Livin' on a Prayer" and knew he couldn't resist. Bon Jovi reluctantly began singing, but he got into it as wedding guests all pulled out their phones to capture the moment.
Next: No one was happy to see this superhero crash a wedding.
4. Jeremy Renner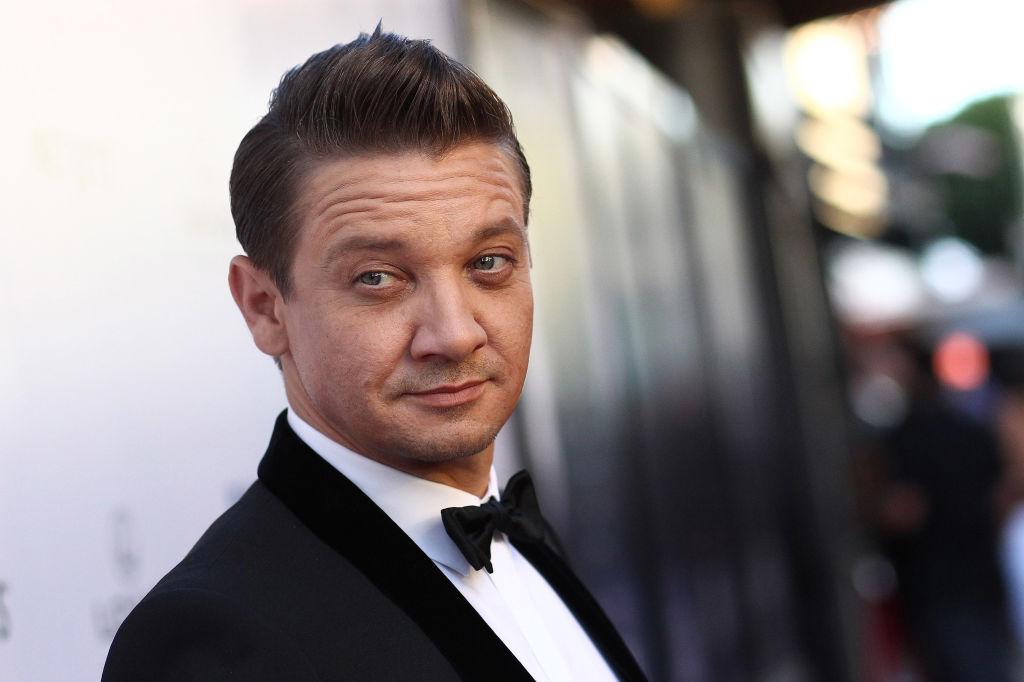 Where: Houston, Texas
While attending the 2015 Comicpalooza, Jeremy Renner, known for his portrayal of Marvel superhero Hawkeye, headed to his hotel bar, where a wedding reception was taking place. Accounts from guests claim Renner refused to take pictures with the bride and groom and was standoffish with guests. According to Gawker, Renner brought a female friend with him and drank from the open bar while he hung out for about an hour.
The actor defended himself, however, telling People, "This is the bride and groom's special night, so out of respect I declined photos not to take away attention from the real stars of the evening."
Next: These newlyweds had a friend in one Hollywood star.
5. Tom Hanks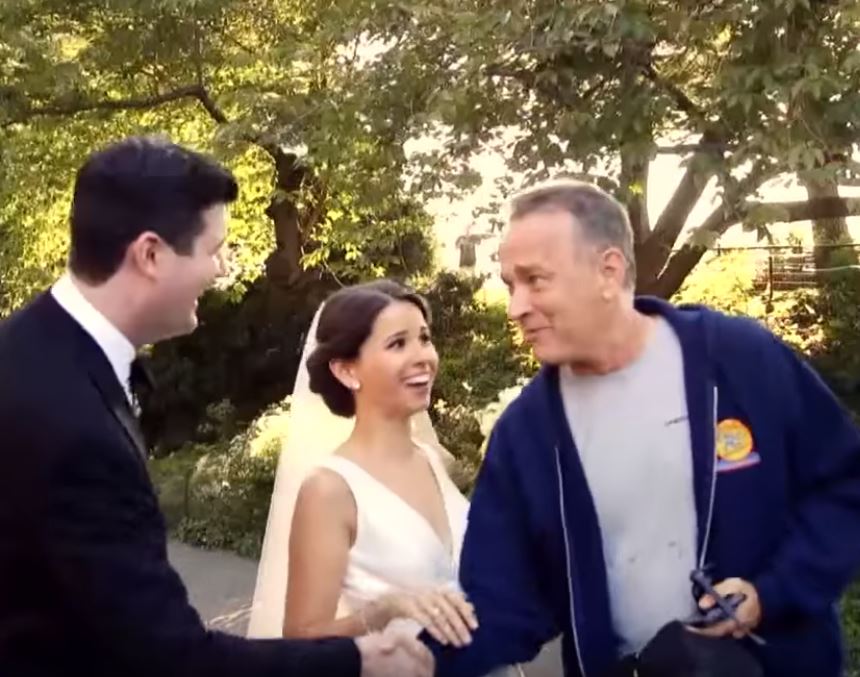 Where: New York City
In 2016, Tom Hanks not only posed for several photos with this just-married couple in Central Park, he also gave them a congratulatory message and shared a selfie with them via his own Twitter account.
Next: Tennis champ crashes a beach wedding in a swimsuit.
6. Serena Williams
Where: Miami, Florida
In 2014, a bride and groom were more than happy when Serena Williams crashed their beach wedding. In a leopard-print bathing suit, the tennis superstar approached the newlyweds and posed for photos with them and several other guests. Williams even uploaded some shots from the occasion to her own Instagram account and called herself the "bikini wedding crasher."
Next: This legendary actor could dominate the dance floor.
7. John Travolta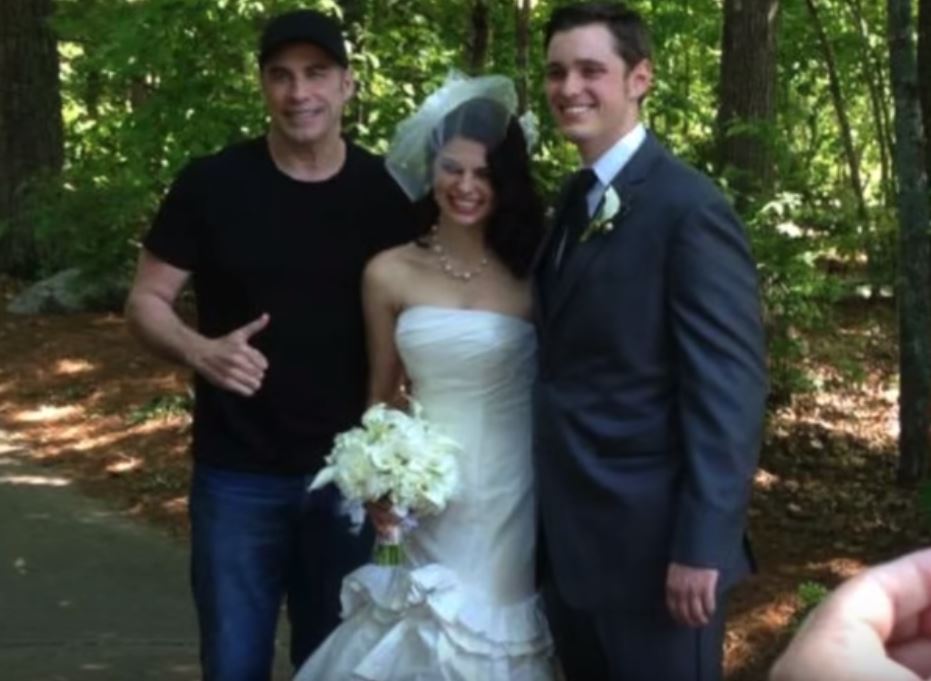 Where: Georgia
In 2013, John Travolta crashed a wedding after meeting the couple at a bar the night before. The actor was renewing his pilot's license nearby and showed up to the nuptials later. This wasn't the first wedding he crashed. He and Robin Williams showed up unannounced at a wedding in 1977.
"We were having fun, starting to relax, when we saw there was a wedding next door. We figured we'd crash it," Travolta explained in 2009. Williams added, "They figured out who we were. Some guy yelled out, 'Hey, they really are Mork and Vinnie Barbarino!'"
Next: Would you be excited to meet this NBA superstar?
8. LeBron James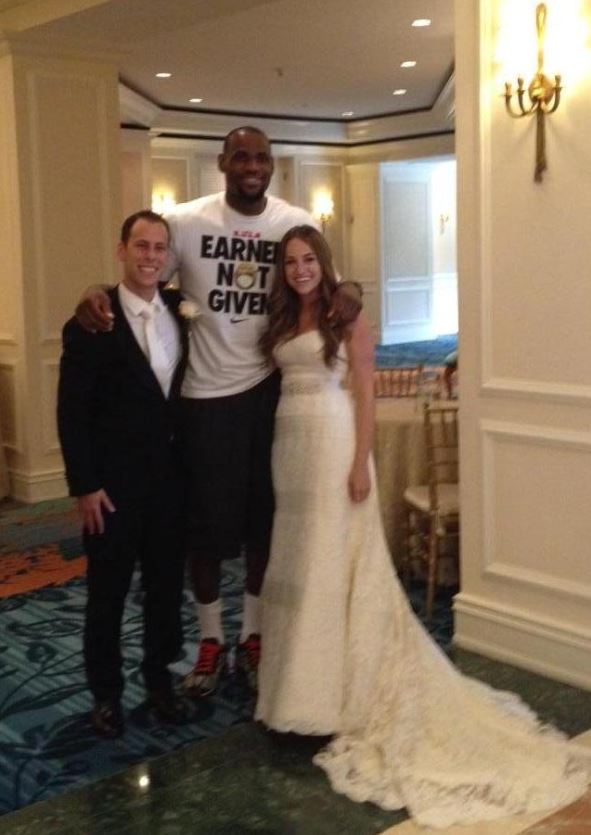 Where: Coconut Grove, Florida
NBA champion LeBron James was doing a 2012 interview with Sports Illustrated at the same venue as a Florida couple's wedding. "A member of his crew said, 'We're still working, get out of here.' And I said, 'I'm the bride,'" Jamie Kolnick told Good Morning America. "They couldn't find a way out, honestly, so they came through and said let's take a picture and we got our money shot."
Next: This meeting gave "royal wedding" a new meaning.
9. Queen Elizabeth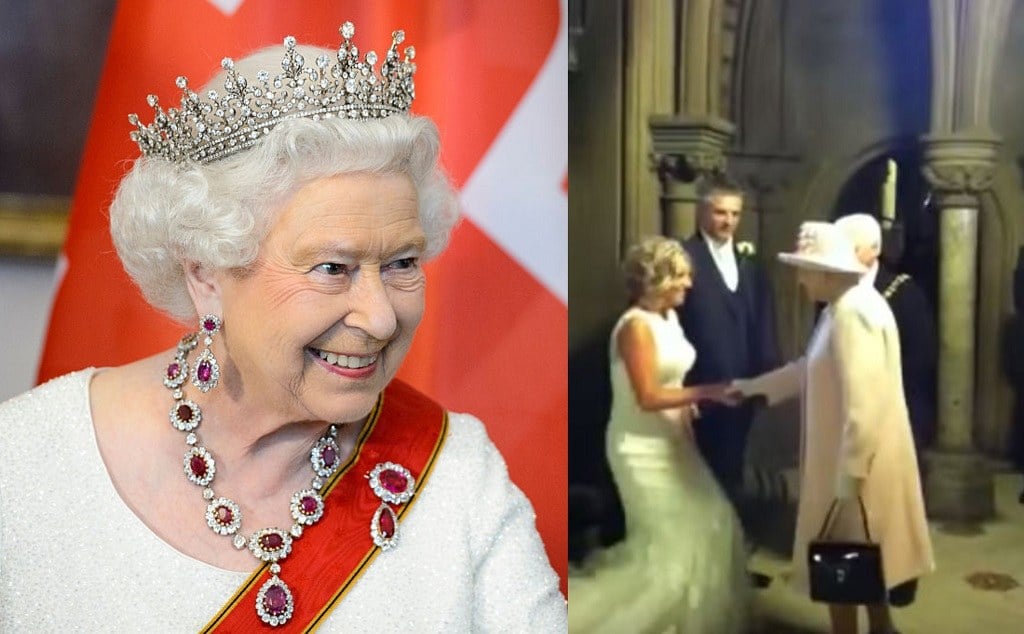 Where: Manchester, England
The queen is not above crashing weddings. In 2012, her majesty shocked some newlyweds when she walked into town hall to congratulate them. Queen Elizabeth's husband, Prince Philip, accompanied her and the royals spent several minutes talking with the newlyweds before posing for some photographs.
Next: Whether Democrats or Republicans, most couples would want to meet this man.
10. Bill Clinton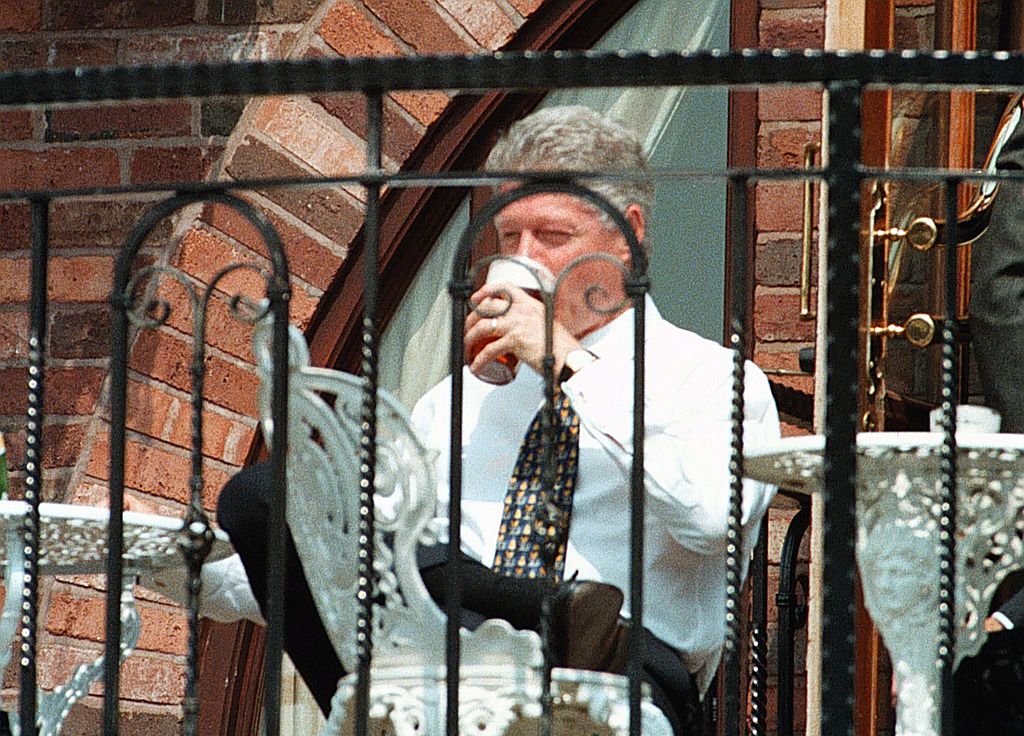 Where: Cork, Ireland
In 2012, an Irish-American couple getting married were shocked when Bill Clinton crashed their wedding. The former U.S. President was visiting an Irish-American philanthropy group and happened to be staying at the resort where the nuptials took place. Clinton joined the affair and introduced himself, though we're sure no introduction was needed.
Next: A superstar can't go unnoticed.
11. Justin Timberlake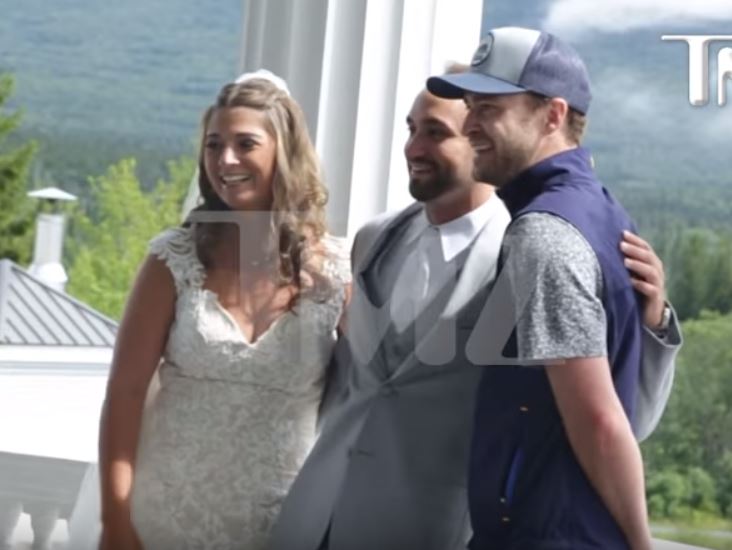 Where: Bretton Woods, New Hampshire
In 2016, a couple getting married at the Omni Mount Washington Resort were stunned when Justin Timberlake walked by them as they were taking photos. TMZ obtained video showing the shocked bridesmaids and groomsmen noticing the singer who stopped briefly to take photos with the couple before heading to another wedding — one we assume he was invited to.
Next: 'Wedding Crasher' actor did exactly that
12. Bradley Cooper
Where: Washington D.C.
While visiting his alma mater, Georgetown University, in 2016, Bradley Cooper congratulated an unsuspecting couple who were having their photos taken on the campus grounds. The pair's photographer captured the surprising moment.
Next: An unmistakable TV personality accepts a surprise invitation.
13. Conan O'Brien
Where: Atlanta, Georgia
According to E! News, a bridesmaid tweeted at Conan O'Brien, inviting him to her friends' wedding after learning he was staying at their hotel. No one expected the TV host to show up — but he did. "I was standing in Park 75 and looked up and saw this towering man with big, red hair and a black leather jacket walk in," the groom said. The two men chatted and O'Brien showed him how to do his infamous string dance. The TV star was reportedly very kind to the wedding guests, posing for photos with those who asked.
Next: A presidential surprise
14. Barack Obama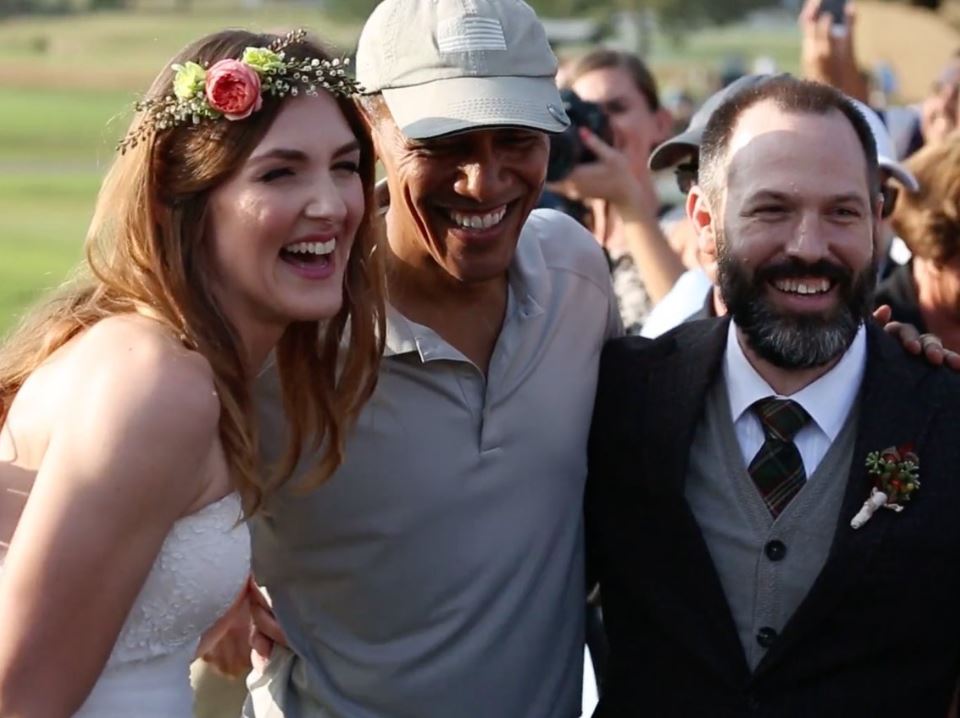 Where: San Diego, California
In 2015, Barack Obama was taking a break from political duties at San Diego's Torrey Pines Golf Course when he heard about a couple getting married on the property. Obama insisted he meet them, so the bride and groom jumped at the chance right before their wedding ceremony. "They were so overjoyed," explained the couple's wedding photographer, Samantha Starkey.
Next: A queen and rapper crash wedding 
15. Beyoncé and JAY-Z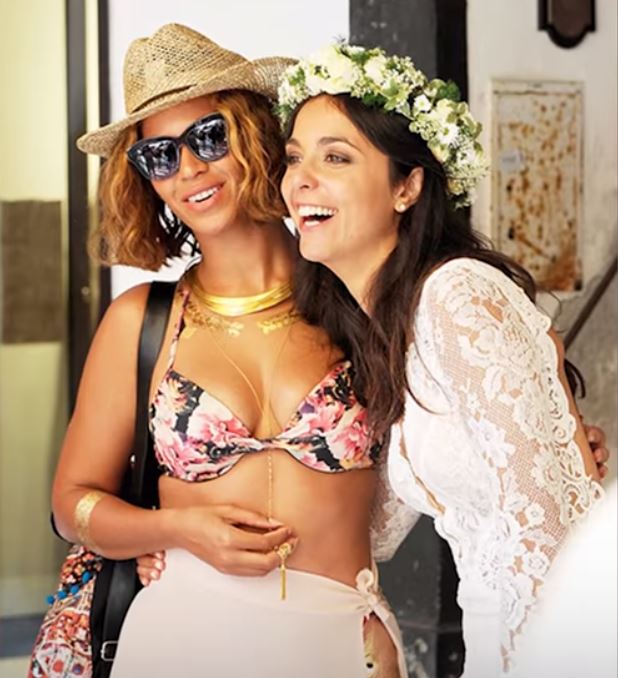 Where: Portofino, Italy
In 2014, Beyoncé and husband JAY-Z were on vacation sightseeing in Italy when they walked into a church where a wedding was taking place. Of course, no one was upset about Queen Bey and Jay crashing the ceremony and were ecstatic when the pair agreed to be in a few photos.
Next: Songstress gives surprise performance at couple's wedding
16. Taylor Swift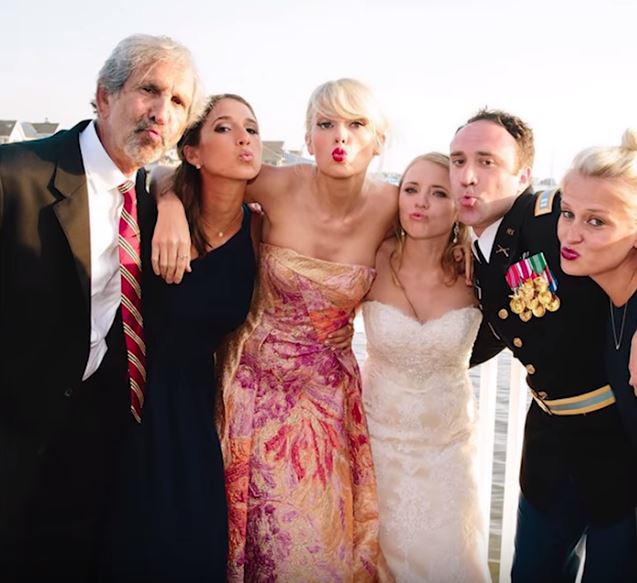 Where: Brant Beach, New Jersey
In 2016, Taylor Swift surprised a couple when she not only showed up but performed at their wedding in New Jersey. Swift agreed after hearing that the couple said their vows in a hospital room where the groom's mother had passed away. The songbird played the piano as she sang a toned-down version of "Blank Space" while the bride and groom danced to their first song.
Next: Singer stops by reception hall to party with guests 
17. Lady Gaga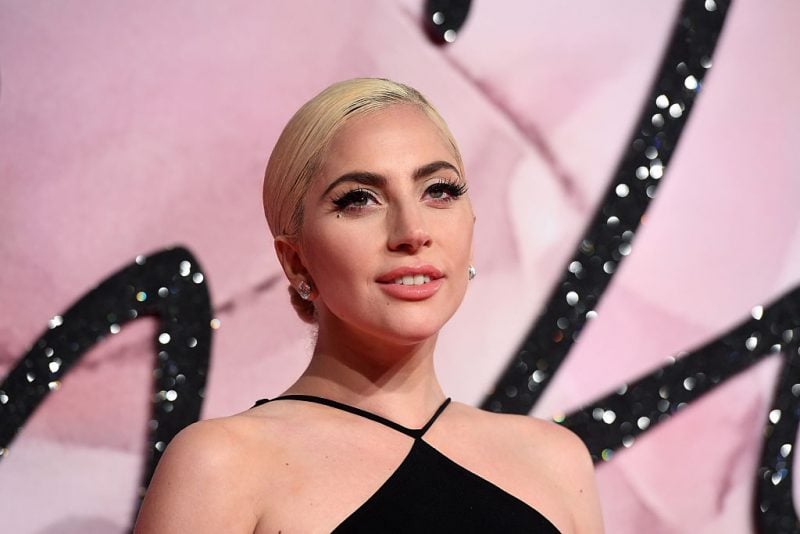 Where: ­Adelaide, Australia
In 2010, Lady Gaga was staying at the Intercontinental Hotel in ­Adelaide when she walked by a wedding reception and decided to join the party. The "Paparazzi" artist couldn't stay at the reception too long, but she met up with the bridal party later that night and bought everyone a round of drinks.
Next: Funny woman brings along other celebs to crash party
18. Amy Schumer
Who shows up for @jpswaine and Eithne's wedding only @amyschumer Glen Hansard and Judd Apatow pic.twitter.com/GxL1rIta9W

— Steve Cummins (@Steve_Cummins) August 14, 2015
Where: Dublin, Ireland
When Amy Schumer crashed a couple's wedding in 2015, she brought some famous friends along. The comedian was promoting Trainwreck and crashed the party of newlyweds who were continuing to celebrate their nuptials at a pub after the ceremony. Schumer didn't show up alone either, she brought director Judd Apatow and singer-songwriter Glen Hansard with her.
Next: Musician surprises couple with a performance
19. Ed Sheeran
Where: Sans Souci, New South Wales, Australia
In 2015, when Ed Sheeran learned about a couple who had fallen on hard times leading up to their wedding day, he decided to surprise them and went to the event. He also performed the very first song they danced to as a married couple and shared a photo with them on his Instagram account.
20. Kevin Hart and Josh Gad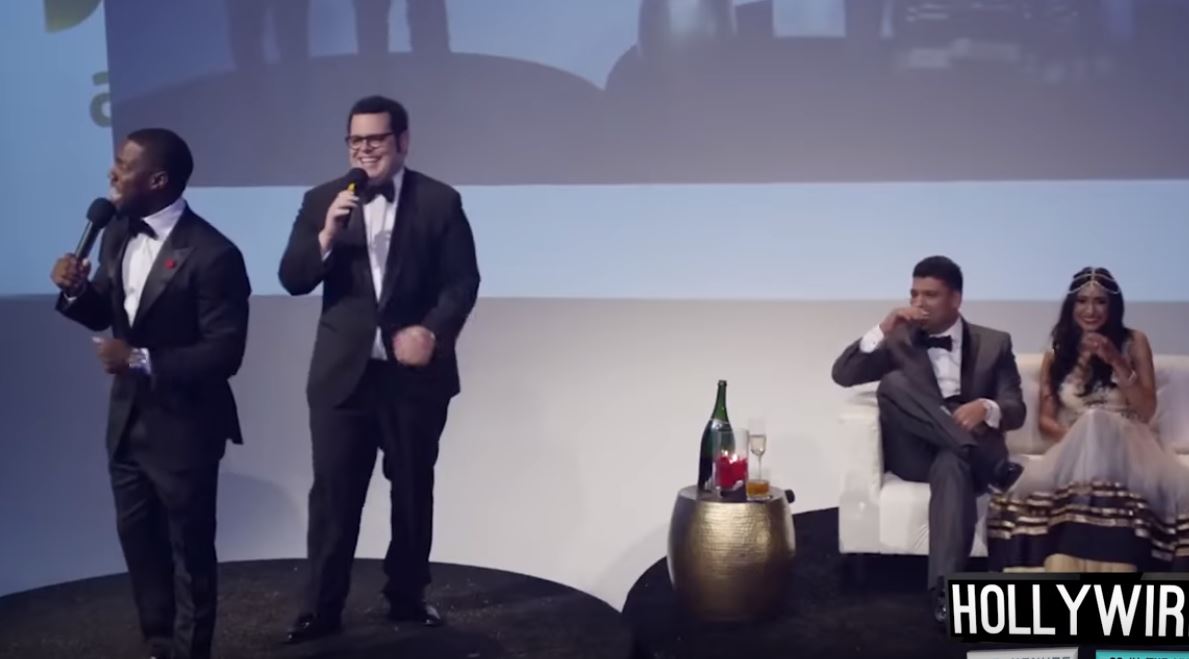 Where: Los Angeles, California
Funny men Kevin Hart and Josh Gad were doing a photoshoot for their movie about weddings, 2015's The Wedding Ringer, when they crashed a real-life wedding. The wedding celebration was happening next door to the West Hollywood venue where their photo shoot was taking place. The two stars reportedly crash the wedding, gave a mock speech, and then launched into an impromptu song and dance.
Next: Pop star crashes more than one wedding
21. Katy Perry
Where: Montecito, California and St. Louis, Missouri
Katy Perry is becoming a seasoned wedding crasher as she's shown up at more than one ceremony. The first time was in 2013 with Robert Pattinson during a couple's wedding rehearsal. The two stars were hiking and decided to watch the rehearsal in the courtyard of a ranch where the couple's family and friends were gathered.
In 2017, Perry crashed another wedding appearing at the newlyweds' reception being held at the same St. Louis hotel she was staying at. TMZ reported the singer stayed for several minutes and danced with the guests. Some of her backup dancers stayed behind to party a bit more.
Follow Michelle Kapusta on Twitter @philamichelle.
Read more: Times Celebrity Wedding Guests Looked Better Than the Bride
Check out The Cheat Sheet on Facebook!