Celebrity Women Who Were Unfairly Paid Less Than Their Male Co-Stars
Over the past few years, more and more celebrity women have been speaking up about Hollywood's gender pay gap. As we've learned, it's unfortunately often the case that an actress is paid much less for starring in a movie than her male co-star, even if the two are equally famous and have an equally large role.
Here's a look at some of the examples of actresses being paid less than their male co-stars, including the star of an incredibly popular Netflix show who stirred controversy by speaking out about her salary (page 7).
1. Natalie Portman — No Strings Attached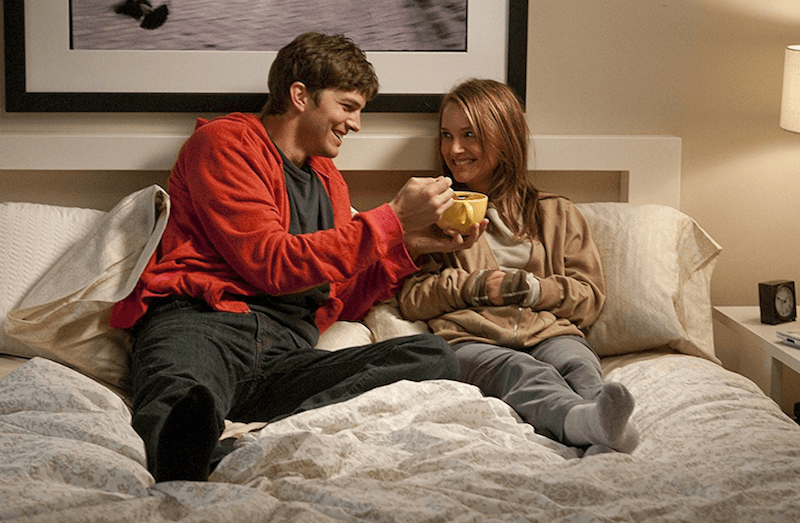 Natalie Portman starred opposite Ashton Kutcher in the 2011 romantic comedy No Strings Attached. But despite the fact that Portman is actually the top-billed star, she apparently made three times less than him.
"I knew and I went along with it because there's this thing with 'quotes' in Hollywood," she told Marie Claire. "His [quote] was three times higher than mine, so they said he should get three times more. I wasn't as pissed as I should have been."
Portman went on to say that she still made a lot of money, so she doesn't have that much to complain about, but "the disparity is crazy."
Next: This actress was paid less than one-tenth of one percent of what her co-star made for reshoots of their movie.
2. Michelle Williams — All the Money in the World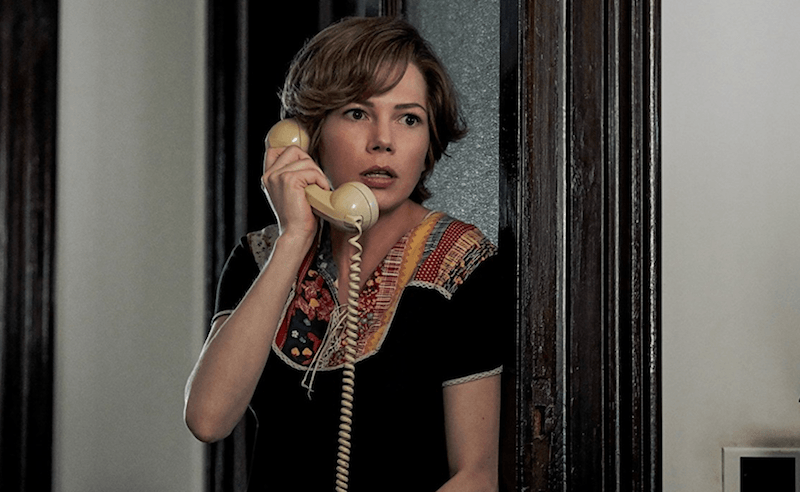 One of the most famous examples in recent years of an actress making less than her male co-star was Michelle Williams in Ridley Scott's All the Money in the World.
The movie famously had to be partially reshot in order to replace Kevin Spacey with Christopher Plummer. According to The USA Today, Mark Wahlberg earned $1.5 million for these reshoots. But Williams only made $1,000. The outrage over this disparity was so intense that Wahlberg ended up donating the $1.5 million to Time's Up.
According to The Hollywood Reporter, outside of the reshoots, Wahlberg's salary on the movie itself was also larger; he made $5 million, whereas Williams made $625,000. This is despite the fact that Williams is a four-time Oscar nominee and plays the movie's main character.
Next: This actress was paid less than her male co-star for a movie, but she was able to change that for the sequel. 
3. Charlize Theron — Snow White and the Huntsman
On the posters for Snow White and the Huntsman, Charlize Theron is billed over Chris Hemsworth. She plays Queen Ravenna, Snow White's evil stepmother, while Hemsworth plays the Huntsman.
Yet apparently, Theron did not make as much as Hemsworth. Page Six reported in 2015 that Theron had renegotiated her salary for the sequel so that this time, she would be paid as much as Hemsworth. Theron later confirmed this report.
"I have to give them credit, because once I asked, they said yes," Theron said. "They did not fight it. And maybe that's the message: that we just need to put our foot down."
Next: These two actresses made much less than their three male co-stars.
4. Jennifer Lawrence & Amy Adams — American Hustle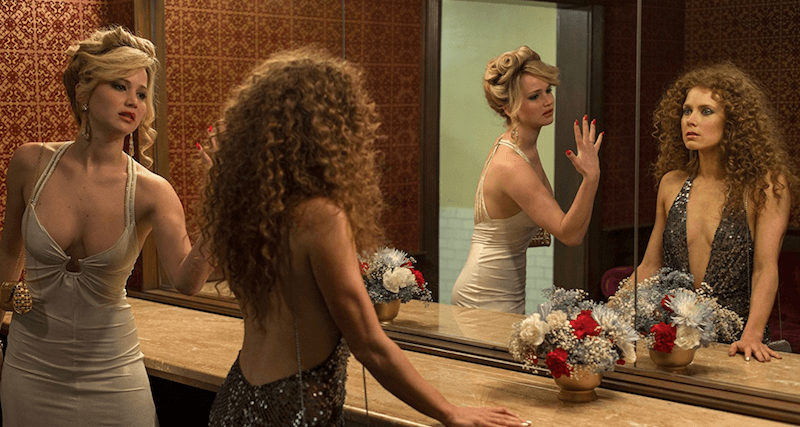 The 2014 Sony hack revealed some shocking examples of pay disparity in Hollywood. One email talked about the back-end compensation each actor was to receive on American Hustle; for a successful movie, this back-end compensation can end up being a huge amount of money.
According to The Daily Beast, Jennifer Lawrence and Amy Adams, the movie's two lead actresses, received a lower back-end deal than male stars Bradley Cooper, Jeremy Renner, and Christian Bale. Lawrence would later become a proponent of equal pay in Hollywood, writing an essay titled "Why Do I Make Less Than My Male Co‑Stars?"
Next: This actress had to fight to be paid the same as her male co-star.
5. Gillian Anderson — The X-Files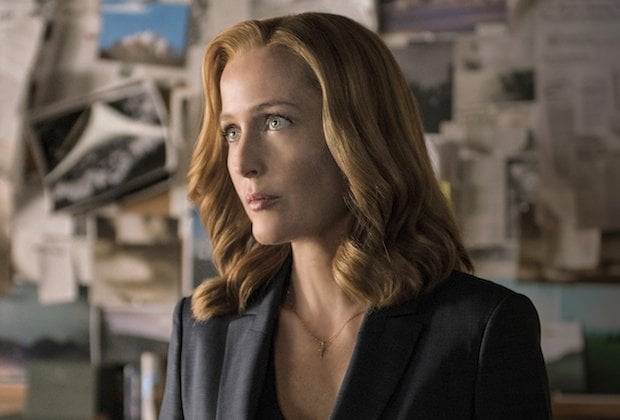 Gillian Anderson says that Fox didn't pay her as much as David Duchovny during the early seasons of The X-Files, and she had to fight for equal pay.
When The X-Files returned in 2016, she was surprised to find that she had to fight for this equality once again. Anderson told The Hollywood Reporter in 2017 that "they [came] to me with half of what they [wanted] to offer David."
However, according to Vanity Fair, Anderson was eventually able to negotiate a higher salary, and she ended up being paid the same as Duchovny for the revived seasons.
Next: This actress made four times less than her male co-star.
6. Halle Berry — Swordfish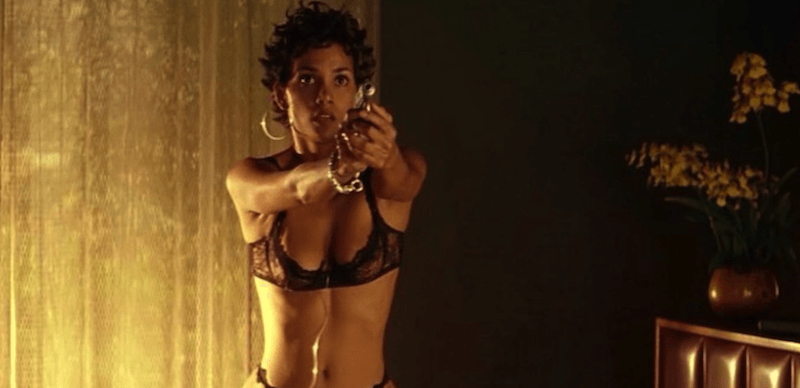 For the 2001 crime-thriller Swordfish, Halle Berry starred alongside John Travolta. But while she still made a lot of money, her salary paled in comparison to his.
According to The New York Daily News, Berry made $5 million on the movie, while Travolta made $20 million. It definitely makes sense for Travolta to make more since he's the top-billed star. But the fact that he received four times as much as Berry — who had already starred in X-Men at that point — was pretty surprising.
Next: This actress said she doesn't make as much as her male co-star on a hit Netflix show.
7. Robin Wright — House of Cards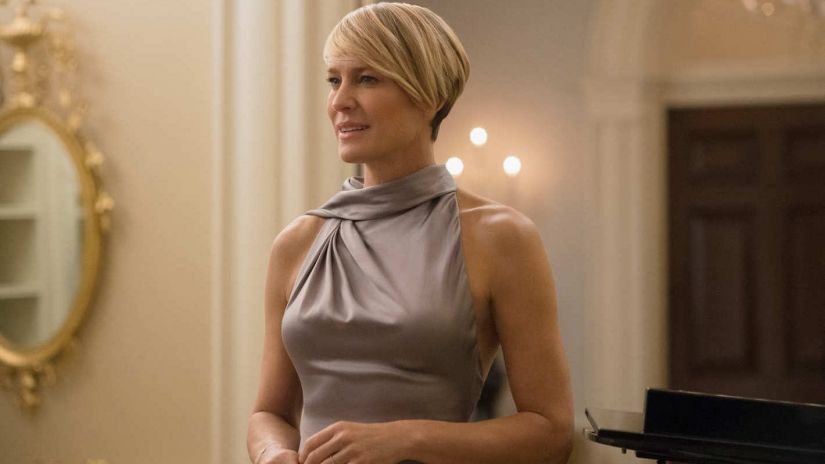 House of Cards' upcoming sixth season will focus entirely on Robin Wright's Claire Underwood. One of the show's actors told Entertainment Tonight ahead of Season 6 that "it's been about Robin since season two, and anyone who's in denial of that hasn't been watching the show."
But this wasn't reflected in Robin Wright's salary. Back in 2016, Wright revealed that she wasn't making as much as Kevin Spacey, and she had fought for equal pay. But she said in 2017 that she never won that fight and still isn't being paid the same amount.
Spacey was reportedly making $500,000 per episode for the show, while Wright was making $420,000 per episode, according to The Huffington Post. Presumably, this will change for Season 6, when she officially becomes the main lead.
Next: This actress received money from her co-star when he found out he made more than her.
8. Diane Keaton — Something's Gotta Give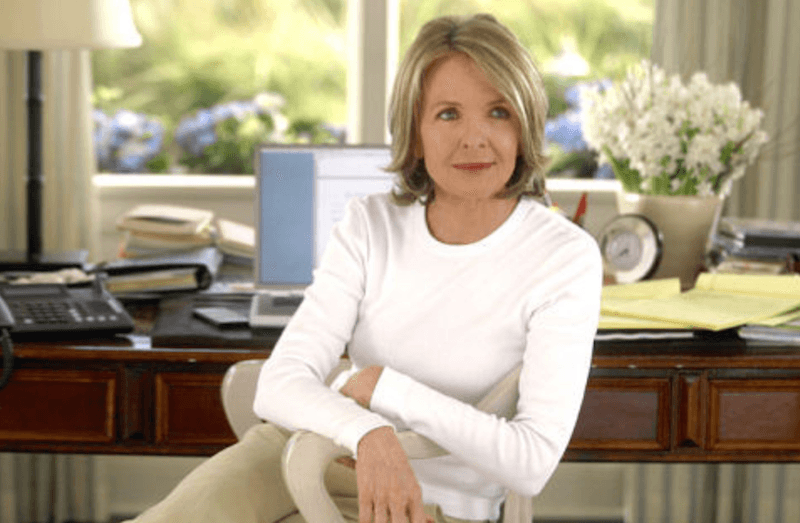 Jack Nicholson and Diane Keaton co-starred in the 2003 romantic comedy Something's Gotta Give. Both of them were incredibly famous, and Keaton's role is actually the bigger one. But Keaton revealed in her book, Then Again, that she didn't get any piece of the back-end profits.
However, Nicholson did, meaning he ended up making a lot more from the movie than her. When Nicholson found out about this, he apparently ended up giving her half of his own back-end profits, according to Variety.
Next: This sitcom actress revealed in 2018 that she's making less than the man who plays her husband.
9. Tracee Ellis Ross — Black-ish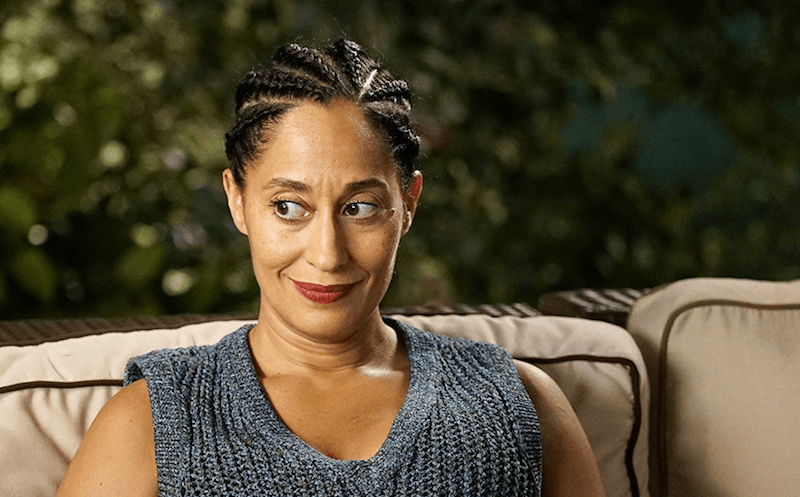 The Hollywood Reporter reported back in 2018 that Tracee Ellis Ross is being paid much less than Anthony Anderson for her role on Black-ish. The two play a married couple on the show, and both of them are in every episode.
Ellis Ross subsequently confirmed this on Twitter and said she had been negotiating to "be compensated in a way that matches my contribution." However, she denied a report that she was considering starring in fewer episodes.
Next: After this actress left a Netflix show, it was revealed that she was making much less than her male co-star.

10. Claire Foy — The Crown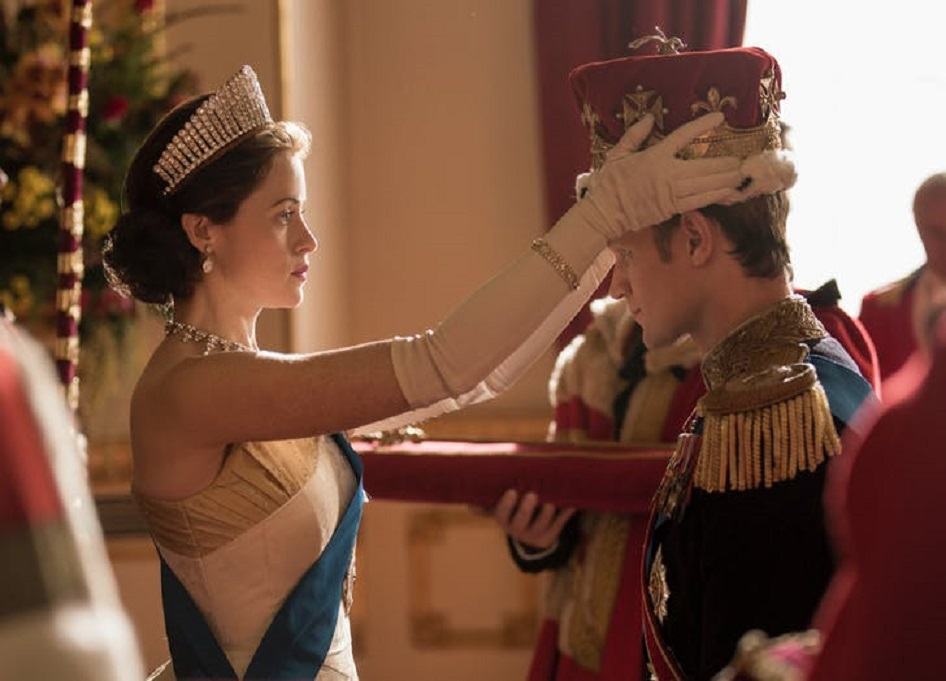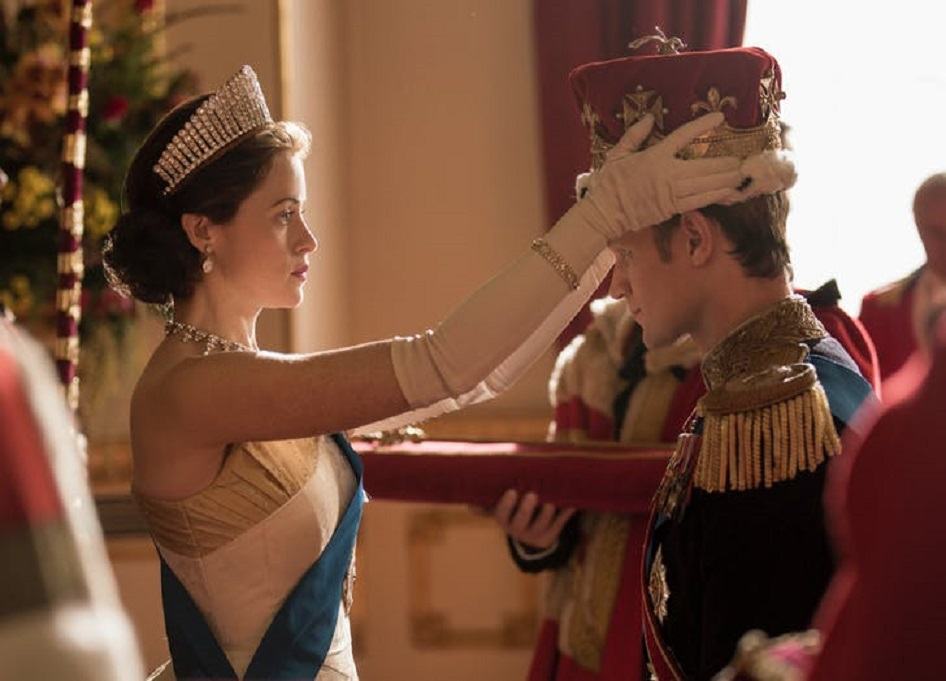 The producers of The Crown admitted in 2017 that Claire Foy, who played Queen Elizabeth during the first two seasons, made less than Matt Smith, who played Prince Philip.
The producers said that they would rectify this going forward, saying that from now on, "no one gets paid more than the queen." However, that isn't much help to Foy, who is no longer on the show.
Next: This actress said she made 10 percent of what a male co-star did.
11. Amanda Seyfried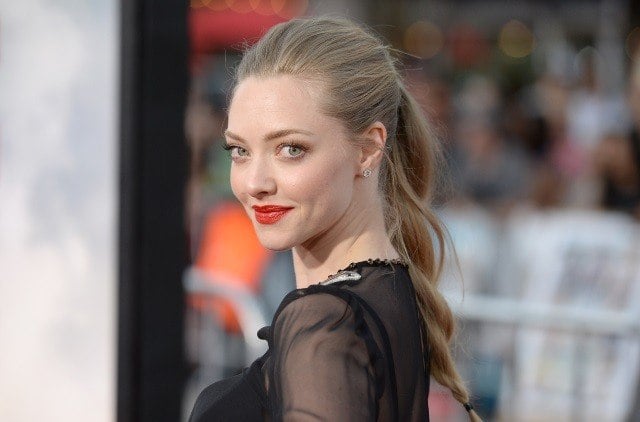 Amanda Seyfried told The Times in 2015 that she experienced a pretty extreme case of pay disparity on one of her films. "A few years ago, on one of my big-budget films, I found I was being paid 10 [percent] of what my male co-star was getting, and we were pretty even in status," she said.
Seyfried didn't name what the movie was; it could be anything from making less than Eddie Redmayne on Les Misérables to making less than Channing Tatum on Dear John.
Next: This actress was the third-billed in the movie, but she made less than two-percent of what the lead did.
12. Taraji P. Henson — The Curious Case of Benjamin Button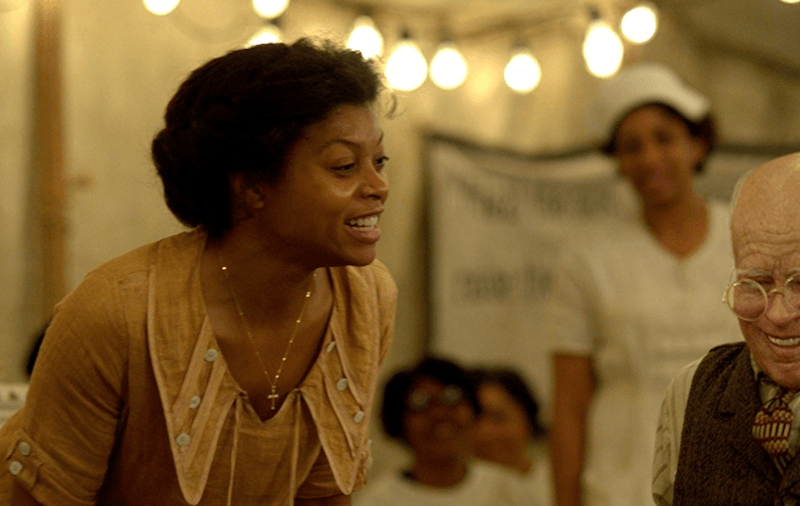 Here's another case where it's not surprising that an actress made less than her co-star, but it's shocking just how much less she made. Taraji P. Henson starred as Queenie in The Curious Case of Benjamin Button. Obviously, you'd never expect her to be making as much as the film's lead actor, Brad Pitt. But she's the third-billed star, so one would expect her to make a good amount.
But according to Glamour, Henson revealed in her memoir that she was paid less than 2% of what Pitt made. She also apparently had to pay for three months of hotel expenses out of pocket.
Next: This actress plays the title character of the show she's on, but she wasn't the highest-paid actress on it for some time.
13. Ellen Pompeo — Grey's Anatomy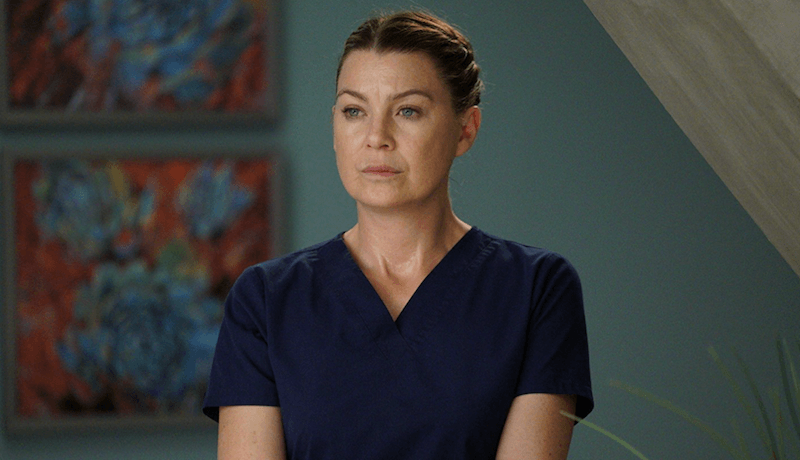 Despite playing the title character, for a while, Ellen Pompeo was not the highest-paid actress on Grey's Anatomy. Patrick Dempsey, who played Derek "McDreamy" Shepherd, made more.
Pompeo told The Hollywood Reporter that at one point, she asked for her salary to be raised to just $5,000 more than Dempsey simply on principle, but she wasn't able to get that. The attitude for a while, she said, was, "We don't need you; we have Patrick."
However, Pompeo was later able to negotiate a $20 million salary. This made her the highest-paid actress on a primetime drama series.
Next: This actress says there was "no reason" for her to be paid less than her male co-star.
14. Rooney Mara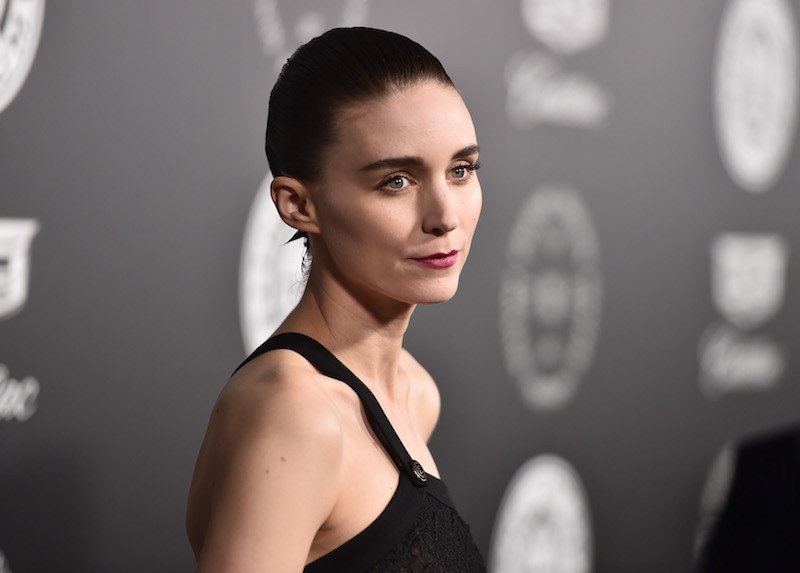 Rooney Mara says there was one instance where she made much less than a male co-star and didn't understand why. She would not name the film, though. "I've only experienced one incident on a studio film where I got paid significantly less than the men, and there wasn't really a reason for it," she said.
She did say, however, that she generally makes as much money as her male co-stars. And she said there are some instances where she didn't deserve to make as much; she said, for example, that she shouldn't have made as much as Daniel Craig for The Girl with the Dragon Tattoo. After all, he was James Bond while "no one knew who I was."
Next: One of the biggest actresses in the world apparently still doesn't always make the same as male co-stars.
15. Meryl Streep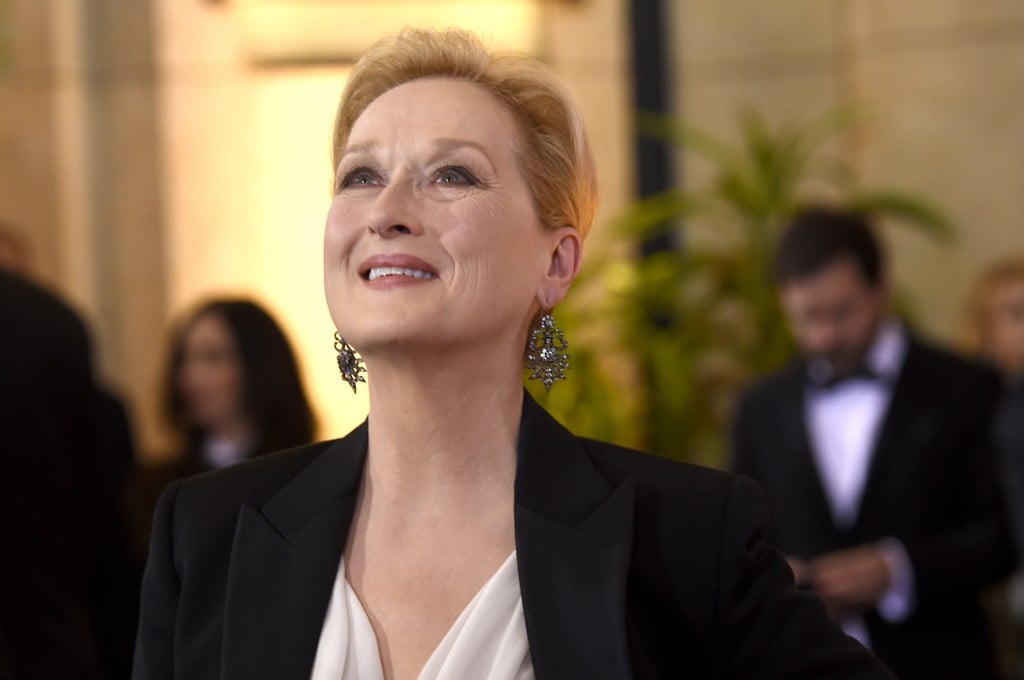 Meryl Streep, one of the greatest actresses working today, apparently experiences the Hollywood pay gap, too. And it's not just that she experienced it earlier in her career; evidently, she still does.
When asked by BBC if she is ever paid less than her male co-stars, Streep said, "Oh yes, oh yes." She didn't specify any particular roles, but looking at Streep's filmography from the past 10 years, there are very few movies where she deserved to be paid less than any of the male stars.
During the promotion of her movie The Post, Streep said she actually wasn't sure whether she was paid the same as Tom Hanks. Considering Streep is the most important character in the film, let's hope she was.
Check out The Cheat Sheet on Facebook!