Are Miley Cyrus and Cody Simpson Already Living Together?
It's only been a few weeks since Miley Cyrus called it quits from Kaitlynn Carter and it looks like she's already getting pretty serious with Cody Simpson.
The two singers have been packing on the PDA pretty frequently on social media and many of us can see that their romance is definitely heating up.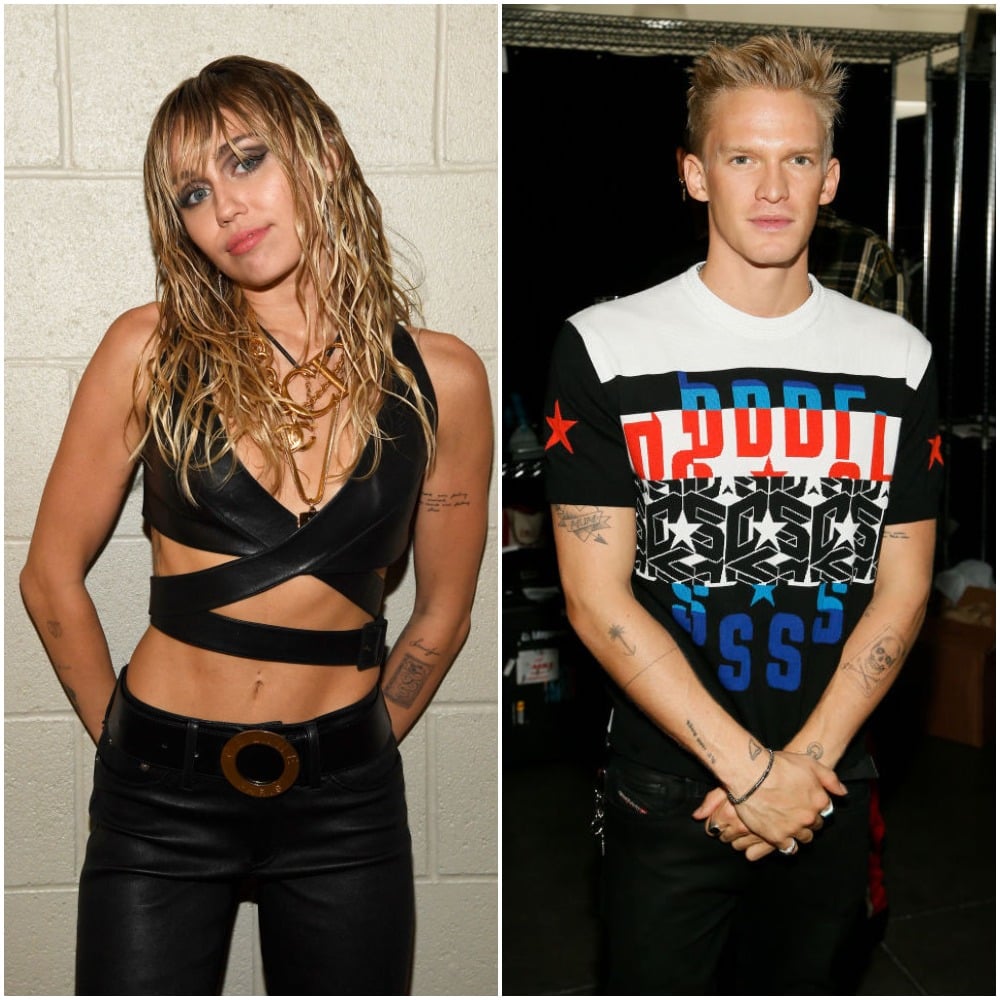 Although they haven't been together for long, Cyrus and Simpson have already taken some major steps in their relationship, one of which includes moving in together.
Simpson recently hinted that he and Cyrus are living together
It definitely didn't take long for Cyrus to get over Kaitlynn Carter.
Ever since calling it quits from The Hills: New Beginnings star last month, the singer has been getting pretty cozy with Cody Simpson.
The two singers have been by each other's side every waking moment since they were first spotted making out in a L.A. eatery.
Since then, the couple has lead many fans to believe that they actually see a bright future together.
While their romance is continuing to blossom, it looks like the pair has taken a very important step in their relationship and officially moved in together.
On October 15, Simpson took to his Instagram Stories to post a quick selfie of himself as well as let his 3.6 million followers know that is was "moving-day."
After sharing the photo, fans began to speculate that the Australian singer has moved in with Cyrus, but that has yet to be confirmed or denied.
Since Cyrus and Simpson have been taking their roles of "girlfriend" and "boyfriend" very seriously these past two weeks, can you blame us for assuming this?
Aside from the "Slide Away" singer calling Simpson her "BF" while in the hospital, the couple hasn't been shy when it comes to packing on the PDA on social media.
Earlier this week, the pair decided to give us a terrifying couple moment when Simpson shared a video of them using the horrifying Joker filter on their faces while cuddling in bed.
To make it ever more interesting, Cyrus and Simpson then touched tongues, making us horrified and uncomfortable all at the same time.
The couple couldn't be happier together
Although it hasn't been long since Cyrus ended her marriage and her relationship with Carter, it seems as though she and Simpson are really fond of each other.
While their romance is still in its early stages, Simpson recently revealed that he couldn't be happier with his and Cyrus' relationship.
"I'm very happy. We are very, very happy," Simpson told People during an event on October 11. "She's creative. She's very passionate about what she does, and I'm very similar in that sense. That's why we get along so well."
"We just have a ball, yeah, and that's the most important part of a relationship, you know?" he added.
The singer went on to share that since he and Cyrus started out as friends, establishing a romantic connection just came naturally.
"The reason why it hasn't been a really crazy sudden thing is just because we've been friends for so long," he continued. Simpson then explained that they "found each other again in a space where we're both not partying, working real hard, and it just keeps things healthy and it's good."
He then went on to share that dating Cyrus is like nothing he's ever experienced before. "Any girlfriends I've had in the past has always been immediate romance and so it's a different experience having been friends with somebody before and it developing naturally into something more," he said.
It seems as though Cyrus and Simpson's love was written in the stars and hopefully their relationship will last longer than just a few months.