'Teen Mom OG': Fans React to Alleged Audio of the Night of Amber Portwood's Arrest
Since Amber Portwood of MTV's Teen Mom OG was arrested in the early morning hours just after the Fourth of July 2019, she and ex-boyfriend Andrew Glennon have hashed out many of the details of their toxic relationship publicly.
Portwood appeared on the Teen Mom OG reunion with Dr. Drew to claim that Glennon's allegations of domestic violence (including allegedly wielding a machete while he was holding the couple's son, James) were "insane." Meanwhile, Glennon spoke out against MTV and Teen Mom OG sponsors for, in his opinion, "condoning" abuse. 
Recently, YouTuber Katie Joy of Without a Crystal Ball released video and audio files that she says were provided to her by a source close to Glennon. The files, which appear to depict the former Teen Mom OG couple in the heated hours before Portwood's arrest, have fans up in arms.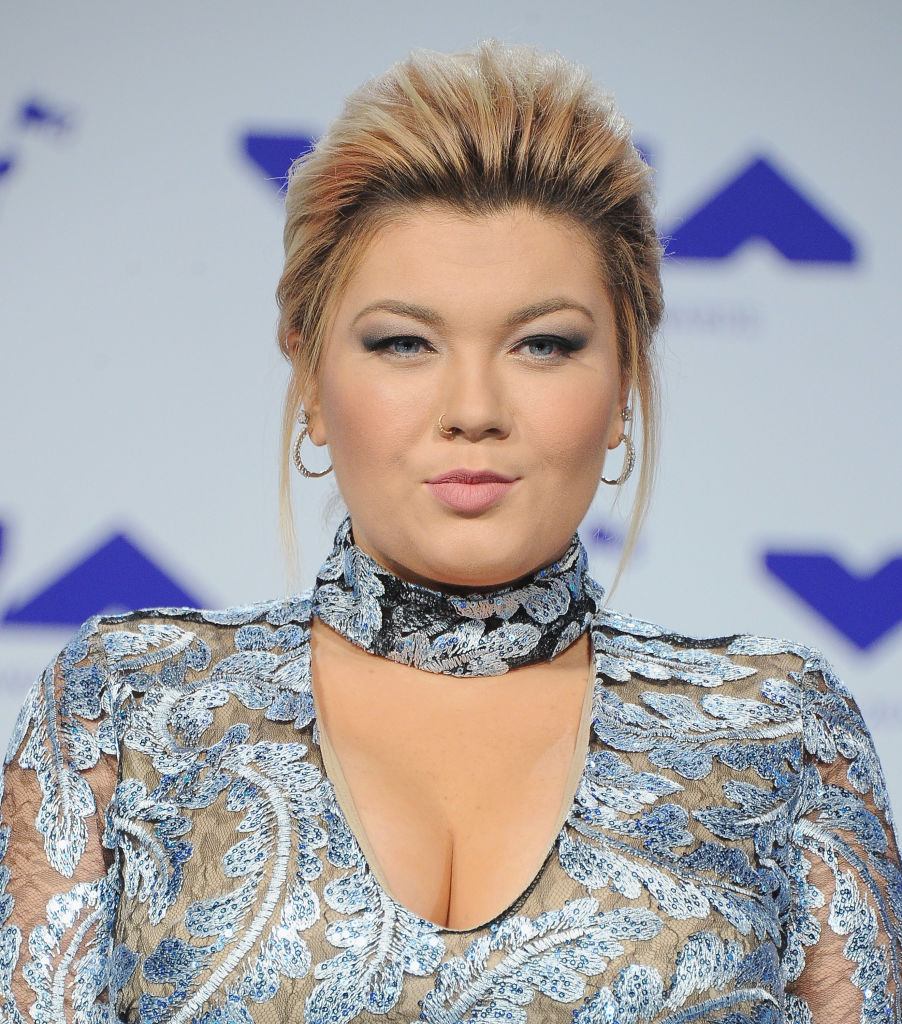 Amber Portwood took a plea deal and faces years of probation
Amber Portwood was initially charged with four felonies, including domestic battery committed in the presence of a child under 16 years old and criminal recklessness, after her July arrest. On Oct. 31, she accepted a plea deal for only one of the felonies and is set to serve 906 days of probation.
The terms of the Teen Mom OG cast member's probation include drug testing, mental health treatment and evaluations, parenting classes, and a batterers' intervention program. Portwood's conviction will be converted to a misdemeanor if she completes probation successfully. If she doesn't, however, she could be behind bars for up to five years in the state of Indiana. 
Portwood is not permitted to travel freely or to contact Glennon, except about visitation with their son James via a mobile app. 
The 'Teen Mom OG' star appeared to get confrontational in newly released video and audio
Katie Joy of the growing YouTube channel Without a Crystal Ball has leaked several audio files over the past few months related to Andrew Glennon, Amber Portwood, and their troubled relationship. She uploaded several audio files, which she says she received directly from Glennon's relative, that Glennon recorded of his Teen Mom OG ex's allegedly erratic and even violent behavior. 
This newly-released ring cam audio and video depicted Portwood and Glennon on Jul. 4 in the hours before the Teen Mom OG star's arrest. "I will give you 20 minutes before I bust you so f****** hard," Portwood said at one point. She also said later, "I will kill you," and threatened to punch him in the nose. 
The conflict began at home, when the couple was trying to figure out how to see a fireworks display for the Fourth of July. The verbal altercation between them continued in the car, as Portwood was apparently drinking and worried about the police discovering her with an open container. She also accused him of drinking and driving, which he denied. 
Glennon left at one point during the fight with James, after which Portwood spoke into the camera to tell him she'd thrown out many of his belongings.
When he returned, the couple could be heard talking about a machete and Portwood's threats to take an excessive amount of prescription medication after Glennon locked himself behind a door with their son. Several thumps could be heard in the audio that many, in context, believed to be the sound of the machete itself.
Most fans supported Amber Portwood's ex, while others criticized him
Most fans expressed horror at the leaked audio and video, with many saying that Portwood acted abusively. 
One commenter wrote, "What a toxic situation & a toxic woman. Poor baby James." Another expressed concern over the couple's young son, saying, "That poor baby having to witness this behavior." 
Another mused, "Makes me wonder what happened in her young life to have made her be so broken. She just screams for attention. So happy her daughter is safe with Gary. Wow. Absolutely heartbreaking."
Some commenters, however, believed that the video and audio showed a different side of Glennon's relationship with Portwood. Some YouTube users commented that Glennon appeared to be just as confrontational as his ex, that they believed he had been drinking and driving, or that he seemed to be instigating some of the conflict. 
One wrote, for example, "Although I don't agree with her behavior, he is in no way making the situation any better. He is pushing and pushing. I'm disappointed on both sides honestly."
Andrew Glennon defended himself in the comments
Glennon took to the comments under the video himself to defend his behavior and push back against Teen Mom OG fans' criticisms of him. 
In response to one fan who asked why Portwood and Glennon were not speaking to James directly in the recordings, Glennon wrote, "Conditioned to her screaming. I was comforting James that entire night and talking to him, while also staying on my toes focusing on what I was walking into. He never left my arms once that night. Sorry that wasn't picked up on the ring camera or phone recording?"
The former Teen Mom OG dad also denied accusations that he was drunk or drinking and driving on the day of the incident. 
In response to one comment about his potential drinking, Glennon said in part, "I also pulled directly up to an officer and asked about the road closure, and afterwards spoke with three officers that day. If I had been drinking and talking to them that closely, especially while behind the wheel, they would have said something." 
Other commenters argued that Glennon appeared to be "antagonizing" Portwood, to which he replied in part: "This was the first time I stood up for myself…Terrified? That night 100%…Me standing up for myself and defending myself = antagonizing her?" 
Many of his other comments followed similar lines, with Glennon saying that he had never stood up to his ex-girlfriend consistently before that day.