Celebrities Who Have Been In Love Triangles
Celebrities are not exempt from heartbreak. In fact, many of our beloved public figures have had such horrifying experiences in love that it makes our bad relationships look like a piece of cake when compared. From cheating scandals to having babies outside of marriages, some of our faves endured embarrassing situations. But there's nothing worse than having to share the one you love with someone else. With the tabloids and paparazzi to capture it all, here's a look at some of the most scandalous celebrity love triangles.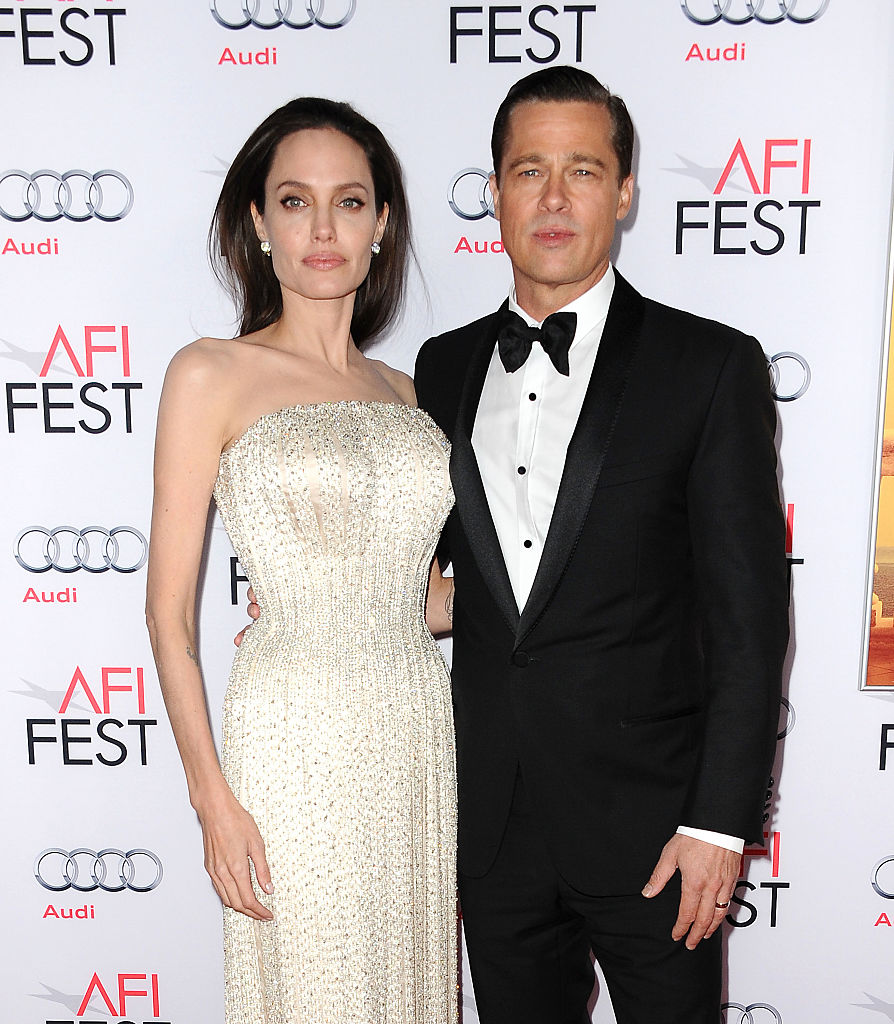 Princess Diana/Prince Charles/Camilla, Duchess of Cornwall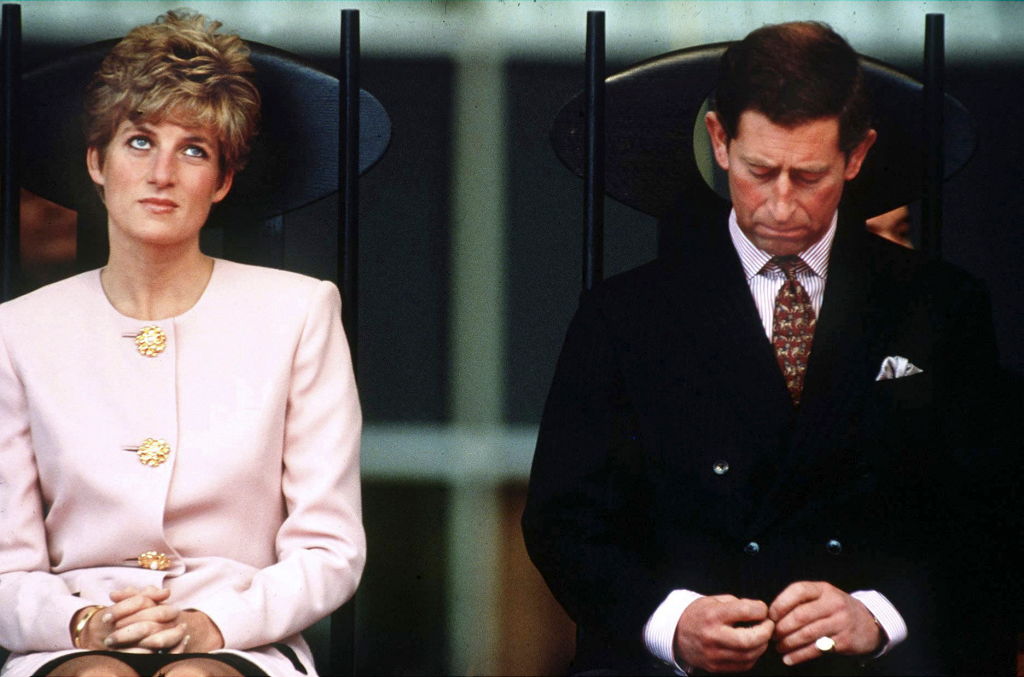 Even the royals have trouble in the love department. Diana and Charles married in 1981 but their 15-year marriage was doomed from the start. Diana would later reveal to the public after years of rumors that Charles was in love with Camilla Shand, a woman he met a decade before Diana. Charles chose Diana over Camilla due to what is perceived to be her lack of royal credentials. Charles however communicated with Camilla throughout his marriage to Diana and the Princess eventually confronted her husband's mistress. Diana and Charles divorced and she later died in a tragic car accident. Charles and Camilla's love withstood and they married in 2005.
Chris Brown/Rihanna/Karrueche Tran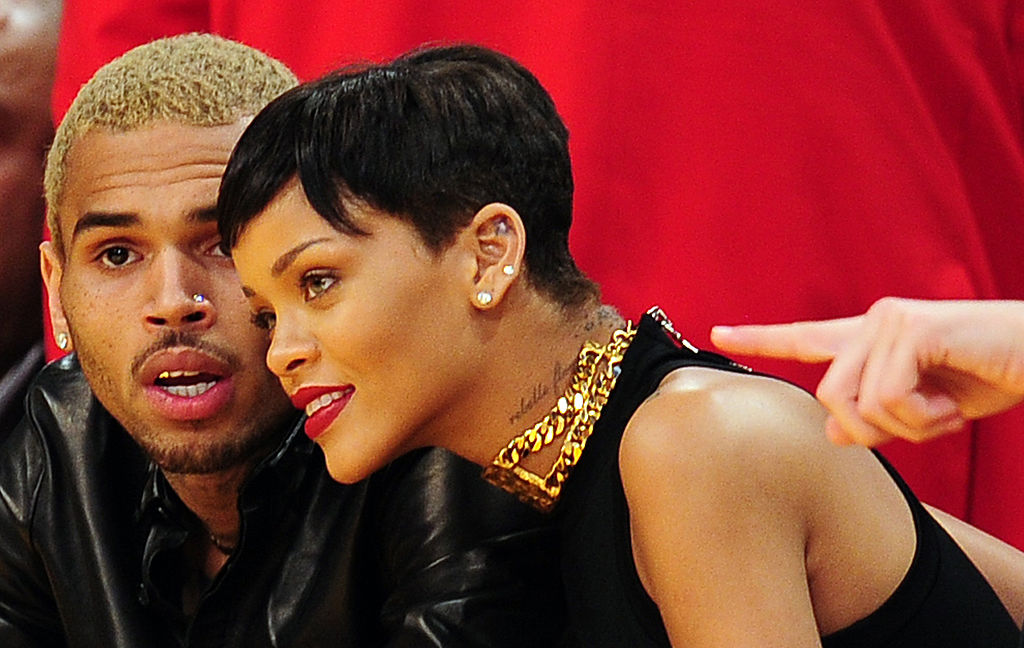 The Chris and Rihanna split was quick and tragic. Following a domestic violence charge, the two were forced to stay away from each other due to pressures from their inner circles and fans. That did not stop their love. Despite Chris beginning a relationship with stylist, Karruche Tran, he and Rihanna remained friends. They later reconciled and Chris went back and forth between the two women. He detailed their love triangle in his 2017 documentary, Welcome to My Life, and both Karruche and Rihanna spoke about their relationships with him publicly. He and Rihanna fizzled out once and for all, leaving him to be with Karruche. Their relationship ended when Karruche pulled the plug after discovering Chris fathered a baby with another woman.
Peter Gunz/Amina Buddafly/Tara Wallace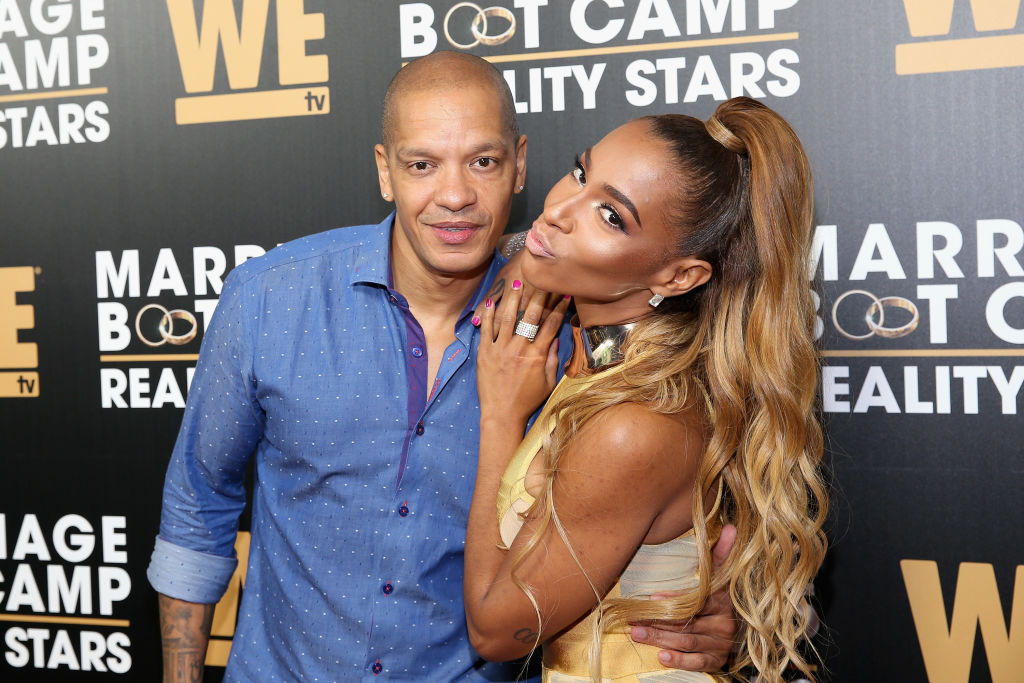 This Love & Hip Hop drama lasted for four long seasons. Tara and Peter were in an on-again-off-again relationship for 13 years that bore two children. Peter cheated several times throughout their relationship but Tara always found it in her heart to forgive him. Though he was known to step outside of their union, viewers were stunned when it was revealed that not only was Peter in a relationship with an artist he told Tara he was managing, Amina Buddafly, but the two were secretly married. Making matters worse, Peter and Tara were still living together in spite of his marriage and continued to do so even after the discovery. Peter eventually moved in with Amina and they had a daughter but that did not stop him from making house calls to Tara. Their final straw for both Tara and Amina was becoming pregnant at the same time. Amina moved to California and broke away from their toxic triangle for good. They are currently in the process of divorcing. It's unclear whether Tara and Peter are still romantically connected.
Eddie Cibrian/LeAnn Rimes/ Brandi Glanville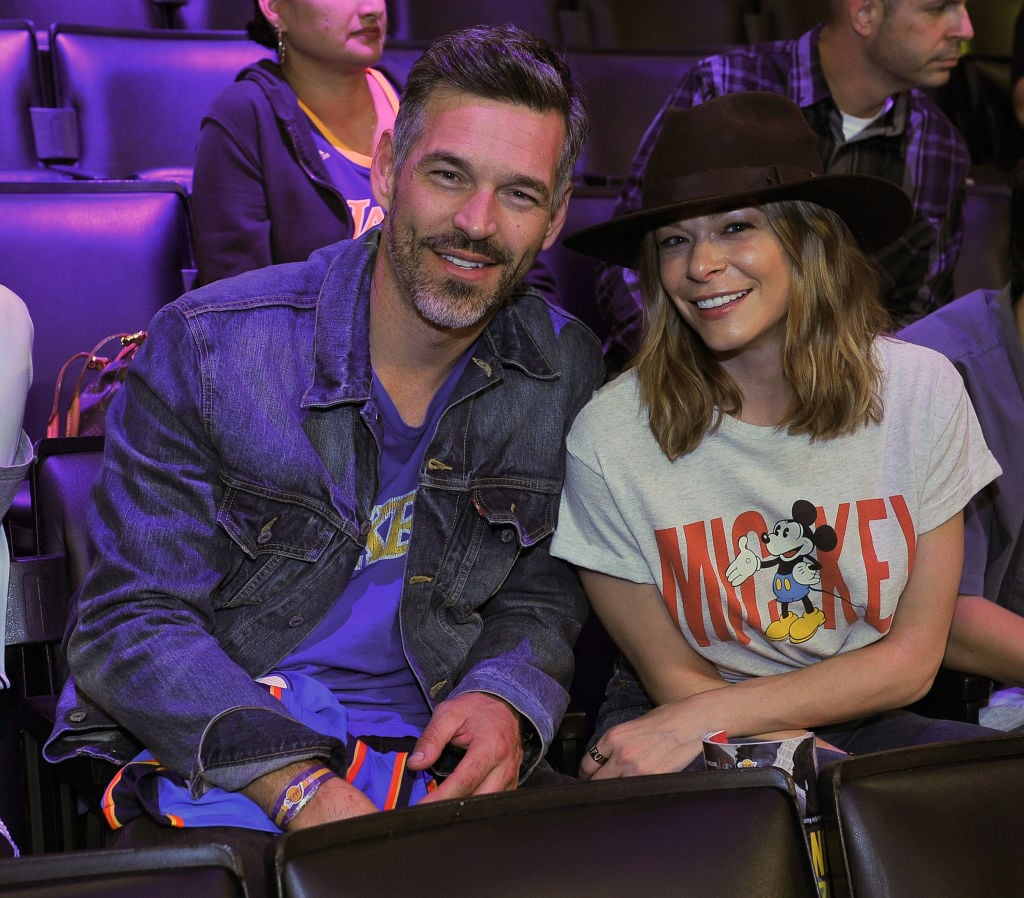 They say on-screen chemistry can lead to more off-screen and that's apparently the case for Eddie Cibiran and country singer, LeAnn Rhimes. While filming the Lifetime original movie, Northern Lights, the two had an affair and both left their spouses to be with one another. Eddie's ex-wife, Brandi Glanville, went on to become a cast member of The Real Housewives of Beverly Hills and detailed the moment she realized her ex and the singer were having an affair. She wrote, "When LeAnn awkwardly pulled my husband (not hers!) onstage for an awful karaoke rendition of Sonny and Cher's 'I Got You Babe,'" I just about lost it… Was she serious? I felt like I was in the twilight zone."
Kristen Stewart,/Robert Pattinson/Rupert Sanders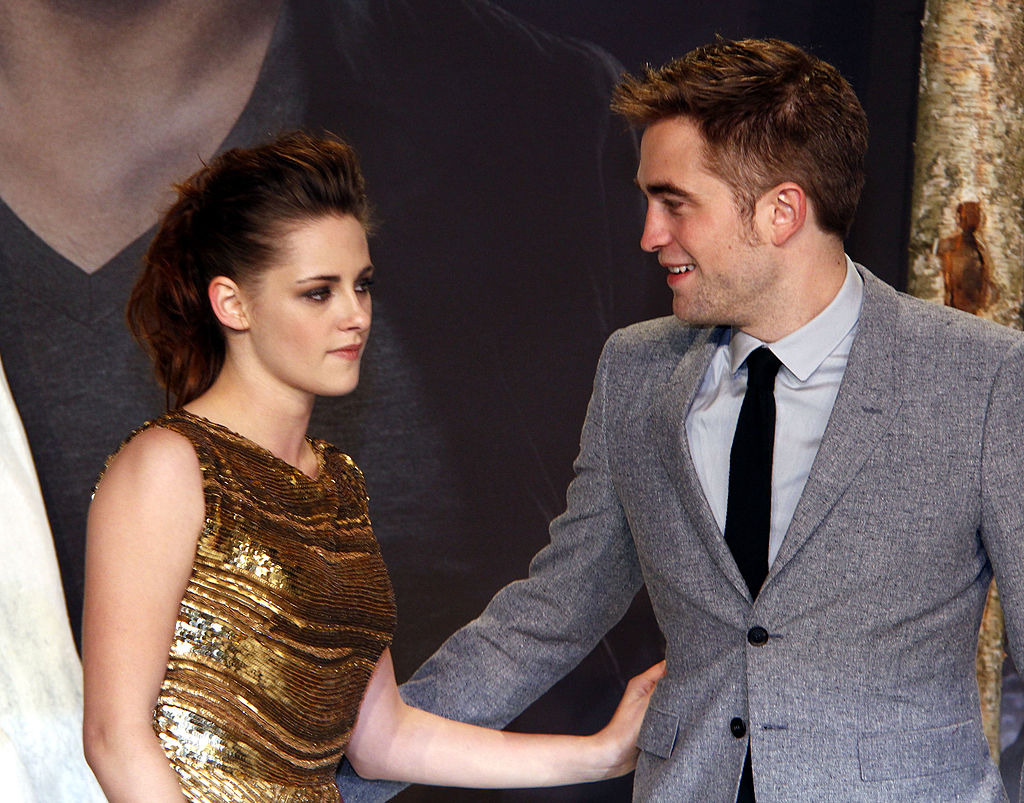 Kristen and Robert gave teenagers hope for lifelong love both on and off-screen with their Twilight love story. The actors took their love from film to real life and seemed head over heels in love…until Kristen was caught kissing her Snow White and the Huntsman director, Rupert Sanders, who was also married. Robert and Kristen tried to work things out, as well as Rupert and his wife, but it was too late. Rupert's wife filed for divorce a year later and around the same time, the paparazzi caught Robert moving out of Kristen's home.
Britney Spears/Kevin Federline/Shar Jackson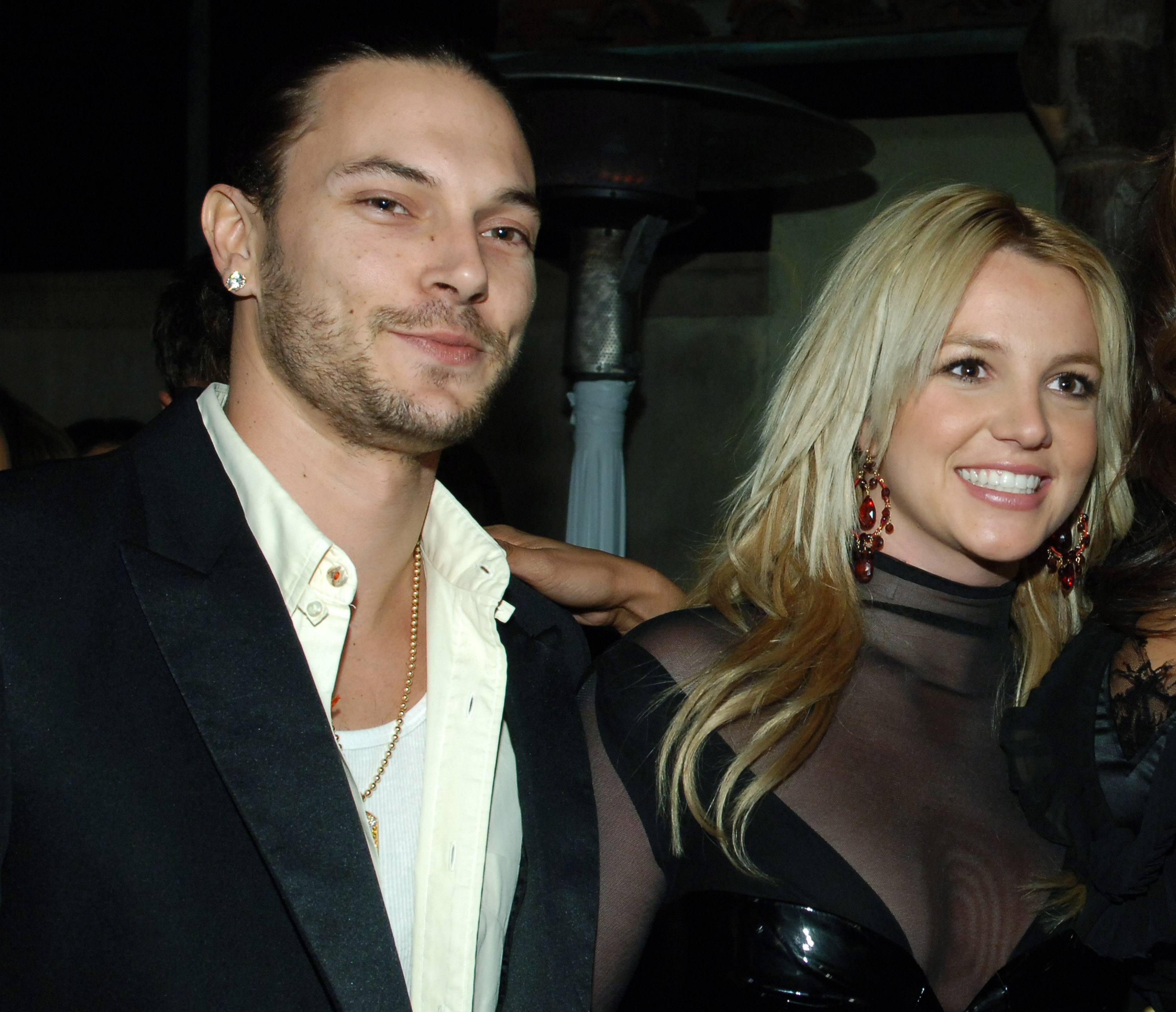 Who could forget when Britney got with Kevin? The teenage heartthrob shocked fans when reports surfaced that she was dating her background dancer. The problem is that Kevin was said to have allegedly left his very pregnant girlfriend, actress Shar Jackson, to start a relationship with the popstar. Britney and Kevin documented their love on the highly criticized reality series, Britney and Kevin: Chaotic, and her career and public image took a hit. They tried to prove their love was real through television and magazine interviews but fans did not buy it. They eventually married and had two sons but their marital bliss was short-lived. Britney had a very public meltdown and Kevin was awarded primary custody of their boys. Years later, Britney was able to make a career comeback and the two now co-parent well.
Biggie Smalls/ Faith Evans/Lil' Kim
Biggie, Faith and Kim were hip-hop royalty in their heyday. Biggie and Faith met, fell in love and married within weeks and embarked on a whirlwind romance. Both were instrumental in each other's careers, so much so that when Lil' Kim began working with Biggie as his protegee, Biggie tapped Faith to show her the ropes of the industry, In Faith's memoir, Keep The Faith, she revealed she worked closely alongside Kim to nurture her sexy image. While Faith thought she was merely a mentor to Kim, she got a rude awakening when she discovered that Biggie and Kim were an item. She once told YouTube vlogger, Vlad TV, that she disguised herself as a housekeeper to gain access to Biggie's hotel room, where she caught him with Kim in bed. Their marriage was strained moving forward until his untimely death in 1997. Faith and Kim were enemies for years until touring together on the Bad Boy Reunion Tour in 2016.
Brad Pitt/Jennifer Aniston/Angelina Jolie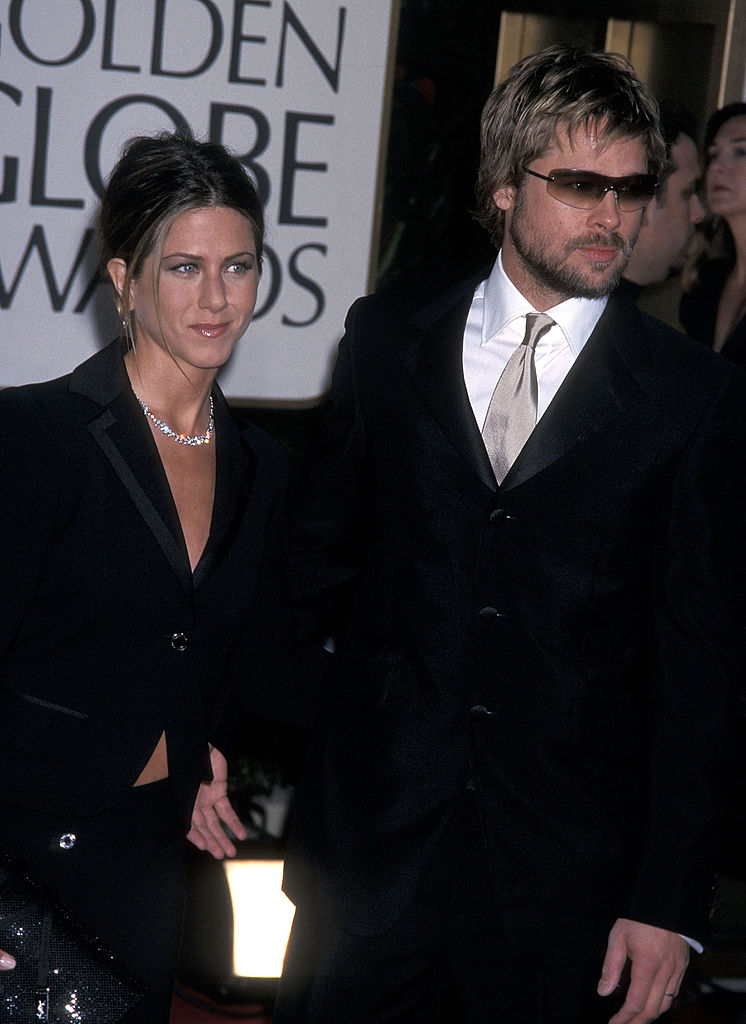 Brad and Jennifer were the "it couple." Jenn was viewed as America's sweetheart and fans loved their seemingly perfect marriage. They were married for several years before Brad met Angie on the set their film, Mr. & Mrs. Smith. Reports spread that the co-stars were having an affair. Not long after, Jenn filed for divorce and Brad and Angie went public. The public took Jenn's side and viewed her as the scorned lover while Brad and Angie built their family and expanded their philanthropy portfolio. Jenn eventually married someone else before filing for divorce after a few years. Brad and Angie are now divorced.
Thankfully, everyone has moved on and are thriving in love and life!