Celine Dion Doesn't Believe Rose Could Have Saved Jack in the 'Titanic' Door Scene
Titanic is one of the most popular movies of all time. Its love story has captured people's hearts for more than two decades, and fans continue to discuss the film despite it being released over 20 years ago.
One particular scene that viewers never seem to let go of is the famous door scene in which Jack (Leonardo DiCaprio) and Rose (Kate Winslet) are at the brink of death. Many people believe that it was unnecessary and they could have both survived.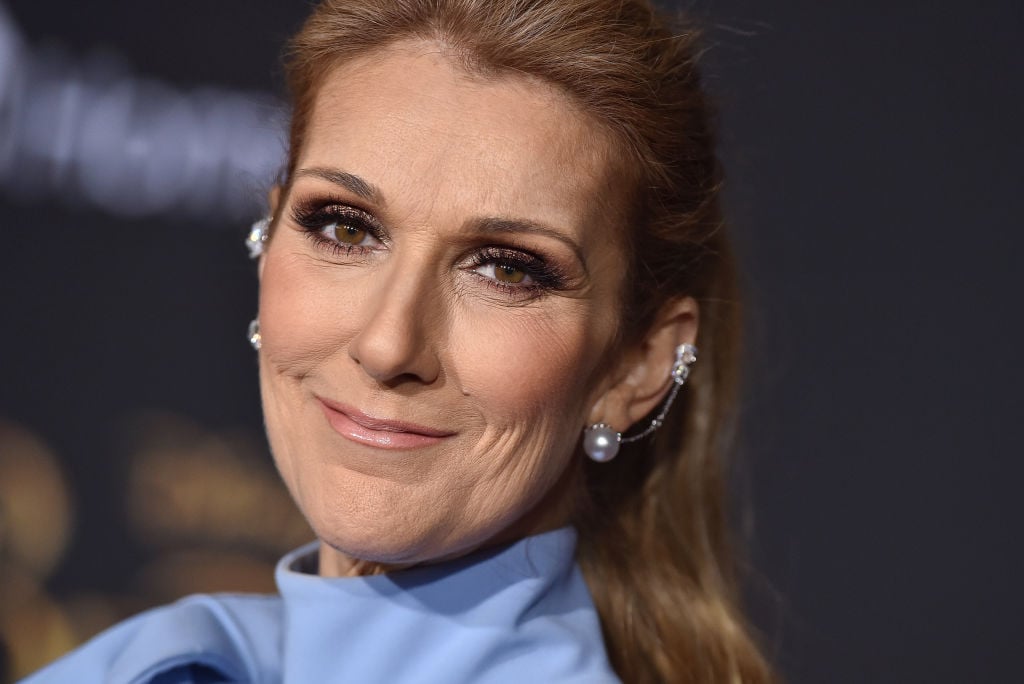 However, Celine Dion — the singer for Titanic's famous soundtrack song, "My Heart Will Go On" — has a different opinion. She does not think Rose could have saved Jack. Read on below to find out why.
Fans have been debating the 'Titanic' door scene for years
The door scene occurs towards the end of the movie after the Titanic has sunk. Jack and Rose are trying to hold on for dear life in the middle of the Atlantic Ocean. While Rose is lying atop a floating door from the ship, Jack slowly freezes to death in the icy, cold water.
A lot of fans believe that Jack's death in the movie was unnecessary as Rose could have moved over and let him rest on the door raft as well. Over the years, many internet discussions have popped up around this subject. Even Neil deGrasse Tyson and the crew from Mythbusters got involved.
Celine Dion does not believe Rose could have saved Jack
On a recent visit to The Tonight Show, Dion was asked to weigh in on the door scene. Jimmy Fallon asked the 51-year-old singer: "[Everyone on the internet is] saying that at the end of the movie, if Rose just scooted over a little bit… she could have saved Jack's life. Do you agree with this?"
Dion was initially hesitant about answering, telling Fallon: "Don't put me in trouble."
However, after Fallon pressed her to give an answer to the debate, she pointed out that there could have been a good reason why Rose did not think to move over.
"First off all… Rose is maybe dead or totally frozen, and she's not quite there, okay?" Dion said.
She joked that perhaps Jack wouldn't even need an "invitation" to go lie next to Rose, but ultimately, Jack's body most likely was also in such a bad condition that it would have been impossible for him to get up on the raft.
James Cameron thinks this whole debate is 'silly'
Dion is not the first person to have been pressed about this issue. Director James Cameron has been asked about the door scene countless times in the past two decades.
In a 2012 interview, Cameron pointed out a part that many people might have missed while watching the movie: Jack did actually try to get on the door as well, but it flipped over.
"When Jack puts Rose on the raft, he tries to get on the raft—he's not an idiot, he doesn't want to die—and the raft sinks; it kind of flips," Cameron said. "And so it's clear that there's really only enough buoyancy available for one person. So he makes the decision to let her be that person."
Then, in 2017, Cameron was asked about it again in a Vanity Fair interview. He called the debate "silly," but Cameron also noted that "the film is about death and separation; [Jack] had to die."
Earlier this year, Cameron talked about this scene with BBC Radio 1. Once again, the famed director refused to debate with the internet, saying: "If you really want to unearth all the dumbass arguments associated with it, I mean, let's go back. I mean, yes—could Romeo have been smart and not taken the poison? Yes. Could he have decided not to bring his little dagger, just in case Juliet might stab herself with it? Yes, absolutely. It sort of misses the point."