Chadwick Boseman Credits His Drax Audition in 'Guardians' For Eventually Becoming the Black Panther
Chadwick Boseman headed a cultural revolution when he played the superhero Black Panther in the Marvel Cinematic Universe. Boseman is an acclaimed actor who, in addition to his work in Marvel, has appeared in many different types of films, from serious dramas to inspiring independent films.
He is also known for his knack of expertly portraying historical figures. Still, there was a time when Boseman's role in the Marvel Universe might have looked very different. Keep reading to learn about Boseman's rise to fame, how he landed the role of Black Panther, and what's next for the popular actor.
How did Chadwick Boseman become famous?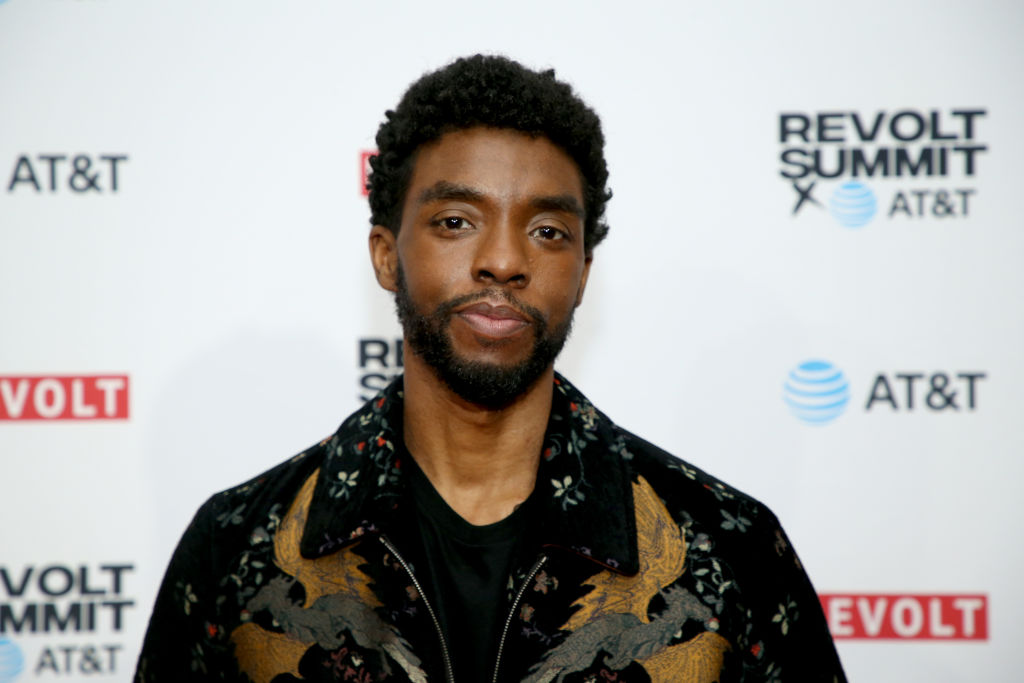 Boseman was born in 1977, into a working-class family with no connections to the film industry. Still, he developed a strong interest in the entertainment business and began directing plays when he was still in high school.
Boseman went to college in Washington, D.C. and graduated with a Bachelor of Fine Arts in directing in the year 2000. Following his graduation from college, Boseman moved to California to pursue his career in the film industry.
Initially, Boseman focused his efforts on television acting and had small roles in multiple popular television series, including CSI: NY, ER, and Law & Order. In 2013, Boseman made waves with his first starring role in a movie 42, about the famous baseball player Jackie Robinson.
From there, Boseman played another fictional icon, James Brown, in the 2014 film Get on Up, and the Egyptian god Thoth in Gods of Egypt. He worked with major industry heavyweights like Kevin Costner and Harrison Ford, more than holding his own and becoming a box-office draw in his own right.
How did Chadwick Boseman become the Black Panther?
In 2016, Boseman appeared in Captain America: Civil War, playing the iconic comic book character Black Panther. It was the first of his five-film deal with Marvel, and Boseman became an instant fan favorite.
Still, Boseman initially envisioned himself as an entirely different Marvel character. As Boseman recently told Jimmy Fallon, he actually tried out for the 2014 film Guardians of the Galaxy, auditioning for the character Drax.
Ultimately, Boseman didn't get the role of Drax. Instead, that part went to former pro wrestler Dave Bautista. As Boseman explained to Fallon, he didn't really expect to get the part, but he wanted to put himself on Marvel's radar anyway.
Everything worked out according to Boseman's plan. Marvel's casting directors remembered the charismatic Boseman, and when it was time to cast for Black Panther, a part that would become vital to the Marvel Universe, they contacted Boseman. Boseman went on to appear in Captain America: Civil War, Black Panther, Avengers: Infinity War, and Avengers: Endgame.
Boseman will be reprising the role of Black Panther in Black Panther 2, although no details or release date has yet been revealed. 
What's next for Chadwick Boseman?
Boseman has established himself as one of Hollywood's top leading men and definitely has a bright future ahead of him in entertainment. Up next for Boseman, he has parts in several highly-anticipated films, including Da 5 Bloods, directed by Spike Lee, and Ma Rainey's Black Bottom, a drama that will center around racial tensions in the music industry. 
All in all, Boseman's career trajectory has been incredibly impressive and even though he has only appeared in a handful of films over the course of his career, it is clear that things will just keep getting better for the talented actor.