Chadwick Boseman Thought '21 Bridges' Would Be Easier Than 'Black Panther'. Here's Why It Wasn't
Black Panther fans may have gotten a little spoiled with all the Black Panther they got to see on screen. Two years after Captain America: Civil War, they got Black Panther. Then Black Panther appeared in Avengers: Infinity War later that year, and in Endgame the next year. You can see Chadwick Boseman on the big screen again but not as Black Panther. His new film is 21 Bridges.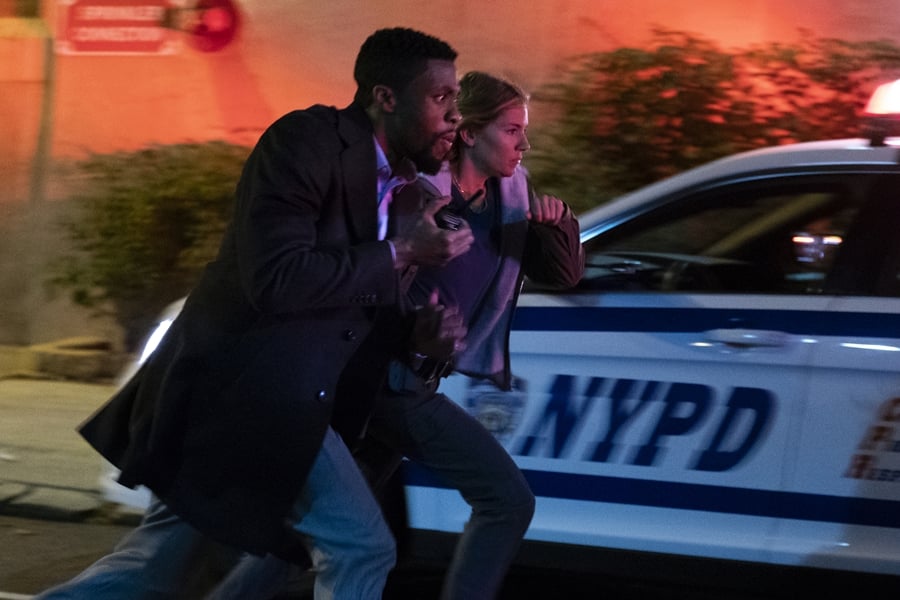 Chadwick Boseman plays Det. Andre Davis who's trying to bring in Ray (Taylor Kitsch) and Michael (Stephan James) after they shot their way out of a police bust. At the press junket for 21 Bridges, Boseman said he was hoping 21 Bridges would be easier for him than Black Panther. He explained why that didn't work out for him, and you can see for yourself in theaters now.
'21 Bridges' requires more of Chadwick Boseman than 'Black Panther'
Black Panther and the other Marvel movies are intense, but Chadwick Boseman gets a break when the visual effects take over. In a cop movie like 21 Bridges, all the action is Boseman himself running after bad guys.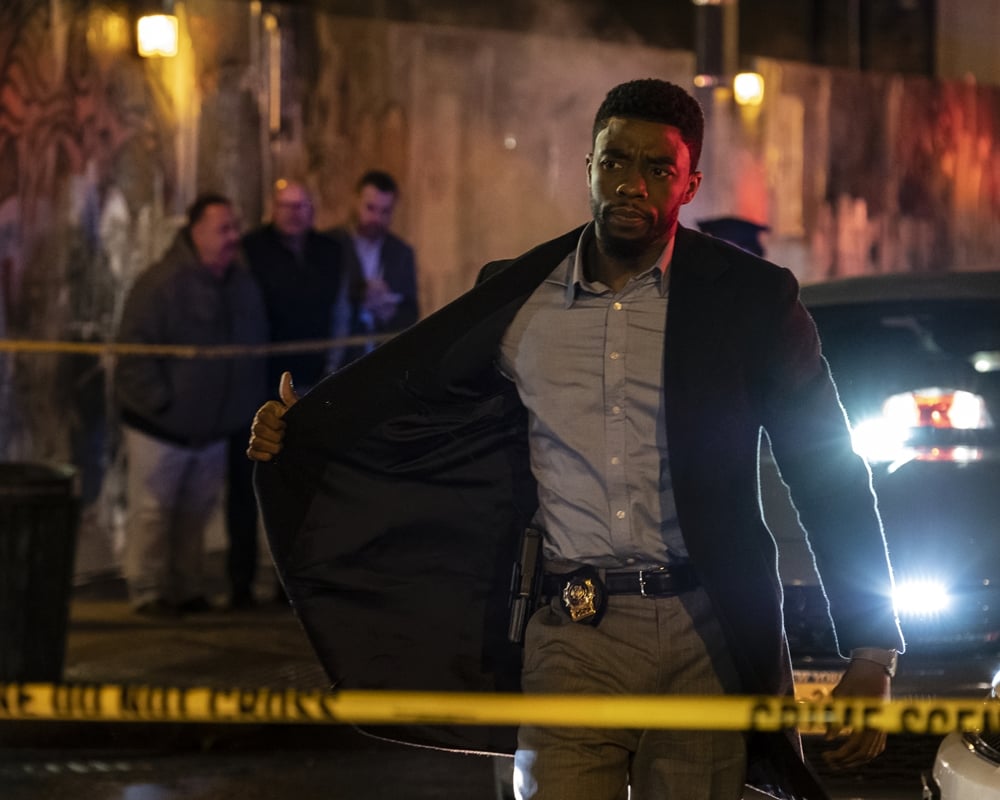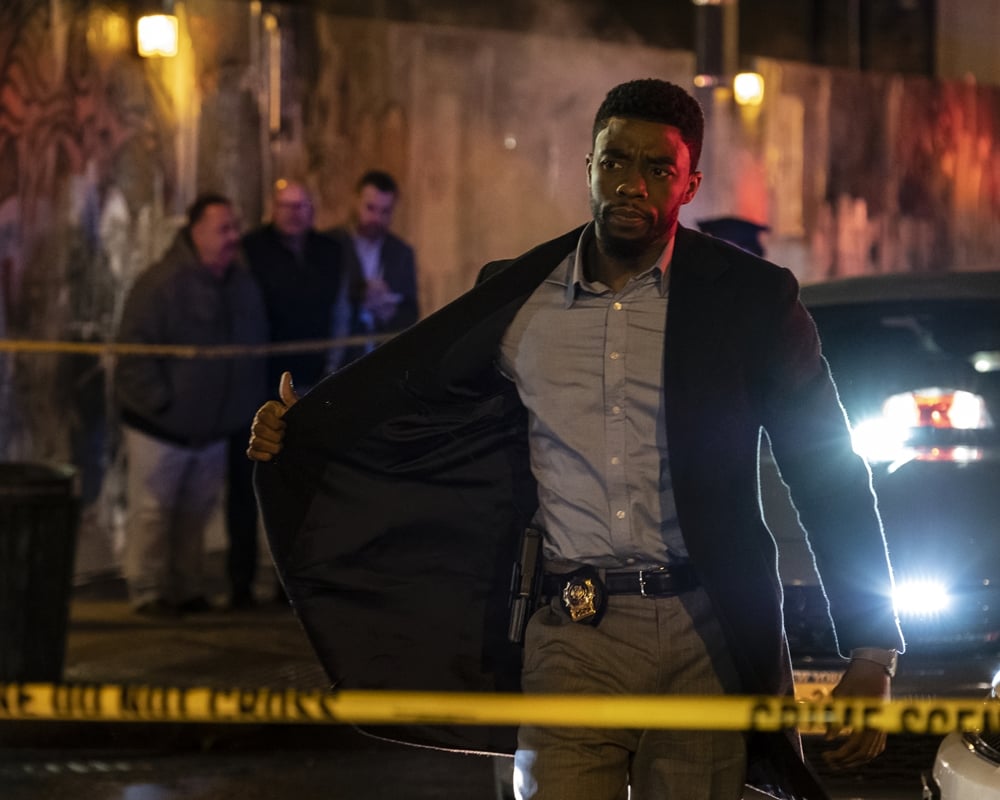 "I thought it was less action and it ended up being just as much, partially because it is a chase," Boseman said. "I'm telling you, my team, my agents, they keep saying, 'You need to do a movie where you don't have to do such much action.'"
The cast of '21 Bridges' pushed him further
Chadwick Boseman had costars who ran for real, so Boseman had to catch up. James played Jesse Owens in the movie Race so he set the pace.
"It was like no, you're going to have to run because they are going to go for it," Boseman said. "We were pushing each other. He's Jesse Owens, I'm Jackie Robinson."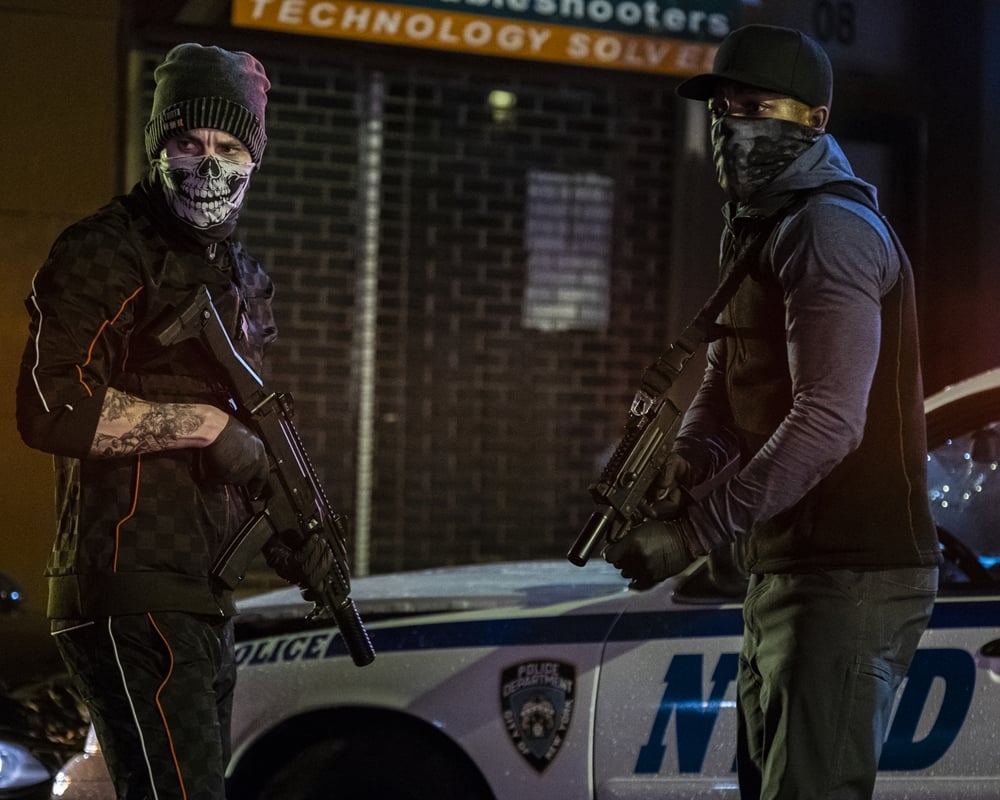 Sienna Miller plays Davis's partner, Frankie Burns. She was just fast on her own.
"I think the first time she ran, I think we were running to the car outside. I was like okay, we'll jog to the car. I'm always looking for when I don't have to run. I've run so much, I'm like okay, I know I gotta run later in the movie but I'm going to jog to this car right now. We're still thinking about what we're going to do, and she took off. I said well, I can't get beaten. So I had to kick into gear because I said oh, she can run. It put the fire under me like now I've got to run every take now because she's going to beat me."

Chadwick Boseman, 21 Bridges junket, 11/10/19
'21 Bridges' kept Chadwick Boseman up all night
21 Bridges takes place over the course of one night in New York City. It takes much longer than that to film a movie, so the cast were on a night shoot schedule for the duration.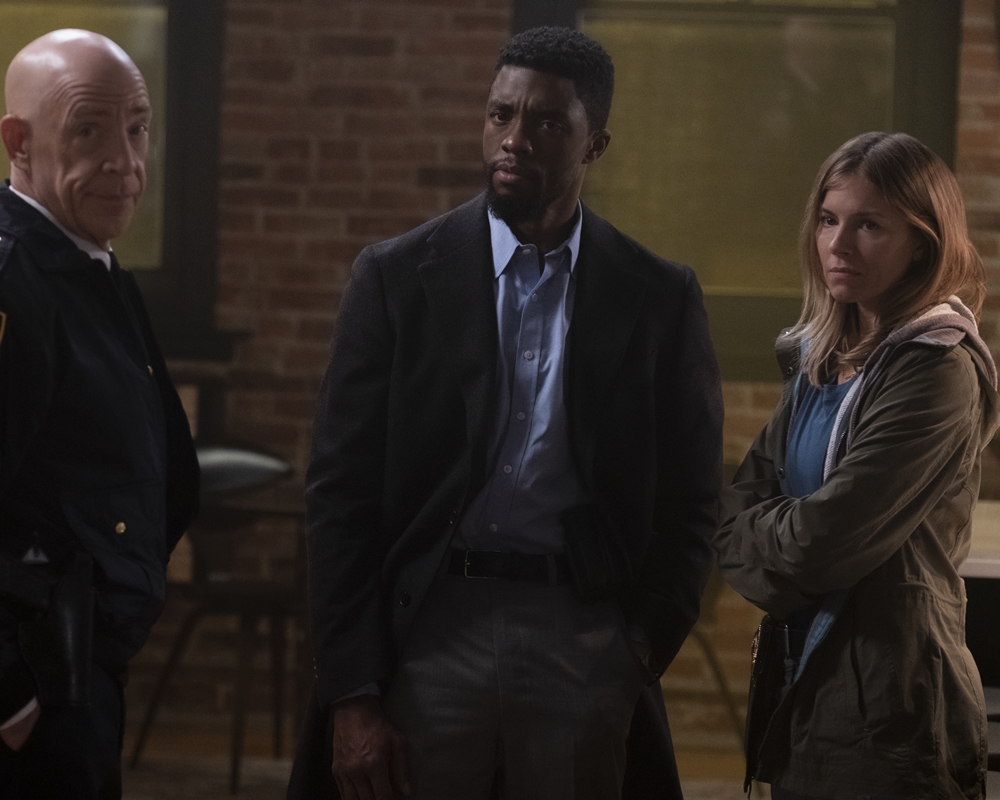 "It literally wears on you that we are on that schedule for six days a week," Boseman said. "[We get] a day off but you can't get off the night schedule because you've got to go right back to it. You're playing the circumstances of the scene but you're tired for real after doing that for a month and a half. Cranky."