Is Channing Tatum's 'Gambit' Movie in Trouble?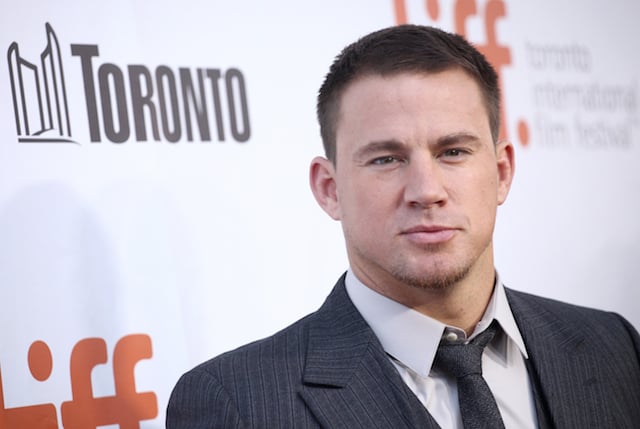 After losing its original director and scrambling to find a replacement, Fox's upcoming Gambit movie, starring Channing Tatum, has officially been delayed once again. Just months after the studio dropped the X-Men spin-off from its release schedule, production on the film has been pushed back once again, to late 2016.
Gambit was initially scheduled to hit theaters on October 7 of this year, but the movie has been plagued with problems that have kept it from even heading into production. Since initially announced, there have been numerous reports of disputes over budgetary issues. In July, it was revealed that the film's production budget was just north of $150 million, a number that put the project at a much bigger intended scale than most had expected. That same month, Gambit caused another stir when it was reported that Tatum was considering leaving the film over salary disagreements. He ended up closing a deal with the studio shortly after.
But the issues didn't end there. In September, original director Rupert Wyatt left the project, citing a scheduling issue after filming was reshuffled to later in the year. At the time, there was speculation over the real reason for Wyatt's departure,  with some rumors claiming that disagreements over script and budget may have played a part in his exit. But the director himself insisted it was just a matter of timing. Gambit was initially expected to start in November, but was eventually pushed back to March, reportedly interfering with Wyatt's schedule.
With Gambit reportedly remaining a priority for Fox, it was unclear how exactly Wyatt's departure would affect the movie's planned schedule and release date. The studio had a tough time locking the director down in the first place, with four high-profile filmmakers (including Darren Aronofsky and Bennett Miller, who directed Tatum in Foxcatcher) reportedly turning down the gig before he signed on. Following his exit, Fox was then left scrambling for a replacement on an even tighter turnaround.
The project finally began getting back on track in November, with Fox hiring Edge of Tomorrow director Doug Liman to replace Wyatt behind the camera. At the time, production was still expected to start in March, but the release date was unclear. Now, it's official: we definitely won't be seeing Gambit until late next year, at the earliest.
According to BoxOffice.com, Fox has not only pulled Gambit from its release schedule, it's also set the premiere dates for two still-unannounced Marvel movies. The first one is set to arrive on October 6, 2017 and another on January 12, 2018. Again, the studio has not confirmed what titles will take up these premiere slots, but fans are already speculating that one of them will likely be reserved for the developing Deadpool 2.
It was initially thought possible that Gambit will be slotted into the other date. As many have already pointed out, the October date is essentially the same as Gambit's originally scheduled premiere, just pushed back a year. But now that production has been pushed back once again, the 2017 date probably wouldn't be enough time to allow Liman to rework the project to match his vision and get the movie back on track (barring even more unforeseen problems, that is).
Whatever the case is, Gambit fans shouldn't lose all hope just yet. In May, X-Men producer Simon Kinberg told Flickering Myth that Tatum and the studio are still committed to making the film, but that the project was delayed only to ensure that they get the script and tone right. "We've got to get the script right. We just didn't get the script to the place where we all thought the movie deserved," Kinberg said, adding that the screenplay is now close to completion. "So we're still working on the script. We're very close, actually, to being done with the script."
With the script close to being finished, Kinberg says the project could start filming as early as this year. "Channing [Tatum] has a couple of movies he has to shoot, but that we would shoot at the end of this year, or the beginning of next year," he said, assuring fans, "It's looking really good"
Viewers will have to stay tuned to hear more about exactly where the movie stands. In the meantime, Tatum is next set to star in an untitled musical comedy opposite Joseph Gordon Levitt and the upcoming 23 Jump Street/MIB crossover.
More From Entertainment Cheat Sheet:
Want more great content like this? Sign up here to receive the best of Cheat Sheet delivered daily. No spam; just tailored content straight to your inbox.