Channing Tatum's Gambit: What We Know About the 'X-Men' Spin-Off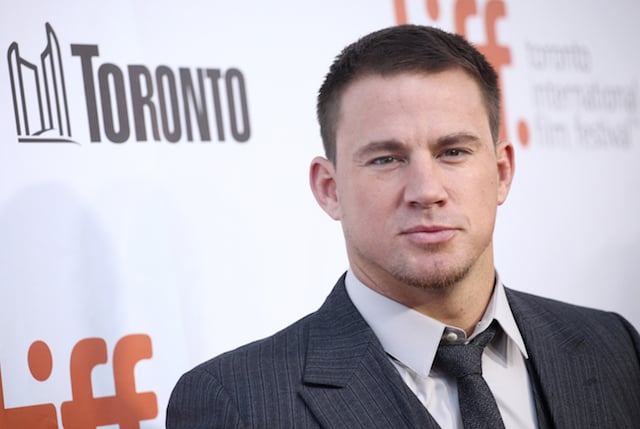 Channing Tatum will officially star as Gambit in his own standalone X-Men spin-off film. Though producers first confirmed that the Magic Mike star had been cast as the card-throwing mutant earlier this year, it was unclear whether the character would appear in a supporting role in one of the franchise's upcoming installments or as the lead in his own solo movie. After months of speculation, it looks like fans are now finally getting some answers.
According to Deadline, Fox has already hired writer Josh Zetumer (Robocop) to pen the Gambit film screenplay, which will be based off of X-Men writer Chris Claremont's 1990 version of the character. In addition to starring in the flick, Tatum is also set to produce with his Free Association partner Reid Carolin, The Donners' Company's Lauren Shuler Donner, and Genre Films' Simon Kinberg.
Gambit, also known by the name Remy LeBeau, has the ability to mentally create, control and manipulate pure kinetic energy, which he infuses into objects that then explode and release a powerful charge. Before Tatum was recently cast in the role, Taylor Kitsch (Friday Night Lights) previously portrayed the character on the big screen in 2009's X-Men Origins: Wolverine. However, Kitsch's individual performance got mixed reviews from fans and critics alike, as did the movie as a whole. Since then though, the series has undergone a revival of sorts with the fresh cast of the hugely successful X-Men: First Class coming into play. With X-Men: Days of Future Past essentially hitting the reset button on Origin's timeline, it seems to be the prime time for the Louisiana-born Gambit to make a comeback.
The storyline for the upcoming solo movie is being kept under wraps, but Tatum — who has long since been expressing interest in the character — gave viewers some vague insights into their plans earlier this month. "I don't want to give too much away because we don't know that much right now other than who Gambit is," Tatum told MTV. "We really do want to try our hardest to give something fresh. We're obviously going to go for the saving the world superhero movies eventually, but not for the first one."
It's not a surprise that the studio would want to give Tatum his own movie, given his history of box office success as a leading man. However, it still remains unclear whether the now-confirmed standalone film will mark Tatum's debut as the character (which is how the studio reportedly plans to introduce their other upcoming superhero, Deadpool) or if he'll make an appearance prior to the solo movie in 2016's X-Men: Apocalypse, as initially rumored. The latter film is taking place in the early 1980's, a decade after Days of Future Past, and will feature new actors stepping into roles such as Cyclops, Jean Grey, and other past X-Men favorites. With that in mind, it still seems possible he could show up in Apocalypse as a means of introducing him to viewers before his solo adventure.
No director or premiere date has been set for the Gambit movie, but it's unlikely it'll premiere before 2017, as the flick is only the latest to be added to the busy, upcoming X-Men movie slate. Fox currently has a lineup set through 2018, including 2016's Apocalypse and another Wolverine film in 2017. Deadpool and X-Force are also reportedly in the works, although neither has a scheduled release date just yet.
As for Tatum, he also has a jam-packed schedule. He's currently featured in Bennett Miller's Foxcatcher, a performance that has earned him Oscar buzz. Next up, he'll star alongside Mila Kunis in February's sci-fi space opera Jupiter Ascending, premiering in February, and is also starring and producing Magic Mike XXL, due out in July 2015.
More from Entertainment Cheat Sheet:
Want more great content like this? Sign up here to receive the best of Cheat Sheet delivered daily. No spam; just tailored content straight to your inbox.