Charlamagne Tha God: From Ruthless Radio Host to $250k Donations to Charity
Charlamagne Tha God was once defined as being one of the most feared hosts on the radio. He made it a point to ask tough questions, give his honest and unbiased opinion and tell it the way he saw fit despite the feelings of others. The former Wendy Williams protegee made himself an enemy of many celebrities along the way. Over the past few years, however, the host has opted for a more positive public image.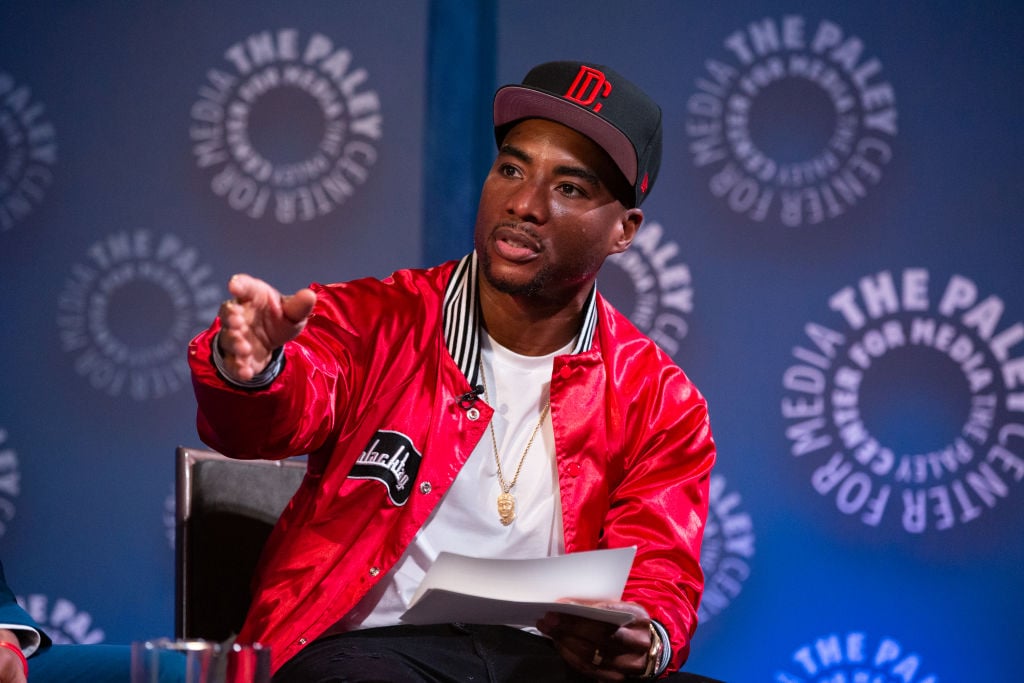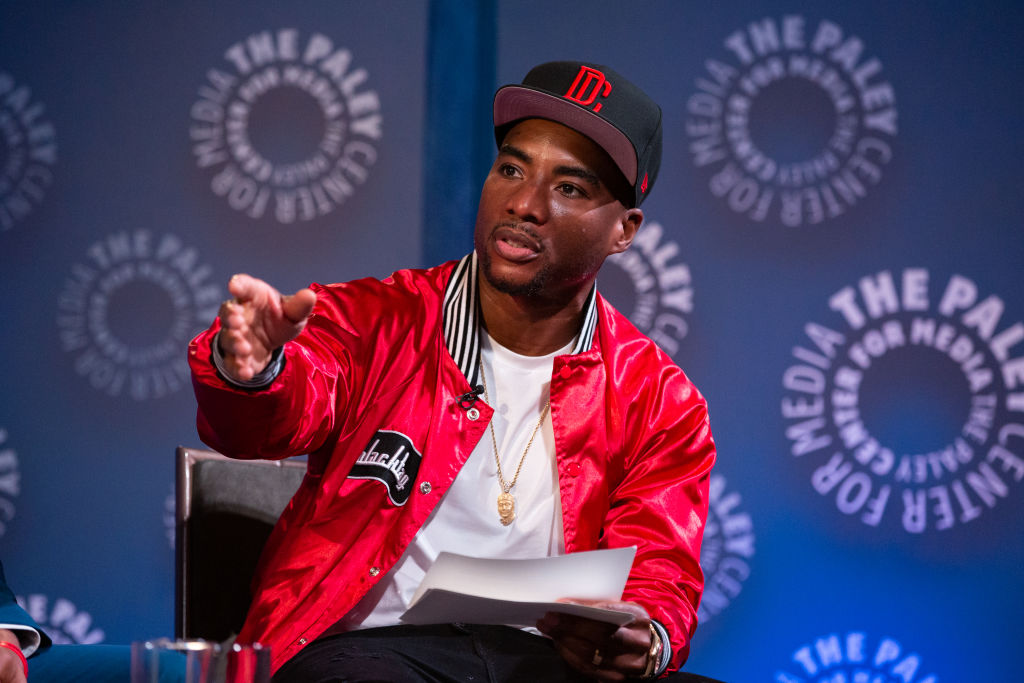 The once brash personality has aligned himself with causes related to family, mental health and wellness. He's become a New York Times best-selling author and has made it his personal mission to spread positivity energy and messages with his platform. Charlamagne has also begun to donate more time and money to charitable efforts important to him and recently did so by donating $250,000 in the name of education.
Charlamagne Tha God as "ruthless" radio host
The South Carolina native began his radio career in his home state. The high-school dropout ran into legal trouble and it was a stint in the county jail that made him think twice about the dark road he was traveling on. After being released from the county jail, he began attending night school to earn his high school diploma and eventually landed a job as a radio intern.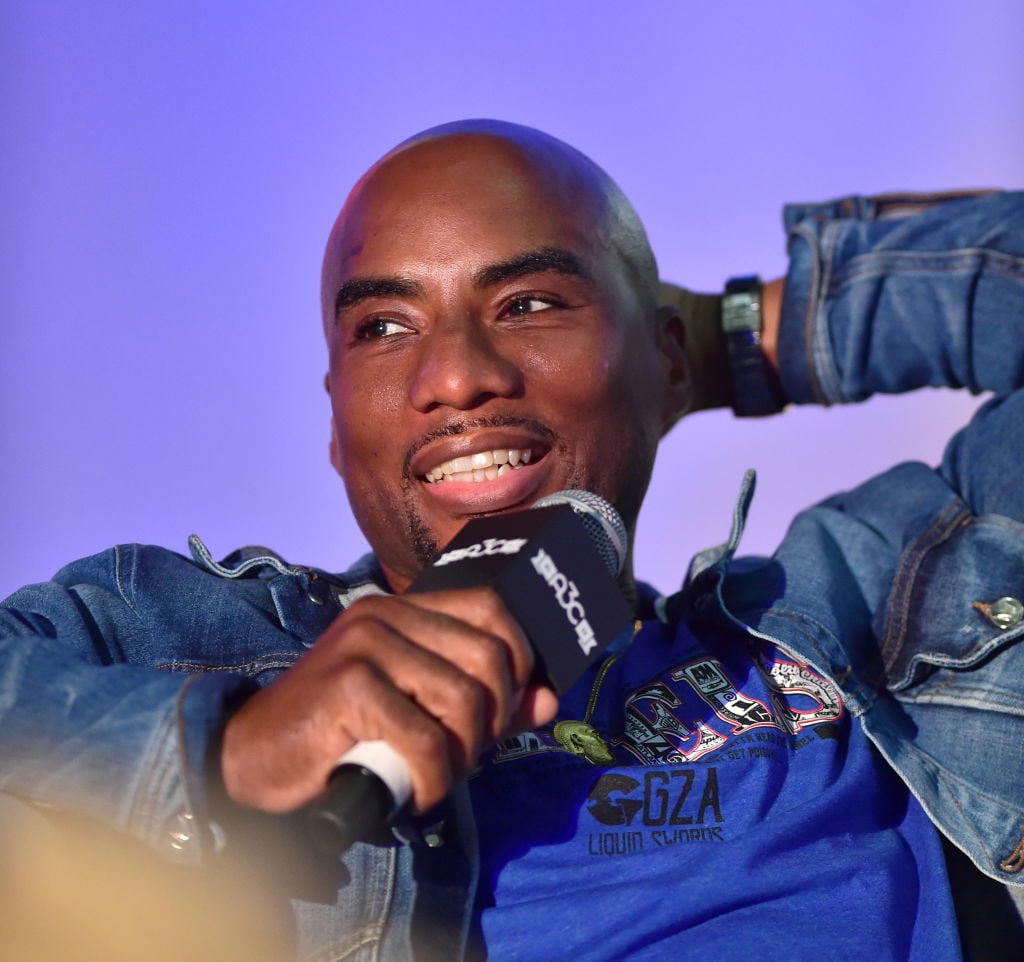 He went on to work under the tutelage of Wendy Williams on her Philadelphia radio show. Learning from his mentor, he developed an unorthodox and upfront questioning style of his guests, causing several on-air feuds between him and celebrities. After so many rifts due to his personality, he was laid off in 2008 and returned to his hometown. The relationship between Charlamagne and Williams fizzled due to conflict between her husband and her colleague and they eventually did not speak for over a decade. Charlamagne was unemployed for almost two years before he landed the job that would be his biggest radio gig.
In 2010, Charlamagne began hosting The Breakfast Club, alongside DJ Envy and Angela Yee, in New York City. Common topics of discussion on the daily morning show are celebrity gossip, politics, dating and celebrity interviews. The show is now broadcasted on national television on Revolt TV. 
Charlamagne Tha God works to change his public image
While working on The Breakfast Club, Charlamagne gained a reputation as being unapologetically rude and oftentimes sexist due to the nature of his questions during interviews. He became particularly known for harsh comments made during his Donkey of the Day segment on The Breakfast Club where he gives someone a thumbs down for something he perceives as dumb. He's since changed the direction of his segment to go towards holding people accountable for mistakes, including himself.
With young daughters watching from home, Charlamagne made a conscious effort to change his image. He began appearing on television programs to give more thought-provoking opinions on pop culture and social issues and became a cast member on the MTV2 show, Guy Code. He also starred on the MTV2 show Charlamagne & Friends and, with fellow MTV2 personality Andrew Schulz, and co-hosted The Brilliant Idiots podcast.
Charlamagne expanded his profile further by becoming an author. In 2017, his book Black Privilege: Opportunity Comes to Those Who Create It, became a New York Times best-seller. Steven Kurutz of The New York Times gave the book a positive review, describing it as "a street-smart self-help guide." His second book, Shook One: Anxiety Playing Tricks on Mewas released in October 2018.
Charlamagne Tha God donates $250k for college scholarships at historically black university
Charlamagne has participated in various charitable efforts on his radio show along with his co-hosts. Every year, The Breakfast Club hosts its #Change4Change fundraiser during the live broadcast of the show during the holiday season. Listeners can donate via text message or online. Some of the efforts they've supported include PROJECT 375, $200,000 to benefit  — an organization run by former NFL star, Brandon Marshall, whose mission is to raise awareness of mental health, ending the stigma, and raising funds for treatment. The radio host helped to successfully raise over $200,000 to support the organization in 2018. 
Charlamagne is now taking his charity work to new heights. Over the weekend, he visited South Carolina State University and gifted the historically black college with a $250,000 check to start a scholarship fund named after his mother, who also attended South Carolina State.
The Ford Family Endowed Scholarship Fund was established to provide scholarships to women majoring in English, Communications or anything mental health related. All concentrations are close to the media mogul's heart as his mother was an English major, he works in broadcast radio and his sister works in the field of mental health. 
Way to put your money where your mouth is Charlamagne!