Cheaters: 25 of Hollywood's Most Shocking Celebrity Affairs
Over the years, we have watched many celebrity couples fall in love and walk down the aisle, but that doesn't always mean it's happily ever after. Actually, it seems like celebrity relationships often end with resentment and bitter divorces.
During or after the divorce, we often find out the gritty details of what led to the couple's split. Sometimes it's because someone was cheating and got caught. Other times, the affair was shocking because of how the cheater got caught.
So, which celebrities surprised us with their infidelity? Here are the 25 most shocking celebrity affairs ever, in order from least to most unexpected.
25. Arnold Schwarzenegger and Mildred Baena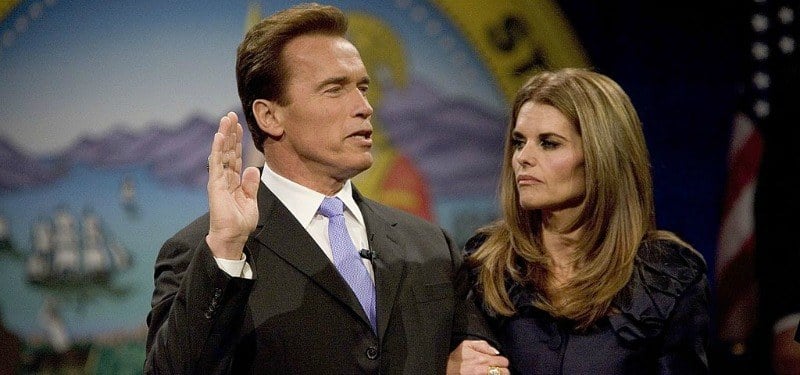 The actor and former governor has been married to Maria Shriver for over 25 years, but not without scandal. It was revealed that Arnold Schwarzenegger fathered a son with their maid, Mildred Baena. The son reportedly looked so much like his father that Shriver was suspicious.
"Maria would ask if I needed to talk to her," said Baena according to People Magazine, "and I kept saying no. Finally, she asked point blank. Maria asked me directly if Joseph was Arnold's son, and I just broke down. I dropped to my knees and I was crying, saying that yes he was and I was so sorry."
The married couple separated in 2011, but are still married to this day.
24. Jesse James and multiple women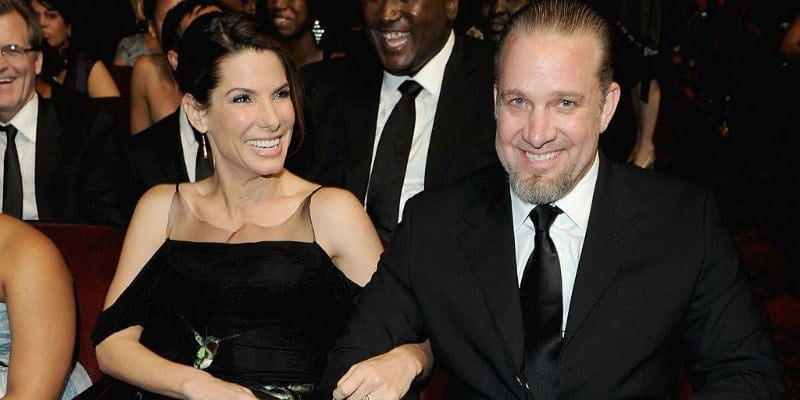 Jesse James and Sandra Bullock were still married when multiple women came forward in 2010 saying they had had affairs with James. There was reportedly at least four women who he cheated on Bullock with. The married couple ended up getting a divorce later that year.
James is resentful over the public backlash. "Yeah, I did cheat on my wife," James said according to the Daily Mail. "Yeah, I stood up and took accountability for it and apologized. And that's end of story … The easy [potshot] is like, 'Oh, well you cheated on Sandra Bullock.' That's the world's easiest comeback."
23. Hank Baskett and a model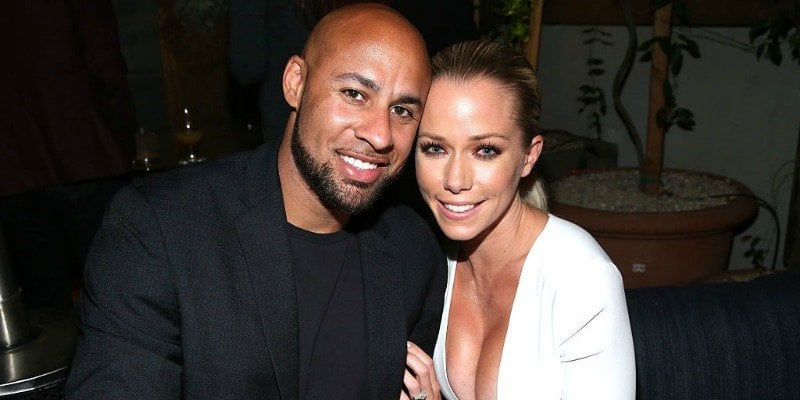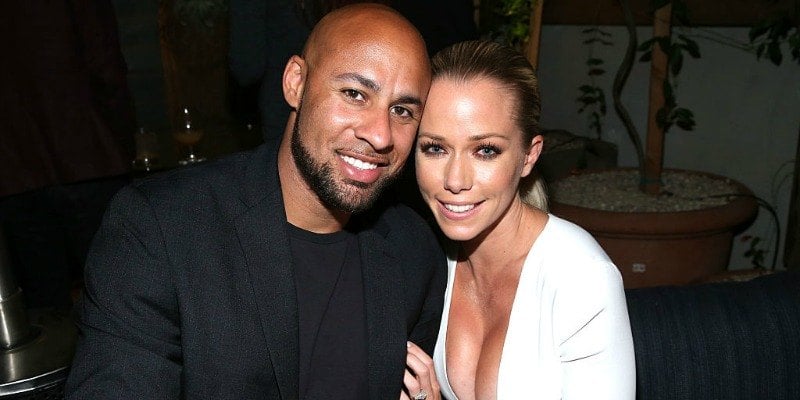 The married couple, Hank Baskett and Kendra Wilkinson, starred on reality television together, so it was very shocking when it came out that he reportedly cheated on Wilkinson while she was pregnant. After the news came out, Baskett opened up about the situation.
"I messed up," he told People Magazine. "I put myself in a bad situation. And everything through me brought pain upon this family." He claimed he was trying to buy some pot when he went to a bathroom and found two transgender women making out and one was nude. He then claimed one of them fondled him.
"I didn't engage in anything," he continued. "It was like a bank robbery. You never know when you'll freeze. I don't know if it was a couple of seconds or 15 seconds, because all I was saying was get out, get out, get out." The two have moved on from the situation and are still together.

22. Madonna and Alex Rodriguez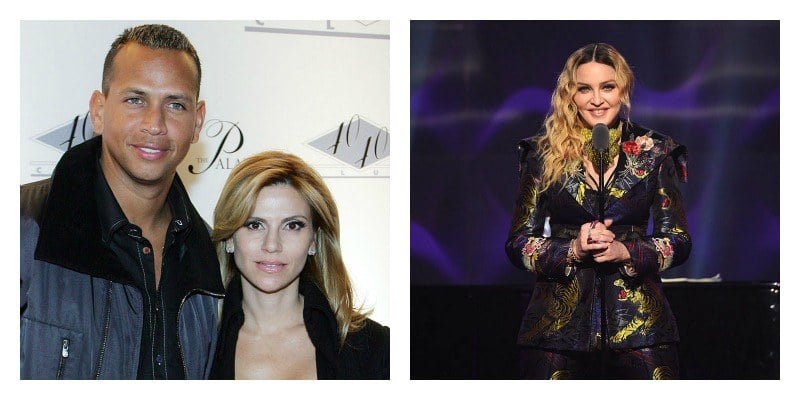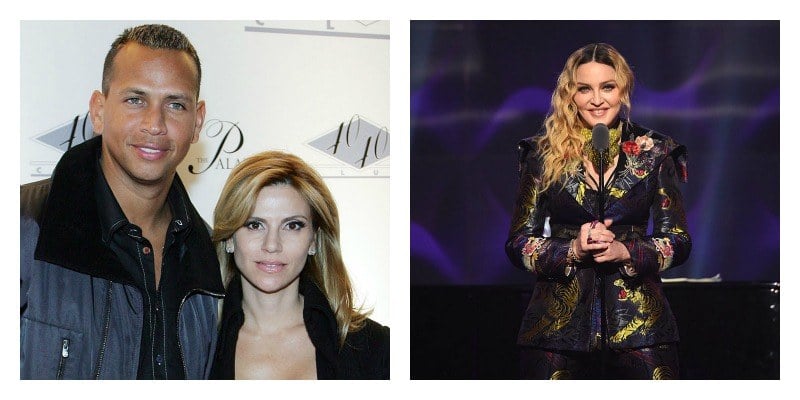 The baseball player was married to Cynthia Scurtis when he had an affair with Madonna. This was reportedly the last straw for Scurtis. "The embarrassment over Madonna was the last straw," a source told People Magazine. "She flew to Paris to get out of town before everything blew up between them."
The two ended up getting a divorce. Madonna was also married at the time and denied rumors of an affair.
21. LeAnn Rimes and Eddie Cibrian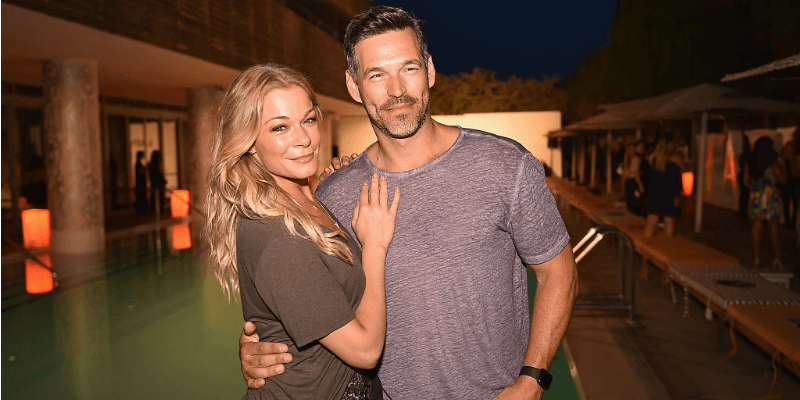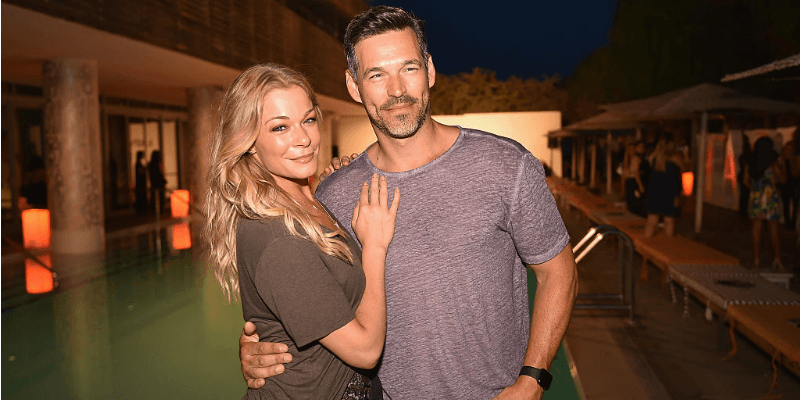 Both actors were married when they met on the set of Northern Lights. It wasn't long until it came out that the two were having an affair. Rimes' husband, Dean Sheremet, revealed how he felt while visiting the show's set.
"I felt like this pathetic husband hanging around. I was very aware of how others were looking at me. … I was like, 'Why am I here? I don't need to be babysitting someone on set.'" Both Rimes and Cibrian got a divorced from their spouses and then got married.

20. Hugh Grant and a sex worker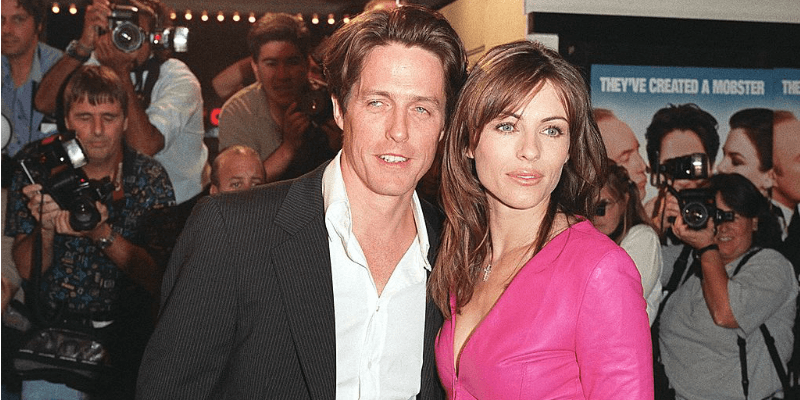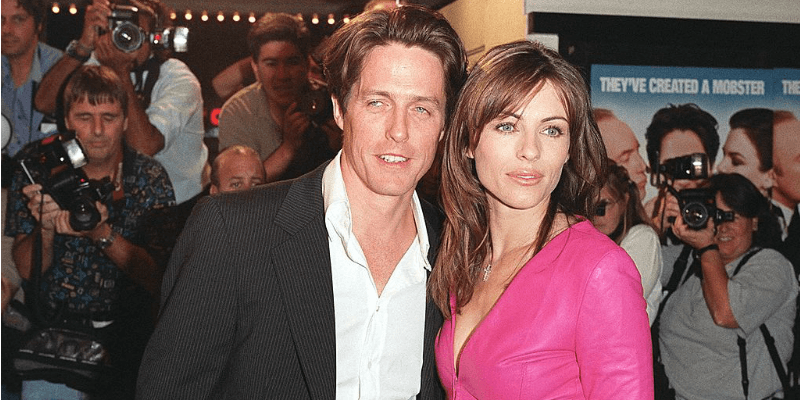 The actor was with actress Elizabeth Hurley when he was caught and arrested for having sex in a car with a sex worker in 1995. He allegedly paid her for $60 for oral sex, according to The Guardian. The couple tried to make it work, but eventually broke up in 2000.
Grant and Hurley have managed to stay friends after all these years. He is the godfather of her son and she is the godmother to one of his daughters, according to Us Weekly.

19. Meg Ryan and Russell Crowe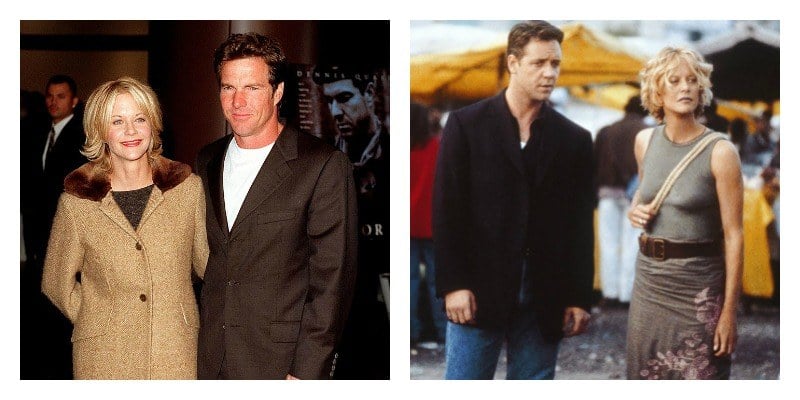 Meg Ryan was married to Dennis Quaid when she started working on the thriller, Proof of Life. Russell Crowe was her co-star and things started heating up to the point that they reportedly had an affair. This led to a pretty messy divorce for Ryan, while Crowe was with actress Danielle Spencer at the time.

18. Kobe Bryant and a hotel concierge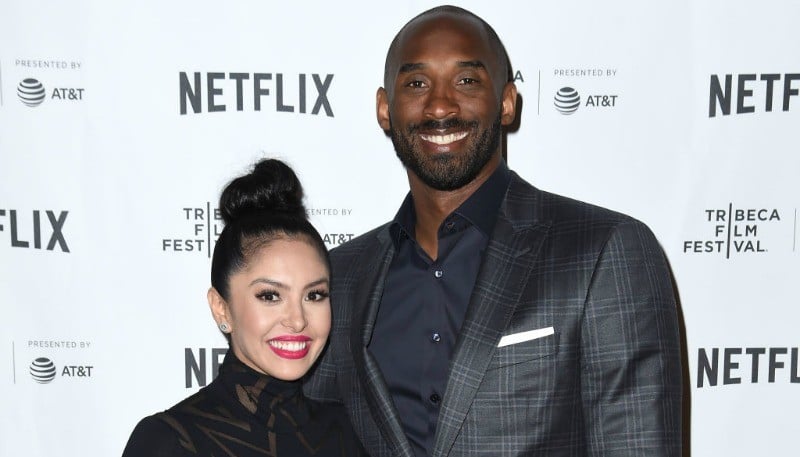 The basketball player was in hot water for cheating on his wife Vanessa, and for being accused of sexual assault. A female concierge claimed Kobe Bryant asked her to go up to his room where they began kissing consensually. She then claimed he started groping her and that's when she tried to get away. He then allegedly grabbed her by the neck and penetrated her when she told him to stop.
This case made it to court. Evidence from her medical examination was used, including a bruise on her neck and lacerations on her vaginal wall, according to The Hollywood Reporter. The alleged victim refused to testify, so prosecution dropped the case.
Bryant made headlines three days after he was charged because his wife was photographed rocking a huge ring. It was referred to as an "apology ring" worth $4 million. The two are still married today.
17. Kristen Stewart and Rupert Sanders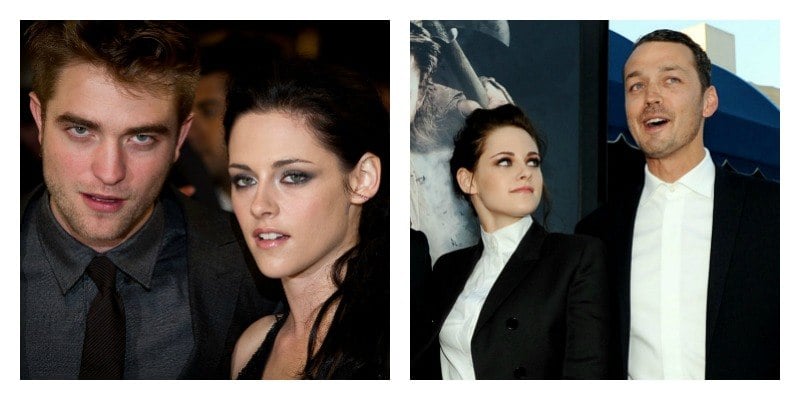 At the time, the actress was dating her Twilight co-star, Robert Pattinson. But she ended up breaking his heart along with fans of the vampire movies, when she was photographed with Snow White and the Huntsman director, Rupert Sanders. Eventually, she and Pattinson broke up.
"I lit my universe on fire and I watched it burn," she told Marie Claire. "Speaking very candidly, it was a really traumatic period in my early 20s that kick-started something in me that was a bit more feral."
16. Hulk Hogan and Heather Cole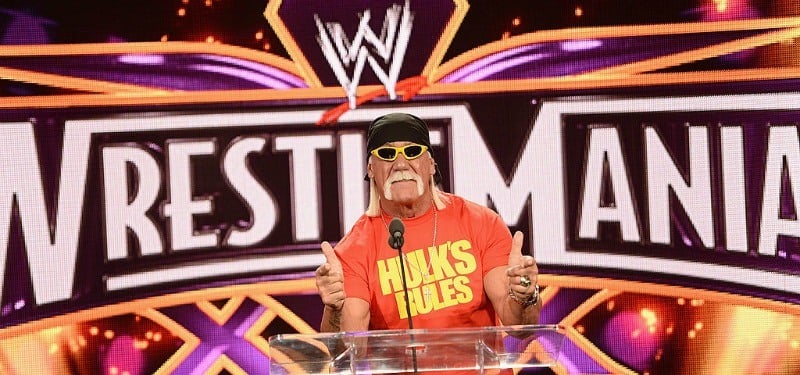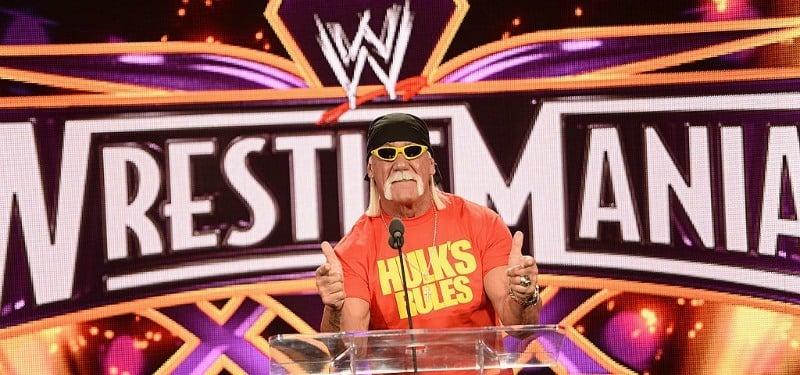 A sex tape was released of Hulk Hogan having sex with Heather Cole in 2012. She was married to his friend, Bubba the Love Sponge. Hogan ended up suing Gawker for releasing the tape. Cole then revealed in court that the situation wasn't exactly cheating since her husband asked her to have sex with Hogan, according to the NY Daily News.
15. Katharine McPhee and Michael Morris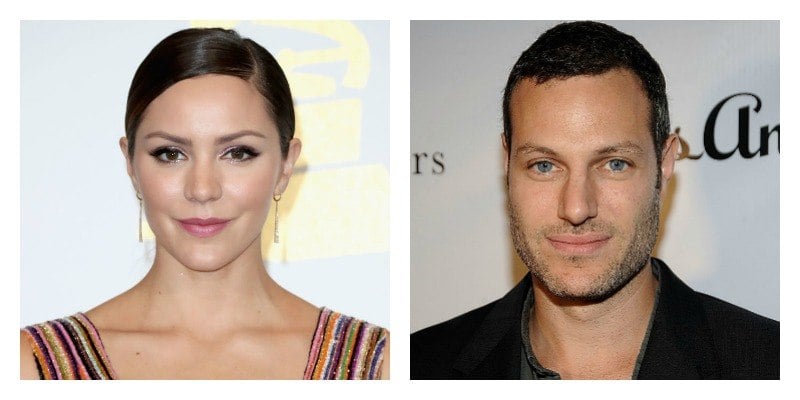 The Smash actress had an affair with the show's married director, Michael Morris. She was married to Nick Cokas when she was photographed kissing Morris. McPhee ended up getting a divorce, but when asked if she would change things if she could go back, she said no.
"I don't have any regrets," she told Ocean Drive magazine. "All of the choices I made I learned from in a really deep way."
14. Marilyn Manson and Evan Rachel Wood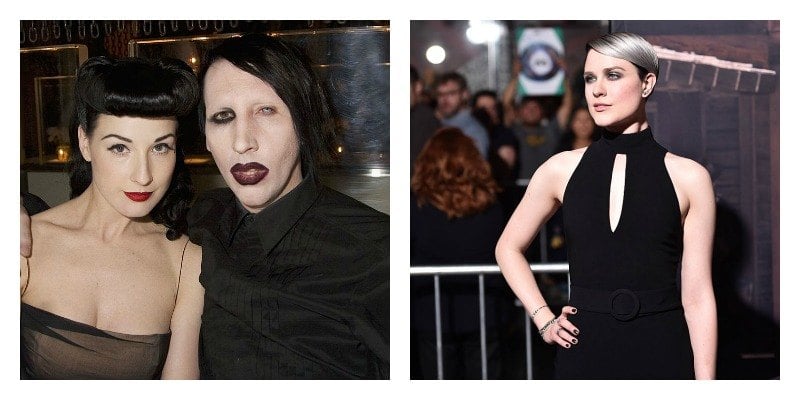 Evan Rachel Wood met the metal star when she was 18 years old. The two started dating when he was still married to Dita Von Teese. Manson later got a divorce and continued his relationship with Wood. They eventually got engaged, but broke it off before walking down the aisle.
"Most teenagers are searching for identity, and I was thrown into a situation where I was supposed to have that already figured out," explained Wood to Rolling Stone. "Then you're demonized for figuring it out and getting messy. People would call me a wh*re when I walked down the street, and you can't not be hurt by that."
13. Tori Spelling and Dean McDermott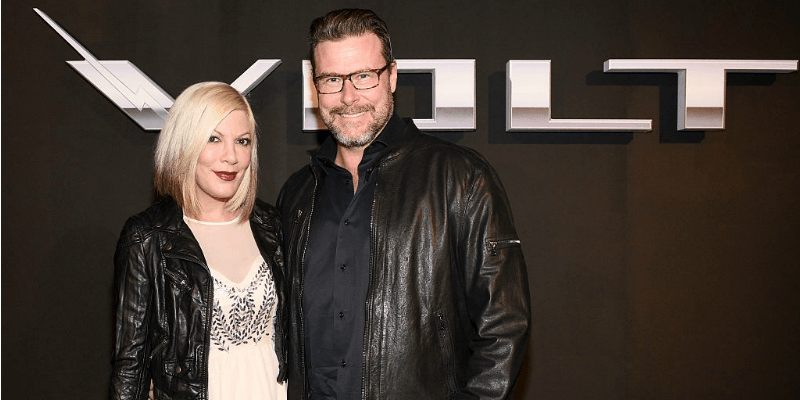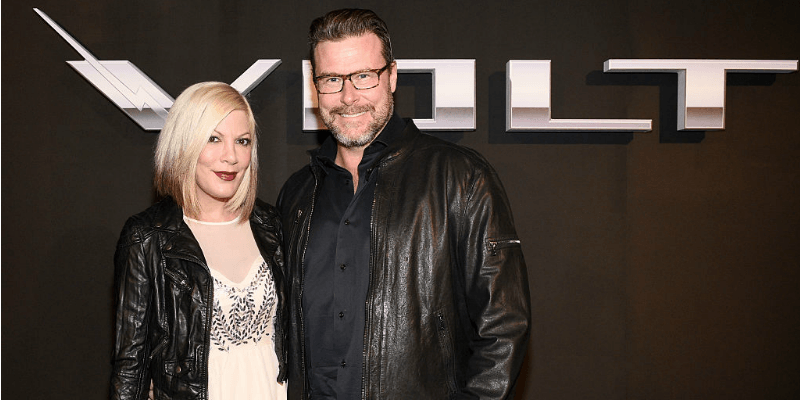 Initially, Tori Spelling was married to Charlie Shanian and Dean McDermott was married to Mary Jo Eustace. Spelling and McDermott started working together on the TV movie, Mind Over Murder, when they started their affair. Both of them got divorced and ended up getting married. They then starred on a reality television show together.
"I mean, he was married. … We had sex the first night we met," Spelling later revealed on True Tori. 
What is even more interesting is that McDermott was later caught cheating on Spelling. "Dean and I met when we were both married to other people, so now that this has happened to me, I know a lot of people are like, 'Well, karma's a b*tch,'" she continued.
12. Frank Sinatra and Ava Gardner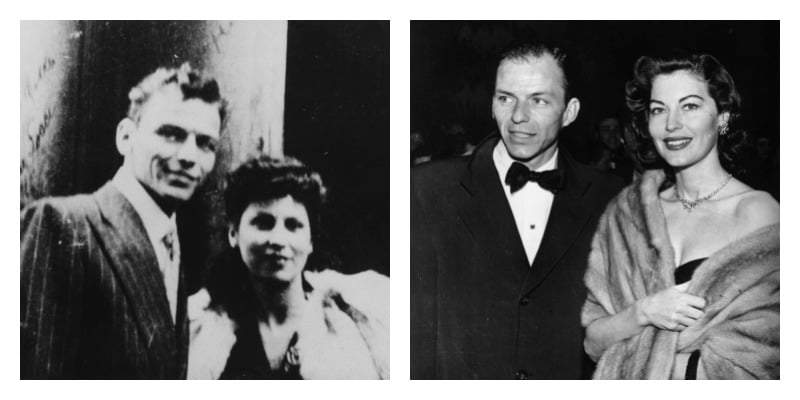 The crooner and actress had an affair while Frank Sinatra was still married to his first wife, Nancy. He eventually left Nancy for Ava Gardner, who he married in 1951. The drama didn't stop there. Sinatra was also unfaithful to Gardner in their marriage, so they got a divorce in 1957.
11. Robin Thicke and a woman at a club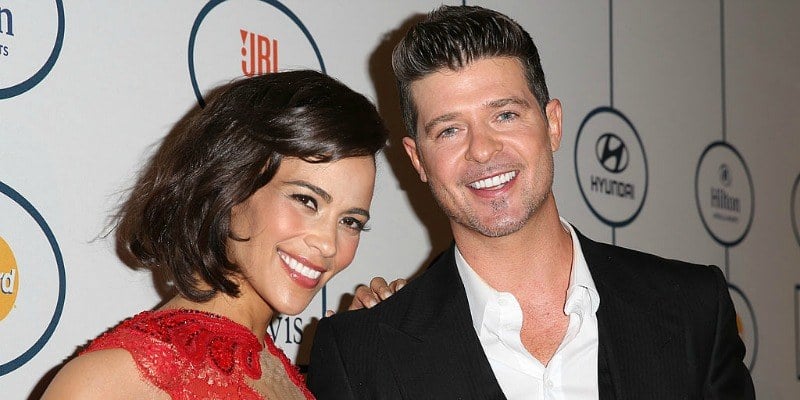 The R&B singer was married to Paula Patton when pictures of him hanging with another woman in a club were released. In a mirror reflection, Thicke can be seen grabbing the woman's butt. It wasn't long afterward that the couple announced they were divorcing.
This was reportedly not the only time Thicke was unfaithful. Patton wrote in court documents that in 2013, after celebrating Valentine's Day together, she "later learned that after I had fallen asleep, Robin had attempted to have sex with some girl in the second bedroom. …When I confronted Robin about this, he admitted to attempting to have sex with the stranger, but stated that he ended up being unable to do so because of the amount of cocaine that he used that evening had caused him to be unable to perform."
10. Gavin Rossdale and the nanny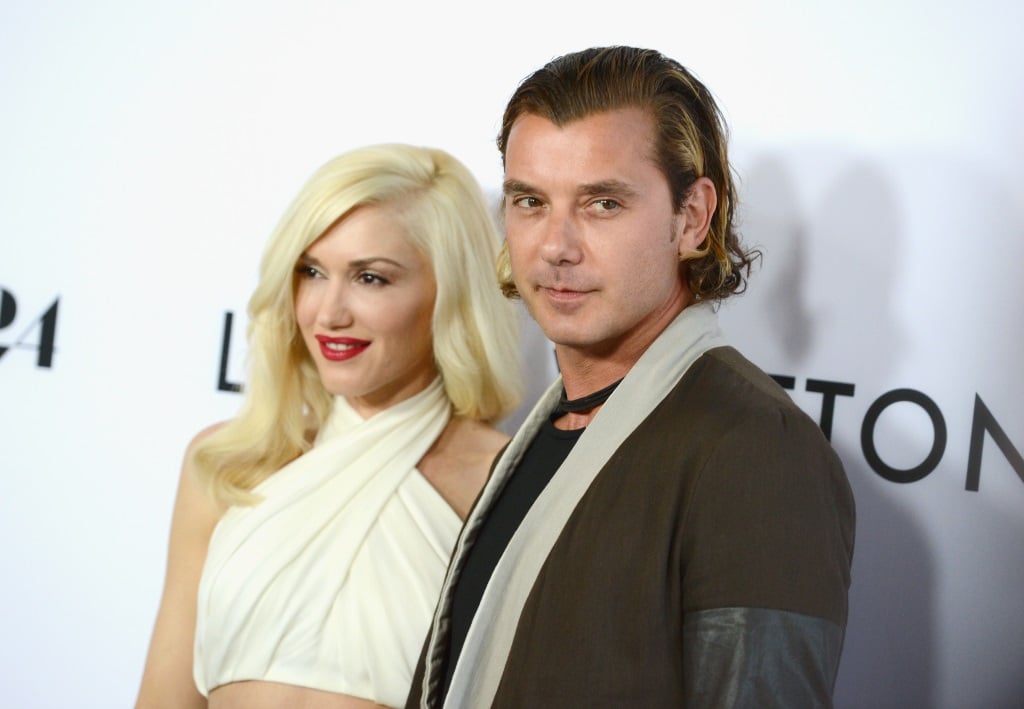 It's certainly not surprising when a husband in Hollywood is caught cheating with the nanny. But what made this affair shocking was how Rossdale got caught. His wife, Gwen Stefani, found out thanks to the power of technology.
"The iPad was linked to Gavin's phone," a source told Us Weekly. It was there that explicit texts and nude photos between Rossdale and one of the nannies were found. "One of the other nannies discovered the exchange and told Gwen."
The nanny was fired, and it didn't take long for Stefani and Rossdale to get a divorce. Stefani then moved on to country music star, Blake Shelton, once she started judging on The Voice.

9. Tiger Woods and multiple women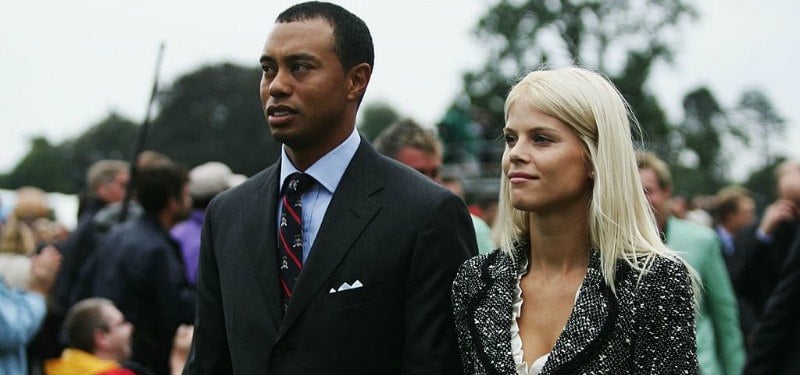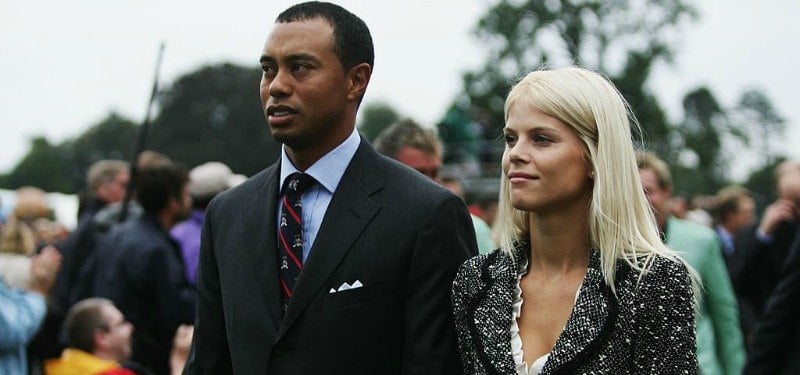 The golf pro flew under the radar of celebrity gossip for the longest time. But that changed when his wife, Elin Nordegren chased him with a golf club. He tried to get away in his 2009 Escalade only to crash into hedges, according to the New York Post.
It was later revealed that Woods was cheating on Nordegren with multiple women. A voicemail he left on one of his mistresses' phones was also released to the press.
Hey, it's, uh … it's Tiger. Can you please take your name off your phone? My wife went through my phone and, uh, may be calling you. So if you can, please take your name off that. And, um … just have it as a number on the voice mail. OK? You got to do this for me. Huge. Quickly. All right, bye.
It later came out that the professional golf player cheated on his wife with as many as 13 women. Three years after the scandal, their divorce was finalized.

8. Simon Cowell and Lauren Silverman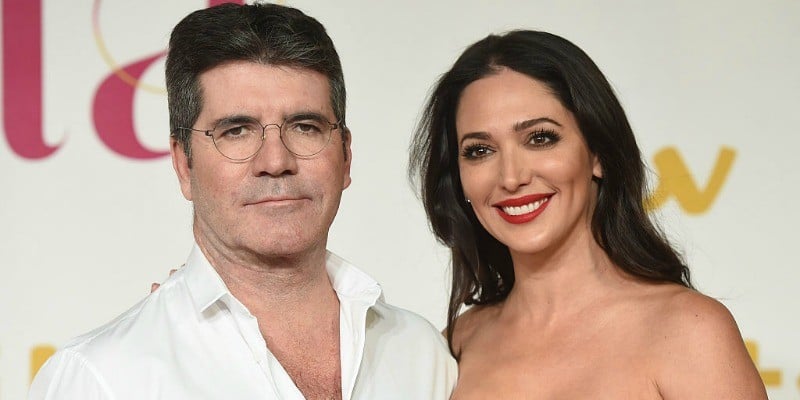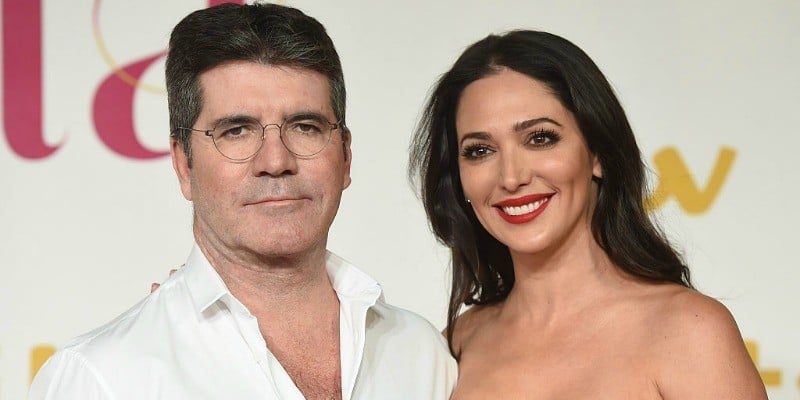 The music producer and reality TV judge made headlines when news came out that he was expecting a baby with his friend, Andrew Silverman's estranged wife, Lauren Silverman. According to Us Weekly, the two started their affair in 2009 while she was still married. This was four years before she got pregnant with Cowell's child.
So how does Cowell feel about the affair? "I regret that part," he said according to the Mirror. "But then, of course, you have a baby and you look at the baby and you kinda go 'this is what happened from it.'"
The two married in 2013.
7. Ozzy Osbourne and a hair stylist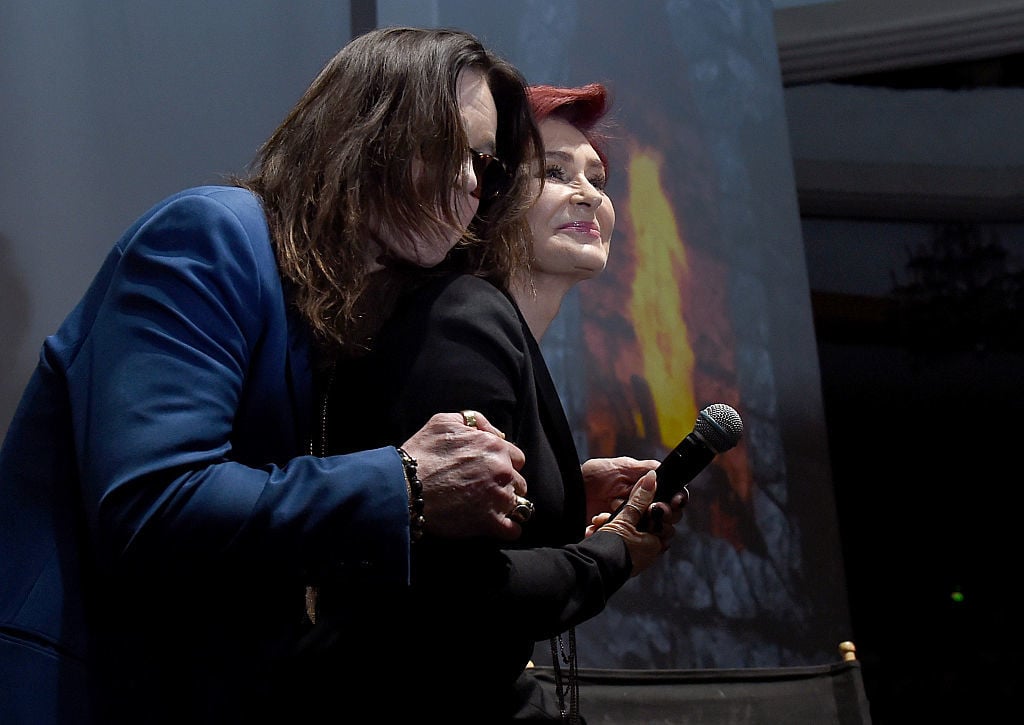 The Black Sabbath frontman has been married to Sharon Osbourne since 1982, a length of time that is rare for celebrities. So it was very shocking when it came out that he was cheating on his wife with a hair stylist. Once again, a famous husband was caught through technology.
"Sharon found out about the affair by searching through Ozzy's emails," a source said according to the Mirror. "She was upset that he was supporting this woman!" Their daughter, Kelly, outed the hair stylist by tweeting her number with: "Anyone looking for cheap chunky LOW-lights a blow out and a blowjob call ***********."
When Sharon returned to The Talk she opened up about her decision to leave him. "I'm 63 years of age and I can't keep living like this. He's given me an unbelievable life and he's given me three gorgeous children and I love him." The two are still married.

6. Angelina Jolie and Brad Pitt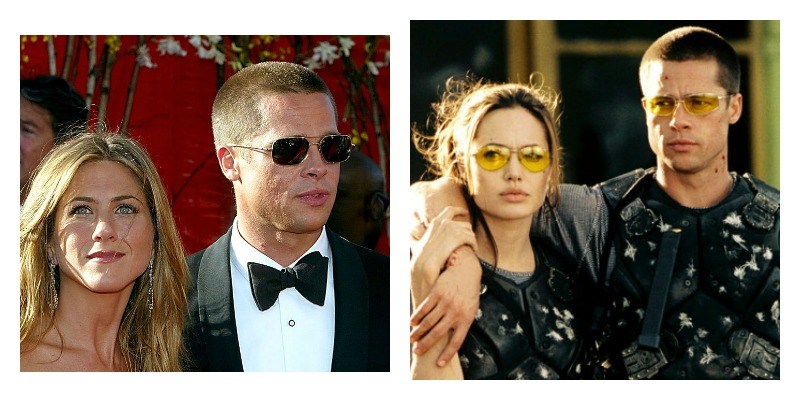 Brad Pitt was married to Jennifer Aniston when he started working with Angelina Jolie on the film, Mr. & Mrs. Smith. It wasn't long until there were reports that Pitt was cheating on Aniston with Jolie. This rumor was later confirmed and Pitt and Aniston got a divorce in 2005.
Jolie and Pitt went on to date for years before marrying in 2014. Years later, the two actors felt more comfortable opening up about their affair. Jolie explained how the action movie brought them together.
Because of the film, we ended up being brought together to do all these crazy things, and I think we found this strange friendship and partnership that kind of just suddenly happened. I think a few months in I realized, 'God, I can't wait to get to work.' … Anything we had to do with each other, we just found a lot of joy in it together and a lot of real teamwork. We just became kind of a pair.
5. Eddie Fisher and Elizabeth Taylor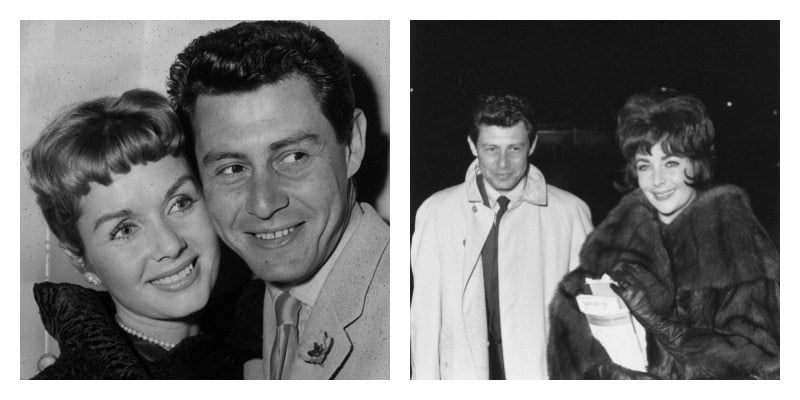 The crooner was first married to Debbie Reynolds, and the two were close to the married couple, Elizabeth Taylor and Mike Todd. After Todd died, Taylor found comfort in Eddie Fisher. The news eventually came out that they were having an affair and Fisher was leaving Reynolds to marry Taylor.
"At the time, I thought it was simply that [Eddie Fisher] was filling this terrible void for [Elizabeth Taylor], and totally friendship, which turned into another issue, but I really don't think that she pursued that," explained Reynolds, according to ET. "I mean, that was Eddie wanting everything that Mike Todd had — and to be Mike Todd. Didn't work out. You can't be somebody else."
4. Ingrid Bergman and Roberto Rossellini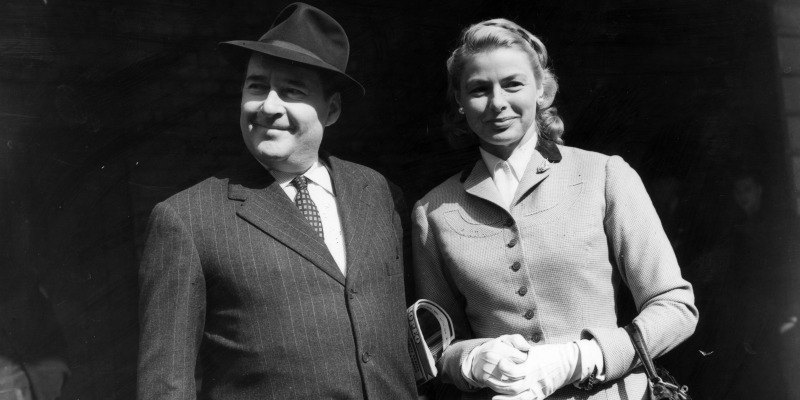 Initially, Ingrid Bergman was married to Peter Lindström and Roberto Rossellini was married to Marcella De Marchis when Bergman and Rossellini started working together on Stromboli. The world was shocked to hear that Bergman had an affair with Rossellini and that she was pregnant with his child!
The couple got divorced in order to marry each other, and the fans that once loved Bergman turned on her. But that didn't last forever. "I've gone from saint to wh*re and back to saint again, all in one lifetime," she said after winning her second Oscar for Anastasia. 
3. David Letterman and members of his staff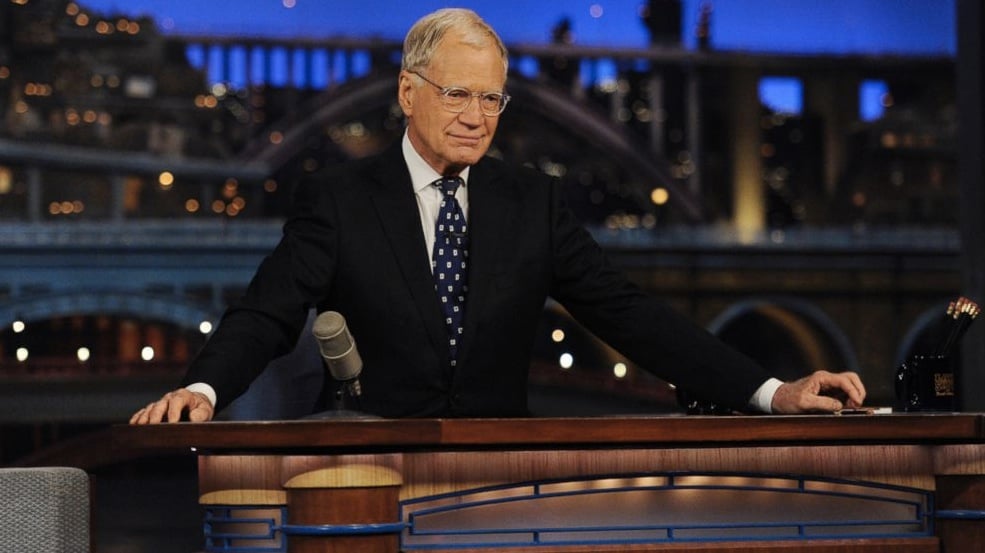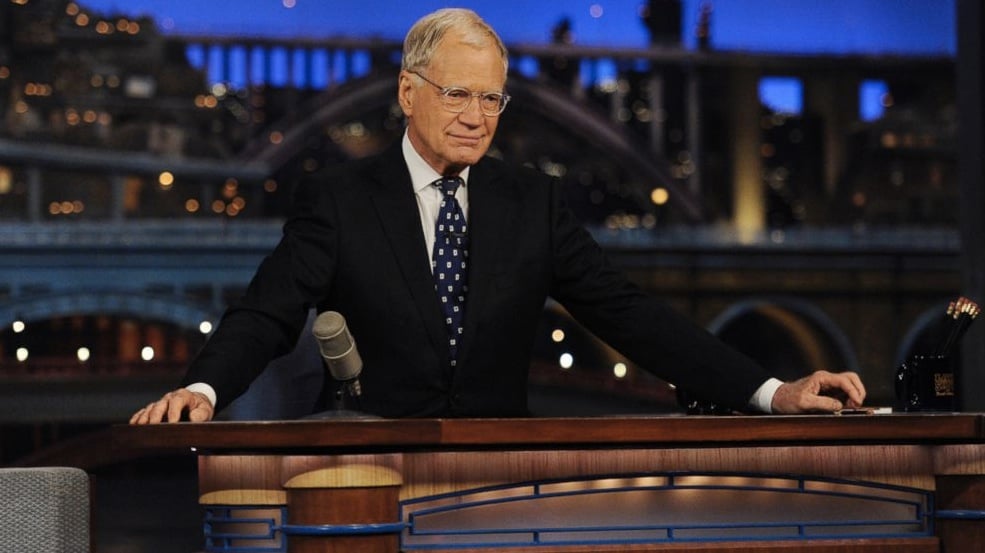 The Late Show host was pressured to admit the sexual relations he had with female staffers when he was being extorted. He revealed that he was sent a package demanding that he pay $2 million or the fact that he had sex with female staffers would be revealed.
"My response to that [allegation] is, 'Yes I have.' Would it be embarrassing if it were made public? Perhaps it would," he said on his show. "Especially for the women."
He gave the extortionists a bogus $2 million check and ended up testifying before a grand jury. He was in a relationship with Regina Lasko during this time. The two are still married.

2. Anthony Weiner and multiple women (including an underage girl)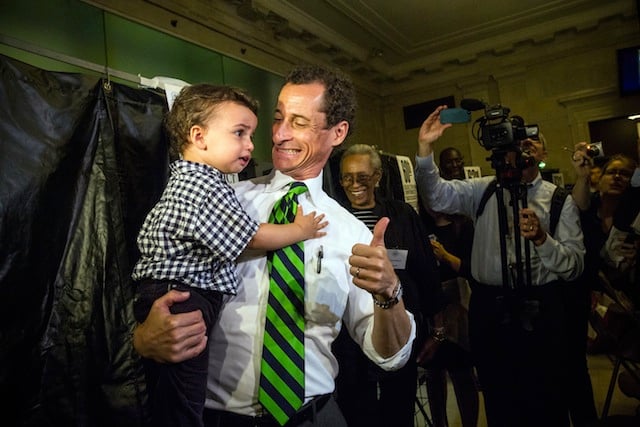 The former politician has gotten into hot water multiple times for sexting multiple women. The news first broke in 2011 that he was sending nude pictures to multiple women. He was also going by the name "Carlos Danger" while talking to women online.
This reveal led to him resigning, and he even starred in a documentary about the scandal.
But he got in trouble again when he was caught sexting an underage girl. He pled guilty to the federal obscenity charge, which is a felony according to The New York Times. Shortly after this scandal, his wife, Huma Abedin filed for divorce.

1. Josh Duggar and Ashley Madison website users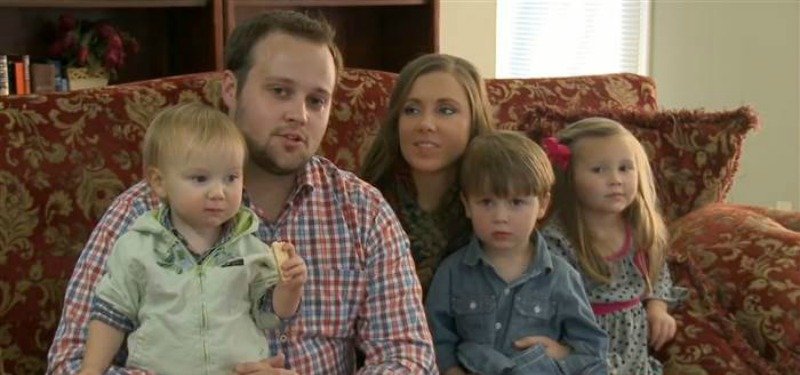 The husband starred with his family on the reality TV show, 19 Kids and Counting. He is also married to Anna Keller. When Ashley Madison, the dating website for married people was hacked, it came out that Josh Duggar reportedly had multiple profiles on the website. According to reports, he paid almost $1,000 to the website, according to the Daily Mail.
It's unclear if the husband actually met anyone on the website, but he was seeking someone outside of his marriage.
Follow Nicole Weaver on Twitter @nikkibernice.
Check out The Cheat Sheet on Facebook!