'Cheer' Coach Says She Doesn't Need More Championship Titles: 'I Don't Have to Prove Myself There'
Netflix debuted the show Cheer last year. The docuseries, shown in six episodes, portrays the journey that a Texas college cheer team takes to the National Championships in Daytona, Florida. Monica Aldama led the team throughout the season as the Navarro College cheerleading coach. Aldama has coached her team to victory several times over the years. Last month, Aldama talked about how she feels after Cheer went viral. The Netflix star shared she's not too interested in more championship titles, as she's won enough times. Why, then, does Aldama stay in the small-town Texas job?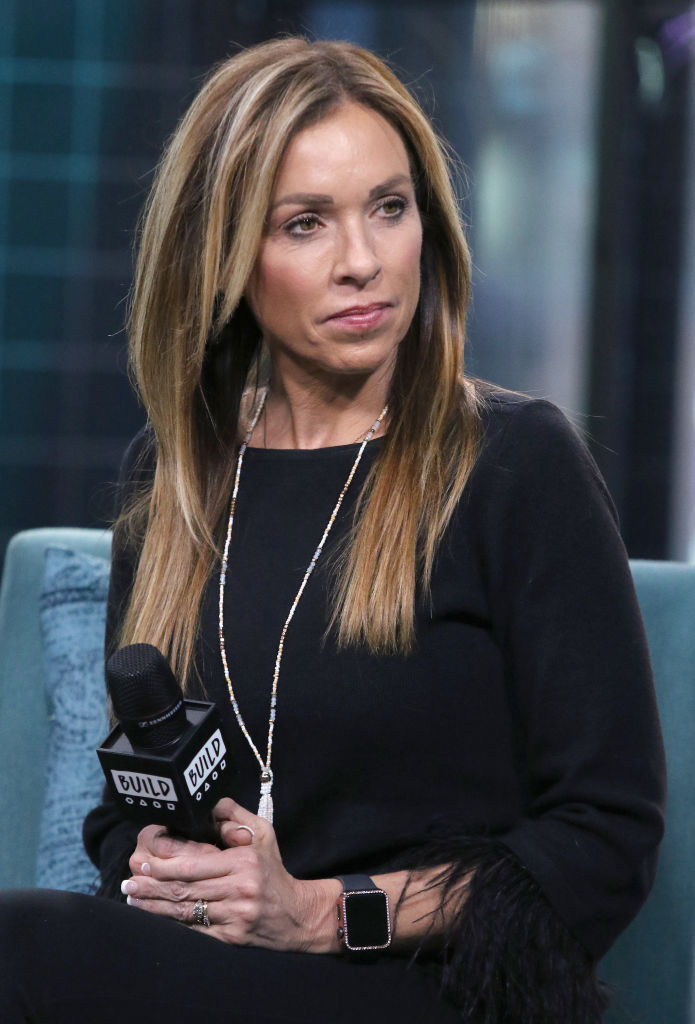 Cheerleading coach Monica Aldama, one of the cast members of the Netflix show, doesn't need more championship titles
In a recent interview with CNN, the powerhouse cheer coach, Monica Aldama, said her relationships with her Navarro athletes are what matters most.
"I've really tried to work over the years on … just learning what I could do to fill those roles for those kids," Aldama told CNN Sport. After winning fourteen national titles, she doesn't have much left to prove about her coaching skills. The college students/cheerleaders are why she stays in it.
"I think that's really why I'm still here, it's not cheerleading," she shared. "I've won plenty of titles, I don't have to prove myself there."
Aldama revealed that the college students/cheerleaders why she stays in it.
"It's the relationship with the kids and the feeling of watching them succeed," the Cheer coach told CNN.
Throughout the Netflix series, Aldama is seen to be highly professional, organized, and strict. Cheer shows that Aldama has a degree in business. After a career in the corporate world, Aldama moved to Texas, to coach Navarro Cheer.
"I feel like it's God's purpose for me and that's why I haven't left the job yet," she said.
Daytona championship featured on 'Cheer' is canceled due to coronavirus
It's a good thing Aldama doesn't need another championship.
Varsity Spirit announced this month that all events scheduled for the next 8 weeks will be canceled. Their statement read:
As you may have seen, the CDC announced their recommendation to cancel or postpone events with 50 or more people for the next eight weeks. With that recommendation, Varsity Spirit has made the decision to not proceed as planned with scheduled events for at least the next eight weeks. We are actively exploring all options, including rescheduling events, extending the event season, and hosting virtual events.
'Cheer' coach has strict rules for her Navarro team members
Still, Aldama is in it to win it. The Cheer coach has a mantra which says: "keep going until you get it right, and then you keep going until you can't get it wrong,"
Aldama tries to teach her cheerleaders responsibility and accountability. She told CNN:
Self-accountability is just such a big thing for me, because so many people in this day and age, want to shift the blame to others and just not take responsibility for their own actions.
CNN also asked the Cheer star "whether the series gave an accurate depiction of the program she runs." Aldama didn't seem to think so.
"They showed every time we fell but they didn't show the one thousand times that we did it right or the progressions that we did to build up to the harder skills," she explained. The cheerleading coach continued:
We definitely are very safe, but it is cheerleading. It's a risky sport that we're doing but we do take precautions and I think that it was just a little heavy on the injuries.