Chef Adrian From 'Below Deck' Shares His Adventures From the Road
Like chef Adam Glick from Below Deck Mediterranean, chef Adrian Martin from Below Deck embraces life on the road. Glick often shares images from his van-life travels, stopping in one gorgeous location after another.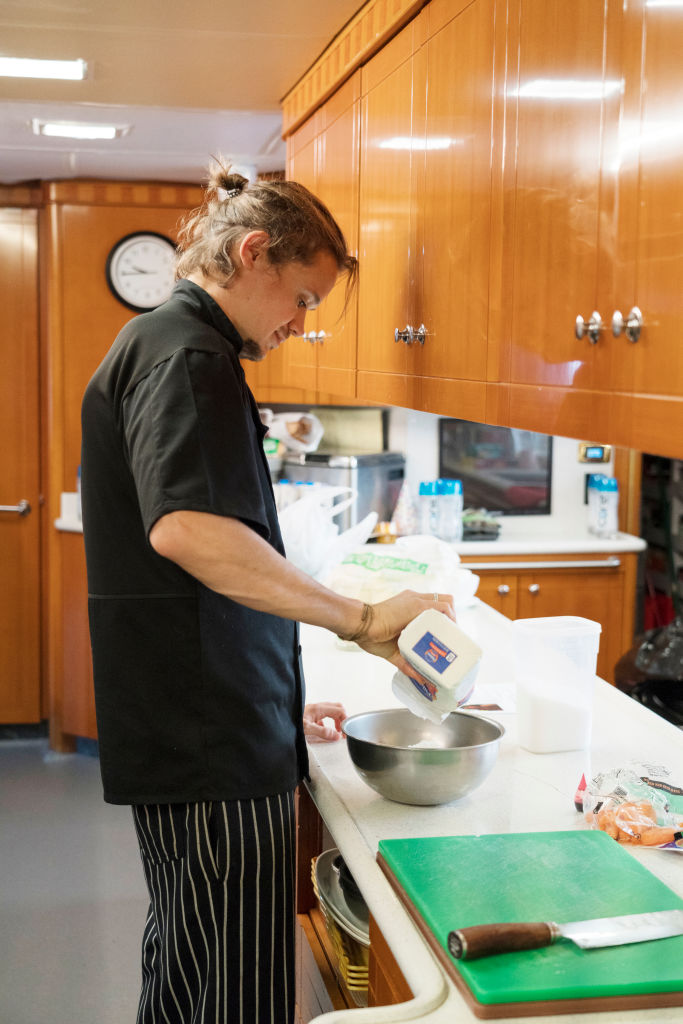 Martin too has spent several months traveling the country, stopping off to chef at private homes and events along the way. He left Colorado in June and embarked upon a West Coast adventure. "What an adventure Colorado has been, breathtaking nature combined with awesome people and an overall great vibe! Will definitely be back," Martin shared. "Onward to the desert for a bit, here is our approximate itinerary.. it's gunna be EPIC!"
He traveled throughout California and the Pacific Northwest. Along the way, he logged his adventures and shared breathtaking photos. He also worked and gave Instagram followers a glimpse of some of his amazing creations.
Vegas, baby!
Before Martin arrived in California, he posted and shared pictures along the way. He checked out Las Vegas first with a friend. "Vegas baby!!" he wrote, as a nod to the cult classic film, Swingers. But when he got to Utah he shared a nature shot. "Once the playground of the gods, this desolate and arid land has seen many eons at work. The trees are twisted in the agony of thirst and the rock has been molded by the hands of giants. You can still see their shadows staring in the distance, their eyes full of dreams all lost in the past."
He also happened upon some wildlife grazing naturally in a field. "In the land where the buffalo roam, this magic carpet flies on, taking me to unexpected places, meeting wonderful beings.. my eyes are shinning with a spark of joy for the beauty bestowed upon me is endless and bold!"
Martin also took some time to enjoy the Umpqua hot springs in Oregon too. "Umpqua hot springs is one of the most magical places I have experienced, the serenity and beauty of this forest lifted my spirit above the clouds and gave me a smile for days.."
Road tripping from Seattle to Cali
Martin spent a few weeks basking in the splendor of nature in Oregon. In September he announced he'd be traveling from Seattle to Los Angeles and available to chef for dinner parties and events. "Hey hey beautiful people, I'm so excited to announce that I will be cruising down the west coast from Seattle to LA passing through all the major cities starting Friday! I am available for dinner parties and private events, DM for more info!" he wrote.
In a matter of days, he was already booked solid. "Wow wow wow thanks for all the love, booked out for Seattle but Portland is next and have a few available openings to do some funky dinner parties.. it's been so fun feeding all you beautiful kittens and connecting on so many levels.. my heart is on fiiiireeeee," he exclaimed.
He then shared his itinerary, which took him home for the winter. "So happy to announce my dates for this cross country trip SF: 6/10-10/10 LA: 11/10-15/10 San Diego 16/10-21/10 Houston TX: 24/10-29/10 NYC: 30/10- 08/11!!!! Then off to the islands for the winter.. Cali is almost booked out but still have a few spots available."
As many people are bundling up for the winter, Martin is sharing beach pics from his home in St. Maarten. "Magical adventures in the wilderness…"