Chef Roshara Sanders From 'Chopped' Shares How to Eat Healthy On a Budget
Chef Roshara Sanders from Chopped talks about food the way an artist envisions creating a new masterpiece. She dished with The Cheat Sheet about what inspires her magical creations and how anyone can prepare a healthy meal, even on a budget.
When it comes to recipe creation, Sanders blends ingredients that really speak to her. "I look at food and it just talks to me," she laughs. "It maybe sounds weird, but that's why I won Chopped. Food just speaks to me, which allows me to get creative. And then it becomes some beautiful art."
She adds she always cooks with love. "Cooking is like therapy for me," she shares. "If you cook with love you can taste love. Just have fun with it! It should be a stress reliever."
Her love of cooking started at home
Sanders' story is truly created from the fabric of the American dream. A graduate from the prestigious Culinary Institute of America (CIA), Sanders rose to the top by following her mother's lead. "Mom was always in the kitchen, even on her off hours. She just loves to cook," she said in her CIA biography. "Cooking was Mom's calm. I wanted that."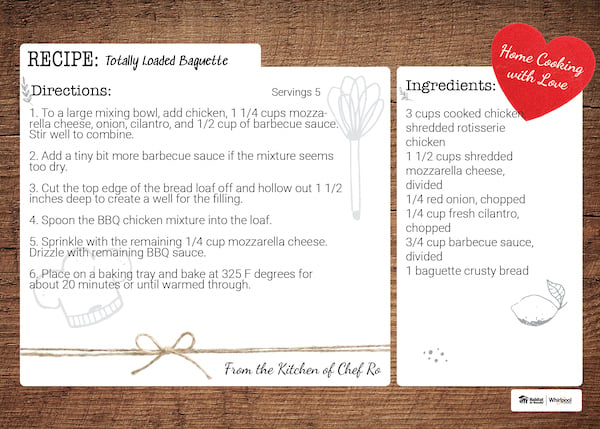 Her mother worked several jobs and Sanders was influenced by her strong work ethic. Sanders grew up in a home built by Habitat for Humanity, which helped to provide stability during her childhood. "The kitchen is the center of the home. It's a place of inspiration, love, and nourishment for both body and soul," she said in a release. "Habitat doesn't just partner with homeowners to build their dream of a decent and affordable home, it provides a sense of security that goes far beyond brick and mortar. Along with partners like Whirlpool and Habitat, together we can change the destinies of so many. My story is proof of that."
As a way to give back, Sanders teamed up with Whirlpool and Habitat to launch "Home Cooking with Love" where she presented some of her signature recipes during Habitat's national conference last month. "Home Cooking with Love" celebrates the 20-year partnership between Habitat and Whirlpool.
She shares how anyone can eat healthy on a budget
Many of the amazing creations featured on Sander's Instagram look like they'd be costly. However, she says anyone can recreate her healthy dishes using a few tricks.
"Shopping at places like Whole Foods is great, but people should know you have cheaper options for healthy organic food," she advises. "Like I shop at ShopRite. I go to farmers markets too. I feel like farmers markets can be really affordable because I can buy like 20 tomatoes for $5." She adds that people on food stamps may also be able to use their currency at a farmers market as well.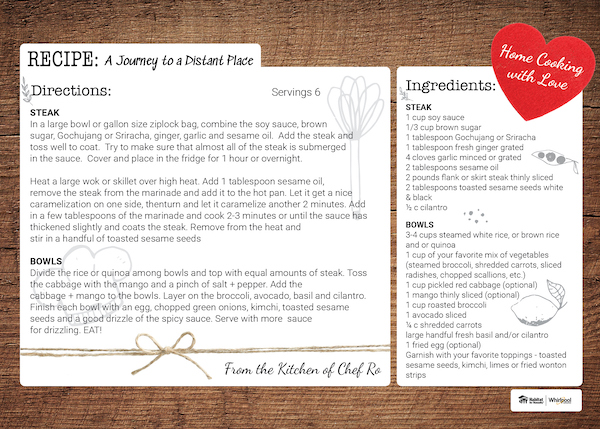 She's also a big proponent of repurposing ingredients too. "If you are going to buy all those tomatoes, turn some into a sauce and then freeze it," Sanders says. "Or if you buy herbs you can make a pesto and freeze that. You can also pickle things to preserve food before it goes bad too."
Planning ahead not only helps with healthy eating, but it can also keep you stay within the parameters of a budget too. "I actually create a menu for the week," she says. "So when I go to the grocery store, I know what to buy, plus I can plan for leftovers. So if I make ziti on Monday, I can add ground beef to the leftover pasta on Tuesday for another meal. You also don't have to cook every day."
Check out The Cheat Sheet on Facebook!