Chelsea Clinton Claps Back at Internet Trolls in the Most Hilarious Way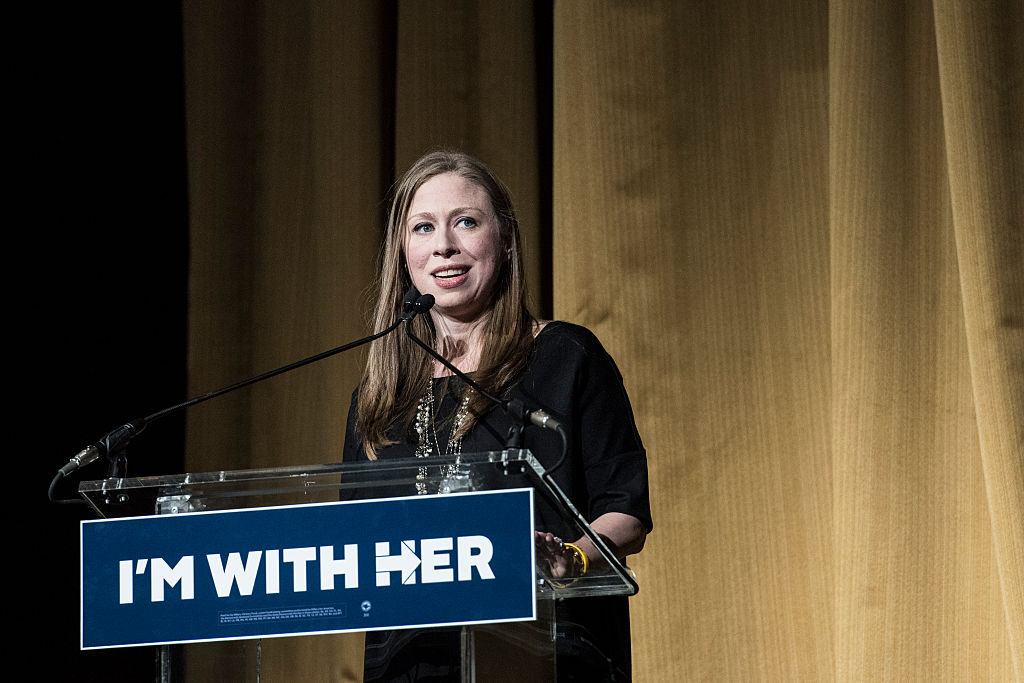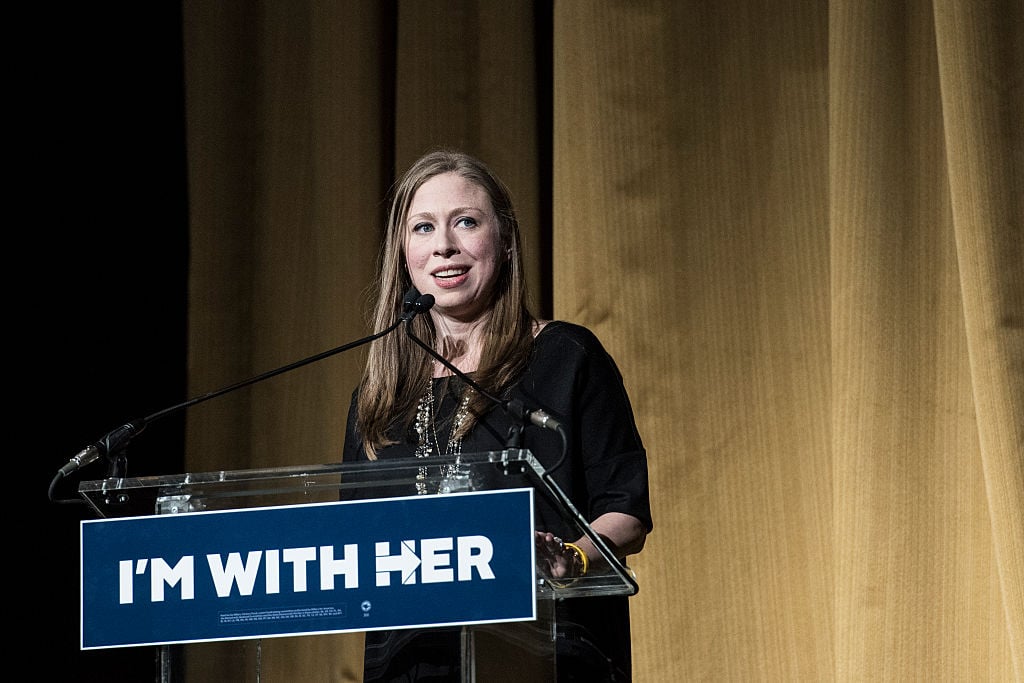 First daughter Chelsea Clinton has to deal with her share of hatred on social media. She was just a child when her father became president and grew into her role as an adult on the public stage. Clinton maintains an active Twitter presence and usually speaks her mind.
She's often defended Barron Trump's right to privacy, slamming Internet trolls when they jab at the child. Clinton reminds people that he is a minor and to leave whatever disagreement people have with his father at that level. She also receives her fair share of angry and even obscene tweets too.
Perhaps her longevity being a public figure has taught her how to not only masterfully handle trolls, but use a smart sense of humor too. Here are a few recent gems.
Her clapbacks send people to hit the 'delete' button
A number of Clinton's funny responses prompted the attacker to delete their tweet. Even though the original tweet may be gone, her responses clearly address and take down the attack. One person seemed to be mocking Clinton's appearance. Her typical form is very polite and direct. She responded, "Hi Sean- 1) I'm thankful to all my dentists & orthodontists over the years though my teeth have never been as white (or large) as the below! 2) Every woman everywhere should have the right & ability to make the reproductive health choices she determines best for herself & family."
Clinton also tries to educate followers on the benefits of childhood vaccination. "Hi District189 – Charlotte & I got the #flushot together on her birthday (September 26th) and Aidan & Marc got their #flushot a few days later," she tweeted before the poster deleted the tweet. "#Vaccineswork only when we get them."
This is Clinton being the master
She truly demonstrated her grace under fire when she posted about conversion therapy. One person commented, "When ever i see u i think how drunk would i have to b. Ur profile pic is like a jack o lantern that found a cheap hooker wig. Then i read the stupid s**t u say and think id 100% just wack off."
So, Clinton responded, "Good morning David. Condemning conversion therapy & those who support it is not "stupid sh*t," it's being on the side of kids' human rights & in-line with the American Academy of Pediatrics. If looking at me drives you to drink or think of jack-o-lanterns, please carve a pumpkin." Boom.
Another person went after Clinton for her vaccination stance too. "Let me jab you @ChelseaClinton with both doses first and see how you turn out. Don't listen to any Clinton for any advice even if they are the last people on this planet. VACCINES = POISON = OTHER HEALTH PROBLEMS." Clinton gracefully responded, "Good morning Semper Fidelis – I've received both doses of the MMR #vaccine. Grateful to have turned out not dead of #measles – it still kills ~110,000 people a year, mainly kids under 5. No need to listen to me. Here's @AmerAcadPeds vaccine schedule: https://www.aap.org/en-us/Documents/immunization_schedule2018.pdf …."
This 'Pizzagate' response takes the cake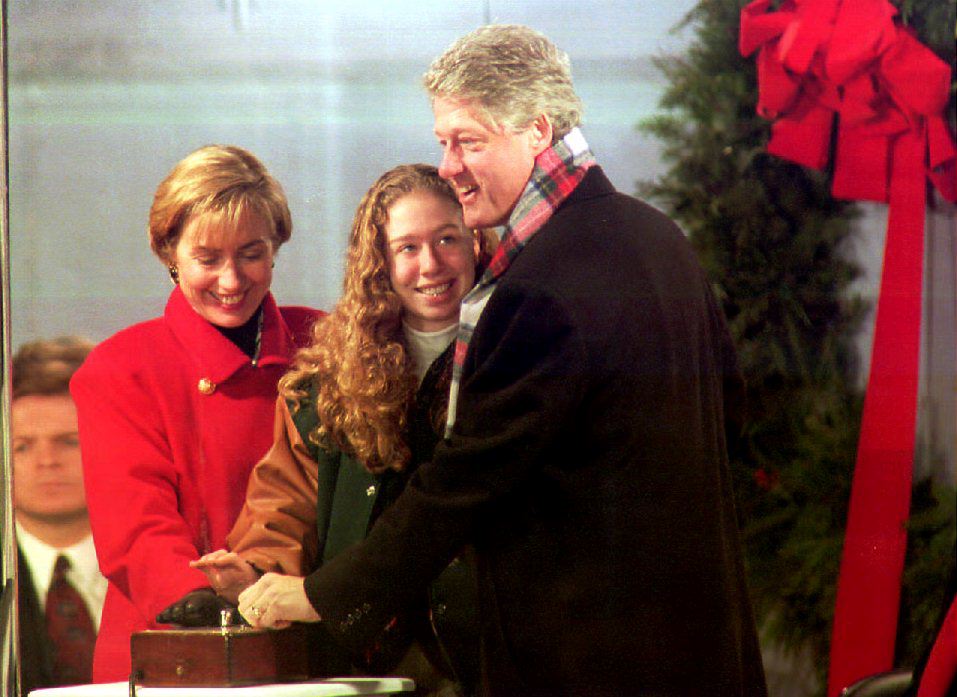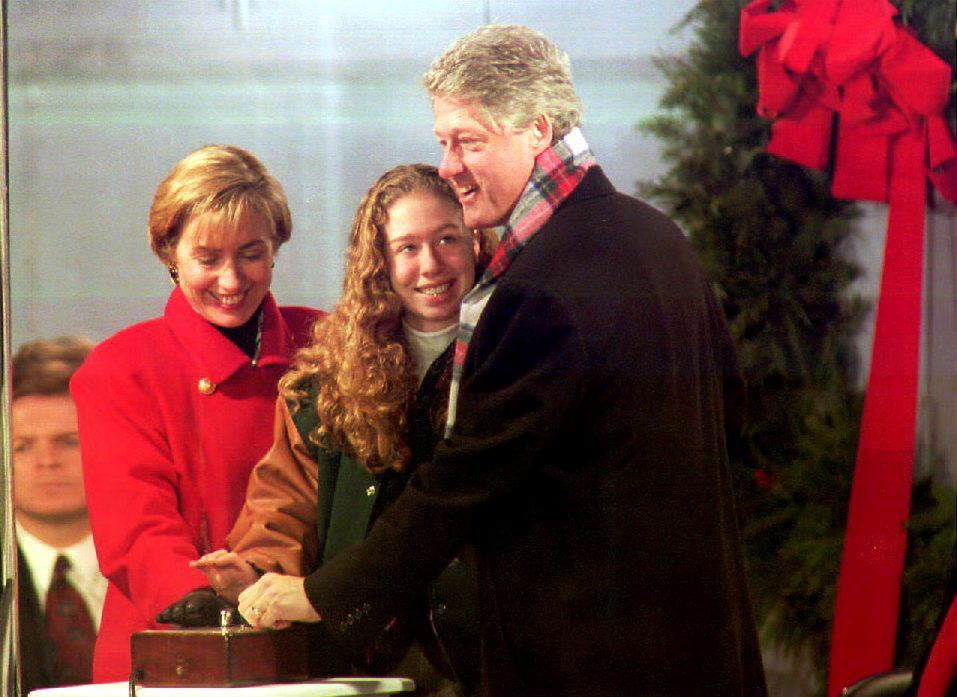 A conspiracy theorist asserted that emails exchanged between presidential candidate Hillary Clinton and campaign manager John Podesta pointed to human trafficking. At a pizza parlor. Although the theory was proven to be untrue some won't let it go. "Are your parents still ordering pizza ? And is your child aloud to have pizza with Podesta ? Just wondering if you all are still into the pizza business."
Not missing a beat, Clinton responded, "Hi Virginia – Cheese pizza is a family favorite though my dad now goes the vegan route. My children seem to thankfully & hilariously share all their thoughts aloud. No plans for a pizza business. And, since you replied, hope you too oppose child abuse/conversion therapy." See what she did there?
Check out The Cheat Sheet on Facebook!