Why Did Chelsea Peretti Leave 'Brooklyn Nine-Nine'?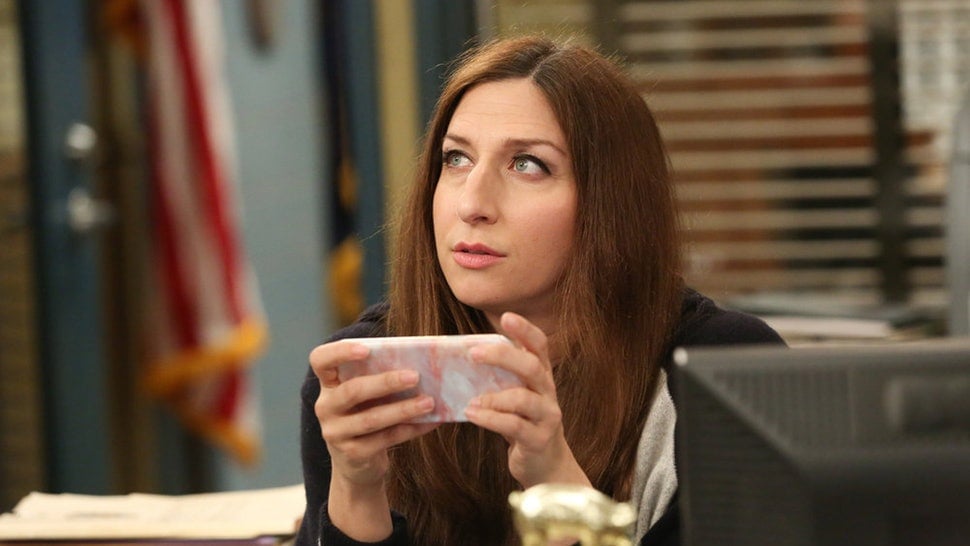 When NBC saved Brooklyn Nine-Nine after FOX canceled the police procedural sitcom, it seemed like all was well for the show. The cast and crew rejoiced online alongside the series' many fans and were happy to share behind-the-scenes moments as taping began for Season 6. But prior to its Jan. 2019 premiere, Chelsea Peretti announced that she was would no longer be a season regular. So what happened?

The initial announcement

In Oct. 2018, Peretti announced via Twitter that while she would appear in the first few episodes of Season 6, she was no longer going to be a regular on the show. Peretti thanked fans for watching her play Gina Linetti, calling her "confident, idiotic-but-smart, pithy, and infused with rhythm and cell-phone radiation." She then channeled her hilarious character, taking Emmy Rossum's announcement that she was leaving Shameless and highlighting portions of it (much of which was specific to the actress and the Showtime series).

Cast and crew reactions

Many were sad at the announcement of Peretti's departure, and none more so than the rest of the 99. Joel McKinnon Miller, who plays Scully, said that he missed her being on set, adding "Can't wait to see what you'll do next… Cheers to one of the greats!"

Co-creator Dan Goor added his own sentiments in an screenshot on Twitter. He praised Peretti's "amazing, hilarious, unique portrayal" and called her "one of the funniest people in history." He also hinted that she would definitely be back at some point.

Brooklyn Nine-Nine Season 6 begins

On Jan. 10, 2019, the Brooklyn Nine-Nine Season 6 premiere episode aired. Peretti's Gina was there, of course, and was seen in Episodes 2 through 4. In the third episode, "The Tattler," Jake and Gina have a conversation in which he helps her realize it's time for her to move on from her current job as Captain Holt's secretary. And in the fourth episode, "Four Movements," Gina has an extravagant send-off in only the way she can: By teaching her coworkers very Gina-esque lessons.

Peretti reveals new information about her exit

The assumption when an actor leaves a series, especially after a decent run, is that things are likely amicable, and this was a decision they made either for their career or their personal life. However, in an interview with TVLine, Peretti said that her departure "wasn't fully just my decision. It's hard to get into the weeds of what exactly transpired and how it all shook out, but it kind of came together to be this timing that presented itself." Though she adds that there are "endless twists and turns of show business, and this is kind of how it wound up evolving," it's hard not to wonder what eventually led to her leaving the show.

Her future on the show

Fortunately, there's no reason to believe that we've seen the last of Gina. As Peretti said in her interview, she has already filmed one episode coming up, in which they will at least "shine a light on" what the character has been up to since leaving the 99. And as long as there's a solid working relationship there, chances are she'll show up in subsequent seasons in future, as long as Brooklyn Nine-Nine is renewed once again.