Cher Hates This Iconic Tune and Stormed Out of the Studio While Recording It
Cher is one of pop music's greatest icons. She is a living legend, celebrated as the Queen of Comebacks and the Queen of Reinvention. However, if those titles do not encompass her grand claim to stardom in your eyes, remember she is also considered the Goddess of Pop and the Queen of Camp. A "Diva" since the term was coined, Cher boasts hits in every decade of her career spanning over 50 years.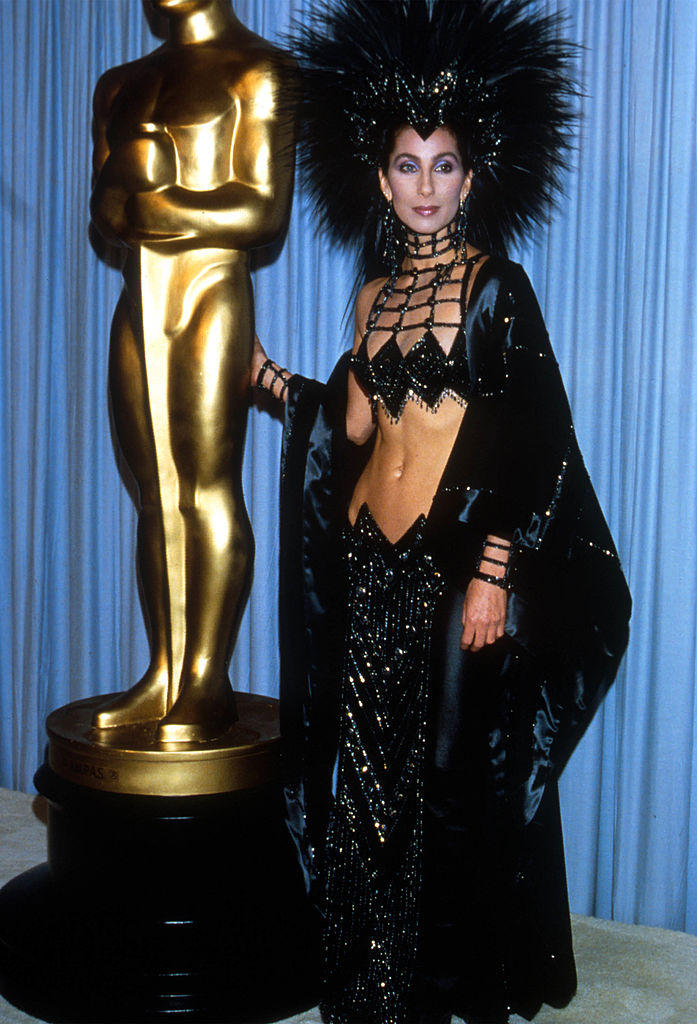 While you may jam out to If I Could Turn Back Time, Welcome to Burlesque, and Half-Breed while on a road-trip across the nation, Cher does not. The Grammy award-winning singer and Oscar-winning actress is not a huge fan of her own music. Cher has admitted more than once that she is not a Cher lover; however, certain tunes irked her more than others during the developmental stages.

According to ET, Cher has criticized several of her famous albums from the '70s and '80s, explaining that she would have preferred to sound more like Joni Mitchell, or The Eagles (less pop-infused). Cher called her 1995 album, It's a Man's World, "crap" before revealing the one song she really "hated."
Cher talks 1999's "Believe"

"Believe" is arguably the biggest hit of Cher's career. The song peaked at number 1 on the Billboard charts back in March 1999, and stayed in the number one position for four consecutive weeks, according to Billboard. Staying on the charts for a total of 31 weeks before pattering out, the song lives on as a tune intimately tied to the singer herself. However, Cher is not a fan of the number.

According to ET, Cher "hated" "Believe," and during an interview with Billboard Magazine, explained that recording the track was a "nightmare." ET notes that she "stormed out of the studio," which is why her vocals are "auto-tuned" to such a significant extent.
"Believe" was written in a style that Cher did not wish to sing in. She fought with producer Mark Taylor at length, before exiting the studio filled with aggravation, which led Taylor to implement auto-tune and forge a then "modern feel," as Billboard explained.
While Cher may not be a fan of the song, she sings it quite often, for many Cher fans come to her concerts to see this number performed. We wonder, has she come around to the song, or does it still bring back all those memories of frustration and dissatisfaction?

Cher has other major hits she's not too fond of (the post-Bono era)

"Believe" is not the only song that Cher doesn't love; it may just be the one that caused the most strife in the studio. Cher, eventually accepting that she wasn't "ever going to be The Eagles," grew into her musical style. However, there's a reason why she sings truncated versions of her major '70s hits.
If you've been to a Cher concert in the last few decades – one of her several farewell (this time I mean it) tours – you will notice that "Gypsies, Tramps & Thieves," "Dark Lady," and "Half-Breed" are often combined and shortened into one cohesive piece. These tunes defined her '70s post-Bono career; however, she seems "uninterested" in those songs, explained Billboard.  

When the Billboard interviewer asked Cher if there was any way he could convince her that "Gypsies, Tramps & Thieves" is one of the "greatest pop songs of the last century," she issued a decisive "no." As far as Cher is concerned, much of her pop history isn't all that; however, her fans will forever beg to differ.