China Anne McClain, Dove Cameron, and 'Descendants' Cast Members Respond to Cameron Boyce's Death
On Saturday, July 6, Disney Channel star, Cameron Boyce, died suddenly due to epilepsy. Since then, fans and celebrities alike shared stories and expressed their condolences to his family. That includes some of the Descendants cast. Here is what actors like Dove Cameron, Booboo Stewart, and China Anne McClain had to say about Cameron Boyce.
Dove Cameron posted a video to Instagram about her friend, Cameron Boyce
After a few days of no posting, following her performances of The Light in the Piazza, Dove Cameron responded to Cameron Boyce's death on July 9, when she posted a black and white video. In the video, Dove Cameron addressed the actor's family, getting emotional as she read through a letter she wrote.
"You are all I can think about. My heart aches for you, I'm broken for you," Cameron said. "I have close to nothing left, which tells me some small percentage about how you must be feeling."
Dove Cameron continued by stating how Boyce was supportive and kind towards her. She stated that its hard to summarize how he was, because there are no words to describe the impact the actor had on her.
"Goodbye my dear, dear friend and brother," she finished. "You leave behind a colossal wake, a profound chasm that can never be filled, but you also leave millions and millions of deeply impacted, hope-filled and loved-filled human beings who are who they are because of you and how you spent your brief 20 years on this Earth."
China Anne McClain shared a story about Cameron Boyce
The actress China Anne McClain starred alongside Cameron Boyce during Descendants 2, as the villain Uma. She posted a video of herself on Instagram, sharing a story of her time working with Cameron Boyce. In the video, she was wearing his hat.
"This was actually his hat," McClain said. "He left it in my room when we were filming Descendants 2… when we were going to film Descendants 3, I packed it and was going to give it back to him. He didn't believe that I remembered that. I had planned to give it back to him, but it didn't happen. And I'm so happy I didn't. It feels like God left it for me, and He knew it was going to mean so much more than just being Cam's hat."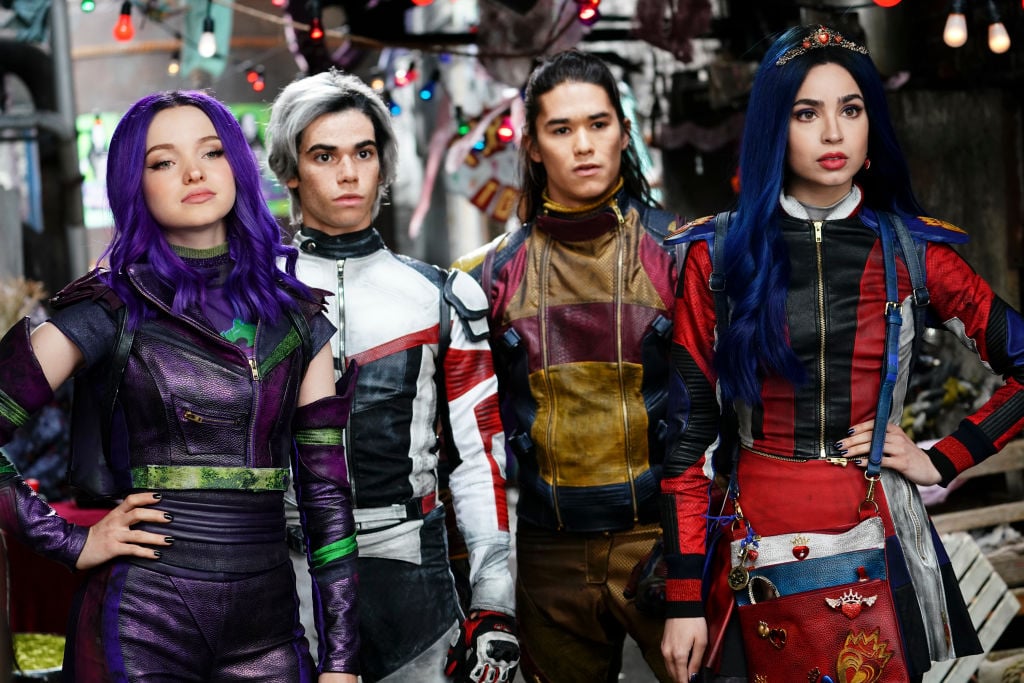 Other cast members posted tributes, including Booboo Stewart and Thomas Doherty
A few other Descendants cast members shared pictures, videos, and stories of Cameron Boyce on Instagram. Thomas Doherty posted a picture of Boyce, captioning it "a truly beautiful soul."
Booboo Stewart, who portrays Jay in Descendants, shared a video of him and Cameron dancing on his band's Instagram page. Sofia Carson, who plays Evie in Descendants, has not yet responded on social media regarding Cameron Boyce's death.
In a statement on his Instagram, Kenny Ortega, director of the Descendants films, shared, "My love, light, and prayers go out to Cameron and his family. Cameron brought love, laughter, and compassion with him every day I was in his presence. His talent, immeasurable. His kindness and generosity, overflowing. It has been an indescribable honor and pleasure to know and work with him. I will see you again in all things loving and beautiful my friend. I will search the stars for your light. Rest in peace Cam. You will always be My Forever Boy!"