Chip and Joanna Gaines Are 'Knee Deep' In Creating Magnolia Network and Might Have Revealed Their Next Show
It'll be almost a year before we finally get to experience Chip and Joanna Gaines' new Magnolia network in all its glory. While the new network was originally slated to premiere earlier in 2020, the former Fixer Upper hosts quietly pushed back the launch date while announcing their first confirmed show, Home on the Road.
Fans were surprised to learn that the Gaineses weren't planning a home renovation show as their initial offering. After all, Chip and Joanna rose to fame on HGTV thanks to their superior home renovation skills. Their loyal followers were sad to see Fixer Upper get canceled but looked forward to more inspiring home makeover content on the Magnolia network.
Chip and Joanna recently revealed that they're hard at work on their biggest project yet plus might have hinted at their next type of show. And amazingly, it has nothing to do with home renovation either.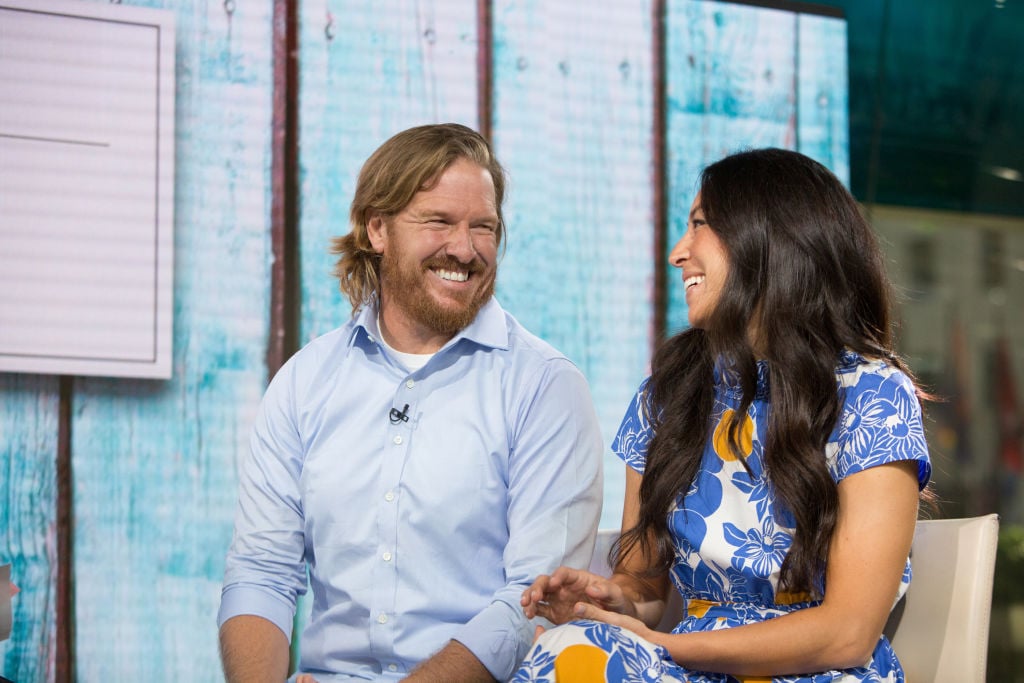 Chip and Joanna Gaines are working on their new Magnolia network
Hosting a hit television series takes serious work. Launching an entire network? That's even more challenging.
Obviously the Gaineses aren't doing the project all by themselves. But they are heavily involved in the planning phase and are approving every detail about the Magnolia network, which will replace DIY in the Discovery family of networks.
Now they're 'knee deep' in the new project
The Gaineses recently returned to The Tonight Show to discuss how much time they've been putting in since they originally leaked the news of a network launch last year.
"Remember last year, when [Chip] prematurely announced that we were having a network?" Joanna said. "Then Jimmy pulled us aside when we were done and said, 'Hey are you serious? That's gonna be a lot of work.' And we were like, 'Oh it's gonna be so much fun,' and you were like, 'It's a lot of work,' and now we're like, 'You were right.'"
She continued, saying, "It's a lot of work, but we're knee-deep in it right now. I think what we love is just the idea of finding amazing stories — people who are passionate about what they do — whether it's cooking, design, business. So we're excited. This is a lot of fun and a lot of work."
Will their next confirmed show be a cooking show?
During their Tonight Show appearance, Jimmy Fallon joked that Chip and Joanna should consider producing a cooking show based on the success of their Magnolia Table cookbook.
"I don't want to tell you how to do your network, but I would do a cooking show if I were you," Fallon told Joanna Gaines.
"I like that idea, Jimmy. Now you've got to talk to this guy," she replied, gesturing to Chip.
"No, I'm cool with it, I'm cool with it," Chip said. "You're talking to the executives of the Magnolia Network, and when Jimmy Fallon says Jo should do a cooking show, I vote that Jo does a cooking show."
Joanna confirmed the idea saying, "We're doing one. We're gonna do it."
Discovery just confirmed the rumor
Was Joanna Gaines just saying that for television, or is there really a cooking show in the works? We're not completely sure. But Discovery seemed to confirm the rumor in their most recent statement, saying:
"Additional details will be released in the coming months, but this marks the first official sign of Joanna's return to television."
If Chip and Joanna Gaines do produce a cooking show, we'll be the first ones lined up to watch it!