Chip and Joanna Gaines: What's Next for the Former 'Fixer Upper' Stars?
In the world of HGTV stars, no one shines brighter than Chip and Joanna Gaines. The stylish, sweet couple first rose to fame on their hugely popular show, Fixer Upper, and have since gone on to create an empire, including lifestyle and home decor products, a restaurant, books, and more. Although Fixer Upper went off the air in early 2018, with the Gaines deciding to step away and focus on family and other projects, fans are just as obsessed with the couple as ever.
How long was 'Fixer Upper' on TV?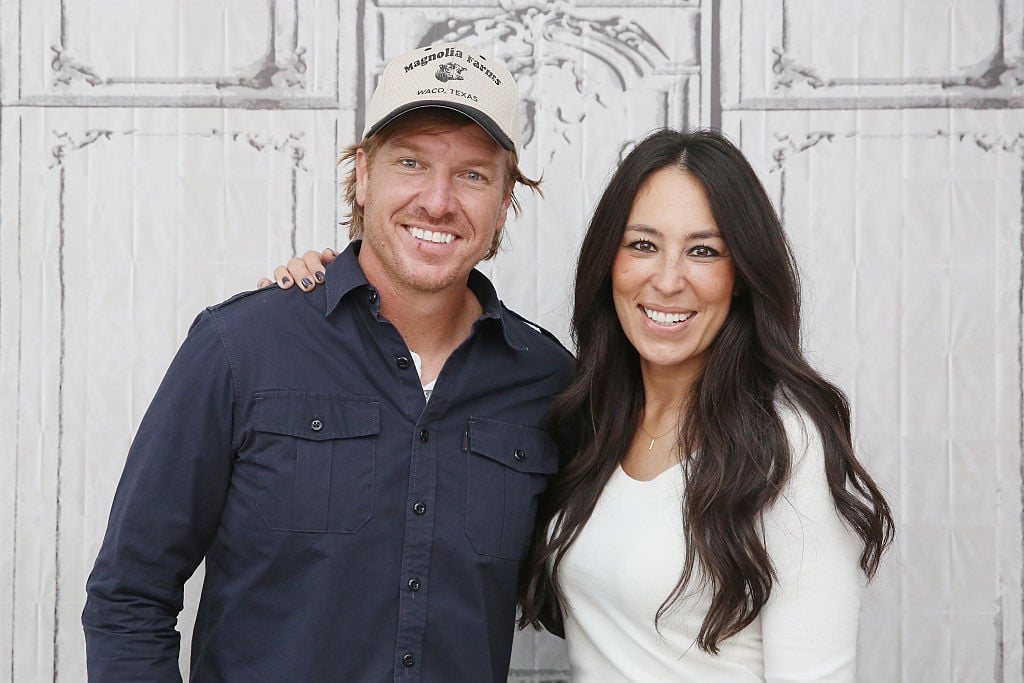 Fixer Upper's pilot episode aired in 2013 and was quickly picked up, with the first full season debuting in 2014. Viewers had never seen anything quite like the charming, Waco-based Gaines family. Interior designer Joanna Gaines and her demolition-minded husband Chip Gaines worked together to transform dull houses in their small Texas town, turning them into stylish, cozy works of art.
The Gaines family, including their crew of children, became massive stars and over the next several years, their show continued to garner huge ratings. Slowly, the couple started expanding their brand, creating a home decor line for Target, and building a restaurant and shop in Waco, Texas. People couldn't get enough of the happily-married pair, who's positive attitudes seemed so different from most other television personalities. Still, the husband-and-wife-duo decided, in early 2018, to step away from Fixer Upper and tackle the next phase in their lives.
Will the Gaines family have a new TV show?
Although viewers are certainly sad to not see their favorite real-estate mogul family on TV anymore, the Gaines haven't really gone anywhere. Recently, the couple announced that in 2020, they would be launching their very own cable network. Details about the network remain sparse, and the couple hasn't given any specifics about what type of content will be featured on the network. Still, Chip Gaines has said that their whole family, including all five kids, will definitely be featured, and that the programming will be family-friendly.
There has also been some buzz that the Gaines' new network will include some very top-tier celebrity guests. The new friendship between Alex Rodriguez, Jennifer Lopez, and the Gaines has set tongues wagging that A-Rod and J-Lo could make guest appearances on the brand-new Gaines channel. While nothing has yet been confirmed, Rodriguez has sparked curiosity about a potential collaboration between the couples by saying that they have a "surprise" coming.
The Gaines' are focusing on positive changes
In addition to preparing for the launch of their new network, the Gaines have been focusing on charitable efforts. Recently, the couple traveled to Tennessee in order to donate a staggering $1.5 million to St. Jude's Children's Research Hospital. Along with the generous donation, they unveiled a beautiful new playhouse that Joanna Gaines herself designed for the children.
While so many projects might take a toll on any other couple's relationship, Chip and Joanna have just celebrated sixteen years of marriage. Joanna gushed on social media over her devoted husband, saying that it feels as though they are "just getting started." Chip chimed in and said that the best day of his life is still their wedding day. Their children probably play a big part in keeping them young: they share five kids in total, from oldest son Drake, 14, to youngest son Crew, who just turned one year old.
Stay tuned to Showbiz Cheat Sheet for all the latest Gaines family news, and for all the updates on their brand-new cable network.