Chloe Dykstra Says Chris Hardwick Breakup Texts Were Taken Out of Context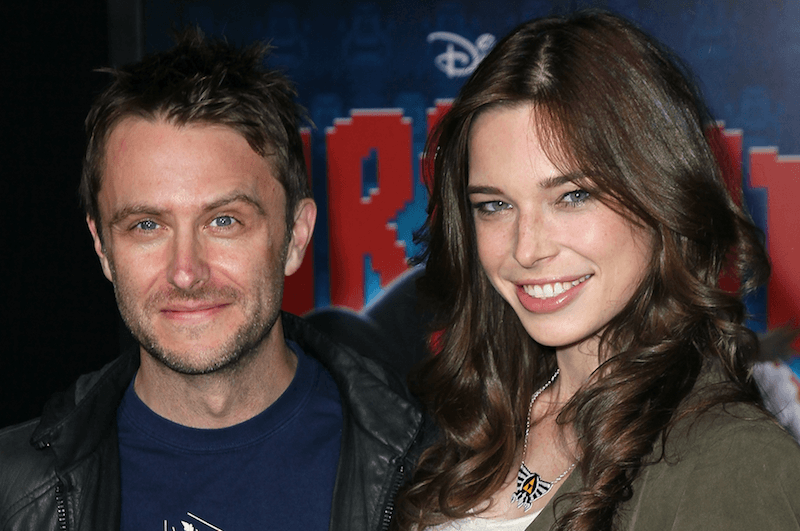 Chloe Dykstra has just released a statement following Chris Hardwick's reinstatement as Talking Dead host, saying the breakup texts leaked to TMZ last month were taken out of context.
AMC announced Wednesday that Hardwick would return as Talking Dead host after the network completed an internal investigation into allegations of sexual misconduct made by his ex-girlfriend, Chloe Dykstra, one month earlier. On Thursday, Dykstra responded to this news, saying it was never her intention to ruin Hardwick's career.
She also said that text messages leaked to TMZ in June, which appeared to show Dykstra begging for Hardwick to talk to her after he cut off contact, were taken out of context.
"Regarding closure, I wish I had been able to have had a private conversation with the person I spoke about in my essay," she said in her statement. "Reaching out to him over text made me vulnerable, and ultimately ended up in a tabloid article where said texts were chopped up and spun to discredit me."
She did not specify in what way the text messages were chopped up. In the TMZ article, they are presented as six separate screenshots that crop out the rest of the screen and are meant to look like she is texting him over and over without a response.
The text message exchanges themselves suggest that Hardwick was the one to finally end things with Dykstra, whereas Dykstra suggested in her piece that she left him. She says in her article that after kissing another man, she immediately told him about it, and he begged her to stay. "I remained strong in my resolve to leave him," she writes on Medium. In the texts, it appears as if Hardwick left Dykstra because of her kissing another man.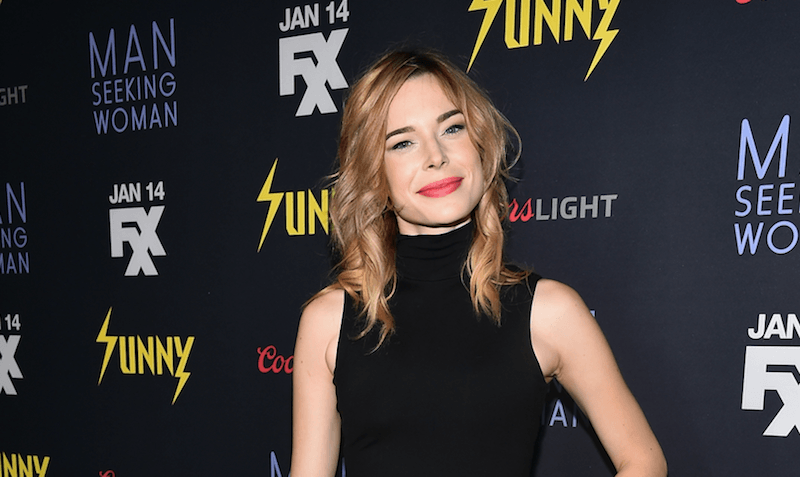 However, the texts also do make clear that at the time of Hardwick's writing, they are technically not together, so this exchange could still fit into her narrative. The only potential contradiction is that Dykstra had initially said she remained strong in her resolve to leave him, whereas these changes paint a different picture. In addition to the texts from Dykstra asking Hardwick to talk to her, Hardwick also writes, "I actually had hope the last couple of weeks that because of your texts and declarations of wanting to come back to me."
It doesn't seem like Dykstra is interested in getting into these specifics much further, though, as she's ready to leave this situation behind her.
"With the circus moving out of town, I intend to focus on the subject I originally wanted to shed light on: emotional abuse," she said in her statement. "I plan to continue this conversation and intend to work with institutions like RAINN and other support groups for survivors."
Dykstra also said she chose not to participate in the investigation AMC launched into Hardwick and that she is choosing to hold back on further details.
"I could have provided more details, but chose not to," she wrote. "I have said what I wanted to say on the matter, and I wish to move on with my life. For that reason, I chose not to participate in the investigation against the person I spoke of. I do not believe in an eye for an eye, and therefore I have only shared my evidence with those who I felt should see it."
In her original Medium article, Dykstra said that she has evidence to back up all of her claims, though she implied she was only going to release it if Hardwick tried to sue her. It doesn't appear at this time that Hardwick plans to do so, and so Dykstra will be keeping the alleged evidence to herself.