Chris Evans and Jessica Biel Almost Got Married
Chris Evans is most recently out of a relationship with Jenny Slate, and Jessica Biel has been married to Justin Timberlake since 2012. However, the two Hollywood heartthrobs — Captain America and the 7th Heaven alumn, who recently received critical acclaim for her work in The Sinner — dated from 2001 to 2006, and you don't go five years without some serious conversations hitting the table.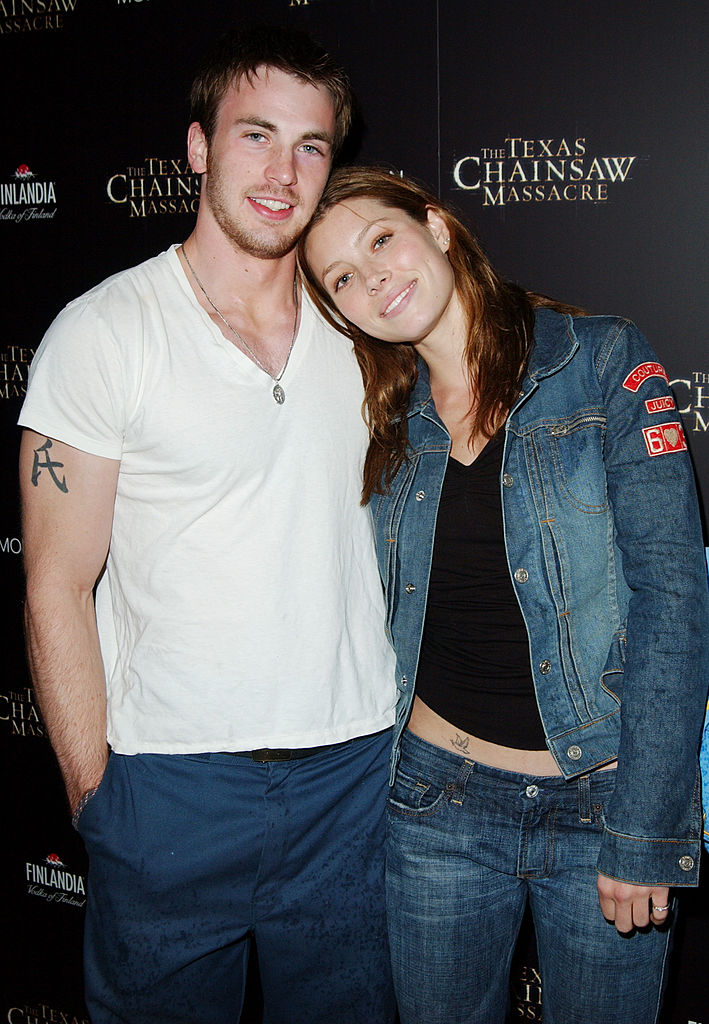 Jessica Biel and Chris Evans met when they were both trying to ascend the entertainment ladder. Soon after meeting Biel, Evans would appear in Not Another Teen Movie, yet it would be years before he wound up in his career-catalyzing role within the MCU. Similarly, Biel was looking to break into the movie biz, as she was prepping to exit 7th Heaven. They were young entertainers with their entire future awaiting. However, it just so happened that young love was wrapped up into the entire mix. 
Chris Evans and Jessica Biel, for the length of their relationship, kept things pretty low-key, so only so much information is available between interviews and television appearances. Considering the rumor mill hadn't fully seized the internet yet — with multiple stories about every Hollywood couple coming out each day — this relationship largely remains an enigma to fans. So, let's dive into what we know.  
Inside Chris Evans and Jessica Biel's 5-year relationship 
Jessica Biel and Chris Evans started dating in 2001. Shortly after, Chris Evans starred in Not Another Teen Movie; Jessica Biel commented on her beau's hot bod in an interview with Extra after he starred in this movie. 
For fans who didn't know the two were together, confirmation came when Biel and Evans appeared together at the My VH1 Music Awards, as Cosmopolitan explains. They were quite affectionate at the December 2001 ceremony, to say the least. They also appeared together at the OA Benefit for the War Victims of Sierra Leone in Los Angeles in 2003. 
From parties hosted by Mark Wahlberg to Texas Chainsaw Massacre Parties, whenever there was an event, the two came hand-in-hand. They were connected at the hip and growing strong. They even starred in two movies together while dating — London and Cellular. 
In an interview with Cosmo, Jessica Biel explained that the two had a very strong relationship, and that marriage did come into the conversation. When asked if she and Evans ever talked about marriage, Biel stated:
We always talk about it. We both

want to be married, and we both want

to have children. But we're not engaged,

so the rumors are false…so far.

Cosmo 
While Jessica Biel and Chris Evans never tied the knot, they did talk about marriage. The two broke up in 2006. What happened between the two remains a mystery, as there are no confirmed reports explaining why they called it quits. It looks like these two chose to keep it classy; no spilling news to paparazzi!