Chris Evans Calls Himself a 'Huge Physical Disappointment:' Here's Why
MCU star Chris Evans has long been admired for his talented turn as the morally upstanding and righteous Steve Rogers. Responsible for uttering the words "Avengers, assemble" in the final installment, his character has proved vital to the 22-film narrative and the various interrelationships that have come to define the saga.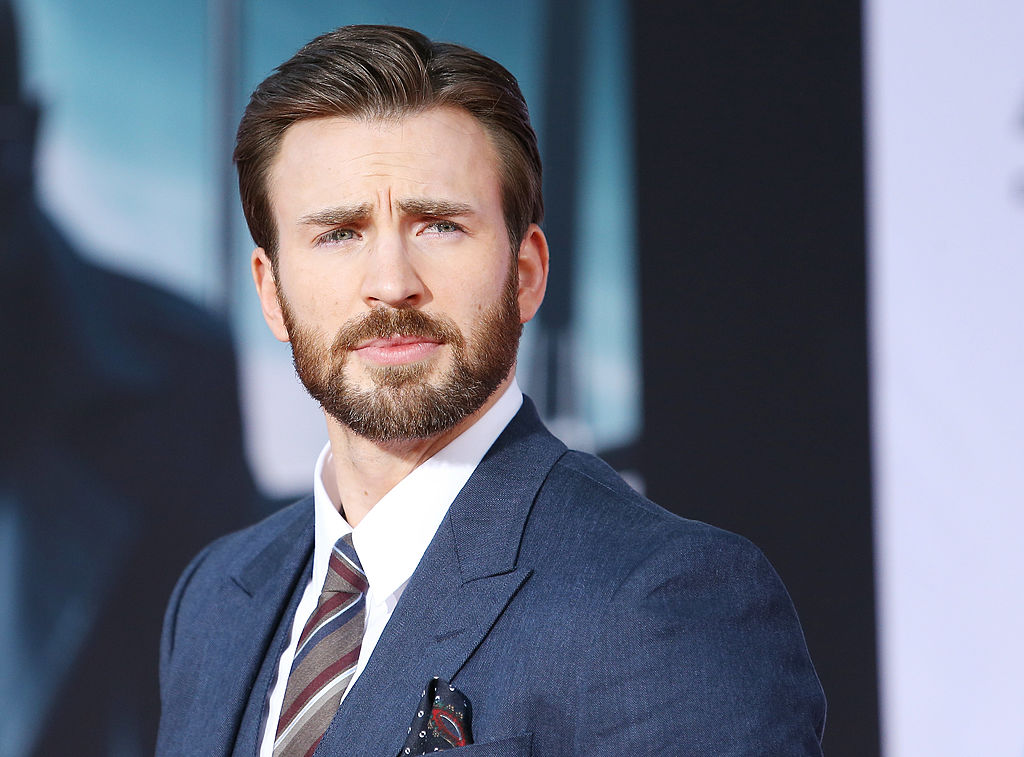 While Evans' acting is noted and acclaimed, as he makes a somewhat difficult-to-like character relatable and human, his physique is also quite frequently the subject of reverence. As Captain America, he has had to maintain quite a rigid diet and workout schedule for nearly the last decade; to play a convincing Steve Rogers, you must appear as if you have been injected with super serum. Meaning, your body must be larger than the average fit man's.
During an interview with ExtraTV, Chris Evans discussed his role as Captain America, noting the challenges that come along with the character — on both the acting and physical fronts. He also explained why he often feels he is a "huge physical disappointment in reality."
Chris Evans talks about his body with ExtraTV
During his interview with ExtraTV, Chris Evans explained how people often tell him that he looks "so much bigger on-screen," before they state things along the lines of, "You're not that guy. I've seen that guy." While he seems to be making a joke out of the moment, he notes that the camera "does make you look a lot bigger. It really does." When asked if people really approach him and say "Wait a second," as if feeling he is not actually himself, Evans said:
Oh Yeah. I've accepted the fact that I'm a huge physical disappointment in reality. It's just the way my life is. Independent of muscle, they just look at my face, and they'll just be like 'no. I know that guy.'"

ExtraTV
While Chris Evans may be making light of the moment, he seems rather sincere regarding his physical size and the difference between reality and the camera. While one of Hollywood's most eligible bachelors would be foolish to think he's anything less than the ideal man, it appears the camera beefs him up to an extent that makes his real-life image just a little less impressive. However, we're sure he looks more toned and fit than he believes. Everyone is always their own worst critic.
Chris Evans goes on to note (when prompted) that having to appear this way for Captain America definitely hasn't hurt his social life. He is sitting next to Hemsworth, who explains he is married, and the two go on to discuss "love lives" in a very facetious and humorous manner.
While Chris Evans and Hemsworth managed the workout questions well, Evans once explained, while promoting Civil War, that questions surrounding his workout are always the ones he wishes would just cease to be. He noted that he finds such questions "disposable" and "inconsequential," which given the degree of work that goes into building a character, should come as no surprise.