Chris Evans Had a 'Big Crush' on This A-List Celebrity Growing Up
MCU star Chris Evans is easily one of, if not the, most eligible bachelors currently working in Hollywood. From his gentlemanly ways and charming disposition to his socio-political activism and sheer degree of talent, Evans embodies what it means to be the full package. And let's not forget that he's got the good looks to boot.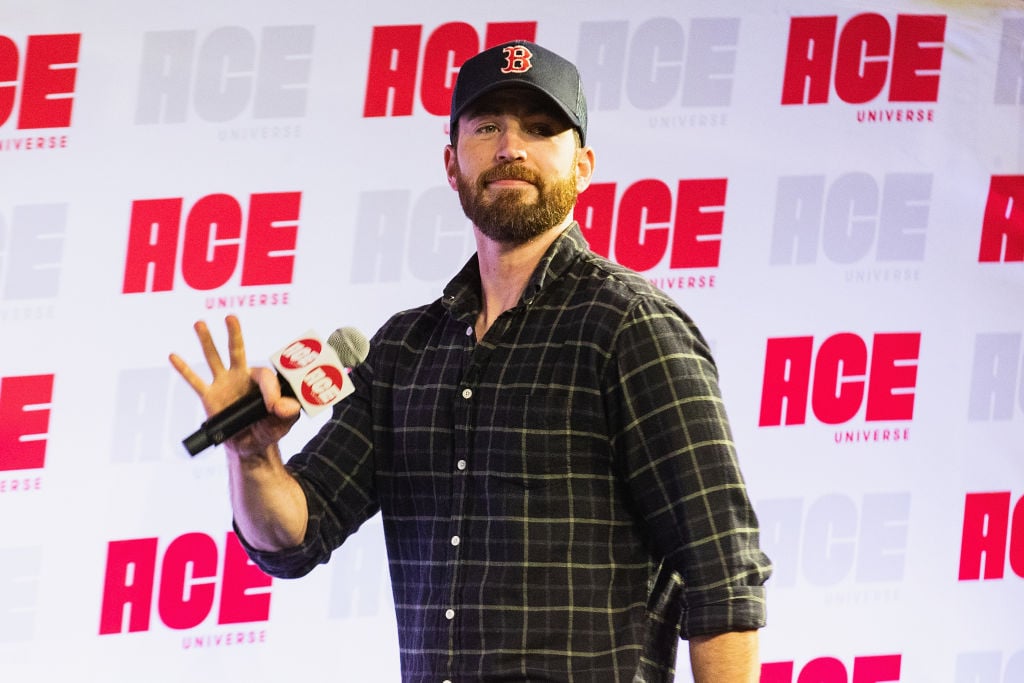 Evans was in an on-again-off-again relationship with Jenny Slate for quite some time. They met on the set of Gifted and began dating soon after Slate and filmmaker Dean Fleischer-Camp divorced. Though Evans and Slate reportedly still greatly respect, love, and admire one another, their relationship couldn't survive whatever differences split them apart.
However, we did learn one thing from Evans' relationship with Slate: he is attracted to queens of comedy. Jenny Slate is well known for portraying Mona-Lisa Saperstein in Parks and Recreation, and she was a cast member on SNL from 2009-2010. When taking this into account, Evans' former celebrity crush should come as no surprise. Though Chris Evans has yet to admit if he's still got the hots for one of Hollywood's most beloved actresses, she is single.
Chris Evans had a major crush on America's sweetheart growing up 
During an interview with W Magazine, Chris Evans discussed acting, the power of a good role, the several not-so critically acclaimed movies he starred in early in his career, and Captain America. However, most importantly, he revealed who his celebrity crush was growing up. Evans stated:
I grew up with a big crush on Sandra Bullock. Speed was a big one. The whole movie, in general, did it for me. 

W Magazine
Chris Evans, like many others who watched Speed growing up, developed a crush on the one and only Sandra Bullock. The world knew then that Bullock would go on to develop two major nicknames: America's sweetheart and America's girl next door. 
Chris Evans goes on to discuss love scenes in films, explaining that there "is no favorite love scene" he has been in, as the whole experience is usually a bit awkward for those involved. He jokingly, but somewhat seriously, deems a love scene the "tragic, tragic experience that every actor should go through just to know how absolutely painful and awful it is."
Did America's sweetheart Sandra Bullock and MCU star Chris Evans ever date? 
Back in 2014, rumors began circling that the MCU star and Miss Congeniality actress were dating. Let's just say Sandra Bullock quickly put these rumors to rest by doing what she does best: drawing upon her genius sense of humor. When asked about Evans, Sandra Bullock told EW, "You guys are a little behind," according to People. She went on to state:
We've since married and it started breaking apart, so we separated. We filed for divorce, and I hope everyone can respect our privacy. But we're going to remain friends and share responsibility of the farm animals we've taken on, because you just can't abandon the animals

People
Evans and Bullock sparked rumors after sharing a meal with a group of friends in West Hollywood; however, taking Evans' former crush into account, maybe these two are in for a romance that's just waiting to happen.