Chris Evans Had the Perfect Response to John Krasinski's Tweet
John Krasinski turned 40 years old on Oct. 20. To celebrate his birthday, the actor hosted a fundraiser with Family Reach. The organization provides financial assistance to families fighting cancer. Krasinski tweeted at several celebrities encouraging them to donate, and Chris Evans had the perfect response to Krasinski's tweet.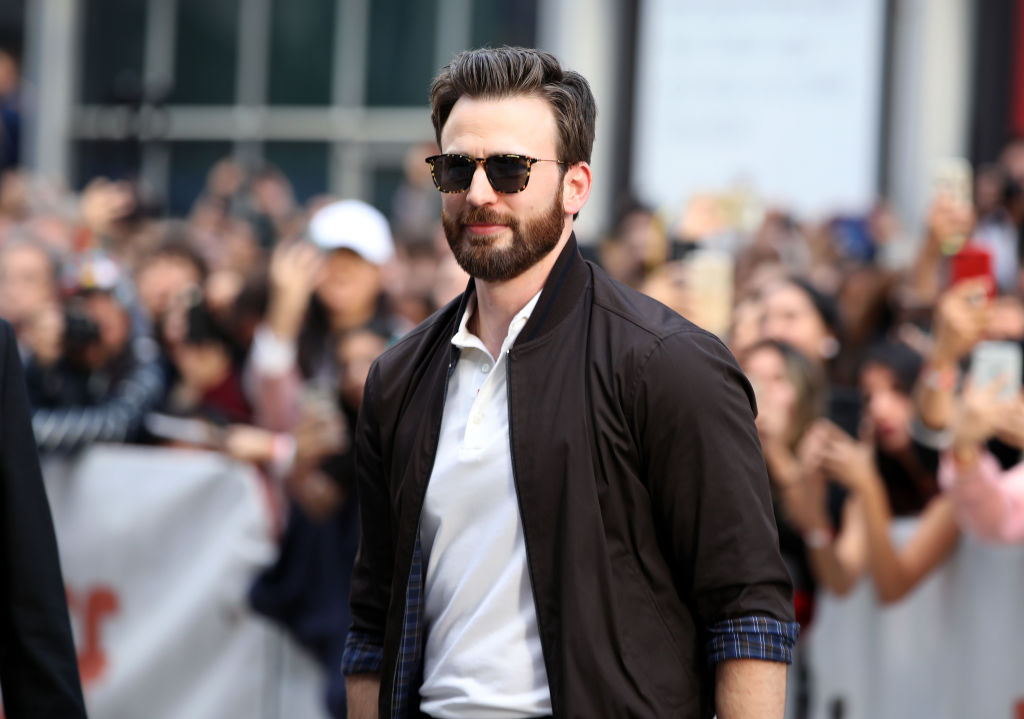 John Krasinski tweeted at several celebrities encouraging them to donate to Family Reach
On his birthday, Krasinski asked several celebrities to donate to Family Reach. Some of the requests were funny and reminded the celebrities they owed Krasinski a favor. The actor tweeted at Ellen DeGeneres, Jimmy Kimmel, Dwayne Johnson, Ryan Reynolds, Hugh Jackman, and more.
"Hey @TheRock remember when you pitched me 'BROMANCING THE STONE?…And then cast my wife?…And called it JUNGLE CRUISE ? Well, you can make it up to me now! #JKbday@familyreach," Krasinski tweeted at Johnson.
"Hey @TheEllenShow remember when you did this to me? To this day I still can't go near coffee tables. Time to make up for it! #JKbday@familyreachhttp://venmo.com/jkbday," he tweeted at DeGeneres.
John Krasinski tweeted at Chris Evans
One of the celebrities Krasinski asked to donate to Family Reach was Evans. The actor brought up that Evans won the role of Captain America in the Marvel Cinematic Universe over Krasinski.
"Alright getting into the afternoon here and this donation train keeps a rollin! Hey @ChrisEvans remember when you robbed me of the role of Captain America?… time to pay up? #JKbday@familyreach," he tweeted.
Evans had the perfect reply to Krasinski's request. He replied with a gif of Krasinski playing Jim Halpert in The Office. In the gif, Jim cuts part of his tie to make Pam feel better about her veil ripping.
"There. Now we're even," Jim says in the gif.
Fans loved Chris Evans' response
After Evans replied to Krasinski with a bit of The Office nostalgia, fans loved his response. The tweet has over 60,000 likes on Twitter. Krasinski retweeted it to his own account.
"This is all we wanted and more," Redbox tweeted.
"I LOVE YALL LMAOOOO," a fan tweeted at Evans.
Several celebrities donated to John Krasinski's birthday cause
Krasinski's tactic of asking for other celebrities' support worked. In addition to Evans, several celebrities donated to Krasinski's birthday cause. Jackman, DeGeneres, Johnson, Kimmel, and Chris Pratt all donated to Family Reach.
Krasinski also received help from some of his friends from The Office cast. Angela Kinsey tweeted birthday wishes at Krasinski and Kate Flannery asked for her Twitter followers to donate to Family Reach.
"For his 40th birthday, John is raising money for @familyreach, he's always going out of his way to help others, even if it means signing a pelvis cast. Happy Birthday @johnkrasinski!! Donate here https://familyreach.org/jkbday/#JKBday," Flannery tweeted.
The birthday fundraiser is still open
Family Reach is a non-profit organization that works to eliminate the financial burden cancer has on families. The fundraiser for Krasinski's birthday is still open. To participate in the fundraiser, people can donate money to the #JKbday Venmo account. People can also donate directly to familyreach.org.