Chris Evans Net Worth and Earnings from Marvel
Chris Evans – most widely known for portraying Captain America in the Marvel Cinematic Universe – is worth an estimated $50 million, according to Celebrity Net Worth. And though this may sound exorbitant to us regular folk, he trails behind fellow Avengers Chris Hemsworth, Scarlett Johansson, and Robert Downey Jr. However, it's unlikely that the millionaire heartthrob has any complaints.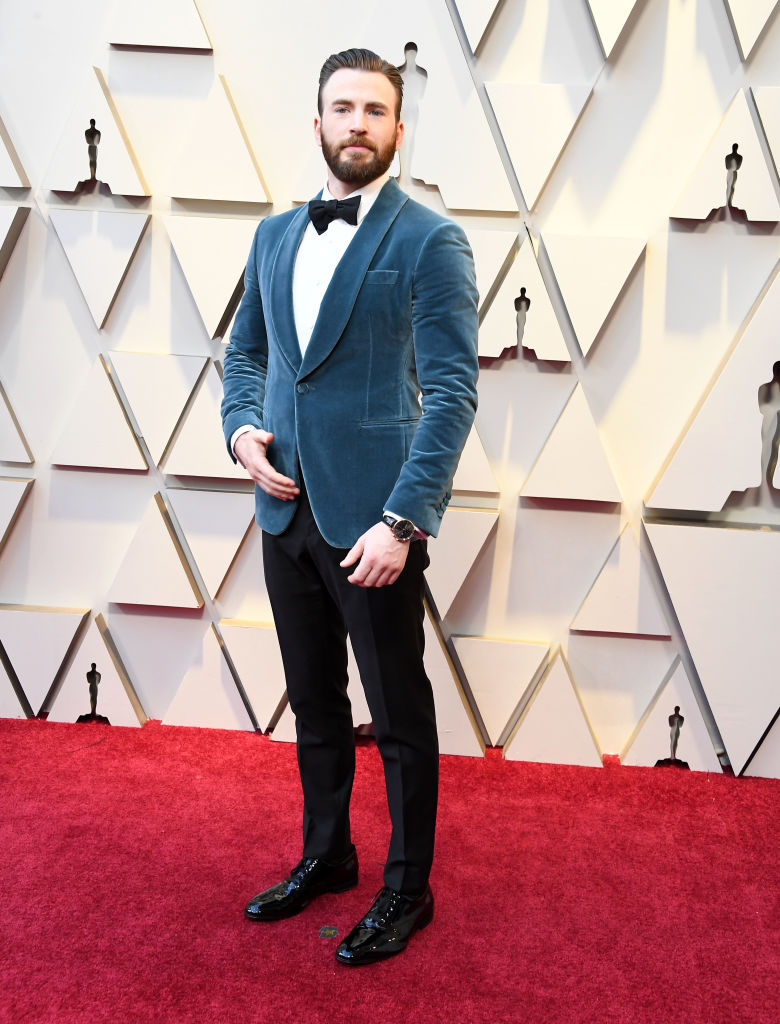 Chris Evans, though making most of his money by playing Captain American, has also appeared in other memorable Blockbusters, including The Fantastic Four, Gifted, Push, and Losers. Evans also directed his first film Before We Go in 2014, in which he co-starred alongside Alice Eve.
Before We Go opened to poor critical reviews; however, Evans does plan to focus on directing moving forward. And, with the money he has made playing Captain America, he can afford a few misses as he finds his footing.
Chris Evans didn't make much for his first stint as Captain America

Though Chris Evans has gone on to earn millions from Marvel since originating his role in The First Avenger: Captain American, Evans only made $300,000 for the first film, according to The Telegraph.

It's widely known that Marvel is tight with pay, and forces its actors to sign contracts spanning several films. While this may sound unfair, Marvel would otherwise be forced to fulfill requests for increases as soon as their actors reached stardom. So, the system is best when taking the business side of things into account.

Chris Evans received a modest pay increase for The Avengers

According to The Telegraph, Chris Evans likely made $2-$3 million for 2012's The Avengers. RDJ reportedly made $50 million for this film, while Scarlett Johansson made $4-$6 million.

Chris Evans starts making the big bucks
Chris Evans, according to Men's Health, made $13.5 million in 2015. And while this accounts for all of the projects the actor was involved in that year, it's likely that he earned most of his money from Avengers: Age of Ultron. While Chris Evans also appeared in the post-credits scene for Ant-Man in 2015, it's unlikely that he was paid millions of dollars for a minute of screen time.

Men's Health reported that, in 2017, Chris Evans made $18 million. With Infinity War on the horizon and three Captain America movies already behind him, Chris Evans claimed his rightful place as one of the highest paid actors of the year.

Chris Evans has come a long way since starring as the Human Torch alongside Jessica Alba and Michael Chiklis in Fantastic Four. However, it goes to show, once a superhero, always a superhero. Though Fantastic Four opened to abysmal critical reviews, Chris Evans got to show off his superhero potential. And now, he stars in one of the most successful superhero stories and critically acclaimed franchises in Hollywood history.

What's next for Chris Evans?

Chris Evans, since approaching the end of his run as Captain America, has shared his desire to step behind the screen. However, the soon to be A-list director does have a few major acting roles on the horizon.
Chris Evans is set to star in the soon-to-be-released film Knives Out alongside Daniel Craig, Jamie Lee Curtis, Katherine Langford, and Christopher Plummer. The movie will pay homage to the murder mysteries of yesteryear in an Agatha Christie-esque fashion.
Chris Evans will also appear in Infinite, Jekyll, and The Red Sea Diving Resort. However, release dates for these films are still unknown. Jekyll and Infinite are both in pre-production, while The Red Sea Diving Resort is in post-production, according to IMDb.