Chris Evans Reveals His All-Time Favorite Marvel Co-Star
Even Avengers: Endgame star Chris Evans, the actor behind the righteous and morally upstanding Captain America, plays favorites. After nearly a decade spent portraying the scrawny soldier turned shield-wielding, combat master Steve Rogers, Chris Evans has seen his fair share of impressive co-stars throughout his Marvel journey.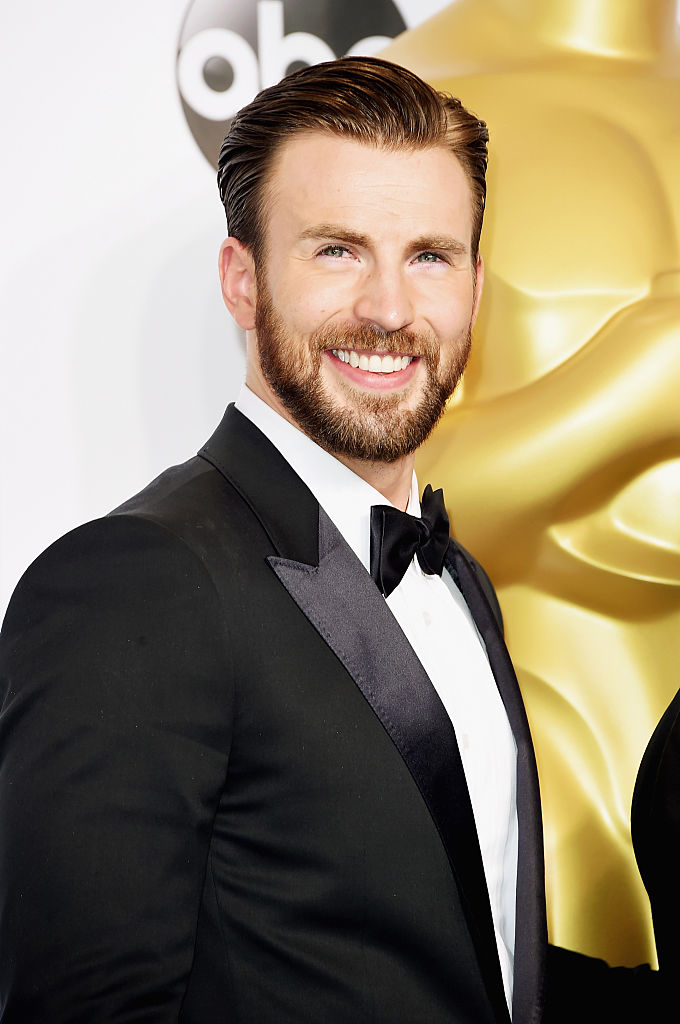 From Robert Downey Jr. to Scarlett Johansson — the one who helped persuade him to take the role to the one he boasts an extremely strong friendship with — you may have come to this post with a presumption concerning his favorite co-star (based on what you've come to learn about the actor). 
If you're only brainstorming different Avengers actors, your inclinations are likely incorrect. Chris Evans — who spent years as Captain America — also spent a few years as the Human Torch, in both the Fantastic Four and Fantastic Four: Rise of the Silver Surfer. So, you may need to broaden your options.
Chris Evans' favorite co-star is from the 'Fantastic Four' movies 
During an interview posted by SPKBLUE, Chris Evans discussed his career. From early films like Cellular to his role in the groundbreaking Avengers saga, the man has climbed the ladder to A-list status. During his interview, he also revealed his favorite co-star. The interviewer asked, "Out of all of the people that you've worked with, who has been your favorite co-star?" Evans replied:
I mean, that's so tough. That's so tough, because everyone in the Avengers movies, I mean, I love. From Downey to Hemsworth to Ruffalo to Renner to Scarlett, there are so many people that I love from the Marvel franchise. But you know who I'm going to give it to, you know who I'm going to give it to, I'm going to say Ioan Gruffudd. 


He was in Fantastic Four with me. He played Mr. Fantastic. There's something about him that is just so funny. He's so fun and so funny. And just, every single day, he made me laugh. Maybe it's just my memory being somewhat nostalgiac, but I just have such fond memories of coming to work every day and he just cracking me up.

SPKBLUE
Evans goes onto explain that choosing his all-time favorite co-star proves very difficult, for Scarlett Johansson is one of his best friends "on the planet." He explains that he has worked on so many films, and goes on to state his appreciation for Octavia Spencer and Jamie Bell. However, Ioan takes the prize for his consistent humor. 
What's up next for Chris Evans; will he work with any former Avengers co-stars? 
Chris Evans recently appeared in the Netflix original The Red Sea Diving Resort, and he is set to star in the series, Defending Jacob, as well as in the upcoming movies Knives Out and Jekyll. 
While Chris Evans is set to take on a descendant of Dr. Jekyll and Mr. Hyde in Jekyll, he is currently the only confirmed star. Thus, we may just get to see him team-up with Johansson or Downey once more for this one. In the BBC series the movie is based on, the main cast member receives much assistance, coping with his monstrous side, from a female lead. 
Knives Out may feature an all-star cast; however, Evan is the only Marvel alumn; that is, unless, you include Katherine Langford, who never actually appeared in Avengers: Endgame despite being listed on the IMDb page.