Chris Evans Says He Still Thinks About Quitting Acting
Actor Chris Evans – aka Marvel's Captain America – is about to be on the big screen once again for his upcoming film Knives Out. Also preparing for the role of Tom Jackman in Jekyll and starting production on his upcoming Apple TV+ series Defending Jacob, it's hard to imagine that this very busy and in-demand thespian still considers calling it quits when it comes to acting.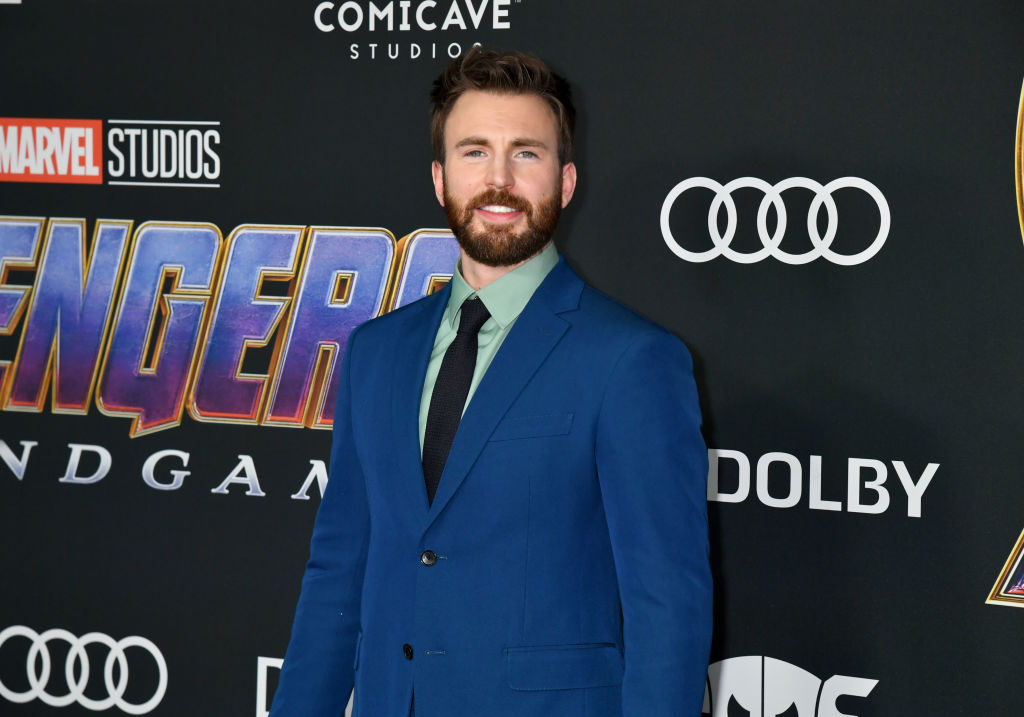 Former comments on 'retirement'
As one of today's most popular actors, Evans has his choice of roles. While his run as Captain America solidified him as a superstar, Evans was clearly anticipating the end of playing the superhero as opening new doors to other professional opportunities.
In 2014, Evans commented on his upcoming flexibility after his conclusion with the franchise. "We are turning a corner," he said at one point regarding the end of his contract with Marvel, which was interpreted as him referring to possible retirement.
Evans denied that he was dropping any such hints. "I never said the word 'retire,'" he told the Hollywood Reporter. "It's a really obnoxious notion for an actor to say they're going to retire — it's not something you retire from."
Quitting? What?!?
While he currently isn't using the word 'retire,' Evans recently revealed that he does still consider quitting his acting career. In a conversation with Avengers co-star Scarlett Johansson for Variety's Actors on Actors series, Evans once again said he thinks about ending his work as an actor.
"Every couple of months, I decide I'm done acting," he said. "This has been my thing for decades now. I'm always looking for a way out."
Fear not, Evans fans. He followed up that statement voicing his devotion for his craft as well as new opportunities that are now flooding the show business industry, specifically with today's onslaught of streaming services.
"I do love it. I think TV right now, those creative minds are given a bit more freedom," Evans said. "It feels like movies sometimes get inundated with studio notes, and all of a sudden, what was once an original idea becomes boiled down to the lowest common denominator, and then you have no one's favorite movie but everyone's lukewarm movie. I think that's why people may be turning away, and looking to things like streaming service shows that actually are innovative."
Upcoming projects
Evans is clearly looking forward to the premiere of his new film Knives Out, seeing the project as something out of the ordinary. "Original content, it's not there very often. That is one of the best things about Knives Out," he shared. "It was something that I read that felt fresh and new."
The Avengers star is now pondering serving in the director's role. "I'm trying to direct, but I don't have the courage or focus to write. The hardest thing is finding material," Evans said. "The good material isn't just sitting there untouched. It's tough to find."
Evans, who previously made his directing debut with 2014's Before We Go, commented on his earlier experience in the director's chair. "When I directed, one of the tricky things was, I found some little broken-bird script, and I thought, 'Oh, I can nurse this thing back to health,'" he told Johannson. "In retrospect, I do think even the best version of the movie I directed, there may have been a ceiling based on the material. If it's not on the page, I may have been — I don't want to say naive — hopeful that we could elevate it beyond what the potential seemed to be."
Knives Out is scheduled to release on November 27.