Chris Evans to Play the Most Iconic Two-Faced Character Following 'Avengers: Endgame'
While Chris Evans has grown quite accustomed to playing a straight-laced savior – committed to all righteous causes and unwaveringly dedicated to the superhero's journey – the actor yearns to show audiences (and casting directors) that he is capable of more than Captain America.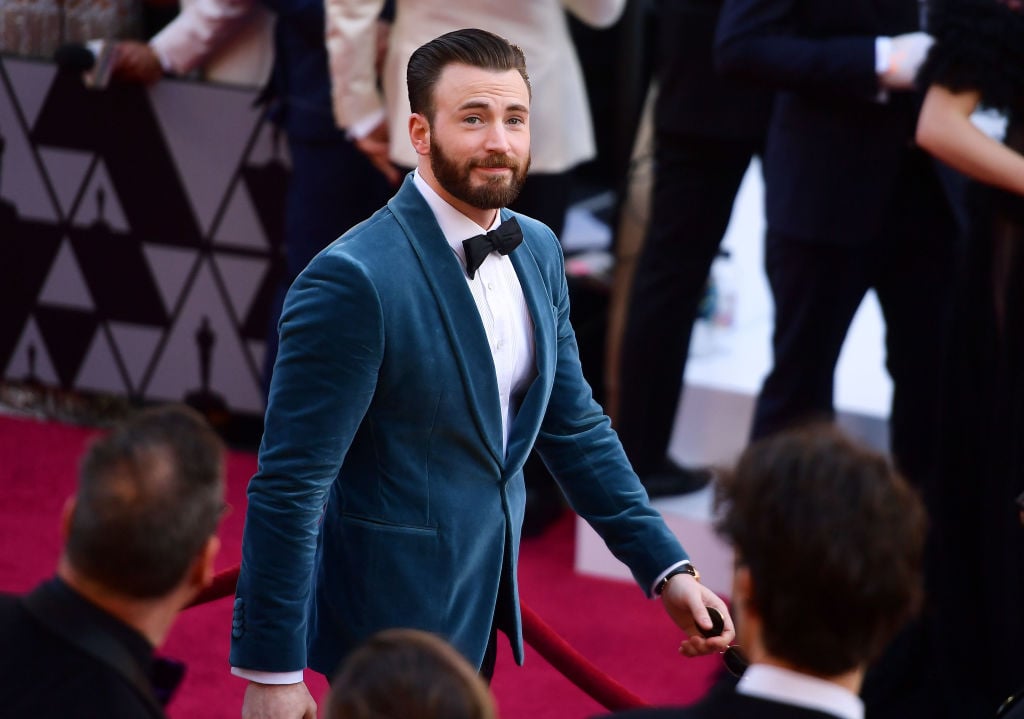 Chris Evans previously stated that playing Captain America opened many doors for him; the actor has since made his directorial debut with Before We Go starring alongside Alice Eve, and he is set to star in a few films sure to sever his connection to the role he has been one with since The First Avenger.

One of the many character-defying roles he is set to take on is that of the notorious Dr. Jekyll and Mr. Hyde. Well, not precisely. Evans is set to star as Tom Jackman: the only living descendant of Dr. Jekyll and Mr. Hyde in a movie titled Jekyll, which is currently in pre-production.

While not playing the DC villain Two-Face, this is likely the closest we will see Evans get to a comic book villain (at least for a little while), as he seems a bit done with that film territory for now.

What do we know so far about 'Jekyll' starring Chris Evans?

While not much is known about Jekyll, we know that the movie will follow Tom Jackman – the last descendant of Dr. Jekyll and Mr. Hyde – and the consequences that result when he makes a deal with the dark side, according to IMDb.

Ruben Fleischer is set to direct the film. Fleischer is most known for his work on Venom, Zombieland, Gangster Squad, and 30 Minutes or Less. While Venom, Gangster Squad, and 30 Minutes or Less all opened to poor critical reviews, Zombieland was considered a triumph within a previously considered dead subgenre, and the film currently boasts a 90% critics score on Rotten Tomatoes.

Let's hope that Fleisher brings the originality he brought to Zombieland when it comes to Jekyll, as Chris Evans fans would love to see him excel in a role less akin to his good-hearted nature.

Jekyll will be based on the six-episode miniseries of the same name by Steven Moffatt (whether the movie will resemble the series loosely or strongly is unknown). However, in the miniseries, James Nesbitt played Tom Jackman, and the show opened with Jackman beginning to display signs of Dr. Jekyll's trademark split personality, according to Deadline.

In the show, the husband and father abandons his family, with no explanation, and lives in a basement with a singular ally: his nurse. And as you can assume, the show follows Jackman as he tries to cope with two personalities who can never remember the other's actions.

Given the knowledge surrounding the iconic Robert Louis Stevenson character, it's easy to assume what will constitute this film's foundation; however, it's likely the creators will take liberties to separate it from the show and novel, and present audiences with a more contemporary spin.

Tom Jackman isn't the only character far from Captain America that Evans is set to play

Evans is also set to star in the upcoming murder mystery Knives Out. A trailer for this film was recently debuted at CinemaCon, and to put it simply, Evans' character comes out spewing phrases like "eat sh**" and "up your a**" in the very brief preview.

Chris Evans will star alongside Jamie Lee Curtis, Christopher Plummer, Daniel Craig, Michael Shannon, and more in the highly anticipated Agatha Christie-esque movie. Evans will play the son of Curtis' character.
So, if you're looking to see Chris Evans abandon his good side in favor of a little evil, or a little duplicity, consider heading to the theater when Knives Out and Jekyll premiere.