Everything We Know About the Chris Hardwick Sexual Misconduct Allegations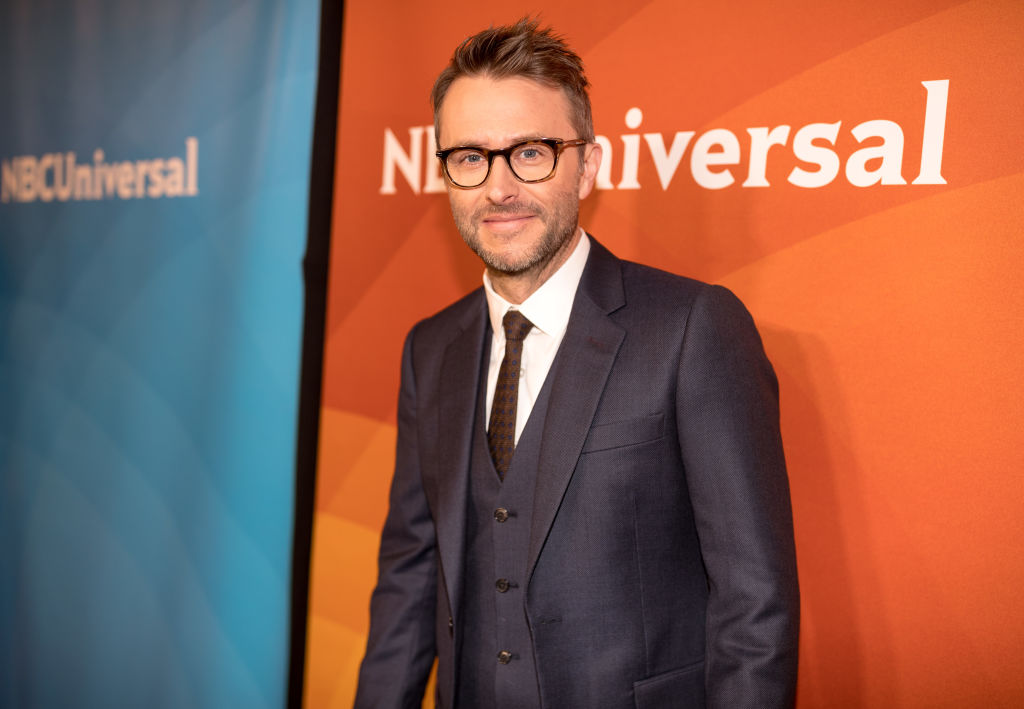 Chris Hardwick is about to return to television about two months after his ex-girlfriend accused him of sexual abuse. AMC has reinstated him as host of Talking Dead, and he will soon make his first TV appearance since the scandal by serving as a guest judge on America's Got Talent.
So now that Hardwick appears to be bouncing back from the scandal, what, exactly, have we learned in the past two months? Where do things stand right now? Let's take a look.
The allegations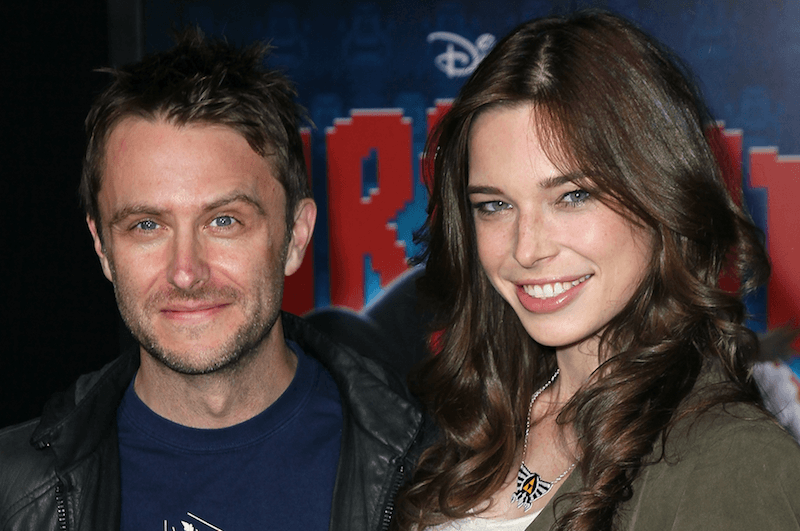 On June 14th, 2018, Chloe Dykstra published an essay on Medium titled "Rose-Colored Glasses: A Confession," which is about an experience she had with an ex-boyfriend. She didn't actually name Hardwick in the piece, but it was clear from context that this is who she was talking about. Dykstra and Hardwick dated from 2011 to 2014.
In the Medium article, Dykstra first accuses Hardwick of being emotionally abusive while they were together. She says that early on in the relationship, he established some ground rules: she was not allowed to go out at night, have male friends, drink alcohol, speak in public places, or take photos of the two of them together.
Dykstra says she made the choice to go along with his controlling behavior because he had just gotten out of a relationship with a long-term girlfriend, and she believed he was going through some "serious emotional discomfort." However, this turned out to be a mistake, she says. Dykstra also notes that she later found out that while they were together, Hardwick would go to parties without her and get famous actresses' phone numbers with the intention of dating them at the same time as he was dating Dykstra.
After a while, Dykstra says she became terrified of upsetting Hardwick, "so I did what he said…Including let him sexually assault me," she writes. "Regularly. I was expected to be ready for him when he came home from work."
Dykstra explains that she was constantly in distress while they were having sex but he did not care. She writes:
Every night, I laid there for him, occasionally in tears. He called it "starfishing". He thought the whole idea was funny. To be fair, I did go along with it out of fear of losing him. I'm still recovering from being sexually used (not in a super fun way) for three years.
Dykstra says she slowly began to lose her sense of self after being so isolated from her friends and being forced to spend most of her time with Hardwick, who was only nice to her when people were watching. "When cameras were on us? He was a prince," she says. "Turn them off, he was a nightmare."
During this time, Dykstra says she lost 15 pounds and began pulling out her hair; she includes a picture of herself from the time looking extremely underweight and unhealthy.
Once, Dykstra says, she had to have surgery, and when Hardwick visited her in the hospital, he asked the doctor, "When do you think I can have sex with her again?" Dykstra says her mother was in the room when Hardwick asked this question.
This all ended, Dykstra says, when she finally snapped and left Hardwick for another man that she just met. She says she kissed this man while she was still with Hardwick and then immediately told him about it, and she was surprised that he instantly forgave her and begged her to stay. However, she says she "remained strong in my resolve to leave him, despite my only desire for three years being that he loved me the way I loved him."
But after she left him, Dykstra says he called around and got her fired from several companies that provided her regular work, having threatened not to work with them unless they did so. "He succeeded. I was blacklisted," she writes. "With the assistance of a woman who'd gained my trust and my heart over the past year, he steamrolled my career."
She explains that although she was suicidal at the time, she's in a much better place now; still, she never received closure, which is why she's coming out with this story now. She also wanted to warn people about looking out for red flags in an abusive relationship.
Dykstra concludes by telling Hardwick that she has evidence, both audio and video, of everything she has alleged that she would be able to use if he sued her.
The immediate aftermath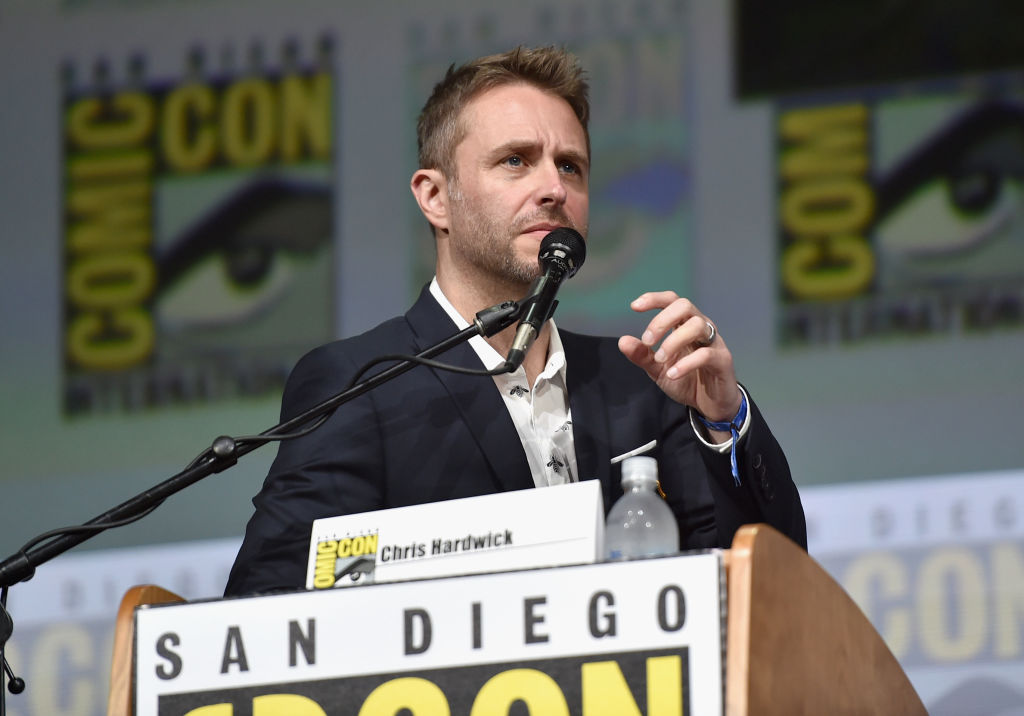 Dykstra's piece was published late on a Thursday. By Friday morning, it had gone viral, with Chris Hardwick becoming a trending topic on Twitter.
Instantly, Nerdist distanced itself from Hardwick. He wasn't actually doing any regular work for them anymore, but Nerdist decided to scrub his name from its website, even removing mentions of him as the original founder.
AMC also announced that it would not be airing episodes of Hardwick's shows until it had completed an investigation into the allegations. Hardwick's talk show Talking was scheduled to air an interview with Donald Glover that Sunday, but this episode was pulled and has still never aired. AMC also decided that Hardwick would no longer host its Walking Dead panel at Comic-Con.
Later, it was announced that Yvette Nicole Brown would fill in for Hardwick both at the Comic-Con panel and as the interim host of Talking Dead.
Hardwick's response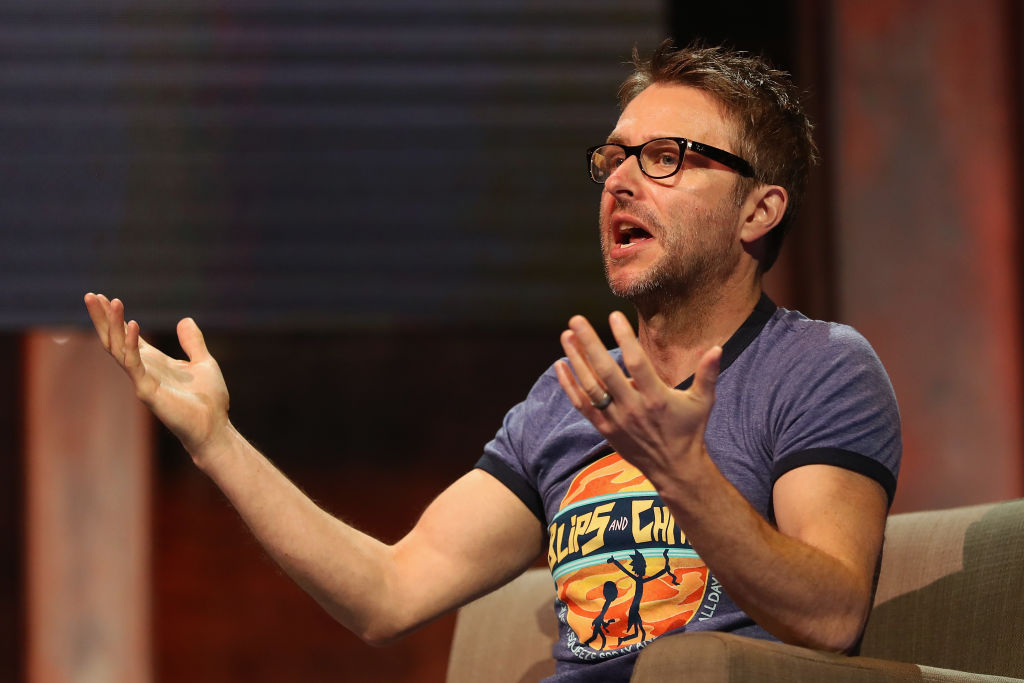 Hardwick released a statement late on Friday evening responding to Dykstra's allegations, saying that while their relationship may have been rocky, he never sexually assaulted her.
Here is Hardwick's complete statement via Deadline:
These are very serious allegations and not to be taken lightly which is why I've taken the day to consider how to respond. I was heartbroken to read Chloe's post. Our three year relationship was not perfect—we were ultimately not a good match and argued—even shouted at each other—but I loved her, and did my best to uplift and support her as a partner and companion in any way and at no time did I sexually assault her.

When we were living together, I found out that Chloe had cheated on me, and I ended the relationship. For several weeks after we broke up, she asked to get back together with me and even told me she wanted to have kids with me, 'build a life' with me and told me that I was 'the one,' but I did not want to be with someone who was unfaithful. I'm devastated to read that she is now accusing me of conduct that did not occur. l was blindsided by her post and always wanted the best for her. As a husband, a son, and future father, I do not condone any kind of mistreatment of women.
The texts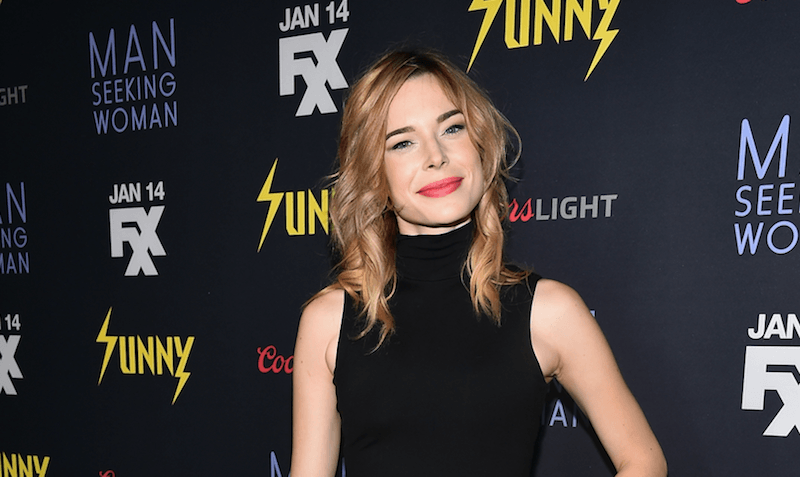 In addition to Hardwick's official statement, on June 19th, TMZ published text message exchanges between Hardwick and Dykstra that seem to have been provided to them by Hardwick himself and that date back to 2014.
The exchanges show Hardwick sending Dykstra a long text ending things with her, saying that it is because she cheated on him. Although the images are cropped, Dykstra appears to respond by begging Hardwick to talk to her, not receiving any response from him.
A lot of what's in the exchange fits within the narrative that Dykstra presented. Hardwick talks about her kissing another guy as something that "almost destroyed" him, and he admits that he begged her to take him back, something Dykstra referred to in the essay.
However, Hardwick does also write that he "actually had hope the last couple of weeks because of your texts and declarations of wanting to come back to me." This would seem to contradict Dykstra's statement in her Medium piece that she "remained strong in my resolve to leave him." Then again, Hardwick at the same time suggests that Dykstra isn't interested in getting back together, writing, "I no longer trust you and that will make any future attempts at reconciliation very difficult (not that you're asking for that)."
Dykstra would later say that these texts were "chopped up and spun to discredit me."
The edit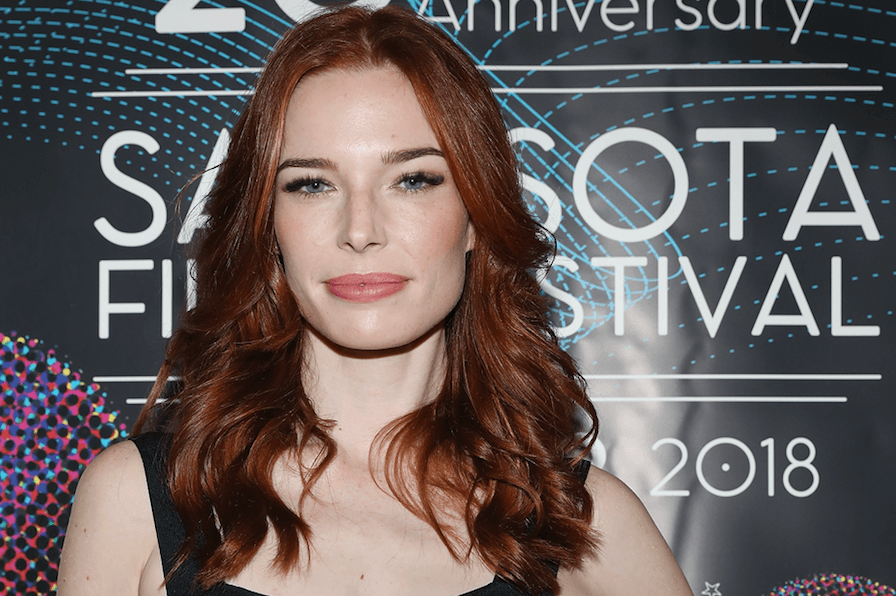 One thing you may have heard during discussions of the Hardwick scandal is that Dykstra quietly took back her sexual assault claim, editing her Medium essay to replace the term "sexually assault" with "sexually violate."
This would be a pretty big deal, and indeed, the Medium piece did for a time have the word "assault" removed from it. However, Dykstra has since clarified that this was simply a technical glitch, and she has added the word assault back in. This is how she explained the situation in a new paragraph added to the end of the Medium post:
I had kept the words "sexually assault" in my piece since the very first draft. Before posting, I got cold feet and was pressured to change it to "sexually violate" out of fear of backlash. When it posted unlisted, the edit did not save- and I'm grateful it didn't, because it did not allow me to back away from my original statement. When I decided to "publish" it properly (make it "listed" instead of unlisted), it changed the words back to "sexually violate". I immediately went to rectify it as quickly as I could. I stand by my statement.
Hardwick's wife and ex-girlfriends speak out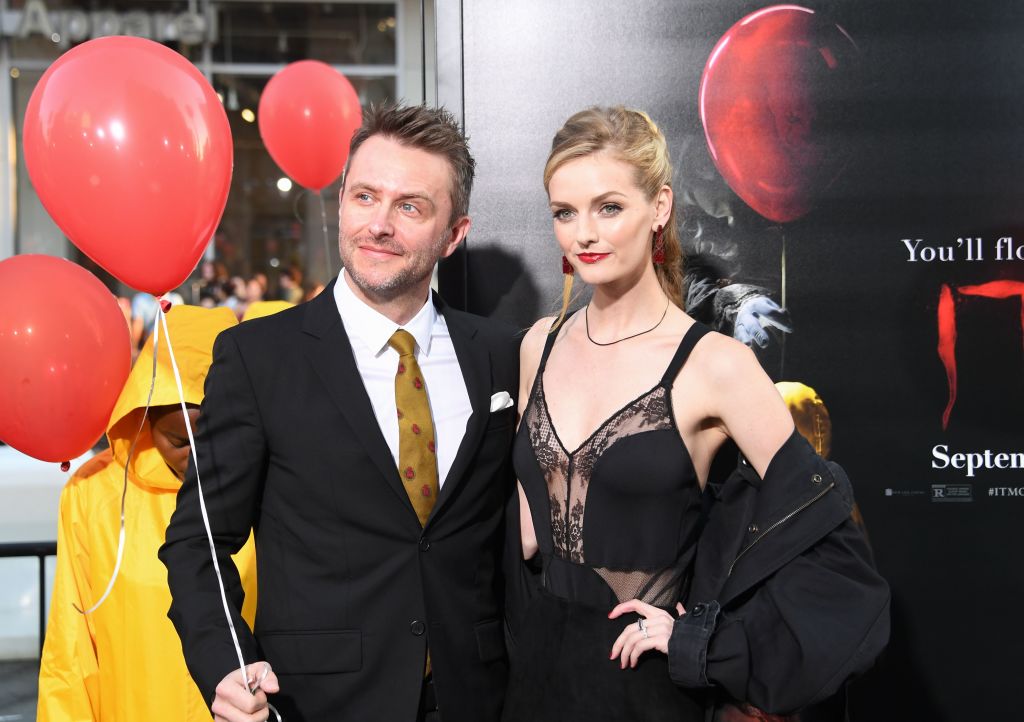 Initially, few people came out to support Hardwick, but that started to change near the end of June.
Three of Hardwick's ex-girlfriends – Jacinda Barrett, Janet Varney, and Andrea Savage – came out to say that Hardwick was never emotionally or physically abusive while they were together.
Hardwick's wife, Lydia Hearst, also came to his defense.
The investigation and reinstatement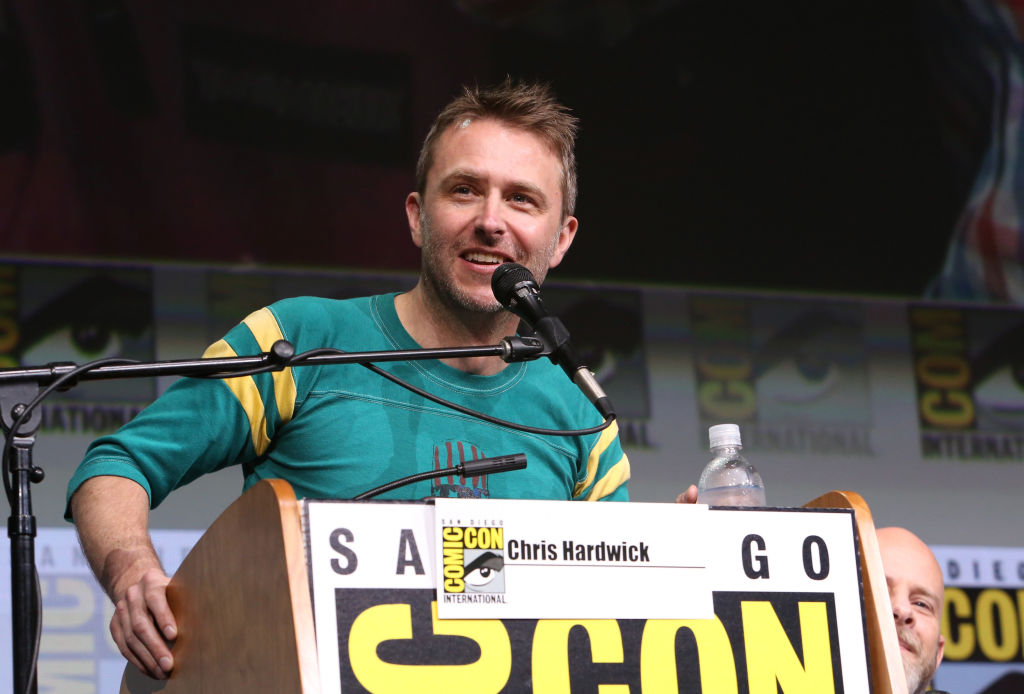 There were few new developments in the Hardwick scandal during July, but then, at the end of the month, AMC announced that it would be bringing him back to the air. According to CNN, this decision came after AMC had completed an investigation.
"Following a comprehensive assessment by AMC, working with Ivy Kagan Bierman of the firm Loeb & Loeb, who has considerable experience in this area, Chris Hardwick will return to AMC as the host of Talking Dead and Talking with Chris Hardwick," AMC said. "We take these matters very seriously and given the information available to us after a very careful review, including interviews with numerous individuals, we believe returning Chris to work is the appropriate step."
NBC later announced that it, too, would be bringing Hardwick back to the air; he will be a guest judge on America's Got Talent and continue to host the game show The Wall this fall.
Dykstra's response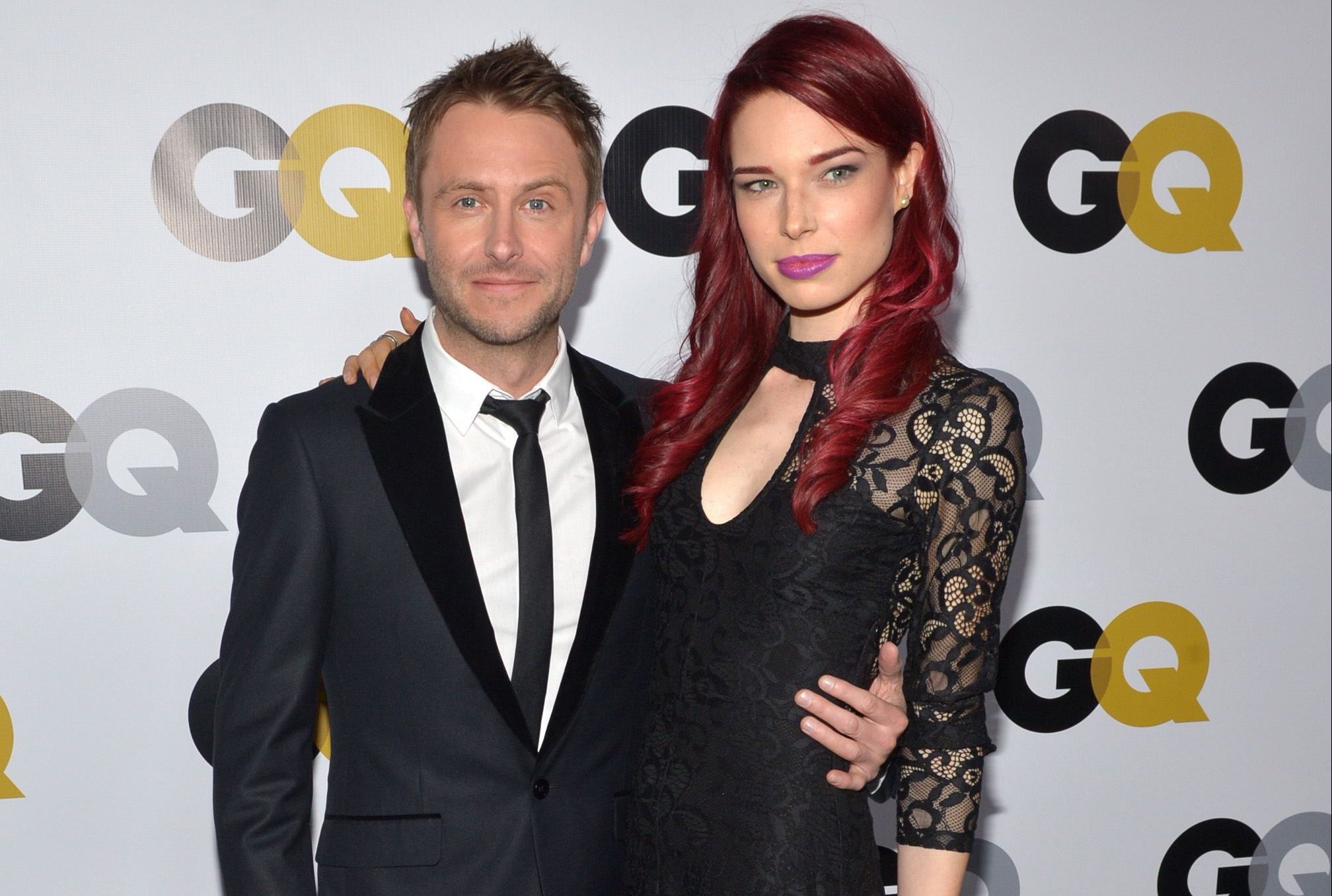 After Hardwick was reinstated by AMC, Dykstra issued a response, saying that ruining Hardwick's career was not the reason she published her Medium piece.
"I have been adamant since I came forward with my essay that I never set out to ruin the career of the person I spoke about. I could have provided more details, but chose not to," Dykstra said. "I have said what I wanted to say on the matter, and I wish to move on with my life. For that reason, I chose not to participate in the investigation against the person I spoke of. I do not believe in an eye for an eye, and therefore I have only shared my evidence with those who I felt should see it."
Dykstra wrapped up her statement by saying that she is choosing to move on from this situation.
"With the circus moving out of town, I intend to focus on the subject I originally wanted to shed light on: emotional abuse," she said. "I plan to continue this conversation and intend to work with institutions like RAINN and other support groups for survivors."