Chris Harrison Says the Coronavirus Pandemic Will Be Addressed on 'The Bachelorette'
It's still unknown how the postponement of The Bachelorette will affect the rest of the season. Chris Harrison does anticipate that the break will be addressed once filming starts again. Find out how and more about the possible changes to the upcoming season.
'The Bachelorette' was postponed
Filming was about to start for the new season, but it is now postponed out of concern over the outbreak. Crawley released a statement regarding the decision on Instagram.
"Talk about most dramatic season ever! In all seriousness, Everyone's health is the most important priority at this time, and as I'm sure you've heard, we are pressing pause for now on filming The Bachelorette," read the caption of the post.
It continued with, "We are taking it day by day and even hour by hour as this is so unpredictable. All I know for sure is that my heart is so full from all the love and support this far, and am still so excited for my journey to begin! I've waited 38 years for these moments, what's a little bit longer, right!"
There could be new contestants added to the season
The cast was already revealed for the season before the postponement. Crawley went on Instagram Live and said the break could mean more men can apply for the season. Harrison also thinks the cast might have to change.
"The thought that 25, 30, 35 guys, everybody that was able to take time off and come on The Bachelorette, is going to be able to come back again — because we don't have a set time of when we're going to come back. Obviously with this virus, who knows when this thing is going to blow through. So the idea that everybody is just going to be able to take off work and do this again? Probably very slim," Harrison said on Instagram Live, according to Just Jared.
He said coronavirus will be addressed on the show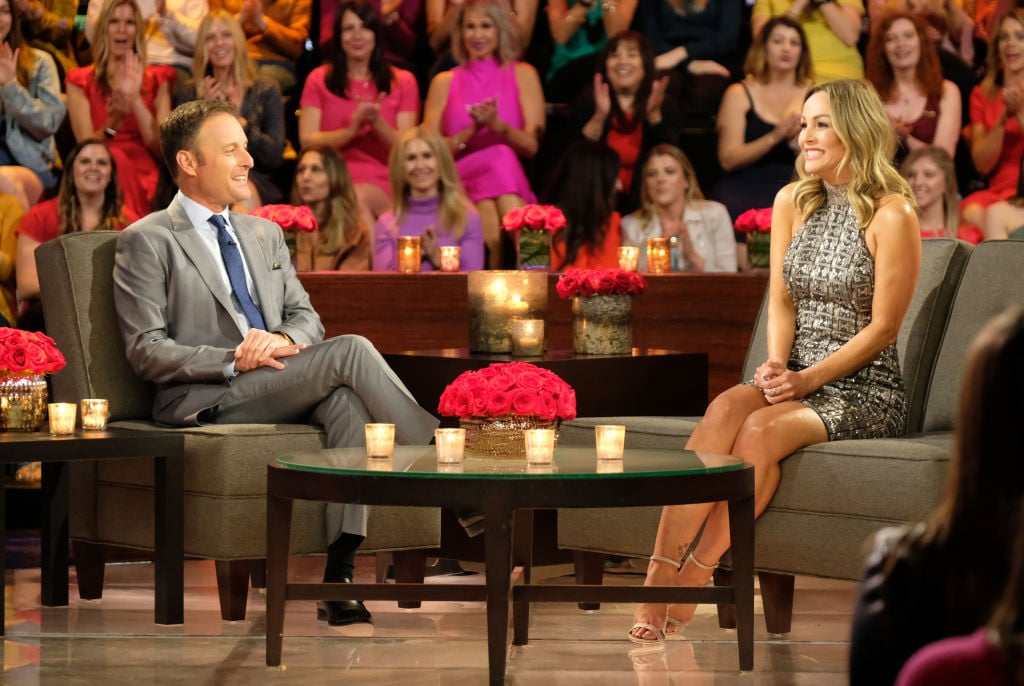 Harrison talked to People about the break and what he expects will happen once they return. He answered when they would get back to work.
"Until we can do this show and do it safely, we won't do it," he said. "Right now we are just on hold and it's being postponed. But we're all chomping at the bit to get back to it and to have Clare be our bachelorette."
He said that Crawley is currently sequestered in her own home. The host believes the show will address the break and pandemic.
"When we shoot Clare's season, it's going to be indicative of what's happening in the world," he said. "Obviously there will be talks of the pandemic and, 'What were you doing quarantining and who were you with?' Those are going to be the conversations that we're going to embrace."
He continued, "And then when you watch Clare's season, 20 years from now, you're going to think, 'What? What were these people doing? Why did they not hug? Why were they scared to embrace?' And that's kind of the beauty of this show is it always embraces what's happening in the real world."
That would certainly make the season stand out from preview ones. The wait continues for the show to be back in production.