Chris Hemsworth Reveals the One Challenge 'Every Superhero Film' Faces
After nearly a decade playing the hammer-swinging God of Thunder, MCU star Chris Hemsworth has learned a thing or two about the superhero space, especially when it comes to translating a comic book legend to an on-screen success. Chris Hemsworth's Thor underwent a personality adjustment following the poorly received Thor: The Dark World, and most fans have been grateful ever since.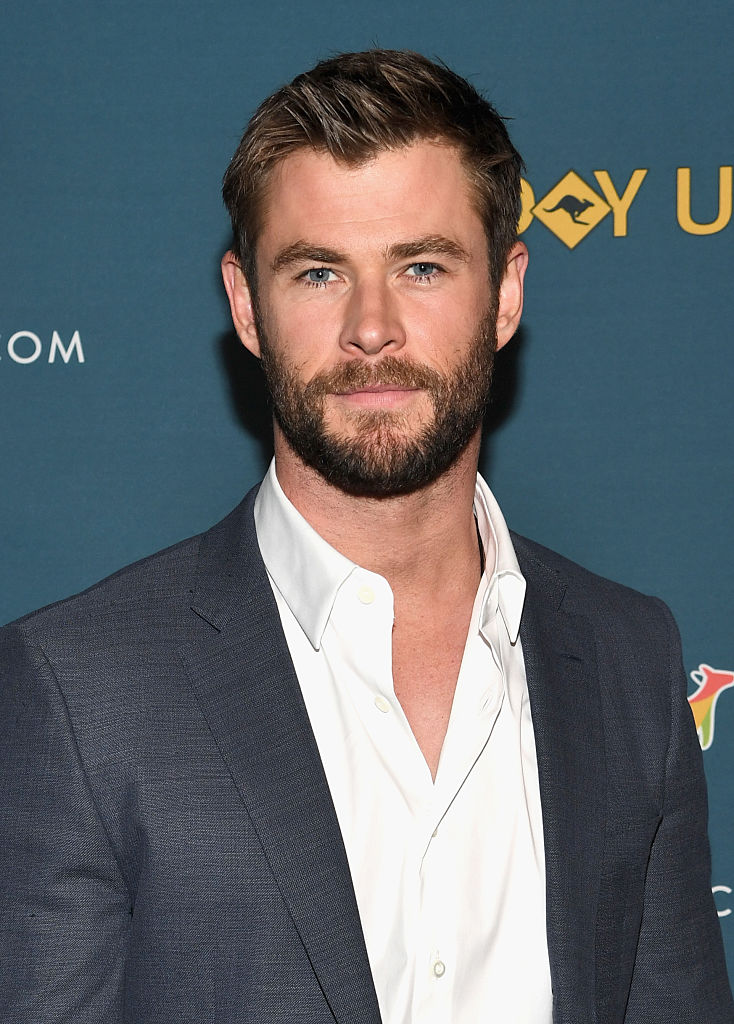 Chris Hemsworth is set to star in Thor: Love and Thunder in 2021, which will likely be the actor's farewell to the MCU, and the characters' denouement; he is expected to relinquish the mantle to Natalie Portman's Mighty Thor. With his journey as Thor soon coming to an end, Hemsworth has likely been reflecting on his time spent playing the Asgardian.
During an interview with William Van Meter for Interview Magazine, Chris Hemsworth discussed his life as Thor, projects outside the MCU, and the one challenge all superhero movies face.
MCU star Chris Hemsworth talks entertainment vs. camp
During the interview, William Van Meter notes that comic book movies can either be stellar masterpieces — citing Tim Burton's Batman as a successful cinematic take — or "they can really suck like Daredevil or Catwoman." Chris Hemsworth chimes in, explaining the challenge all movies of this kin face. He explained:
You have these colorful and vivid worlds and they can either be amazingly entertaining or come across campy. Every superhero film has that challenge. Having someone like Kenneth Branagh direct was a smart way to avoid any campiness. He really is an actor-director and comes from a Shakespearean background.

Interview Magazine
Superhero films — in and of themselves — must be larger than life. The individuals on the screen are literally extra-ordinary; thus, you must sculpt relatable and believable characters out of unreal people. Further, you must both pay homage to the source material's depiction — to satisfy comic book aficionados — while bringing the character and the narratives into a contemporary landscape. You must avoid a dated depiction, think Lou Ferrigno as the Hulk, while also presenting familiarity.
Too much old-school nostalgia and a film may veer into cheesy territory. Too much reinvention and the film is deemed a distant, unrecognizable offshoot of a beloved hero. When you think about it, Hemsworth encompasses this entire challenge in his simple to digest sentence above.
Considering Chris Hemsworth's journey as Thor, this camp vs. entertainment issue makes sense as the main struggle; Thor underwent a major transformation to become the character he is today. While Kenneth Branagh's Thor succeeded, Alan Taylor's was deemed a miss by many, and Taika Waititi's was an utter triumph. However, it took time for the character to find his rightful footing between humor, strength, resilience, honor, etc.
Though it will be sad to see Chris Hemsworth part ways with Thor come Love and Thunder, at the least, we will receive a Thor in all his glory, fully realized and not too serious or too campy, with Waititi once again behind the film.