Chris Hemsworth's Favorite 'Avengers: Endgame' Scene May Surprise You
There were so many amazing moments in Avengers: Endgame, how does anyone choose a favorite scene? There was Captain America fighting his past self, Tony Stark running into his dad back in 1970, and the extraordinary battle against Thanos where all the superheroes lost from The Snap in Infinity War reappeared – but that's just the beginning of the list. Even though there are so many incredible scenes in this three-hour Marvel flick, star Chris Hemsworth (Thor) was able to choose a favorite. What else would you expect from a demi-god?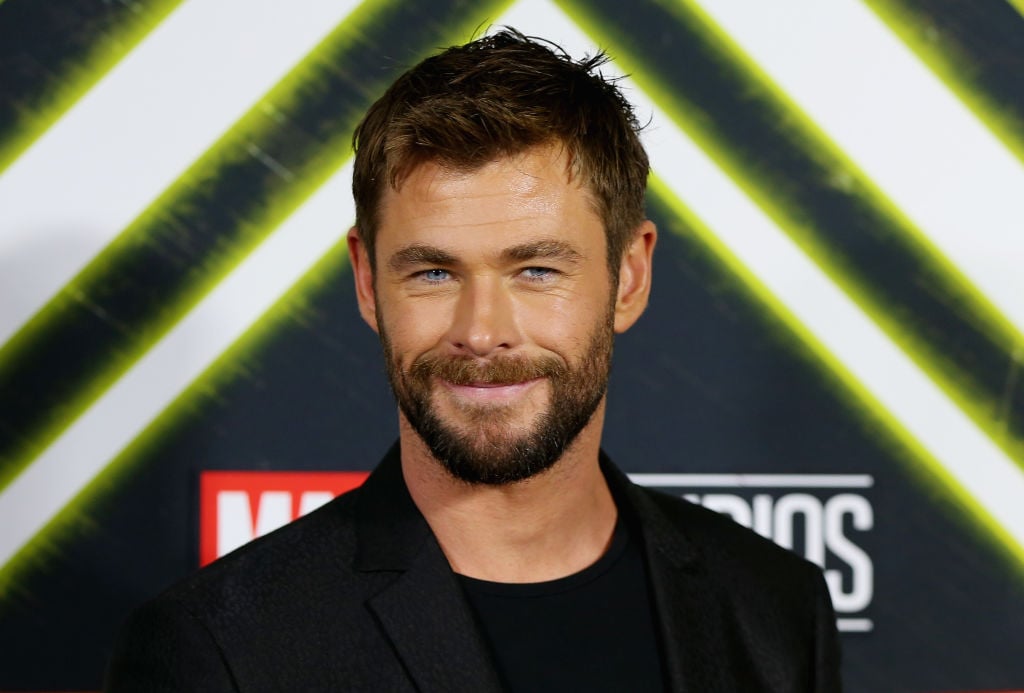 The Little One
Chris Hemsworth's favorite scene in Avengers: Endgame was short and sweet, but it had a lengthy backstory built in other MCU films. As fans know, Captain America (Chris Evans) slightly moved Thor's beloved hammer Mjolnir in Avengers: Age of Ultron, hinting that he might one day prove himself worthy to fully wield the weapon.
However, Thor lost Mjolnir in Thor: Ragnarok when his sister Hela destroyed it, and it looked like we would never get the chance to see that storyline play out the same way it did in the comics. This all changed, though, when Thor traveled back to the Dark World time period during Endgame and was able to reunite with Mjolnir and bring it back to the present day where he used it along with his giant ax, Stormbreaker.
All of this set up Hemsworth's favorite scene, but it's not exactly the one you might be thinking of. During the final battle with Thanos, Captain America did prove himself worthy ("I knew it!" says Thor) and summoned Mjolnir to help him save the God of Thunder from Thanos. This also meant Cap was able to wield Stormbreaker, and during the fight, he ended up with Stormbreaker while Thor fought with Mjolnir.
Hemsworth's favorite moment was when Thor told Cap it was time to switch weapons. "No, no give me that. You have the little one," says Thor.
Transforming into Fat Thor
Before Avengers: Endgame, Hemsworth had played the Thor character in three solo films and three Avengers films. Like his co-star, Tessa Thompson (Valkyrie), explained in a behind-the-scenes extra, Hemsworth had been playing the character for a while, and he was ready to find something new.
The opportunity presented itself when Fat Thor became part of Endgame, and Hemsworth says that "being able to do this new version of Thor, it's hugely liberating and fun." However, it wasn't easy. Hemsworth had to wear a 70-pound fat suit, extra hair and makeup, and a device inside his mouth to plump up his cheeks.
Hemsworth says that wearing that suit made him the hottest he had ever been, but it didn't prevent him from having fun with the character and delivering some of the funniest moments in Avengers: Endgame.
At one point, there was a script that featured a Rocky-type montage of Thor getting back into shape. But, there just wasn't enough time, so they cut the scene and had him go into the final battle with Thanos as Fat Thor. Even with the extra pounds, he was still able to wield Mjolnir and help defeat Thanos once and for all.
The highest-paid Avenger
The common assumption is that Robert Downey Jr. is the highest-earning member of the Avengers cast. But, according to Forbes' Celebrity 100 earnings list, Hemsworth leads the way thanks to his roles in both Avengers: Endgame and Men In Black: International. He has earned $76.4 million this year, while Downey Jr. took home $66 million. These totals include the percentages they negotiated from the box office profits.
The third highest-earning actor in the MCU is Bradley Cooper (Rocket Racoon), followed by Scarlett Johansson (Black Widow), Chris Evans, and Paul Rudd (Ant-Man).
The only Hollywood star to earn more than Hemsworth this past year was Dwayne Johnson.
Avengers: Endgame is currently available on digital services, and it will be released on DVD, Blu-ray, and 4K Blu-ray on August 13th.