Here's What We Know About Chris Hemsworth's Hulk Hogan Movie
Movie biopics are having a moment. Bohemian Rhapsody's opening weekend was huge, and it's among the highest-grossing music movies ever. Now, Hollywood is working on a David Bowie movie, and it's not stopping there. The Hollywood Reporter indicates Chris Hemsworth signed on to play wrestler Hulk Hogan in a biopic film, and here's what we know about it.

The movie is a Hulk Hogan origin story
Before he was the Hulk Hogan who became a wrestling star and headlined several Wrestlemania events, Terry Gene Bollea started as an up-and-coming grappler in Florida. That's the Hogan that Chris Hemsworth will play.

The movie is more of an origin story than an exploration of Hogan's entire life. That means we probably won't see the wrestler's 21st-century downfall, including his sex tape, divorce, and removal from WWE.

Hulk Hogan is involved in the project
How do we know we won't see the seedier sides of Hogan's life? Because he has a lot of say over what goes into the movie. Bollea is an executive producer and consultant on the film. Our guess is Hogan will show up on to add to his big screen resume.
It has some serious firepower behind it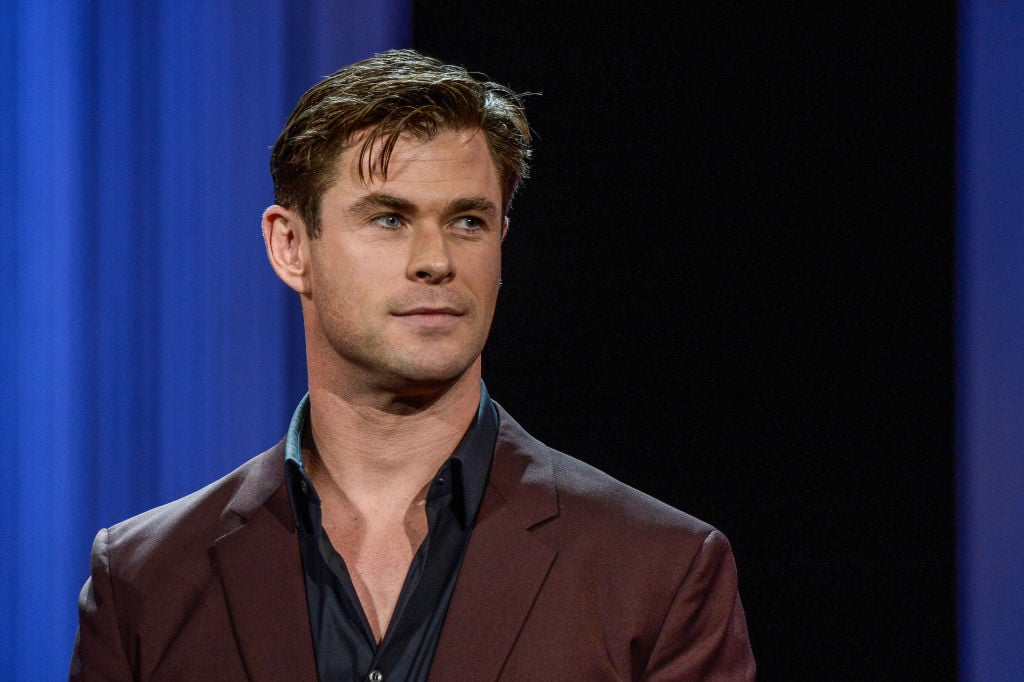 Besides star Chris Hemsworth, the forthcoming Hulk Hogan movie has some serious creative talent working on it.

Director Todd Phillips has a proven track record behind the camera, including The Hangover series and 2019's The Joker. He also was a producer on the Oscar-nominated A Star is Born.

Screenwriter Scott Silver penned The Joker, 8 Mile, and The Fighter, among other movies. John Pollono co-writes, and though his output isn't as well known as Silvers, he knows his way around show business. He played Tyler on the TV show This Is Us.

The Hollywood Reporter indicates Michael Sugar is producing the Hulk Hogan movie. His other works include the movie Spotlight and the Netflix show 13 Reasons Why. Hemsworth, Bradley Cooper, and wrestling personality Eric Bischoff are also producing.
Chris Hemsworth gets to stretch out a little bit
Chris Hemsworth's most popular role is playing Thor in the Marvel Cinematic Universe, but it seems like he's ready for the next chapter. The Hulk Hogan movie gives him a chance to flex his acting muscles.

Aside from Thor, Hemsworth tried his hand at comedy (Ghostbusters), mystery (Bad Times at the El Royale), and at least one other biopic (Rush). Playing Hulk Hogan will give him a chance to prove his dramatic acting chops. Plus, he'll get to show off his physical side. Luckily, he knows all about packing on muscle for a film role.
It's a Netflix production
In addition to the star and the executives, we know the Hulk Hogan movie will be exclusive to Netflix. At the least, the streaming service has the right of first refusal. Michael Sugar's production company, Sugar23, works exclusively with Netflix, according to Deadline. He and Netflix teamed up on the 2019 movie The Laundromat.
Check out The Cheat Sheet on Facebook!