Chris Hemsworth's Superhero Days to Extend Beyond 'Thor: Love and Thunder?'
Unlike Chris Evans' Steve Rogers and Robert Downey Jr.'s Iron Man, Chris Hemsworth's Thor is one of the few OG Avengers whose narrative did not come to an epic finish with the final Avengers installment. While Black Widow will undoubtedly receive a prequel — given her current status in the MCU's present timeline — Thor: Love and Thunder will be a post-Endgame story.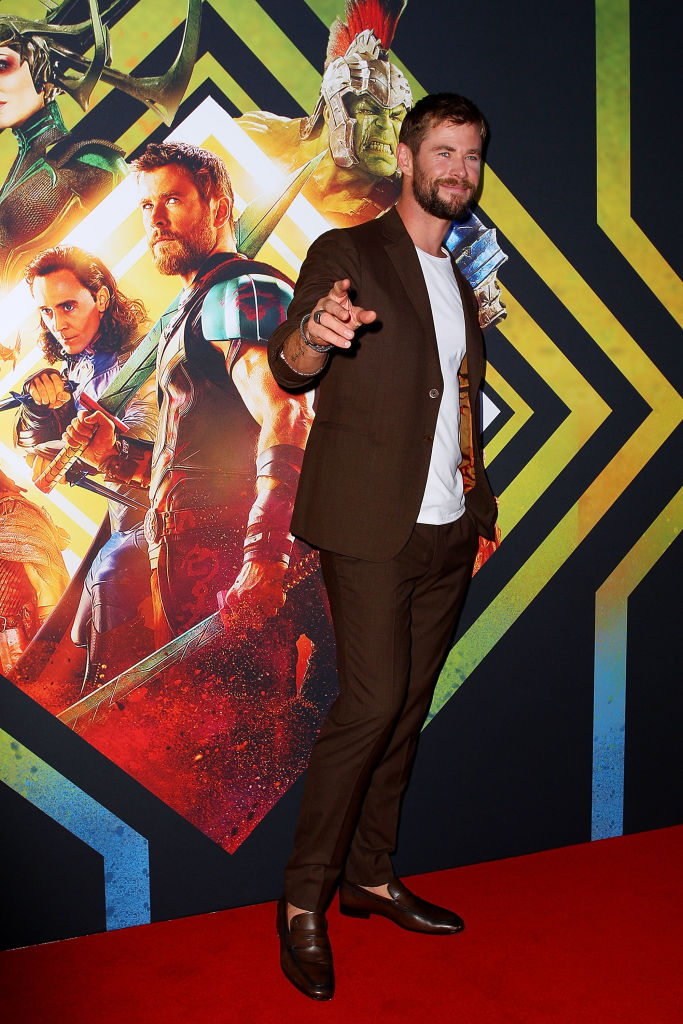 Fans already know that Natalie Portman's Jane Foster will become Mighty Thor in Love and Thunder; thus, many have jumped to the logical conclusion that the God of Thunder and King of Asgard will hand the hammer over — literally and metaphorically — to the blooming heroine. Mighty Thor will likely come to contribute to Marvel's A-Force and the new core team of Avengers destined to cement with time.
This sequence of events seems the most merit worthy, as Marvel is prepping to enter a stage with a slate of New Avengers destined to come front and center. However, Hemsworth's hero days may not be done just yet. Apparently, Warner Bros. is eyeing the actor for another famous superhero role. He may trade in his powerful hammer for an impressive ring.
Does Warner Bros. want Hemsworth to play Green Lantern in 'Black Adam?'
According to We Got This Covered, Green Lantern may debut in Black Adam across from Dwayne Johnson's title character. Warner Bros. will reportedly use this film to set the DCEU on a new path — on the back of a superhero less commonly used as a foundation for growth or a vehicle for universe expansion, such as Batman or Superman. Black Adam will be changing things in the DCEU, and he may bring a superhero pal along with him for his first ride. 
Sources close to We Got This Covered — the same ones who knew a Green Lantern show was coming to HBO Max and that J.J. Abrams was offered a Superman and/or Green Lantern movie, both of which were recently confirmed — spilled the news. They stated that Warner Bros. wants Chris Hemsworth to play Green Lantern in the upcoming movie.  
Would Chris Hemsworth accept the role following his MCU run?
Chris Hemsworth is reportedly at the top of the studio's list; however, given the actor's history within the Marvel landscape, the studio isn't betting on the actor saying yes.
Not to mention, Hemsworth has played a superhero for so many years that he may not be interested in jumping into another skintight suit right off the back of this mega-successful franchise. He may wish to let the superhero flame die down a bit, and avoid some typecasting.
If the studio cannot get Hemsworth, the report indicates that they will go after a similar actor. So, could we see little Liam Hemsworth take on the character instead? He may be a better fit, and he's no stranger to sci-fi and action, as We Got This Covered explains. Let us not forget he was in The Hunger Games. Right now, the studio wants the man behind Thor. Who knows, maybe with enough persuasion, Chris Hemsworth's hero journey will transform (rather than disappear) following Love and Thunder.