Who is Chris Hemsworth's Wife, Elsa Pataky?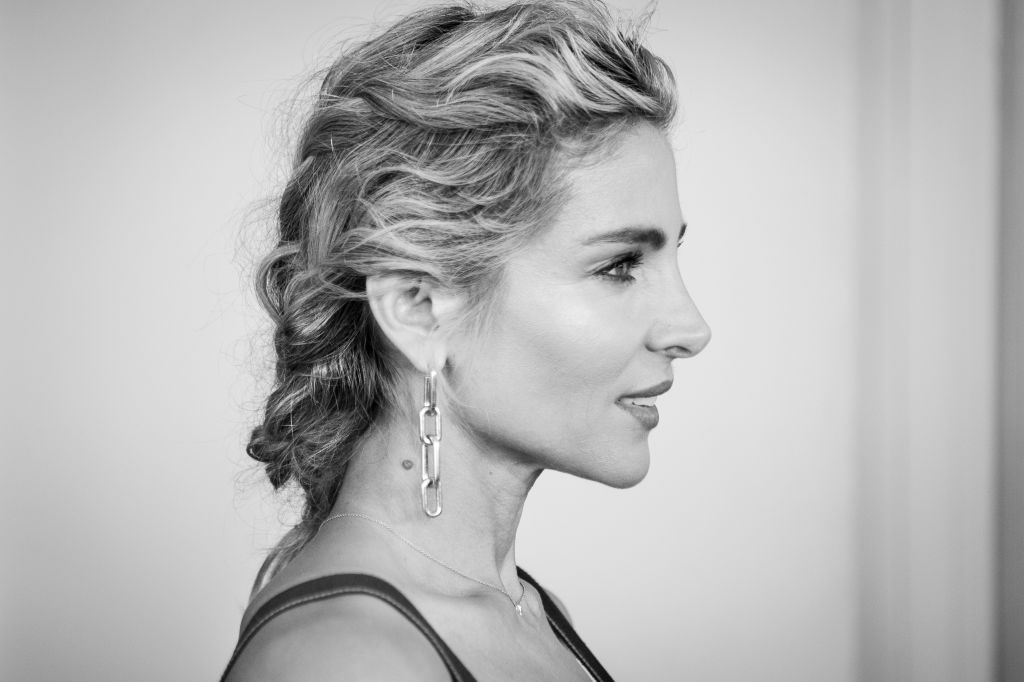 Sorry, ladies and gentlemen. Chris Hemsworth is taken, and his wife is a Spanish model/actress/producer who can speak six languages. They've been married since 2010 and have three children together: a little girl and twin boys.

Who is Elsa Pataky?

Pataky was born Elsa Lafuente Medianu (but is professionally known as Elsa Pataky, in honor of her maternal grandmother, Rosa Pataky) in Madrid, Spain on July 18, 1976. Her father is José Francisco Lafuente, a Spanish biochemist, and her mother is Cristina Medianu Pataky, a publicist. Director Cristian Prieto Medianu is her younger half-brother.

She went to school at the Universidad CEU San Pablo, where she studied journalism and acting. She's fluent in English, Spanish, Romanian, Italian, Portuguese, and French.

Elsa Pataky's acting career

Early on in her career, Pataky was a member of the Madrid theatre company, Teatro Cámara de Ángel Gutiérrez. She left school upon being cast in the television series, Al Salir de Clase. The two roles that caused Pataky's career to kick off were her role as Señora Vera Hidalgo, trophy wife of Gaspar Hidalgo and mistress of Captain Grisham in Queen of Swords and her role as Raquel, a teacher who fell in love with one of her students, in Los Serrano.

She's since been in such projects as Fast Five, Fast & Furious 6, Furious 7, The Fate of the Furious, 12 Strong, Snakes on a Plane, Giallo, Give 'Em Hell, Malone, and the television series Tidelands.

Other career accolades

She was on the cover of Maxim in August 2006. Other covers she's graced: Spain's Cosmopolitan, Spain's Glamour magazine, Hola Magazine, Poland's Women's Health, and Mexico's Vanidades Magazine.

She was named the face of Time Force's jewelry line, Ultimate Jewel, along with Cristiano Ronaldo.

In 2011, she was named one of the "Breakout Stars to Watch for in 2011" by MTV.

In 2017, Pataky was named the highest paid model in the world by People With Money.
Elsa Pataky took a magazine to court because it published topless photos of her

In 2012, Spain's Supreme Court ordered a group of publishers to pay Pataky 310,000 euros for printing photographs that were deemed an "invasion of privacy." The actress and model had been posing for a photo shoot for Elle magazine when another photographer snuck a shot of her with a long lens while she was changing clothes. The photo ended up on the cover of Spain's Interviu magazine. "The images were taken furtively," the sentence ruled. The magazine had published "stolen images."

She's best friends with her mom

Elsa Pataky says she wouldn't be the woman she is today if it weren't for her mother.

Daily Mail says the actress describes her mother as a strong woman who's had a huge impact on her life.
"The best advice she gave me was to fight for everything you want and to never give up," said Pataky. "She was more like a best friend than a mum." Daily Mail also reports that the actress hopes to have a similar relationship with her daughter someday.
Check out The Cheat Sheet on Facebook!