Chris Pratt's T-Shirt Has Fans Freaking Out But Are They Overreacting?
Things celebrities wear almost always garner as much attention as their actions or movies they make. Sometimes it's as innocuous as a T-shirt in a time when these shirts can send a powerful message with one simple phrase.
When it's associated with possible white supremacy, you're going to raise a lot of…well, red flags. In this case, it's Chris Pratt who was recently spotted wearing a T-shirt with a notorious graphic variation of the American flag.
This design has a prominent rattlesnake across the flag with a "Don't Tread On Me" message below. Once known in history as the Gadsden flag, modern-day white supremacists have adopted the insignia, dragging Pratt into controversial territory he's never been in.
Is he sending a message or is it much ado about nothing?
When was Pratt seen wearing this T-shirt?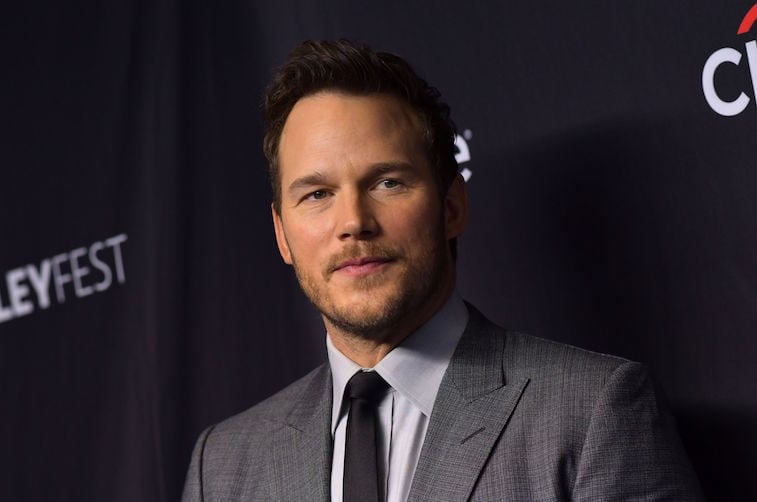 Media hasn't really been running with this much, probably because a million other headlines have dominated the summer news. Some media outlets have mentioned it, however, to much criticism.
Pratt was seen wearing the shirt around the middle of this month when out and about with his new wife, Katherine Schwarzenegger.
While we all know Pratt is known as one of the nicest and most down-to-earth people in Hollywood, SheKnows reported on him wearing the shirt and even posted a pic as proof.
Seeing it might initially disturb those who already know white supremacist groups have used this logo for a while. SheKnows went so far as to post many of the knee-jerk responses from Pratt's fans on Twitter. You'll wince when you read them.
At stake here is Pratt perhaps losing fans over this unless he can give a reasonable explanation. Fortunately, some historical context can be placed on the logo without him having to explain anything.
Pratt's possible conservative politics made him an easy target
Everyone is on red alert lately for signs of those who support white supremacy due to some Presidential supporters more than openly tilting that way. Despite always being a problem, most would call it out with fervor when those who truly do support such racist views are becoming more emboldened.
Because Pratt is thought to be one of the small minority of people in Hollywood who identify as conservative, any association with the alt-right freaked out his most ardent supporters. He's never openly said whether he is, but it's clear he identifies with many conservative belief systems.
Seeing Pratt wearing this T-shirt placed some of his fans in panic mode he's supporting alt-right white power in an unabashed way.
In truth, there's more than enough history and other associations with the flag insignia to help calm fears.
The flag is usually worn symbolically to reflect history and independence
What's known as the Gadsden Flag (named after Continental Army Brig. Gen. Christopher Gadsden) was initially used during the Revolutionary War to denote independence from the British before we officially declared independence.
A few recent groups not associated with white supremacy have adopted it merely symbolically, including the U.S. Men's Soccer Team. These people and individuals usually wear the shirt merely to represent individualism.
More than likely, Pratt was wearing the shirt as a fashion statement, or perhaps to denote his own independence in politics. He could be an independent who's half liberal and half conservative. This seems to fit his persona based on how he's lived.
We also know his father-in-law, Arnold Schwarzenegger, is a moderate conservative. Since they hit it off smoothly, you have to think they click identically in politics, including Katherine.
Thinking over things like this first should become a top priority, no matter if our more visual culture compels us to snap judgments.