'Chrisley Knows Best:' Does Todd Chrisley Have a Good Relationship With His Two Oldest Children, Lindsie and Kyle?
Todd Chrisley, the father and main star on the USA reality television show Chrisley Knows Best, clearly has a very close relationship with his three youngest children, Chase, Savannah, and Grayson Chrisley. But Todd also has two older children, whom viewers don't always see: Kyle and Lindsie Chrisley. What is Todd's relationship like with his two older kids?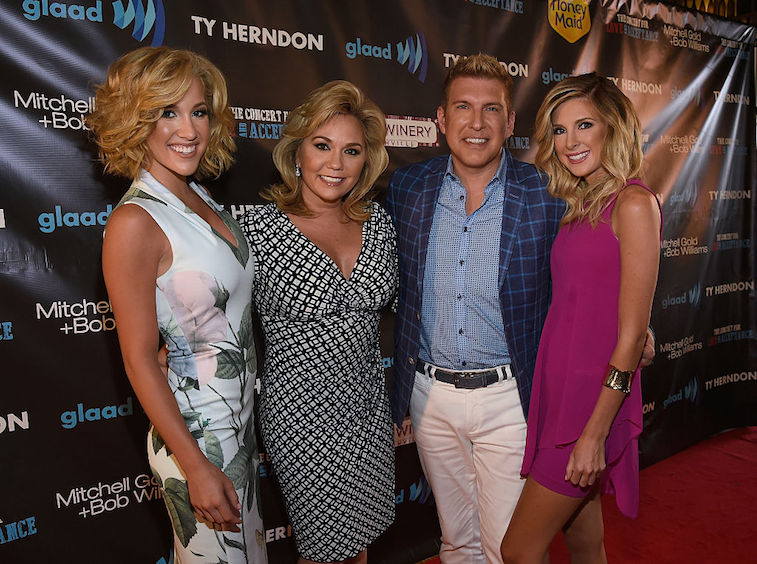 Lindsie and Kyle Chrisley are Todd's kids from his first marriage
Part of the reason Lindsie and Kyle weren't featured on Chrisley Knows Best as much as the other children is because they were both adults when the show first premiered. Todd married his high school sweetheart, Teresa Terry, back in 1990, supposedly upon learning she was pregnant with Lindsie. The couple then had another child, Kyle, in 1991. Although the two tried to make things work, their marriage crumbled. There were rumors that Todd was abusive, but those allegations were never confirmed, and it doesn't seem like Todd's oldest kids have a good relationship with their mother. Todd then met and married his current wife, Julie, with whom he has his three other children.
Todd and Kyle have had a rollercoaster relationship for years
Things haven't been smooth between Todd and Kyle in a long time. Kyle was involved in drugs while the show was filming, and there were scenes every now and then where Todd sat down with his son and tried to talk to him about a brighter future. When Chrisley Knows Best was just beginning, Kyle reportedly went to rehab for his drug use, and there were rumors he had abused his pregnant girlfriend, all of which by then had caused a major rift between him and his father. Plus, Kyle and his then-girlfriend had a baby, but Kyle lost custody of his daughter due to his alleged drug problem.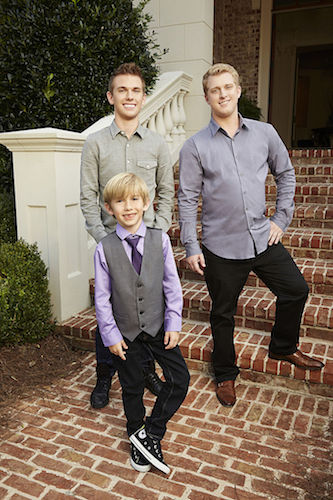 Todd took in Kyle's daughter, Chloe
When Kyle was working to get his life back on track, Todd took in his daughter, Chloe. Since then, Chloe has become a part of Todd's family and is essentially his sixth child. Last year, Todd opened up to People about Kyle and Chloe and said that Kyle was doing very well and had recently moved into a new home. Though Todd made it clear that he still has custody of Chloe, he said that he hopes she grows up to have a good relationship with her father; things between Todd and Kyle seemed to be on the upswing as well, and Todd hinted that part of that is because Kyle is out of the reality television spotlight.
Lindsie supposedly left 'Chrisley Knows Best' because of her husband's relationship with Todd
Todd and his oldest daughter, Lindsie, who is 29, always had a good relationship growing up. But when she eloped in 2012 and married Will Campbell, Todd reportedly took it very hard. It strained his relationship with his daughter, and Todd and Will never got along. Lindsie and her husband separated a few years later, but they've since gotten back together. There were reports that Lindsie left Chrisley Knows Best due to a troubled relationship with her father. "I kind of felt like an outcast," Lindsie said on her podcast last year, referring to Todd's family with Julie. "Even though they didn't make me feel like that intentionally, I just felt that way."
Lindsie revealed in 2018 that Julie had legally adopted her, though it's unclear what the relationship between the two is like now. As of 2019, Lindsie wasn't following any family members on Instagram except her Nanny Faye, and none of them were following her. Todd posted a concerning Instagram in February that led some to think the two weren't on speaking terms.
Check out The Cheat Sheet on Facebook!