'Chrisley Knows Best': Why Lindsie Chrisley Is Reportedly Estranged from Her Family
Lindsie Chrisley of 'Chrisley Knows Best' is estranged from multiple family members including her father, Todd Chrisley. Find out why and the latest claim she made about her father.
Chrisley Knows Best shows some members of the Chrisley family being close. One person who has been estranged from multiple members of the family is Lindsie Chrisley. Find out why and the recent claim she made against her father.
Todd and Julie Chrisley were indicted for tax evasion
Todd and Julie were indicted on federal tax evasion charges. They pled not guilty in court and was released on $100,000 bonds. Todd also gave a statement on Instagram.
"Trust and believe that we are holding the right hand of God on this walk we are on, if he brings us to it he will bring us through it," he wrote. "Please don't fall victim to false prophets, don't give attention to the attention seekers, stay steady on your course, grieve the loss of ones you love that didn't love you, pray for them even though they have wronged you, forgive them for yourself and ask God to move them on."
Todd reportedly wasn't happy that Lindsie eloped
The father and daughter haven't been on good terms for some time. That's because she eloped with Will Campbell back in 2012. Julie is her stepmother who legally adopted her. They still aren't close.
"I kind of felt like an outcast," she said on her podcast in reference to her father, Julie, and their family. "Even though they didn't make me feel like that intentionally, I just felt that way."
She claims her father tried to extort her using a sex tape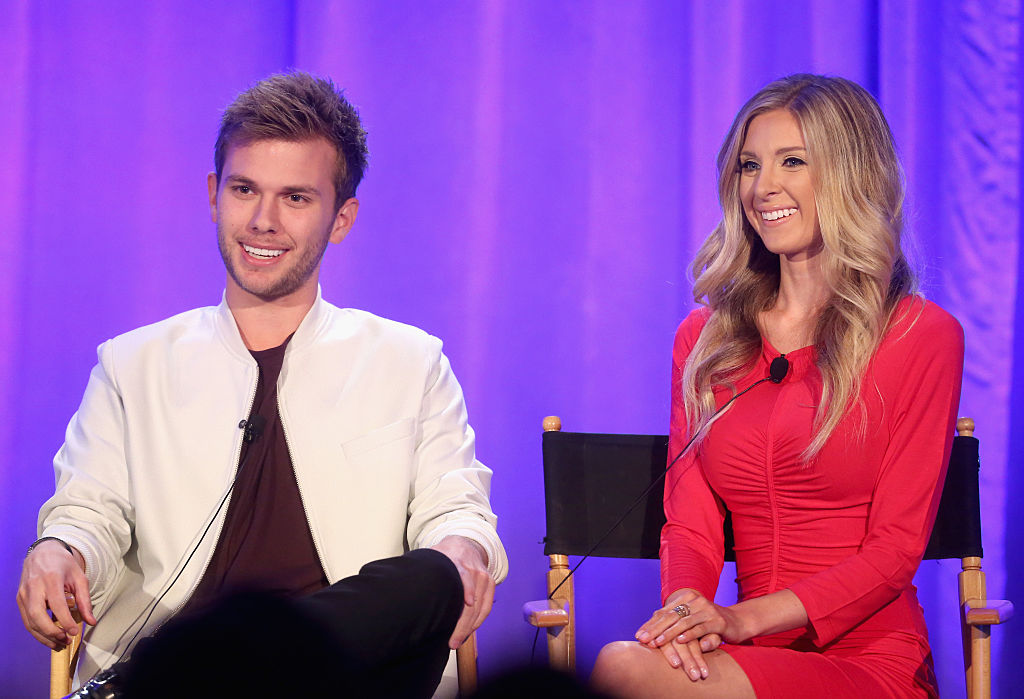 Lindsie claims her father and brother, Chase tried to get her to lie for them using a sex tape, according to TMZ.
She reportedly filed a police report claiming they were harassing her and threatening her with a sex tape that she believes Chase bought. Lindsie claims they threatened to release the tape if she didn't lie about a specific "incident" for her testimony related to the tax case.
Lindsie's case was dismissed in Georgia reportedly because the alleged harassment happened in Tennessee. Lindsie reportedly told Daily Mail that she wants nothing to do with her parents while they're on trial. Todd reportedly denies the accusation saying:
We have tried to keep Lindsie's extramarital relationships with Robby Hayes and Josh Murray private for her sake since August of 2016. Sadly, for reasons we can only guess at, she ran to the sheriff's office to accuse her brother of buying a sex tape of her and Robby, which was a complete lie, and now she's telling more lies about me Although our hearts are broken, Lindsie is our daughter and we will always love her.
Josh Murray has since responded to the claim that he had an affair with Lindsie.
"I know Todd and his family are going through some tough times right now and I pray everything works out in their favor," he said in a statement according to Entertainment Tonight. "They should probably focus on how not to be imprisoned for 30 years rather than spreading gossip to try and hurt their daughter. I truly believe they are good people and I wish them the best in however they choose to go about their actions."