'Chrisley Knows Best': What Fans Can Expect From Lindsie Chrisley's Dr. Phil Interview
It's been an eventful year for the Chrisley family from the USA Network's Chrisley Knows Best.
Since Todd Chrisley and his wife were arrested on Aug. 13 on tax evasion charges, estranged daughter Lindsie Chrisley has come out with accusations of extortion and blackmail against Todd and brother Chase. Chase and Todd have denied the allegations, but the family appears permanently fractured.
Now, Dr. Phil will get Lindsie's side of things in a one-on-one interview on Thurs., Oct. 17. Read on to learn more about what will be covered in the interview and what's new with the Chrisley family.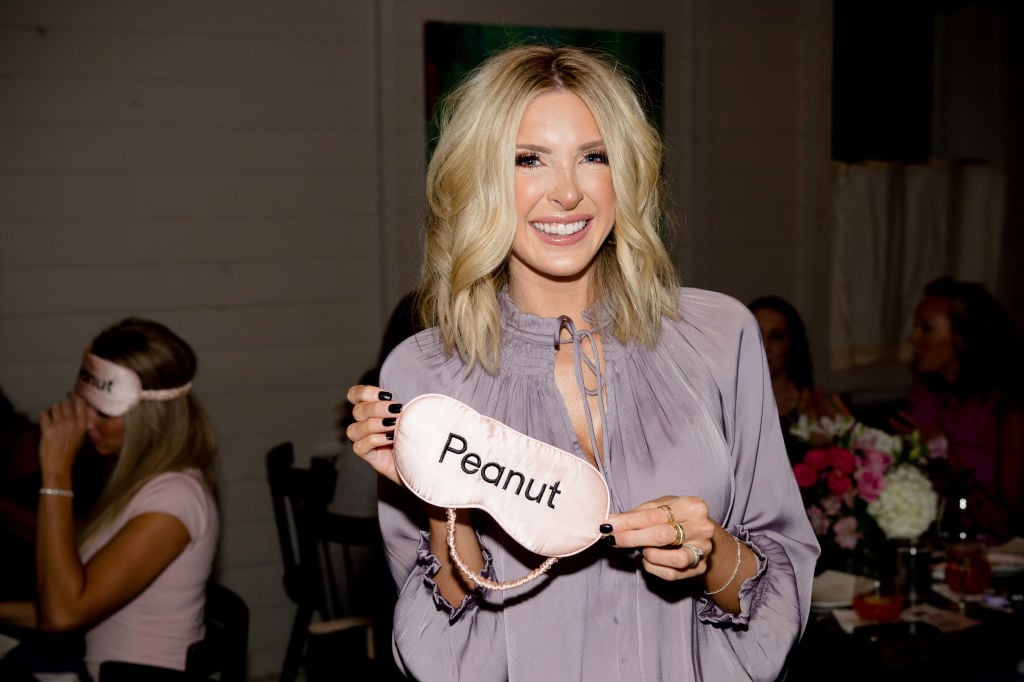 Lindsie Chrisley's upcoming interview on 'Dr. Phil'
Lindsie Chrisley has remained largely quiet about her estrangement from her family. But since her father and mother, Julie Chrisley, were arrested, she has been more open about the problems she says she's faced with her family.
On this week's new interview with Dr. Phil, it looks like Lindsie might be even more forthcoming. In a sneak peek, Dr. Phil asks Lindsie why she left Chrisley Knows Best.
"Todd tweeted, '#GlovesOff,'" the Emmy-winning host says in the clip. "As a father, I can't imagine threatening my child."
It looks like Dr. Phil will also be inquiring about the now-notorious potential sex tape with which Todd and Chase allegedly blackmailed Lindsie. "Is there a tape that exists of you being intimate with someone else?" he asks Lindsie in the sneak peek.
According to Dr. Phil's website, the interview will also cover Lindsie's claim that her father asked for a secret meeting with her and asked her to lie to authorities about his finances. "I started receiving texts, could he meet with me?" Lindsie shares in the clip.
In the interview, Dr. Phil might also ask if Lindsie has ulterior motives when it comes to accusing her father and brother of misconduct or criminal behavior. "Did you want to bring Chrisley Knows Best down in flames?" he asks in the trailer.
Todd Chrisley's alleged sex tape blackmail of his daughter
Lindsie Chrisley has been on the outs with her brother Chase, father Todd, and sister Savannah for some time. After the Chrisleys' August arrest for tax evasion, it was reported that Lindsie Chrisley had gone to Georgia police to file complaints against both her father and brother.
According to Lindsie's lawyer, Todd and Chase had purchased a sex tape involving Lindsie and former Bachelor contestant Robby Hayes. Todd also accused Lindsie of having had an affair with another former Bachelor contestant, Josh Murray.
It's unclear as to whether Lindsie was still married or already separated from her husband, William Campbell, at the time she was involved with either Murray or Hayes. She and Campbell legally separated for a time but have since gotten back together.
Lindsie's attorney says Todd told Lindsie to lie
Lindsie's legal representative claims that her family blackmailed her with the threat of releasing the tape in exchange for lying about certain incidents involving her father.
For her part, Lindsie and Robby Hayes both claimed that they never made a sex tape and that any sex tape that exists was filmed without their knowledge or consent. According to Hayes, any sex tape that exists was filmed inadvertently with a puppy cam in their friends' home.
In 2017, Todd tweeted out potential references to the incident, writing: "Sometimes those that lie need 2 be exposed in order 2 stop the madness. #cheatedtwice #thxgodforpuppycams #JAMRH #suemeoverthetruth #psycho."
The #JAMRH hashtag is presumed to be a reference to Josh Allan Murray and Robby Hayes.
Todd Chrisley denies blackmailing Lindsie
Todd released a statement to USA TODAY about the accusations, denying them categorically and claiming that he had only been trying to hide Lindsie's affairs.
Todd's statement read in part: "We have tried to keep Lindsie's extramarital relationships private for her sake since August of 2016… Although our hearts are broken, Lindsie is our daughter and we will always love her."
For his part, Robby Hayes allegedly provided law enforcement with evidence that he had indeed been blackmailed by Chase and Todd since his sexual encounter with Lindsie.
The Chrisleys are suing a Georgia tax official
Todd and Julie Chrisley were indicted for financial crimes, including tax evasion, in August. They pled not guilty immediately.
The couple settled with the Georgia Department of Revenue in late September, paying almost $150,000 to put the allegations to rest.
Most recently, the Chrisleys sued a Georgia tax official, claiming that he got involved with Lindsie in order to get private information about them.
The couple claims that Joshua Waites, Director of the Georgia Dept. of Revenue's Office of Special Investigation, tried to earn Lindsie's trust in order to start a smear campaign against her parents. Investigations of Waites are ongoing.
When can fans watch the Dr. Phil interview with Lindsie Chrisley?
Chrisley Knows Best fans (and anyone who loves a good family scandal) can tune in to hear Lindsie Chrisley's point of view on Oct. 17 in an exclusive interview on Dr. Phil. The Chrisley family has not made any public statements about the upcoming interview.