Chrissy Teigen Announces New Project With Hulu — See Her 'Contract'
It's easy to hate people who seem to be famous just for being famous, like the Kardashians. But of those kinds of celebs, there's one it's almost impossible to dislike: Chrissy Teigen.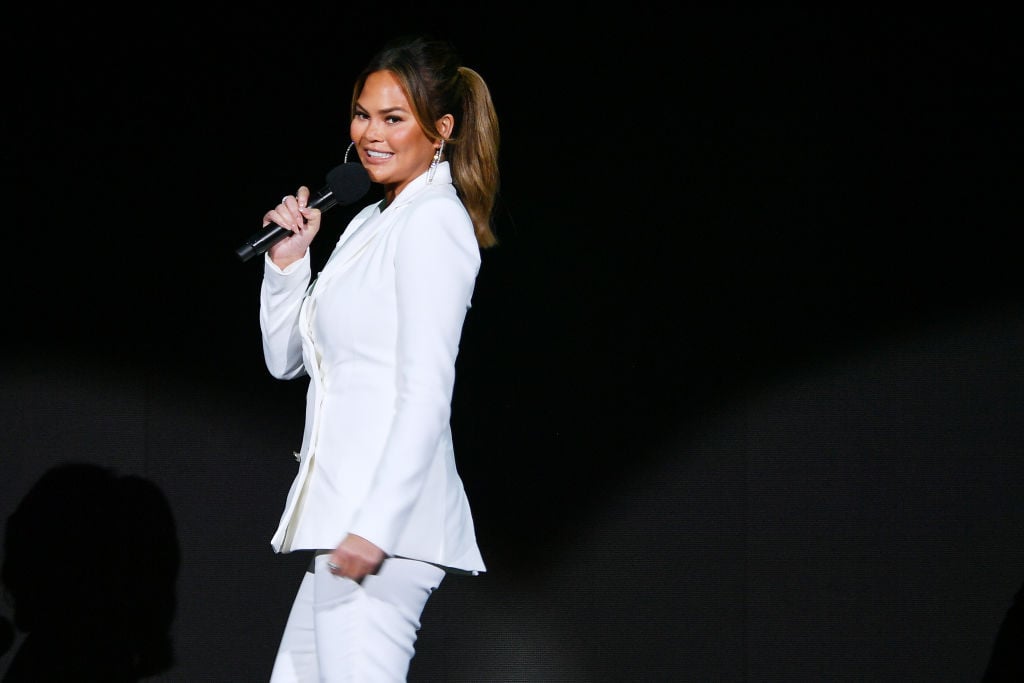 Though she got her start as a model, Teigen is now better known for being a TV host, mother, Queen of Twitter, and much, much more. Here's a look at her latest project.
What is Chrissy Teigen's job?
You can't say that she's not hardworking. Teigen is always up to something new. She has been spending quite a bit of time on TV lately, first as the co-host of Lip Sync Battle and, more recently with her new reality competition series Bring the Funny.
But Teigen has a lot more going for her. She is a sponsored partner for a variety of companies, including Haakaa New Zealand breast pumps, Pampers Pure Diapers, and Burst Oral Care. She also has a new line of Quay Sunglasses. Oh, and she's two cookbooks.
She's known for her unique brand of humor
If there's one person who's going to speak their mind, it's Teigen. The social media extraordinaire brings hilarity to her accounts with Instagram stories involving her kids and engaging in Twitter battles with her husband, John Legend.
Teigen also uses her humor to laugh at things that are difficult, like the current state of the U.S. (and the world) under Trump's administration. She is never shy about letting her views be known, which is refreshing for a very public figure.
Here's what we know about Teigen's new project with Hulu
Teigen's latest partnership was announced on Aug. 27, 2019. She shared via her social media accounts that she's going to be working with Hulu on an upcoming, top-secret project. And that's not all.
If you follow the link in her Tweet above, you'll see that Teigen's shared a very special deal with her followers. For those who don't have a Hulu membership, click here and you can sign up to pay just $2.99/month for six months for the ad-supported plan.
The hilarious 'contract' she negotiated
In addition to the incredible deal being offered, Chrissy had to make a few jokes. On Instagram, she shared a photo of her "Hulu Sponsorship Contract," which includes in the information about the half-off deal, and a lot more.
Here's one instance in which you definitely want to read the fine print. The contract states that Teigen will need to rename her adorable Frenchies Pippa and Penny, and her Bulldog, Pepper — oh, and she's going to need to adopt two more dogs while she's at it.
The jokes continue with a clause about wearing green twice monthly (along with a list of "acceptable shades"), cooking for a company-wide potluck dinner, and being a part of a "Teigen Tuesdays" each week (which involves tequila and the Hulu legal team). Are these hints of what's to come? We'll have to wait and see.