Chrissy Teigen Can't Stand One Democratic Presidential Candidate
Chrissy Teigen is adored all over the world. Apart from her prosperous modeling career, she is most known for writing her own cookbook and creating her own kitchenware line. But when this Lip Sync Battle co-host is not busy working, she is busy proudly standing up for what she believes in.
Chrissy has never been shy about voicing her political beliefs, and here lately, she has been more vocal than ever. She has even encouraged her husband, John Legend, to get more vocal about his political beliefs as well.
When the Democratic candidates were announced for the 2020 election, true to her fashion, she had a few different opinions about them. So, which candidates does Chrissy hate and which ones does she love? Here is what we know.
What political party does Chrissy Teigen support?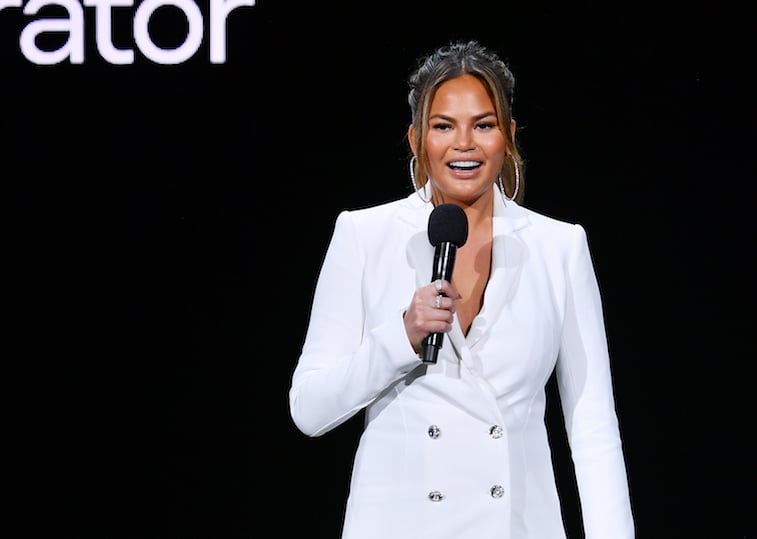 During the 2016 Presidential election, Chrissy was very vocal about her disdain for the now elected President Trump. She had seemed to disagree with almost everything that he had said. It was obvious very early on that Teigen had very liberal views.
Since that time, both Chrissy and her husband, John have been referred to as the "Democratic power couple." They have spoken against many Republican views and have donated to charities that are frowned upon by the right-wing population.
Last October, John Legend sat down with CNBC correspondent, John Harwood, and talked about some of the charities that he and his wife support and why they are important to them.
"[Chrissy] cares a lot about, I would say, women's reproductive freedom. So, we've donated to Planned Parenthood," the father of two told Harwood. "She cares a lot about immigrant issues because her mother is an immigrant from Thailand, and so, we donated to the ACLU when we saw what was happening with the family separation at the border."
In 2015, after a shooting occurred at a Planned Parenthood facility in Colorado Springs, Chrissy took to Twitter to say that every time there is a violent episode like this at Planned Parenthood, she and John make a donation to the organization.
Donald Trump has blocked her on Twitter
Throughout Trump's presidency, Teigen has taken to Twitter to let the world know just how much she dislikes the president. Then on July 23, 2017, Trump tweeted "It's very sad that Republicans, even some that were carried over the line on my back, do very little to protect their President."
When Chrissy saw the tweet, she quickly responded with "Lolllllll no one likes you." As soon as Trump saw her response, he blocked her from viewing any more of his Twitter feeds.
Teigen was a little shocked by the reaction due to the fact that she had said much worse about the President before. In fact, that tweet may have been one of the nicer things that she had said to the Donald.
Which Democratic presidential candidate does Chrissy Teigen hate?
While Chrissy has no problem with letting the public know everyone that she does not like on the Republican side, she is not quite ready to reveal which Democratic candidates she doesn't care for.
Last month, CNN had posted who the 20 Democratic candidates in the upcoming election. In response, Chrissy had said that she "Absolutely love 4 of these people. Lothe 1. Still open to hearing from the rest. That's all I know for sure."
When someone asked her who the candidate she loathes so much, she had said that she didn't not have the energy to reveal their name at this time.
Many people think that it may be Bernie Sander, given the fact that she had a chance to vote for him during the last presidential election but instead, chose to support Hillary.
Also, after it was confirmed that Bernie had lost out to Hillary, she took to Twitter, yet again, to let every Bernie Sanders supporter know that if they voted for Trump instead of Hillary, then she though they were "insane" and that she hated them.
Only time will tell for sure which candidatedoes not like. Until then, we can be sure to be entertained by her outspoken personality on Twitter when it comes to anything that is related to politics.