Chrissy Teigen and More Celebrities Donald Trump Has Blocked on Twitter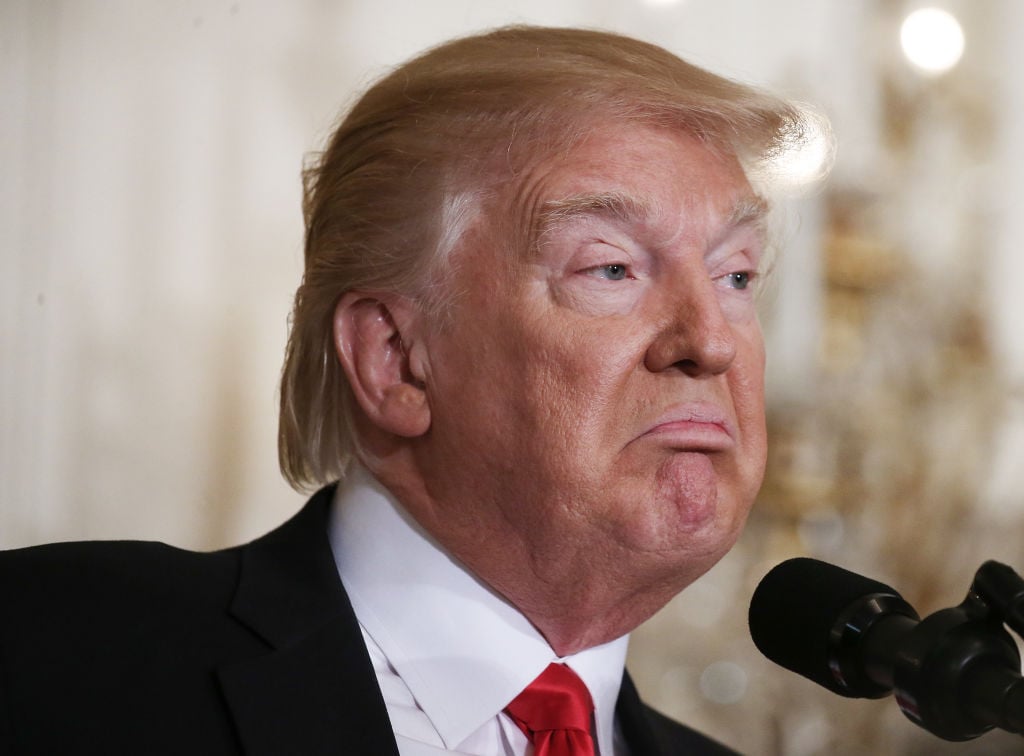 Millions of Americans keep a close eye on President Donald Trump's Twitter account every day, whether it's because they support him or because they despise him and want to see what crazy thing he just said. But some can't actually do that because they're blocked from viewing his Twitter account.
In addition to the average citizens who are blocked by Trump, some celebrities are as well. Here's a look at some of those celebrities who Trump has actually blocked on Twitter.
1. Stephen King
Trump has blocked me from reading his tweets. I may have to kill myself.

— Stephen King (@StephenKing) June 13, 2017
The acclaimed author of dozens of novels including It and The Shining is not able to keep up with Trump on Twitter. King revealed as much in July 2017.
It wasn't entirely clear what it was that caused Trump to block King when he did, as King had been critical of the president for quite some time. In May 2017, King said that the fact that Trump has access to the nuclear codes is "worse than any horror story I ever wrote." He has also called Trump a narcissist and has called for him to be impeached on many occasions.
However, it might have been this tweet about Ivanka that was the last straw; it was posted the night before King said he was blocked.
If Ivanka Trump had grown up in farm country, like some of us, she'd know her father is reaping exactly what he sowed.

— Stephen King (@StephenKing) June 12, 2017
Not long after being blocked by Trump, King joked on Twitter that he was blocking Trump from watching any adaptations of his novels, including the new It movie which had not yet come out by that point.
Next: Another famous author Trump isn't a fan of
2. Anne Rice
Another author who Trump has blocked on Twitter is Anne Rice, best known for writing The Vampire Chronicles, one novel of which was adapted into the 1994 film Interview with the Vampire. Rice is no fan of the president, and so she would sometimes reply to his tweets; this is as opposed to some celebrities who speak out about Trump but do not "@" him in the tweets.
I've been blocked from Trump's twitter site. Hilarious. This after a few responses to his tweets! Wow. I'm amazed! Truly amazed.

— Anne Rice (@AnneRiceAuthor) June 26, 2017
After a few of these tweets in a row in June 2017, Rice says that she was blocked by Trump. She joked that she hopes the next step is being personally attacked by the president.
She also responded to King saying he was going to block Trump from seeing his movies by saying she should block Trump from having her books read to him, obviously implying that Trump himself does not read.
Next: This actress took a stand about the Russian investigation.
3. Marina Sirtis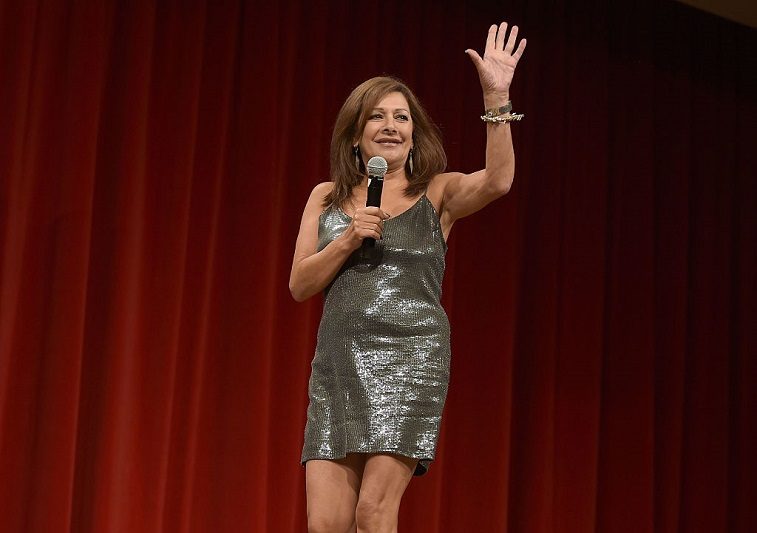 Marina Sirtis is known for playing Deanna Troi in Star Trek: The Next Generation, having since had roles in shows like Grey's Anatomy, NCIS, and Scandal. She says she was blocked by President Trump in May 2017. She had been tweeting about Trump frequently before then, including once getting annoyed that someone compared Kellyanne Conway to her character from Star Trek.
But it seems like she may have been blocked after this particular tweet about Russia, in which wrote "@realDonaldTrump threatening to go to WAR to deflect from Russiagate! Willing to let our boys die to save his sorry a**"
I've been blocked by our Prez !!

— Marina Sirtis (@Marina_Sirtis) May 9, 2017
Sirtis was blocked on Twitter literally six minutes after that tweet, meaning Trump or White House Director of Social Media Dan Scavino must have been on Twitter at the exact moment her tweet went live and blocked her instantly upon reading it.
Next: This model has never shied away from telling it like it is.
4. Chrissy Teigen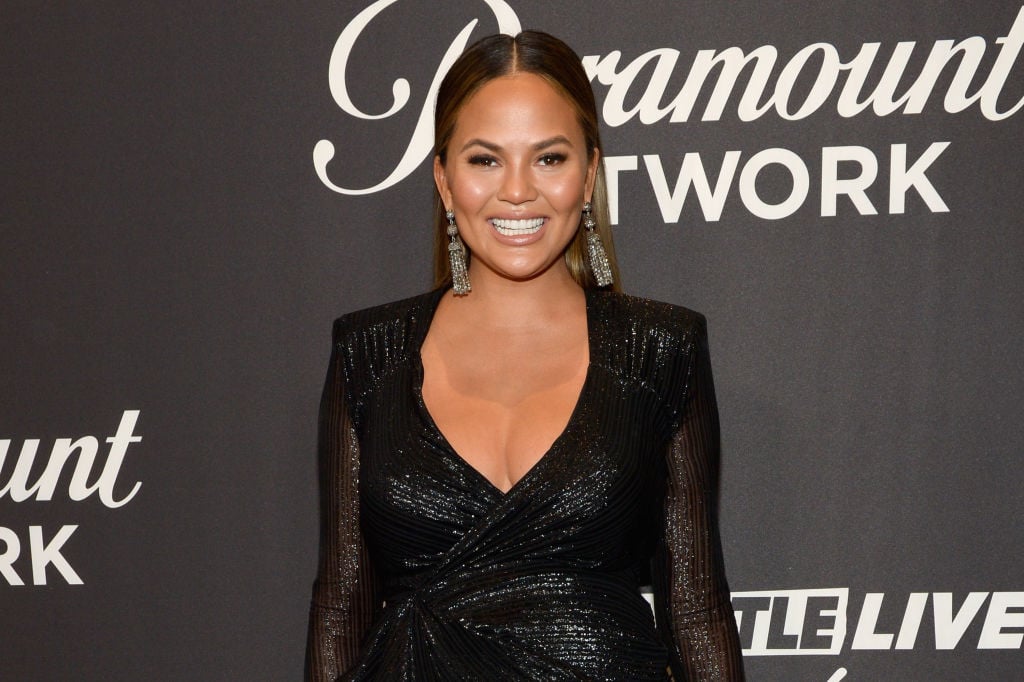 Model Chrissy Teigen has been a critic of Donald Trump for quite some time, and he blocked her in July 2017. In her tweet, she noted that after everything she's said about Trump, the comment that broke the camel's back was a simple remark that no one likes him.
She's referring to the fact that two days before she was blocked, she tweeted at Trump saying that "no one likes you," responding to a tweet in which Trump complains about Republicans not being loyal. This was the most recent thing Teigen tweeted to Trump before she was blocked.
After 9 years of hating Donald J Trump, telling him "lol no one likes you" was the straw pic.twitter.com/MhZ6bXT1Dp

— chrissy teigen (@chrissyteigen) July 25, 2017
In an interview, Teigen told People that Trump blocking her was "a long time coming." She also said that she actually didn't even follow him on Twitter anyway and that "there just this part of me that's so happy that he had to actually do that. It's just funny."
Next: Their feud goes way back.
5. Rosie O'Donnell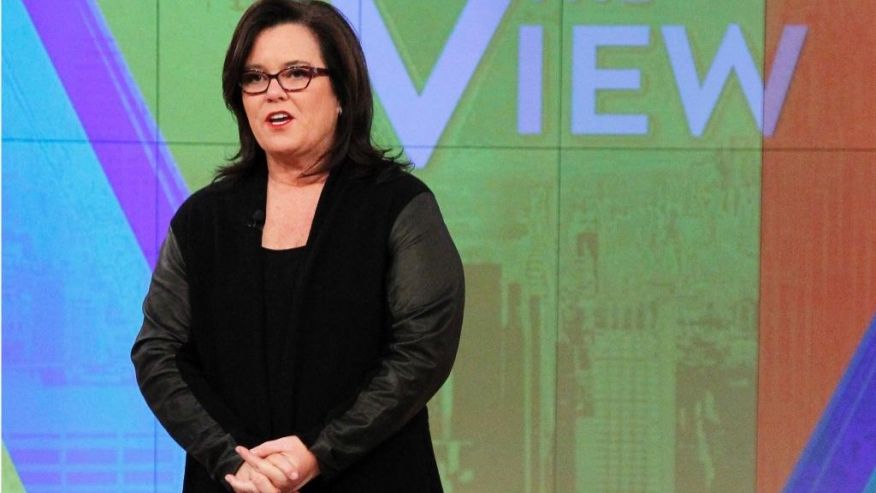 Of course, Trump's most public feud is with Rosie O'Donnell. Their rivalry stretches back over a decade; it seems to have started with O'Donnell criticizing Trump on The View by calling him a "snake-oil salesman," with Trump shooting back by saying that she is a "real loser." Their war of words continued for years, with many of Trump's attacks coming on Twitter.
Trump's feud with O'Donnell didn't stop when he became president. In May 2017, after Trump had fired FBI Director James Comey, he responded to an old tweet in which Rosie says that James Comey should be fired. She had criticized his decision to fire Comey, so Trump was suggesting that O'Donnell is a hypocrite for wanting Comey gone then, but not when Trump did it.
awww @realdonaldtrump – i get it – its too tough to read the truth … poor baby – i understand don – u take care of u – friend #BLOCKED pic.twitter.com/EQxnZarnhE

— ROSIE (@Rosie) July 24, 2017
Two months later, after 11 straight years of feuding with O'Donnell, Trump finally blocked her on Twitter. It seems that the straw that broke the camel's back was a tweet in which Rosie references the alleged tape of Trump hiring prostitutes to pee on a bed in Moscow, a claim that originated with an unsubstantiated salacious dossier released by BuzzFeed in January 2017.
Hours after this tweet, Trump had blocked O'Donnell.
Next: She's a musician, activist, and hater of Trump.
6. Holly Figueroa O'Reilly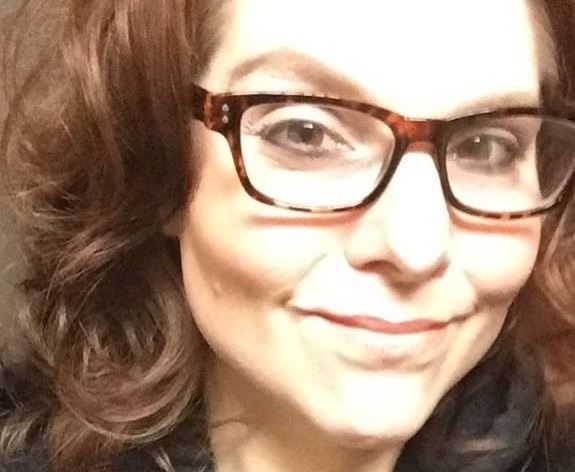 Holly Figueroa O'Reilly is a musician who helped organize the MarchForTruth, a march calling for an investigation into Trump's alleged ties to Russia. In May 2017, she posted a screenshot showing that she had been blocked by Trump, noting that this proves that Trump is actually reading the tweets of his critics.
Who says Trump doesn't read our tweets? ??? pic.twitter.com/SQ8mb06InR

— Holly Figueroa O'Reilly (@AynRandPaulRyan) May 29, 2017
The most recent thing O'Reilly had tweeted about Trump was a gif of Pope Francis looking away from the president, with O'Reilly writing, "This is pretty much how the whole world sees you."
O'Reilly wrote about her experience being blocked by Trump in an op-ed for The Washington Post, in which she argues that her constitutional rights are being violated and that Trump is trying to silence his critics. She writes in the article:
At first, I couldn't help but laugh. Then I got angry. I have no problem finding a better way to spend those five minutes every day. But how could the president systematically block dozens of people who simply didn't agree with him? This is an elected official trying to silence an entire sector of the dissenting populace. This is what dictators and fascists do. This isn't what we do here in America.
Next: It's not just NFL athletes that Trump goes after.
7. Joe Papp
Joseph Papp is a former professional cyclist who raced for the US National Team. Since retiring, he has become an author and anti-doping advocate. He also frequently speaks out against the president on Twitter.
In June, he tweeted at Trump asking him why he didn't attend a rally and calling him a "fake leader". This seems to be the tweet that inspired Trump to block him, as the following day, Papp posted a screenshot showing that he had been blocked.
a @POTUS so mentally weak & intolerant of dissent he blocks US citizens critical of his policies from even reading his latest pronouncements pic.twitter.com/MjLuMUPqBD

— Joe Papp (@joepabike) June 4, 2017
He also said that Trump was "weak" and "intolerant of dissent."
Next: Both she and her famous boss are critics of Trump.
8. Bess Kalb
Bess Kalb is a comedy writer who has written for shows like Jimmy Kimmel Live and @Midnight, and back in May 2017, she found herself blocked by the president. She said in a post that he had done so because she hurt his feelings.
OH. MY. EFFING. GOD.
The President of the United States just blocked me on Twitter because I hurt his feelings. #MAGA pic.twitter.com/oB5zTAs7In

— Bess Kalb (@bessbell) May 29, 2017
Kalb's most recent tweet about Trump came about an hour earlier, and it was a response to one of his tweets in which she calls what he said "a new kind of simplistic nonsense rhetoric." That was actually fairly tame compared to some of Kalb's other tweets, but this seems to be the one that got her blocked. Just a half an hour later, the comedy writer noted that she couldn't view Trump's tweets anymore.
Since being blocked, Kalb continues to post frequently about Trump and the daily happenings of the White House, especially as it relates to Jimmy Kimmel Live. 
9. Rob Szczerba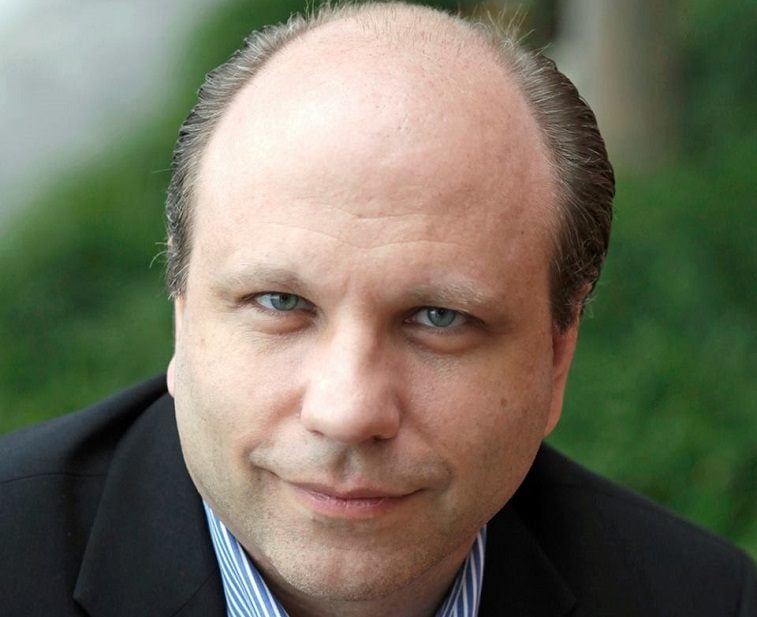 Rob Szczerba is the CEO of X Tech Ventures, a strategic consulting company, and he has a PhD in computer science and engineering. In June 2017, he noted that he had joined the elite club of people who are blocked by the president, apparently because he "hurt the feelings of the 'leader of the free world.'"
Tonight I am honored to join an elite club … #BlockedByTrump. Apparently, I hurt the feelings of the "leader of the free world". SAD! pic.twitter.com/yQGyt2yBJE

— Rob Szczerba (@RJSzczerba) June 2, 2017
The last time Szczerba had interacted with Trump came about a half hour earlier, when he replied to Trump with a series of tweets about Comey's testimony to Congress.
Szczerba was subsequently interviewed by CNN, and he said he found the whole thing to be fairly amusing. "When you look at all his responses to tweets … you almost sit back and laugh," Szczerba told CNN. "It was really comical."